Published November 29, 2021 by Tom Porter
Bowdoin's Gustavo Faverón Patriau Discusses Latin American Horror Fiction
A surge in the popularity of Gothic horror fiction in Latin America is nothing new, says the Peruvian novelist Gustavo Faverón Patriau, who is also associate professor of Romance languages and literatures at Bowdoin College.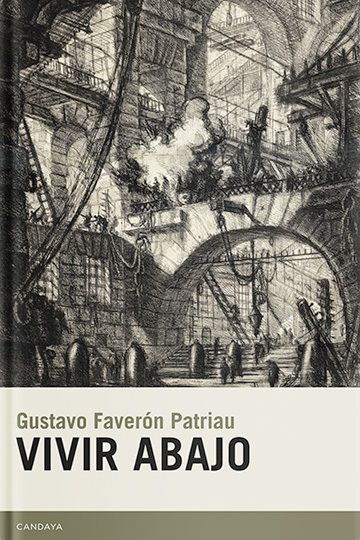 He was among the writers featured in a Guardian article published on October 31, 2021 (Gothic becomes Latin America's go-to genre as writers turn to the dark side), which looks at the current popularity of horror fiction in the region. This trend represents a resurgence, rather than an emergence, of the genre in a part of the world long steeped in the works of Edgar Allan Poe and HP Lovecraft, says Faverón Patriau.
"Poe was incredibly influential in Latin America, but the renaissance of the Gothic in Peru started with [leftist rebel group] the Shining Path in the 1990s," he said. "The guerrillas and the military response generated so many bloody and cruel stories that many writers felt they had to return to the language of the Gothic to tell them."
The magical realism of Gabriel García Márquez's groundbreaking novel One Hundred Years of Solitude (1967) influenced a whole generation of Latin American writers, but this has been replaced by authors who strike a much darker tone, says the article, citing authors such as Faverón Patriau and Mariana Enríquez from Argentina.
"They take their inspiration from the dictatorships and terrorism of the late 20th century, the poverty and violence of the region's modern cities and the most sinister elements of the region's rich but neglected folklore."
Faverón Patriau's latest novel, Vivir Abajo (Candaya, 2018), which translates as To Live Underneath or Live Down, has been described as a "darkly humorous" voyage across the South American continent. Set in both the US and Latin America, it explores themes of political violence, revenge, and madness. At the center of it all is a very complicated father-son relationship.
El Pais ("the world's most influential Spanish language newspaper") described the work as "a masterpiece," while various Spanish newspapers listed it among the best books of the year in 2019. Also in 2019, the novel was short-listed for the Mario Vargas Llosa Prize, a biennial award given by several Spanish and Latin American institutions and considered one of the most prestigious literary prizes in the Spanish-speaking world. Read an interview with Faverón Patriau.
Faverón Patriau's next book, El Orden del Aleph, will be published in December 2021 in two simultaneous editions, one in Spain and one in Latin America. The book is about the Argentinian writer Jorge Luis Borges, who is also the subject of a seminar Faverón Patriau will be teaching next semester called "Borges and the Borgesian."
This semester Faverón Patriau is teaching Introduction to Hispanic Studies: Poetry and Theater (HISP 2409/LACL 2409) and Hispanic Short Story (HISP 3237/LACL 3237).