Published November 05, 2021 by Tom Porter
A Pioneering Choral Project
"It's definitely not your typical musical experience," admitted Emily Isaacson. For one thing, concertgoers are advised to wrap up warm and wear a pair of stout shoes.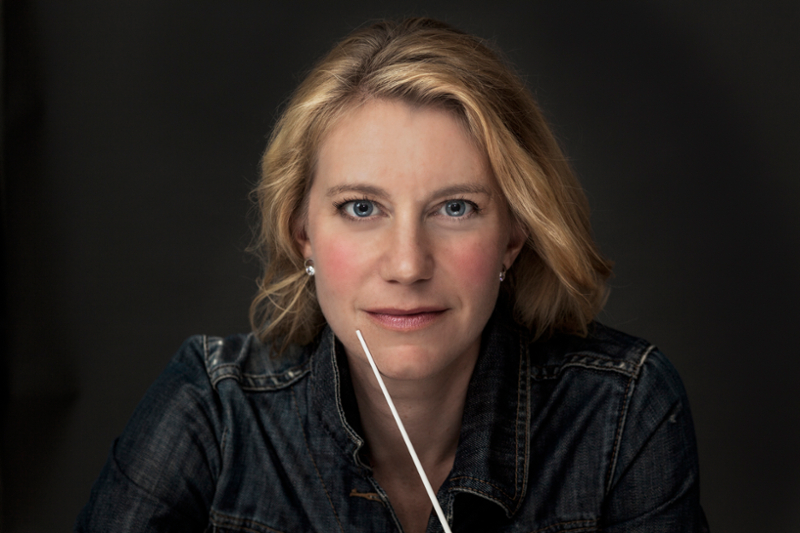 This coming weekend sees Bowdoin's adjunct lecturer in music presenting outdoor concerts in Portland and on the College campus. Isaacson will be directing the Oratorio Chorale and the Bowdoin College Chorus in their joint performance of Unforeseen Grace, a new piece created by Isaacson and student composer Logan Gillis '23, with a little help from the Bowdoin community.
"Unforeseen Grace is a celebration of what happens at the intersection of music, environment, and community," said Isaacson. The work is the result of an approach to making music that is far from traditional, she explained. "We solicited musical ideas from Bowdoin students and community members. They were invited to make these submissions within a compositional framework inspired by a piece called Mass for Double Choir, by Swiss composer Frank Martin, which is also on this weekend's concert program."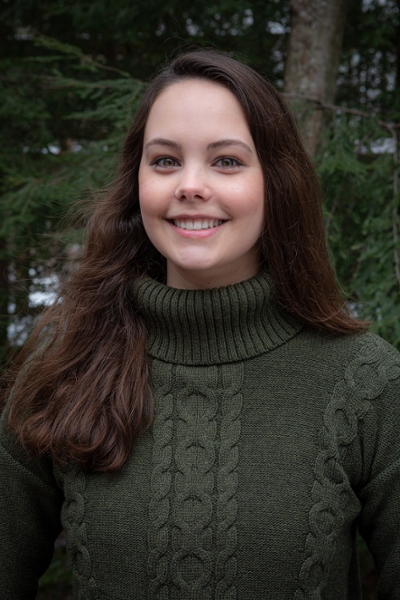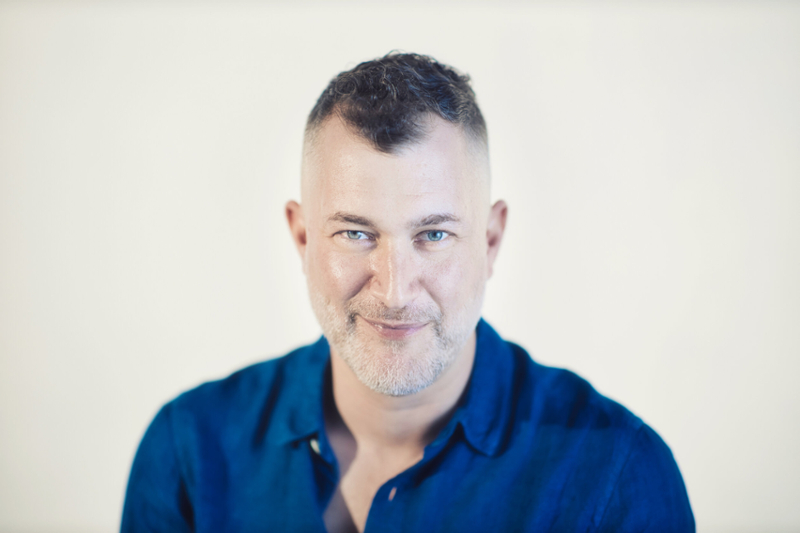 Isaacson and Gillis curated these ideas, and the result will be a performance as unconventional as the creative process behind it. "We're planning a self-directed, socially distant concert where audience members wander through the woods listening to seventy voices set up in ten different sonic stations," says Isaacson. These various stations will each perform musical ideas that overlap, the sound of one of them fading away as another rises up.
The Bowdoin concerts start on the steps of the Walker Art Building, where Martin's Mass will be performed. Audience members will then walk across campus to the Bowdoin Pines to experience Unforeseen Grace. "It's almost like the woods are coming alive and singing to them," said Isaacson, who grew up in Brunswick and used to walk and run regularly through the pines. "The idea is to transform somewhere that for me was an everyday space into something full of beauty and wonder and awe.
"One of the things I wanted to get across," she added, "is that this has been a very hard time for everyone in so many different ways, but there is beauty in even the darkest of times and an opportunity to find that grace within oneself and in each other."
The next stage of the project, said Isaacson, will enable the weekend's performances to be experienced by new audiences. ""The singers are recording their individual parts with Bowdoin College technical director Chris Watkinson. He and Logan Gillis will then work together using Echoes, a site-specific audio app that transforms everyday spaces into personalized audio worlds by using GPS and geofence technologies. "Beginning in December," Isaacson explained, "audiences should be able to access Unforeseen Grace by downloading the app, plugging in their ear buds and taking a stroll through Bowdoin Pines. What they hear will change as they walk through the woods, much as it did for the original concertgoers."
This latest project reflects Isaacson's fierce commitment to reimagining classical music for today's audiences. As well as being one of just a handful of female conductors in the country (and one of an even fewer number who is also a mom), she is founder and artistic director of Classical Uprising, a performing arts company that believes classical music must rise up, challenge current norms, and reenvision where, how, and for whom we are making music.
The Portland performance starts at 5:00 p.m. on November 5 on the steps of City Hall, moving to Lincoln Park for the second half of the concert.
UPDATE November 6: The two Bowdoin concerts on Saturday, November 6 have been canceled.
Isaacson and Gillis were helped in their preparations by Kevin Newbury '00, a renowned theater, opera, and film director who is overseeing the staging and lighting for Unforeseen Grace. During his ten-day residency on campus, Newbury also visited theater and music classes and featured in an informational panel for students interested in careers in entertainment and the performing arts.

"For me, a career in the arts has been an ongoing liberal arts education," said Newbury. "My life in the arts has been a journey of curiosity and learning, and Bowdoin helped me cultivate the communication skills across multiple disciplines that I think is essential to success in any creative field."