Second Chapter: A Campus-Wide Workshop on What the Data Shows about Racism
By Rebecca Goldfine
Since last winter, the entire community of Bowdoin staff, faculty, and students has been engaging in a campus-wide, multipart curriculum to examine issues of diversity, equity, and inclusion, or DEI. This semester, the College is specifically focusing on the persistence of anti-Black racism in US systems.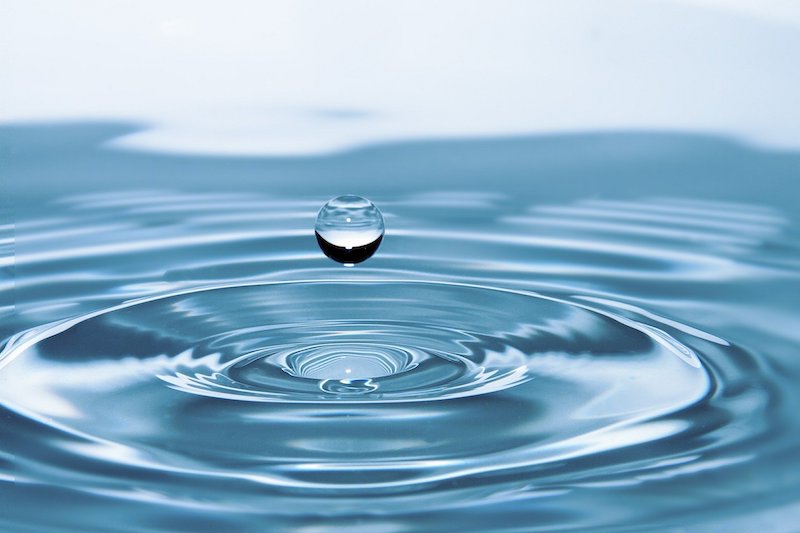 The project was launched at the start of 2021, when all students, staff, and faculty were asked to take an introductory online workshop offered by DiversityEdu. The workshop looked at the ways bias appears in our lives and workplaces, and covered a range of issues including racism, homophobia, religious discrimination, ableism, and ageism.
Participation rates at Bowdoin for the DiversityEdu workshop were almost 99 percent, with student participation at 94 percent, according to Michael Reed, who retired as senior vice-president of inclusion and diversity in September.
The purpose of having the whole community, including each new class of incoming students, engage with the same material is to establish "a common understanding of the issues that must be addressed and the changes that need to be made," President Clayton Rose has said.  
This year, Bowdoin is in the midst of the second part of its DEI and anti-racism education. The College is partnering with the Racial Equity Institute (REI), based in North Carolina, to offer multiple sessions of a three-hour workshop called "The Groundwater Approach to Racial Equity." The many sessions offered throughout the semester, and on different days of the week and times, ensure people can fit one into their schedules. 
"The reason we chose REI is, number one, they do one main thing—their work is focused exclusively on issues of racial equity, particularly as it pertains to African Americans and Black people," Reed said.
The workshops educate those who do not have much expertise or experience with racism in the US, helping them to "understand the lived experiences of African Americans and Black people," Reed added.
The Groundwater Approach uses a slew of data and academic studies to draw an unassailable picture of structural racism in the US. It looks at the presence of racism in five broad areas: child welfare, health, juvenile justice, education (both achievement and special education), and economic development.
"Even if you say, 'I don't believe in systemic racism,'" Reed said, "you would have a hard time refuting the evidence presented in front of you, and when it is presented across all these areas." 
Monica Walker, one of the REI educators for the Groundwater Approach, showed and explained much the data during a recent Bowdoin workshop. She was joined by her colleague Tom Plihcik. "We're going to talk about measuring racial equity," Walker said, "because it can be measured."
DiversityEdu and the Racial Equity Institute's Groundwater training will continue to be the introductory courses in Bowdoin's community-wide DEI work. Following this, Bowdoin will keep adding layers.
"This is knowledge-building and ongoing learning," former senior vice-president of inclusion and diversity Michael Reed said recently. "At the moment, we envision this being part of the foundation of this learning, and each year, we will think about what are some other areas to focus on."
These could include, he added, Indigenous people and rights, physical disability and accessibility, religious affiliation, or socioeconomic status and class. 
"You can't solve problems you can't see," she continued. "Our goal this morning is to lift these problems to the level of visibility so that they can be seen." 
The following numbers only represent a fraction of the data REI discussed in the workshop: African Americans are 2.3 times more likely to experience infant death; 1.5 times more likely to be below proficient in reading in the fourth grade; 3.7 times more likely to be suspended in K–12; 1.8 times more likely to be identified as victims by the child welfare system; and 5.2 times more likely to be denied a business loan.
Additionally, white women are more likely to be diagnosed with breast cancer, but Black women are more likely to die of it. Black babies are three times more likely to die under the care of a white doctor, a statistic that drops by more than half when they're cared for by a Black doctor. Black teachers increase the chances for Black students to be recommended for gifted and talented programs by three times. White-sounding names on résumés are called back 1.5 times more than Black-sounding names.
The ramifications are significant, including on our economy. "Because of the achievement gap, we're living in a permanent recession," Plihcik said, "because we're missing out on additional productivity GPD from well-educated people." McKinsey came out with a report in 2020 estimating that if the Black and Hispanic student-achievement gap had been closed in 2009, today's US GDP would be $426 billion to $705 billion higher. 
Abby Bennitt '23, who leads an intragroup dialogue on racism for white-identified students, took the Groundwater Approach training last spring when it was piloted to a few staff, faculty, and students. She said she was moved by the organization's use of groundwater as metaphor for structural racism.
"Racism, it's as if it's in our groundwater," she said. "As much as we think we're unaffected by the issues, if it's in the groundwater, we're all impacted."
Halfway through the Groundwater Approach training, REI "flipped the narrative" to change perspective and examine how anti-Blackness racism degrades not just Black people, but also white people and those of other races. At this point, Plihcik took over from Walker.
"Why would white people invest in this work?" he asked, answering his question by pointing out how poorly people in the US are doing compared to other countries, such as in areas like infant mortality and education.
"White people are just doing a little better in systems that aren't serving any of us well," he continued. "Racial inequity is making all of us ill, shortening all of our lives, killing white and Black kids, and not making us smarter. We have to have systems that work well for everybody, for all of us." 
Published October 22, 2021