Published October 08, 2021 by Tom Porter
Green Building Award for Coastal Studies Center
Bowdoin's Schiller Coastal Studies Center has been recognized by a leading advocacy group for its commitment to green building standards.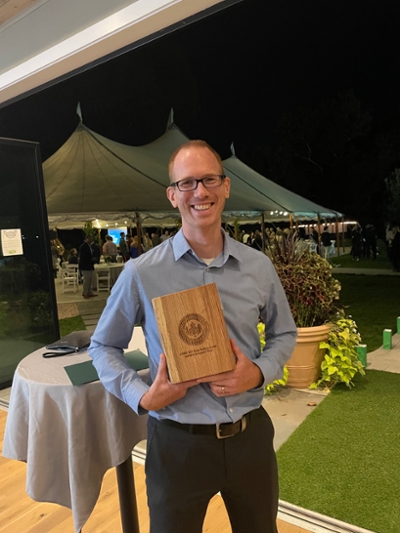 At an award ceremony on October 7, 2021, the newly expanded 118-acre Harpswell facility, located about thirteen miles from Bowdoin's main campus, was honored with the Connecticut Green Building Council's (CTGBC) 2021 Institutional Merit Award.
 "We're thrilled that the Council has recognized Bowdoin College's commitment to a sustainable future with this award," said Rene Brakels, a member of the design team at Centerbrook Architects & Planners, which oversaw the recently completed expansion. "We're particularly proud that the new buildings met stringent Passive House high-performance specifications while maintaining the look and feel of a rustic Maine camp."
Kris Coperine is co-chair of the awards committee at the CTGBC, which she said has been pivotal in bringing awareness and recognition to innovative sustainability-focused building projects for the last fifteen years. "Our message," she explained, "is that dreaming of making green, energy-efficient, healthy buildings creates opportunities for collaboration, addresses social equity and environmental problems, and results in beautiful structures to live, work, and play in."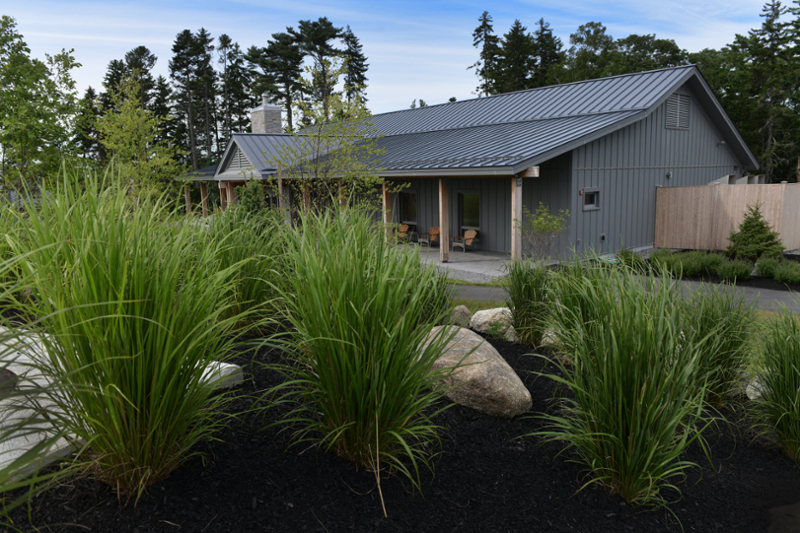 The Schiller Coastal Studies Center's expansion, completed early this year, includes the construction of a 4,200-square-foot dry lab, with teaching, research, and preparation and support spaces. There is also a single-story, 4,950-square-foot Living and Learning Building to provide spaces for classes, conferences, and dining. This building was recently formally certified by Passive House Institute US, which promotes sustainable construction practices. The residential component consists of three 1,800-square-foot, six-bedroom cabins, and a 950-square-foot apartment cabin. These were also built to Passive House standards, but the College decided not to pursue official certification, as this requires submitting separate applications and fees.
Professor of Biology David Carlon, who directs the Center, said the award reflects Bowdoin's continuing commitment as a leader in environmentally sound development in challenging New England conditions. "We appreciate that Centerbrook maximized the passive heating and cooling potential of our Harpswell site, and built with environmentally sound materials," he added.