Published September 15, 2021 by Tom Porter
Bowdoin's Margaret Boyle in NEH-Sponsored Project to Boost Multilingual Pride in Children
Classroom instruction for young children too often reinforces monolingualism and monoculturalism, whereas research shows they are "cognitively primed" to learn new languages and develop ideas about race and culture—this is the rationale behind a pioneering new initiative involving Associate Professor of Romance Languages and Literatures Margaret Boyle.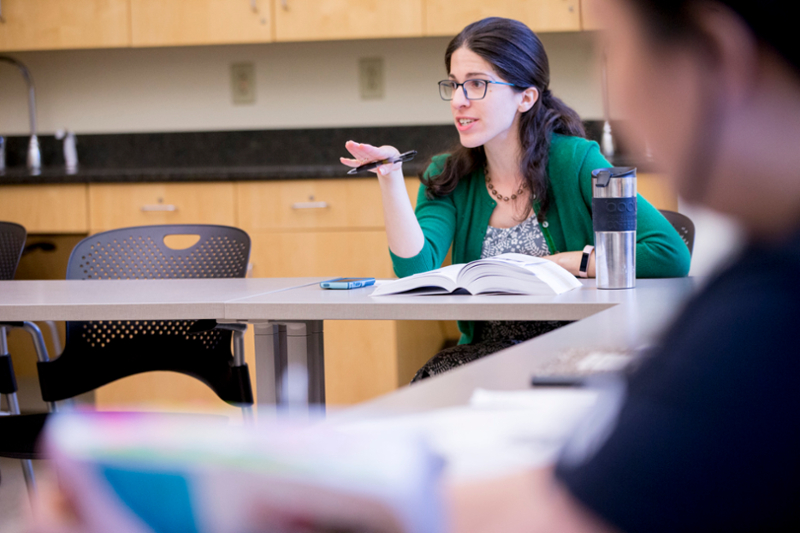 Boyle, who also directs Bowdoin's Latin American, Caribbean, and Latinx studies program, will co-lead the institute for elementary school teachers with Krista Aronson, Bates College professor of psychology and associate dean of faculty.
The project, called "Identity and Multilingualism through Picture Books," is being funded by a $175,000 grant from the National Endowment for Humanities and will invite twenty-nine educators for two weeks of learning, some of it remotely and some in person at Bates and Bowdoin.
The work is a partnership between Boyle's program Multilingual Mainers—established four years ago as a partnership between Bowdoin College undergraduates and PreK-2 students and families in the local community of Brunswick, Maine—and Aronson's program Diverse Book Finder— a comprehensive collection of children's picture books featuring Black and Indigenous people and people of color (BIPOC).
This summer institute takes place in July 2022, said Boyle, and aims to enrich early elementary curricula by investigating the use of picture books to enhance the development of second-language learning, social belonging, identity formation, and community-making.
"Our seminar will focus on how the picture book can be utilized at the center of a variety of inclusive pedagogies to enhance identity formation and language learning, including BIPOC and multilingual identities," said Boyle.
Participants, she explained, will engage in hands-on work to curate classroom libraries, meet with children's book authors and illustrators, and explore the psychology of how children see race and acquire languages. They will bring back these experiences to their home classrooms across the US.
"We are thrilled to bring teachers together to talk about the powerful intersections between language and identity representation in the picture book and ways to build and sustain culturally inclusive and anti-bias pedagogies broadly in schools."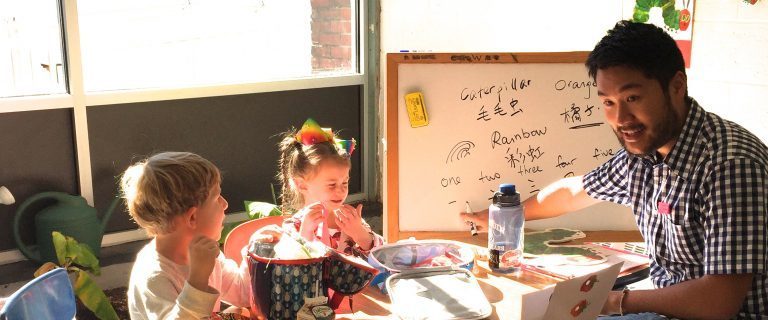 Boyle and Aronson will partner with public school world languages teacher Yaritza Moreno in the recruitment and application process later this year.

Teachers will benefit from workshops with artists and scholars including Raúl The Third and Barbara Fuchs, as well as the nonprofits I'm Your Neighbor Books and Yonder Books.
Bowdoin and Bates art museums will host exploration of illustrations and artifacts from artists Ashley Bryan, Barbara Cooney, and Chuzo Tamotzu.
In the spring 2022 semester Boyle plans to offer her community-engaged course Teaching and Learning Languages and Cultures, with a practicum at Kate Furbish Elementary School in Brunswick.
"This fall we are excited to welcome back Bowdoin students as lunchtime volunteers for Multilingual Mainers, and are so grateful for their ongoing work in world languages and inclusion."