Published September 27, 2021 by Bowdoin News
Bowdoin Releases FY 2021 Endowment Results
The Bowdoin College endowment generated an investment return of 57.4 percent and was valued at $2.72 billion for the fiscal year that ended on June 30, 2021.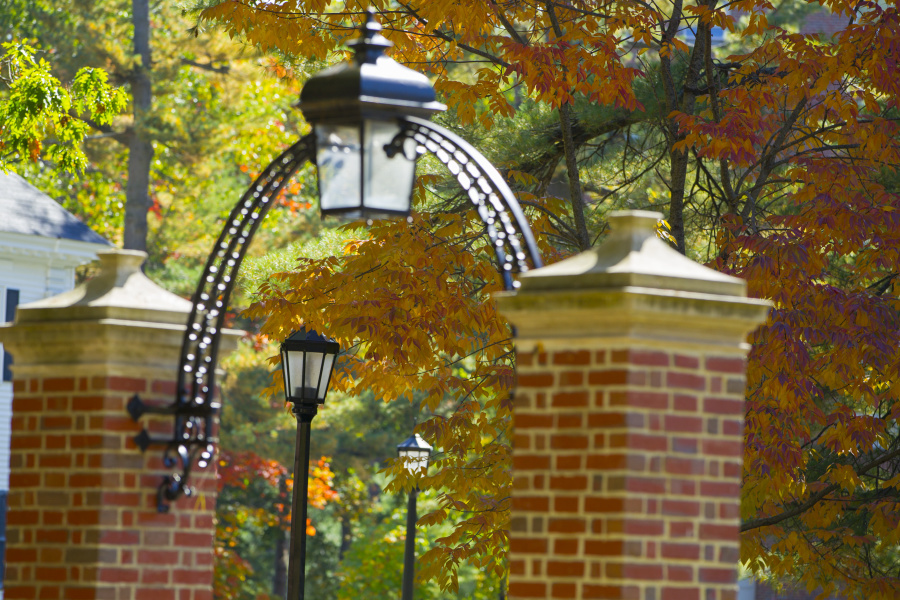 Bowdoin's endowment consists of more than 1,600 individual funds earmarked for the perpetual support of the College's educational mission, with nearly half of the endowment permanently restricted by donors to the support of student financial aid. Other donor-restricted portions of the endowment support professorships and instruction, museums, the library, and technology, among other areas, and distributions from the endowment cover more than 40 percent of Bowdoin's annual operating budget.
"While the return this past year was simply extraordinary, even more impressive is the long-term record of exceptional performance by our investment team and Investment Committee," said Bowdoin President Clayton Rose. "I cannot emphasize enough how important this success will be for the generations of students and scholars who follow us and who will benefit far into the future. The message to our alumni, parents, and friends continues to be that every dollar invested in Bowdoin's educational mission is managed remarkably well and used to ensure that Bowdoin remains one of America's outstanding colleges." 
"These exceptional returns are the result of steady and deeply experienced stewardship of Bowdoin's endowment by my predecessor, Paula Volent, the members of our Investment Committee, and our staff," said K. Niles Bryant, who succeeded Volent as senior vice president and chief investment officer at the College on July 1, 2021. "Their insights, strong relationships with fund managers, and skill in sourcing and evaluating investment opportunities during these turbulent times are truly unmatched. It is both humbling and exciting to follow in Paula's footsteps, and to be working with our incredible team to carry on her legacy of excellence."
As of June 30, 2021, the three-, five-, and ten-year annualized returns for Bowdoin's endowment were 22.7 percent, 19.2 percent, and 14.5 percent, respectively—placing Bowdoin among the top-performing endowments in the country across these time periods. 
Bowdoin's endowment is as old as the College, having been established in 1794 with a $1,000 gift from James Bowdoin III. In the 227 years since then, many thousands of alumni, parents, friends, and foundations have made endowment gifts to the College, the principal of which can never be spent. It is through investing these funds and withdrawing a portion of the earnings that the College is able to fulfill its donors' stated intentions. The remaining earnings are reinvested as a hedge against inflation and to ensure that the endowment will be as strong for future generations as it is today.
Of the total endowment distribution in 2020–2021, approximately $35 million supported financial aid, accounting for about 81 percent of the College's $43.3 million financial aid budget in the current fiscal year, with about half of Bowdoin's student body receiving need-based aid—a percentage that continues to grow. The average grant for all aided students—funds that do not have to be paid back—is currently $52,900.
Bowdoin's endowment portfolio is diversified across different asset classes, including domestic and international equities, fixed income, private equity, venture capital, real estate, and absolute return strategies. All asset classes are invested through a selection of external investment managers or through market indices. The portfolio is structured with a long-term time horizon, with portfolio diversification and manager selection directed toward protecting endowment capital in challenging economic environments, while growing those assets during periods of economic stability and growth.