Published July 12, 2021 by Rebecca Goldfine
Grua/O'Connell Fellows Pursue Eclectic Research
Students with Grua-O'Connell grants from Bowdoin have the freedom to study what fascinates them the most, in any discipline, alongside a faculty mentor.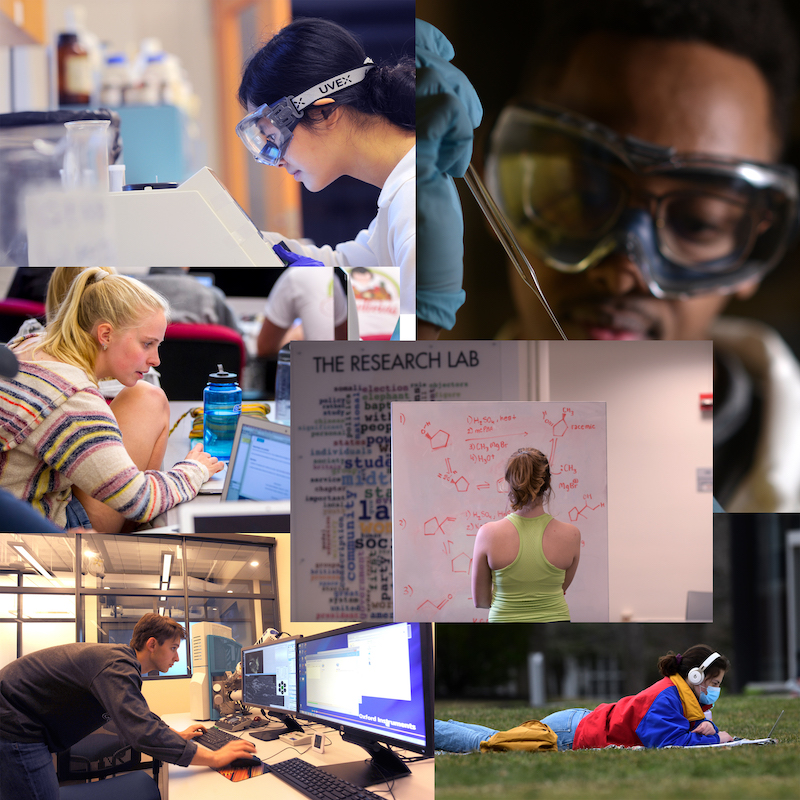 Seven students have Grua/O'Connell Research Awards this summer to investigate a range of subjects representing the breadth of the liberal arts. They're researching conflict reporting, literature and evil, partisanship in the Federal Elections Commission, health care access for Brazilian women, the digital economy, activism and "white guilt," and mathematical measurements of vibrations.
The fellows are supported by an endowed fund established in 2007 by Peter Grua '76 and Mary O'Connell '76. While these particular College grants finance projects in any discipline, others, like the Coles Undergraduate Research Fellowship or Watterson Summer Fellowship, fund research in specific fields. 
Each year, the Student Fellowships Committee evaluates student proposals to allocate research funds. Cindy Stocks, director of the Office for Student Fellowships and Research, said that "the opportunity to design and carry out one's own research project, and to do so under the close mentorship of a Bowdoin faculty member, is a powerful learning experience."
Fellowships can lead to students co-authoring papers with a professor, and can help them be competitive for national fellowships and graduate schools.
"Former research fellows share stories of the exhilaration they felt upon realizing that they could contribute to their field of study as well as the importance their faculty mentor played in their academic and professional life long after the summer fellowship had ended," Stocks said.
Below are brief descriptions of the projects of this summer's Grua/O'Connell awardees.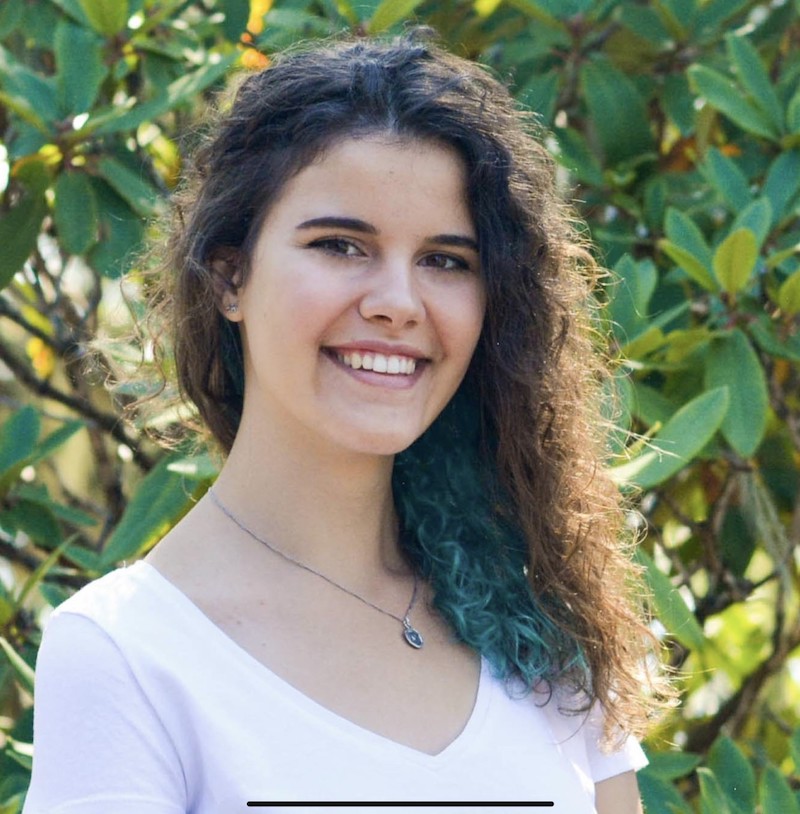 Yordana Gerdzhikova '23: Digital and Computational Studies Applied to Conflict Reporting
Faculty advisor: Fernando Nascimento, assistant professor of digital and computational studies 
Majors and minor: government and legal studies, economics, and (minor) digital and computational studies
Gerdzhikova wants to understand how everyday people, or "normal citizens without the power of status," can influence the course of war. "You drink your tea or coffee in the morning while you are reading about death and conflict," she said. "And this makes me wonder how citizens participate in conflict, and if your perceptions about a country and participation in a conflict are influenced by the media."
Using computational tools, she's gathering data this summer to try to reveal "how news outlets shape citizens' perceptions about foreign conflicts and how that ends up shaping the conflicts themselves," she explained. "Civil engagement is crucial to conflict resolution and creation because citizens still have the agency to rebel or unite behind the leader who is dictating ideology."
While she's in the early stages of a long academic project, potentially culminating in an honors thesis, she's starting her summer work by focusing on just Western media's coverage of the war in Yemen, scrutinizing sources like The New York Times and Daily Mail. With help from software, she's looking for possible bias or partiality in reporting, as well as extracting metadata, exploring trends, and visualizing word frequency and key words.
It's possible to trace Gerdzhikova's interest in conflict resolution to her high school years in Bulgaria. As a teenager, she became active in youth causes and the effort to gain more representation for young people in government. 
Her work in this area garnered her a scholarship to a United World Colleges' campus in Canada. UWC is a global network of international schools dedicated to fostering intercultural understanding and pacifism. UWC brings students from around the world together to study and learn from one another. The philosophy behind this education, according to Gerdzhiova, is "if you were ever to sit at a decision table, you wouldn't act from a they-them narrative, you would act like a friend."
At Bowdoin, she's majoring in government and minoring in digital and computational studies. This academic combination, she said, "gives teeth to government, gives us tools that prove an argument even more solidly than just using government sources. It's really powerful to say, I have data and it can prove things." 
Andrew Chang '23: Literatures of Evil and Literatures of Responsibility
Advisor: Marilyn Reizbaum, Harrison King McCann Professor of English 
Majors: English, philosophy
Chang is looking into how the work of writers—such as Roberto Bolano, J. M. Coetzee, W. G. Sebald, and Teju Cole—reflect on philosopher Hannah Arendt's assertion that fiction-telling can evade the demands of reality and be an abdication of responsibility. "Arendt claims that totalitarianism is closely linked with fiction," Chang writes in his project proposal. "In the same way that one can speak of 'world-building' in fiction, so totalitarianism seeks to spin a narrative of the world that is all-encompassing, to manufacture a worldview that serves the purposes of the regime."
While Arendt does not condemn fiction outright, she is concerned with the fictions created and perpetuated by totalitarian regimes—tales that become critical to sustain those in power. "The implication is that there is good, responsible fiction and bad, irresponsible fiction—not that all fiction is irredeemable. The question, then, is what separates the good from the bad," Chang says.
"I want to read—and read closely—how writers have responded to Arendt's challenge and to see how literature can be ethical and do justice to the world beyond," he writes.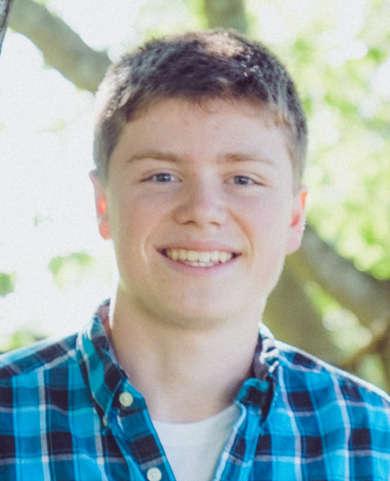 Nicholas Foley '22: Partisan Trends in the Federal Elections Commission
Advisor: Professor of Government Michael Franz
Major: government and legal studies
Members of the Federal Elections Commission, a US regulatory agency that enforces campaign finance laws, are appointed by the president and confirmed by the US Senate. This summer, Foley is collecting and coding data on the agency's regulatory and enforcement proceedings.
"More specifically, my job will entail collecting data with respect to how individual commission members vote on proposed regulatory policies," he writes in his proposal. "The data may shed light on how strictly commission member's votes align with their party identity.
"More broadly, keeping track of the regulatory policies that individual FEC members support or oppose will show the partisan trends within the agency. This research is profound to the political field of study because it will expose the influence that partisan attitudes impose on an independent governing regulatory body."
Susu Gharib '23: The Impact of COVID-19 on Healthcare Access for Women in Brazil
Advisor: Jay Sosa, assistant professor of gender, sexuality, and women's studies 
Majors: anthropology, biochemistry
Gharib is investigating how politics and structural inequalities have placed an unequal burden on women in Brazil as the nation struggles to recover from COVID-19. The magnitude of illness and death has limited women's access to health care, since so many medical resources are directed at stemming the pandemic. Despite the crisis, or perhaps because of it, not enough qualitative research has been conducted so far to fully understand COVID's impacts, according to Gharib, even as this research would illuminate the depth of inequality exacerbated by the virus.
Collecting information from both primary and secondary sources, Gharib is spending the summer looking into how COVID-19 has specifically impacted Brazilian women's access to sexual and reproductive health care. 
"I hope to have a career in medical anthropology," she writes in her grant application. "The resources a student summer fellowship would provide will be invaluable to helping me become a qualified applicant for graduate programs."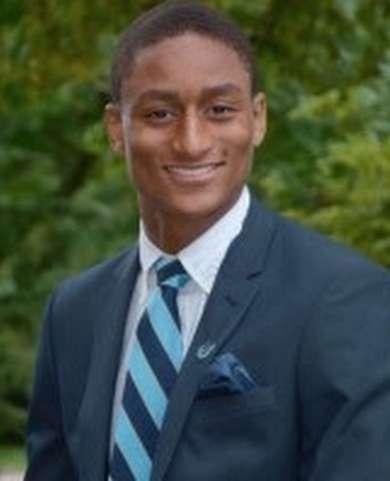 Myles Hugee '22: Assessing the Effects of White Guilt, Activism vs. Slacktivism
Faculty Advisor: Zach Rothschild, associate professor of psychology 
Majors and minor: psychology, religion, and (minor) gender, sexuality, and women's studies
In the wake of George Floyd's murder, two corporations—Mars, Inc. and the Washington Redskins football team—made substantial, but Hugee argues, superficial changes to their brands. Mars got rid of the name and image of Uncle Ben on its eponymous rice for its "old racist stereotypes," and the Redskins changed their name, a racial slur for Native Americans. Yet neither donated any money to Black organizations, which Hugee calls "slacktivism, rather than activism." Meaningful activism looks more like the billions that McKenzie Scott has given to Black organizations, he says.
This summer, Hugee is assessing the role that guilt plays in how white Americans respond to systemic racism. In his project, he is hoping to discover whether "so-called white guilt" is likely to drive engagement or disengagement with racial justice. If he finds it does motivate engagement, he asks, "Is it likely to fuel concrete reparative actions or merely symbolic expressions? Furthermore, can symbolic expressions undermine the need to engage in more meaningful forms of engagement?" 
"I know research like this is absolutely necessary and meaningful not only to the psychology community, but to the world as a whole," he writes in his project proposal.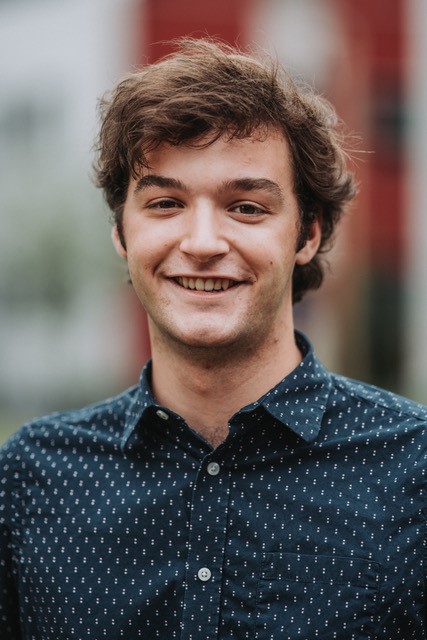 Bjorn Ludwig '23: Developing a Non-linear, Passive Sound Filter
Advisor: Assistant Professor of Mathematics Christopher Chong
Majors: math, computer science
This summer, Ludwig is trying to create a sound filter, using physical concepts and mathematical models, that can reduce the sound of louder noises—like a passing truck—and amplify softer noises, like birdsong. 
"This hypothetical material could be used in any building that would benefit from this type of sound filtration: homes, schools, offices, transportation centers, etc.," he writes in his proposal.
The filter he'll make, "a non-linear, passive" one, will not behave like traditional filters, which require electrical input to only allow sound waves of specific frequencies. They also don't change the amplitude of sound waves passing through.
"The goal is to design a new filter with the characteristic that when the input amplitude is large, the output amplitude is small," Ludwig explains. While he and Chong are working purely hypothetically this summer, their goal is to create a real-world, physical filter in collaboration with acoustic scientists.
"After acquainting myself with computer science in recent years, I found that my greatest academic interest is marrying aspects of computer science with my decade-long love of mathematical modeling—interpreting real world phenomena with a mathematical lens," he writes.
Evren Uras '23: Mobilizing Convenience: The Convenience Equation
Advisor: Fernando Nascimento, assistant professor of digital and computational studies
Majors: digital and computational studies, government and legal studies
Uras's research lies at the intersection of technology, society, and industry. "In today's era of 'Big-Data' and AI, algorithmic recommendations can overwhelmingly influence how individuals perceive social reality—both online and beyond the digital sphere," he writes in his proposal. "Point being, to grasp how technology has altered the social fabric, let alone how it might change society looking forward, we must consider the social and industrial changes prompting technological advancements."
More narrowly, he's looking at the rise of "surveillance capitalism" and "for-profit automation," and considering the debate over how to regulate the digital economy and whether to prioritize the common good over financial reward. This type of analysis is critical, he argues, as technological advancements, like increasing bandwidth and virtual reality, continue to transform society. 
"Answering such questions, I intend to provide ways in which we can re-imagine the digital economy to ensure more equitable access, competition, and, most importantly—bolster innovation for the common good without undermining the progress we (both as industry and society) have undertaken thus far," he writes.