Published June 29, 2021 by Tom Porter
153 Films, Eight Days, One Passion
In 1991, Judy Laster '81 took time out from her busy career as a lawyer to start a film festival. Today, the Woods Hole Film Festival is preparing to celebrate its thirtieth anniversary with a bumper offering of 153 film screenings—a welcome return to near-normality, she said, after last year's purely virtual event.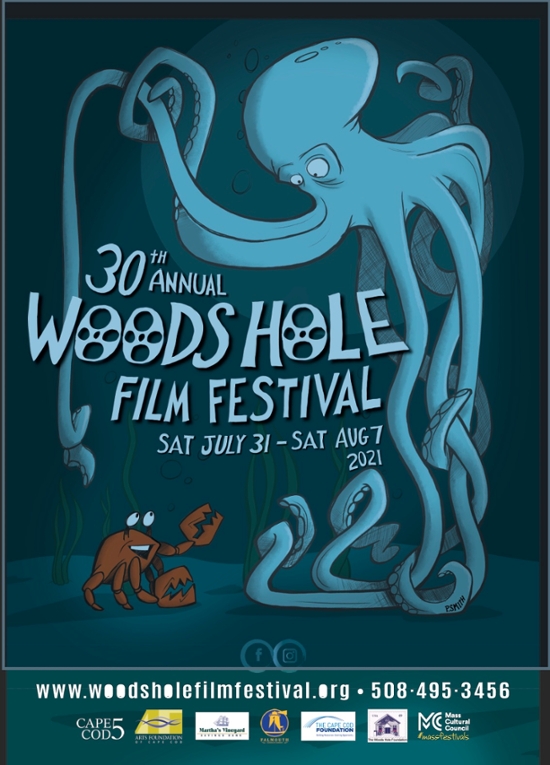 "We chose this year's films from nearly a thousand submissions from around the world. There are fifty-two feature-length narrative and documentary films and more than 100 drama, comedy, animated, and documentary shorts," said Laster. "We try to provide opportunities for emerging filmmakers to have their work seen before audiences, and for audiences to see films they wouldn't typically get to enjoy in a festival setting with many of the filmmakers in attendance."
Running the festival is a full-time job for Laster these days ("more than a full time job," she says), but her career path began at law school, followed by years of work in the public policy and legislative arena. Films and filmmaking, however, have always been a passion for Laster, who majored in government and legal studies at Bowdoin. "I enjoyed taking a film class with Barbara Kaster and learning how to make a movie," she said, "but there were very few job opportunities in the indie film industry in those days and the festival circuit was tiny."
She and a friend started the Woods Hole Film Festival in 1991, partly, said Laster, to provide a venue for a short movie she had made. "We had this lofty goal, which was partly tongue-in-cheek, of setting up an East Coast version of the Sundance Film Festival in Utah, which started some years earlier. We showed five short films to a packed house and it grew from there." As it turned out, Laster's legal background proved useful in her second career. "The world of independent filmmaking has grown considerably, and there's a significant connection between films, particularly documentaries, and public policy."
The Woods Hole Film Festival is a case in point, with much of the programming centered around environmental themes. "About five years ago we launched a film and science initiative to bring together filmmakers and scientists to make better films about science," said Laster. It made sense, she explained, given the festival's location at Woods Hole in Cape Cod, Massachusetts—home of the Northeast Fisheries Science Center and the nation's oldest marine laboratory, the Woods Hole Oceanographic Institution and the Marine Biological Laboratory. "The proximity of the science labs presents the opportunity to include films with an environmental theme and draw on local expertise for film-related discussions." This year, she said, the festival is premiering its first two productions under this initiative. "We commissioned the filmmakers, funded them, and helped produce the documentaries. One of the films is called Bruce + Alvin, about the oldest manned submersible–the one that located the Titanic years ago. The other production, Wildfire, is the first episode of the ten-part series Our Future Our Fight, that tells stories of youth climate activists and scientists working on those issues."
"We chose this year's films from nearly a thousand submissions from around the world. There are fifty-two feature-length narrative and documentary films and more than 100 drama, comedy, animated, and documentary shorts"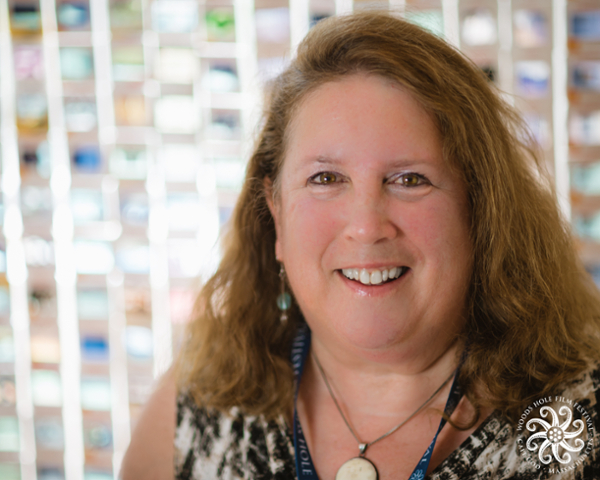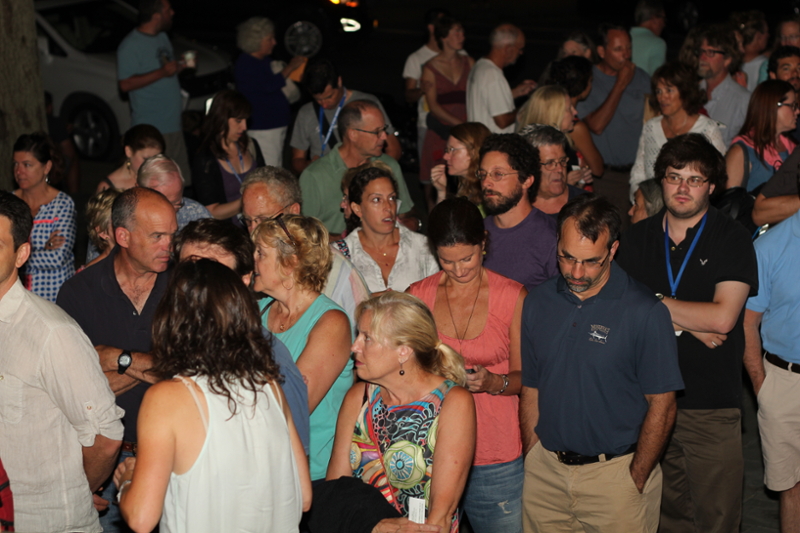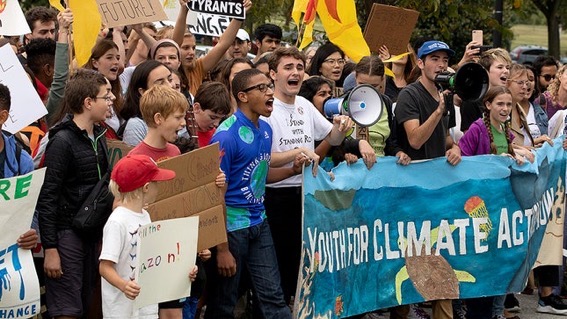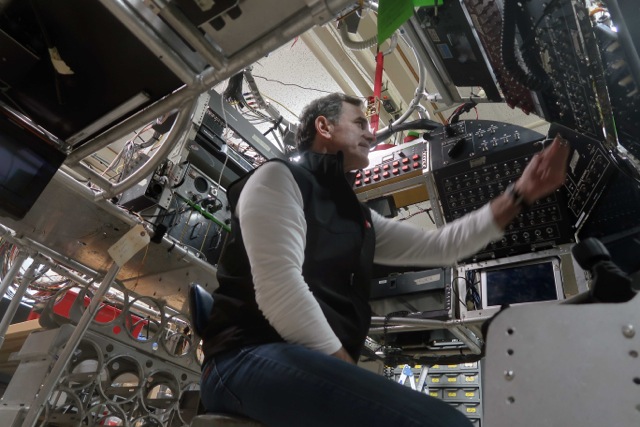 This year's festival, which runs over eight days at the start of August, will be a mix of live and virtual programming. (Last year's event was purely virtual due to the COVID-19 pandemic.)  "We'll still be issuing several thousand tickets this year," said Laster, "and hope to get back to prepandemic levels now that we'll be back in person too."
Meet the Interns
Another new development this year is the inclusion of three Bowdoin interns. Mackey O'Keefe '21, Franny Weed '21, and Jack Nelson '22 have joined Laster's team for the summer. (Her staff includes five full-time employees and forty festival workers.) Laster offered the internships in response to President Clayton Rose's appeal to the Bowdoin community earlier this year, asking for leads on jobs or internships for this year's graduates as they face an uncertain economy amid the COVID-19 pandemic. "We hope to develop this into a more robust and ongoing relationship with Bowdoin, as it could be useful experience for students interested in the film industry, especially now that the College offers a cinema studies minor." It's not just the film industry that the interns learn about, however, explained Laster. "It's also about organizational management and cultural entrepreneurship—skills anyone would need for working in the nonprofit or event planning sector."
The first task the three interns need to perform is to watch all 153 of the films being screened at the festival. "We engage in lot of information management and internal and external communications ahead of the festival," said Laster. "So, in order for them to understand what we do and the language we speak, they need a baseline—and that involves being familiar with all the films."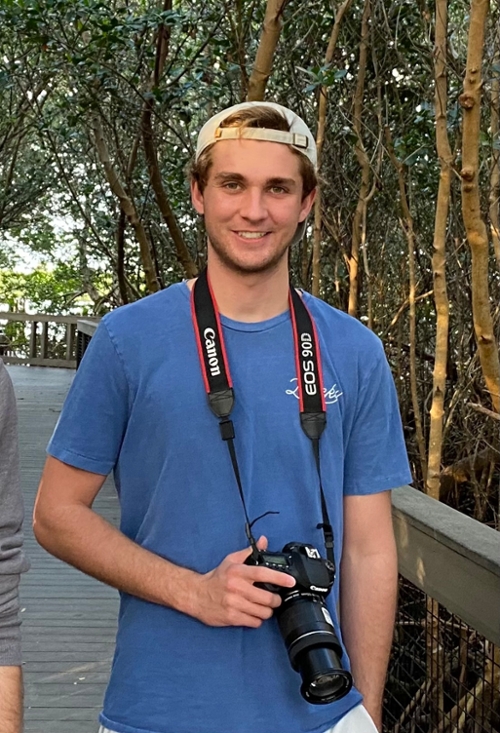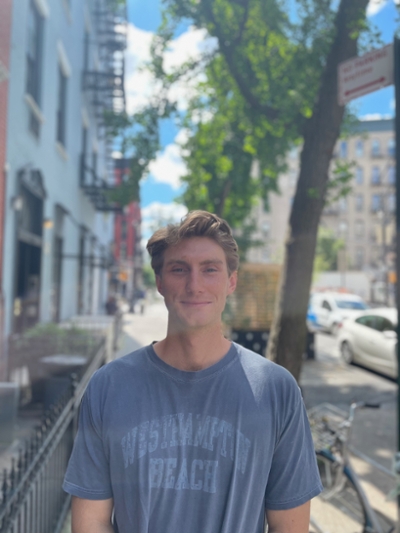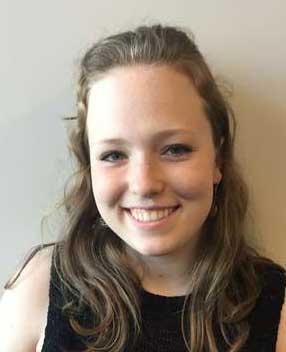 "It's super interesting and great fun," said Nelson as he worked his way through the festival's catalogue of movies. "The films are so varied and engaging, you never know what genre you're going to get next." The biology major and cinema studies minor will be mainly working on the festival's online platform and making sure the streaming events run smoothly. Nelson said he's interested in a film industry career after graduation next year. "Apart from anything else, the festival is a great opportunity to network with filmmakers and other influential people in the industry."
"It's been a joy to spend so many days in front of the screen," said O'Keefe. After watching all the movie's shorts, he was preparing to tackle the feature films. "The films I've watched include foreign language shorts, one about a composer produced by the New York Times, and a film by NOAA about octopus breeding grounds—all really cool stuff." After watching all the films and taking copious notes, O'Keefe and his fellow interns will begin curating the collection and organizing it thematically to help festival-goers get the most out of their experience. On top of this, they are also gaining valuable insight into how festivals go about selecting their films. "Our analysis hasn't just had to be about how to promote or publicize the films," said Franny Weed, "but how these films complement each other, their aesthetic styles, their narrative structures, and what we, as individuals, believe makes a 'good' independent film." All of which is especially useful knowledge for aspiring filmmakers like Weed and her fellow interns.
The 2021 Woods Hole Film Festival runs July 31 through August 7. Click here for more information and ticketing details.
NOTE: Laster and the three interns aren't the only members of the Bowdoin community involved in the Woods Hole Film Festival. Among the event's sponsors this year, said Laster, is David Morales '97, general manager of health benefits company UniCare.