Work Underway on New Arctic Studies Center
By Tom Porter. Photography by Fred J. Field
Following a groundbreaking ceremony on April 7, 2021, construction is underway on the John and Lile Gibbons Center for Arctic Studies. The project marks a new chapter in Bowdoin's ongoing commitment to the study of the Arctic region.
President Clayton Rose welcomed this opportunity to celebrate the formal launch of this eighteen-month project. With everyone donning hard hats and face masks, Rose was joined by John A. Gibbons Jr. '64, his wife, Lile R. Gibbons, and other members of the Gibbons family, to mark what Rose described as a "historic" day for Bowdoin College.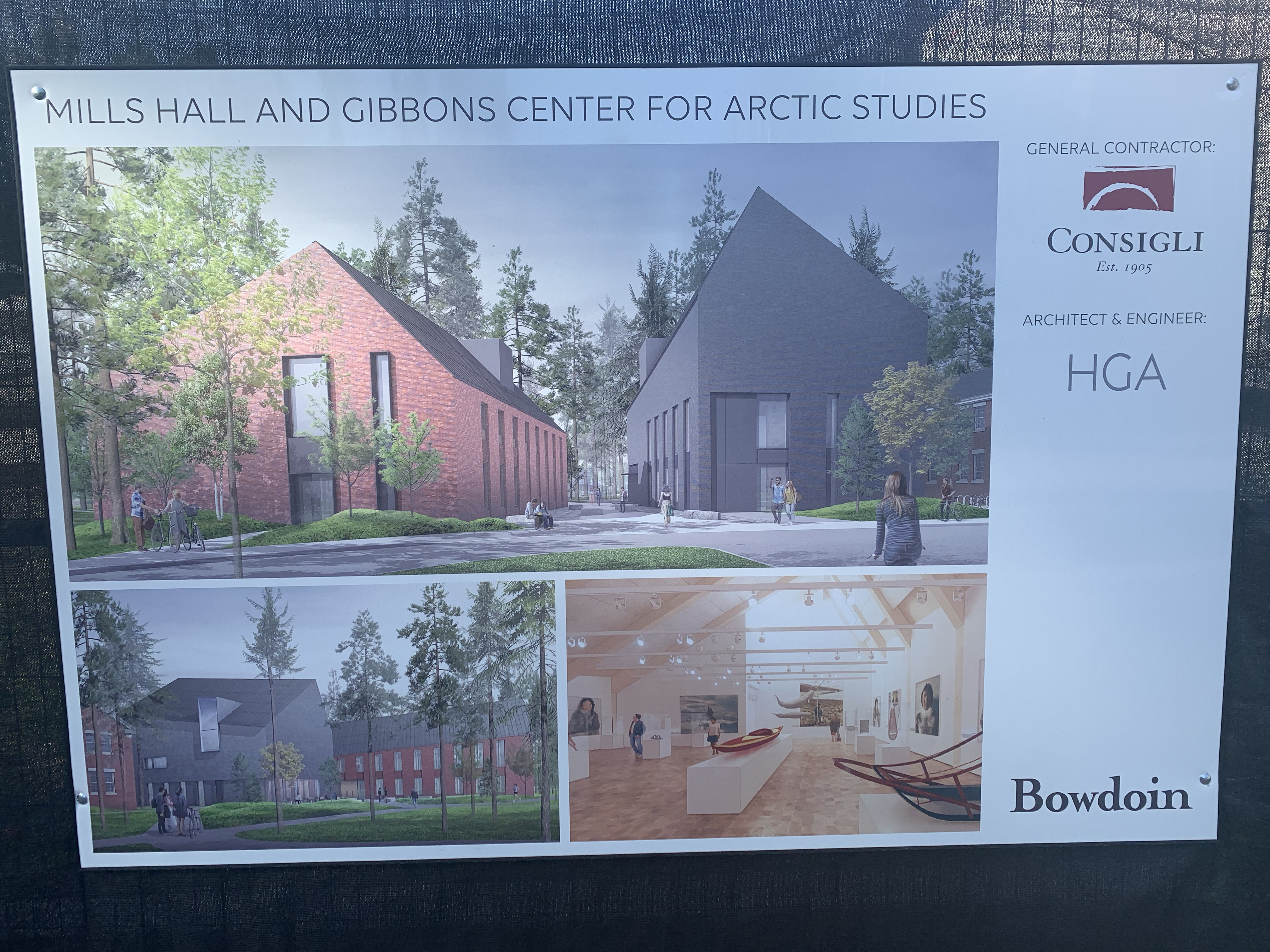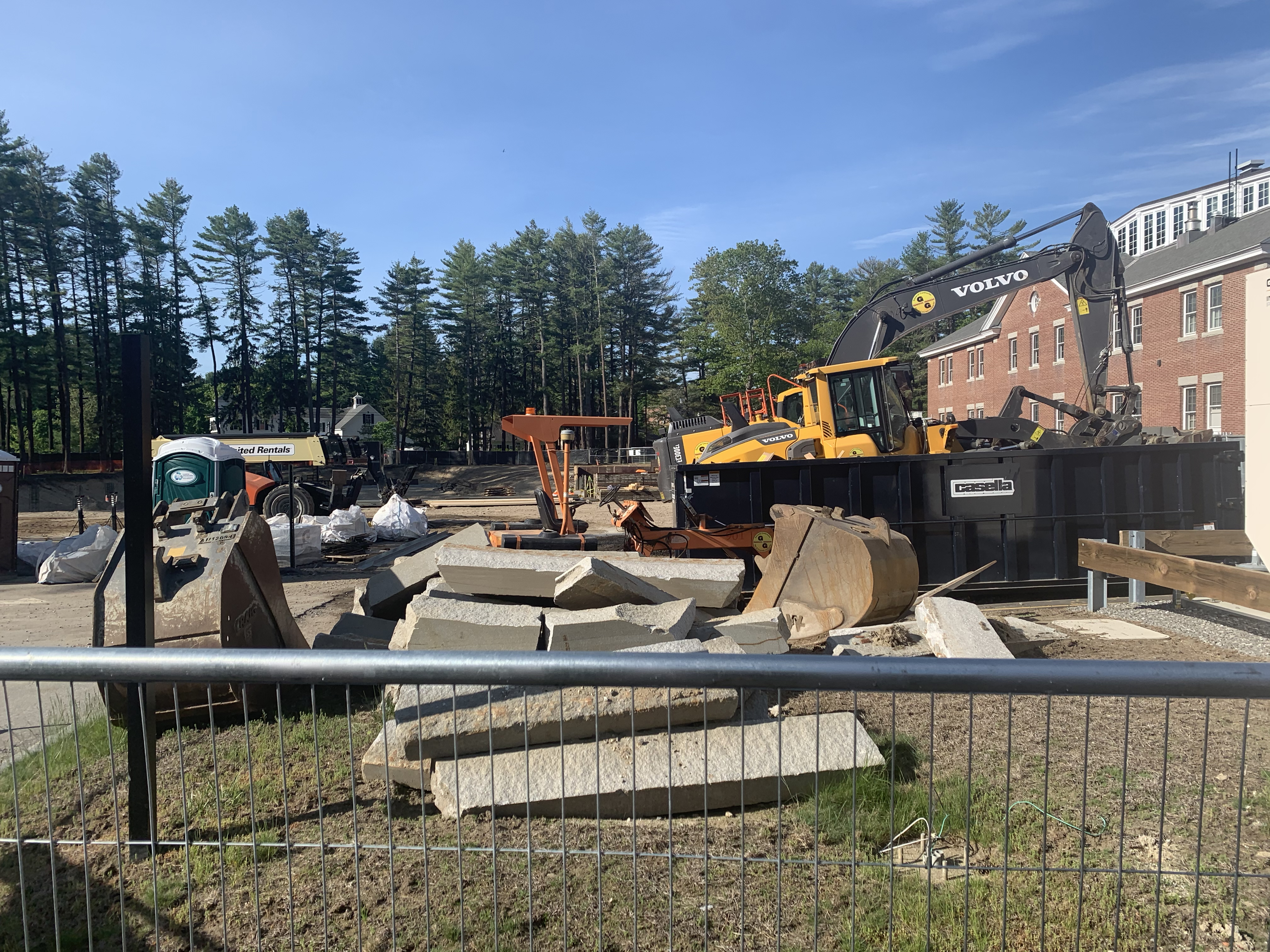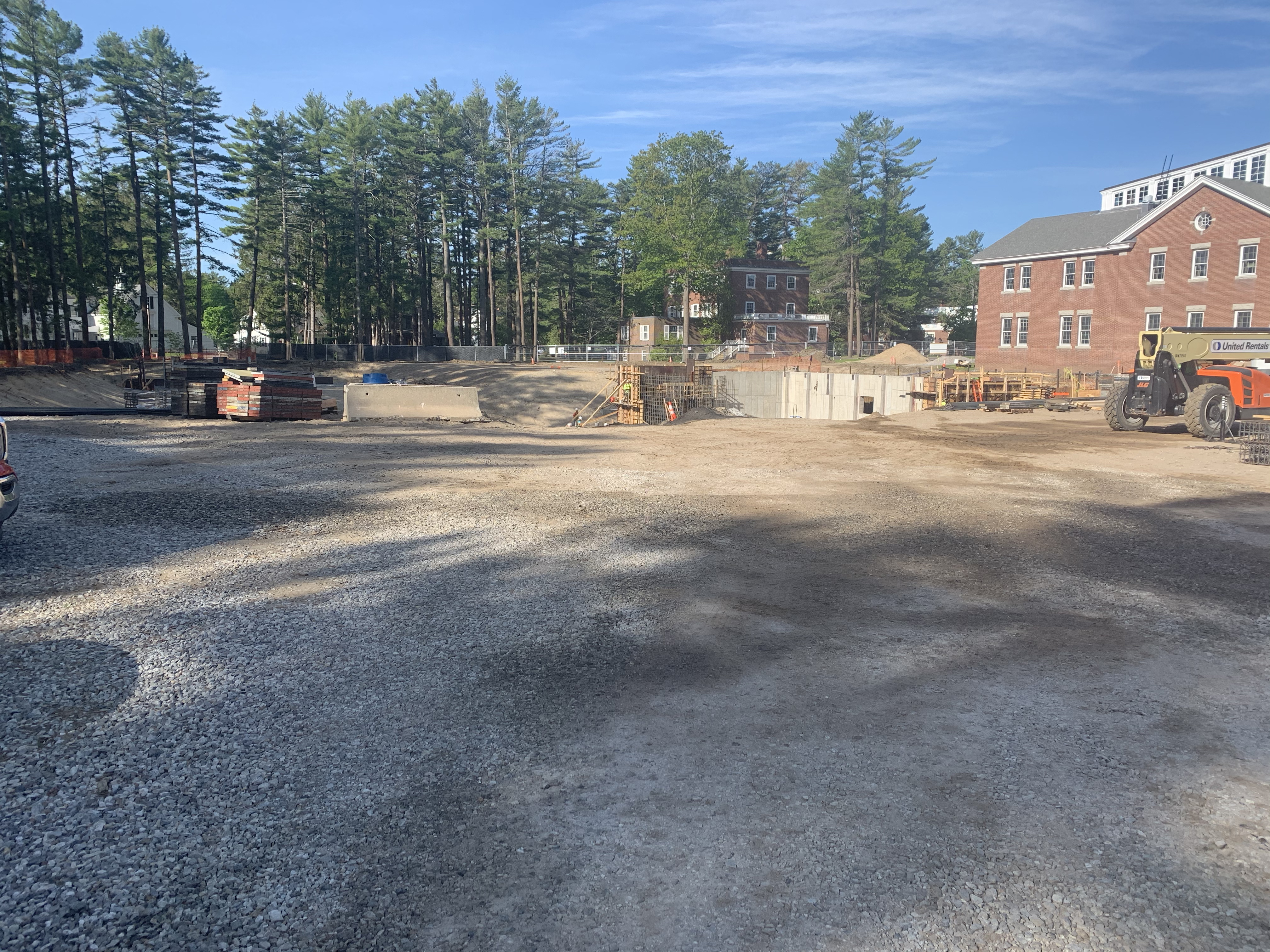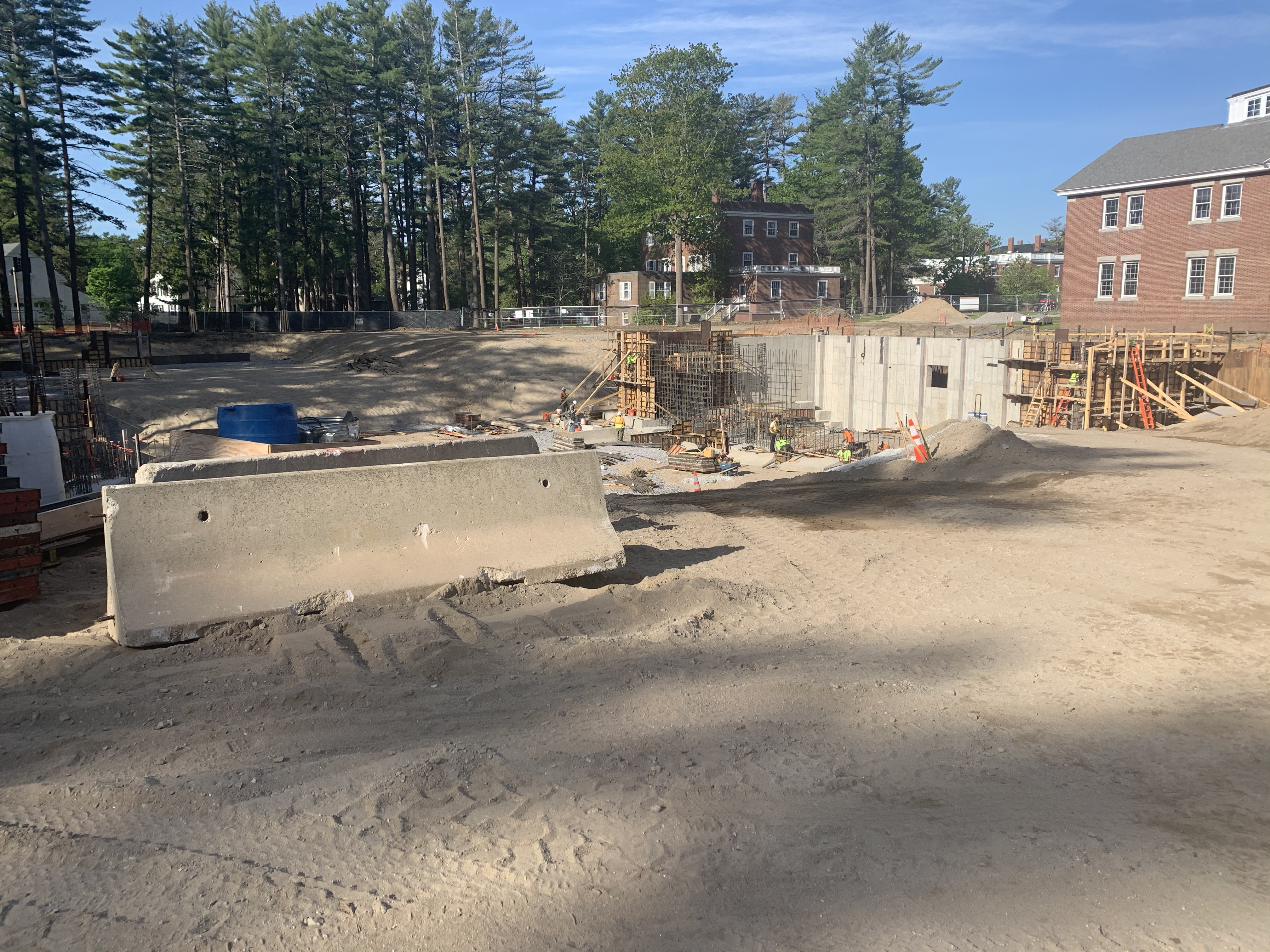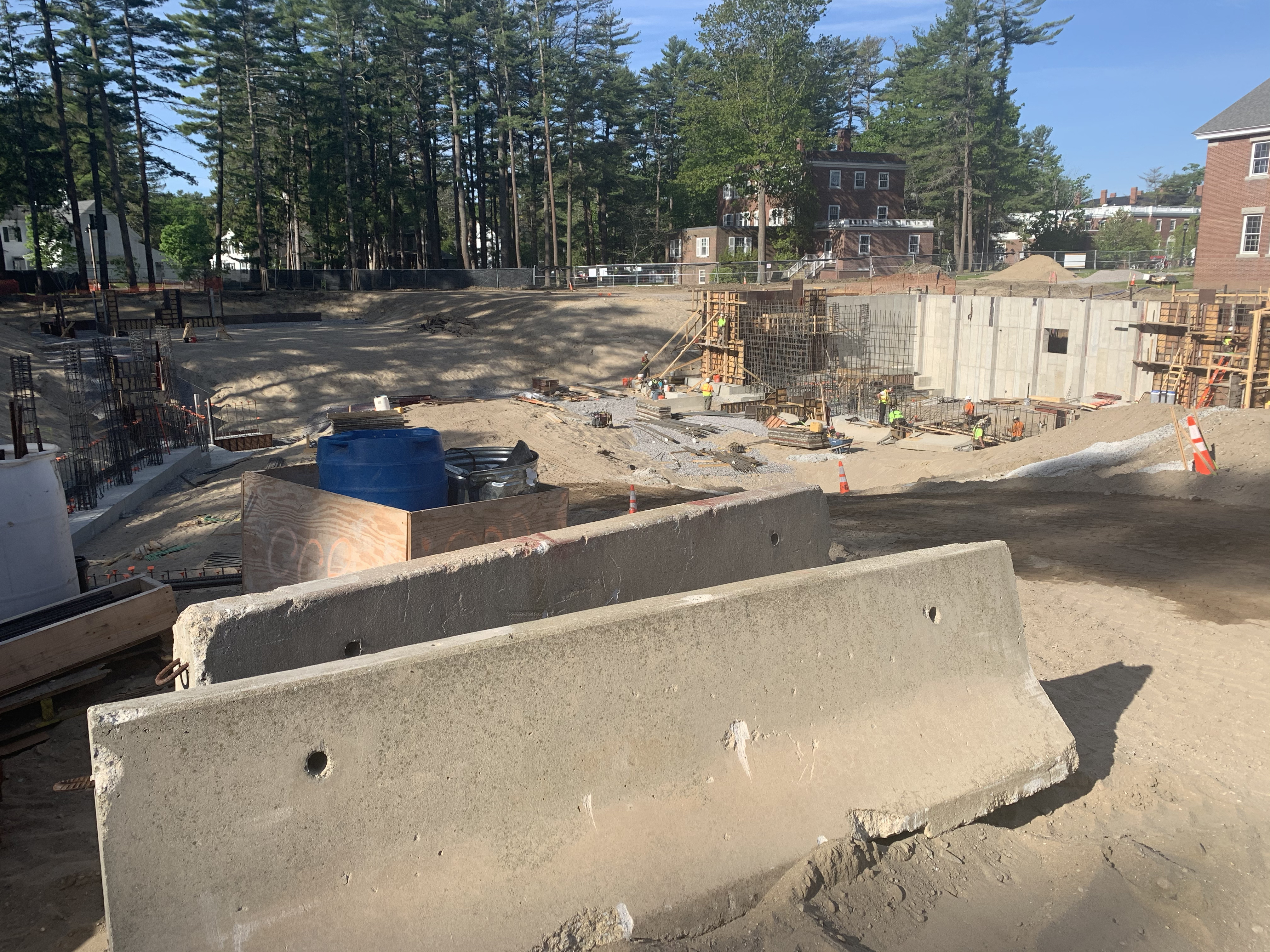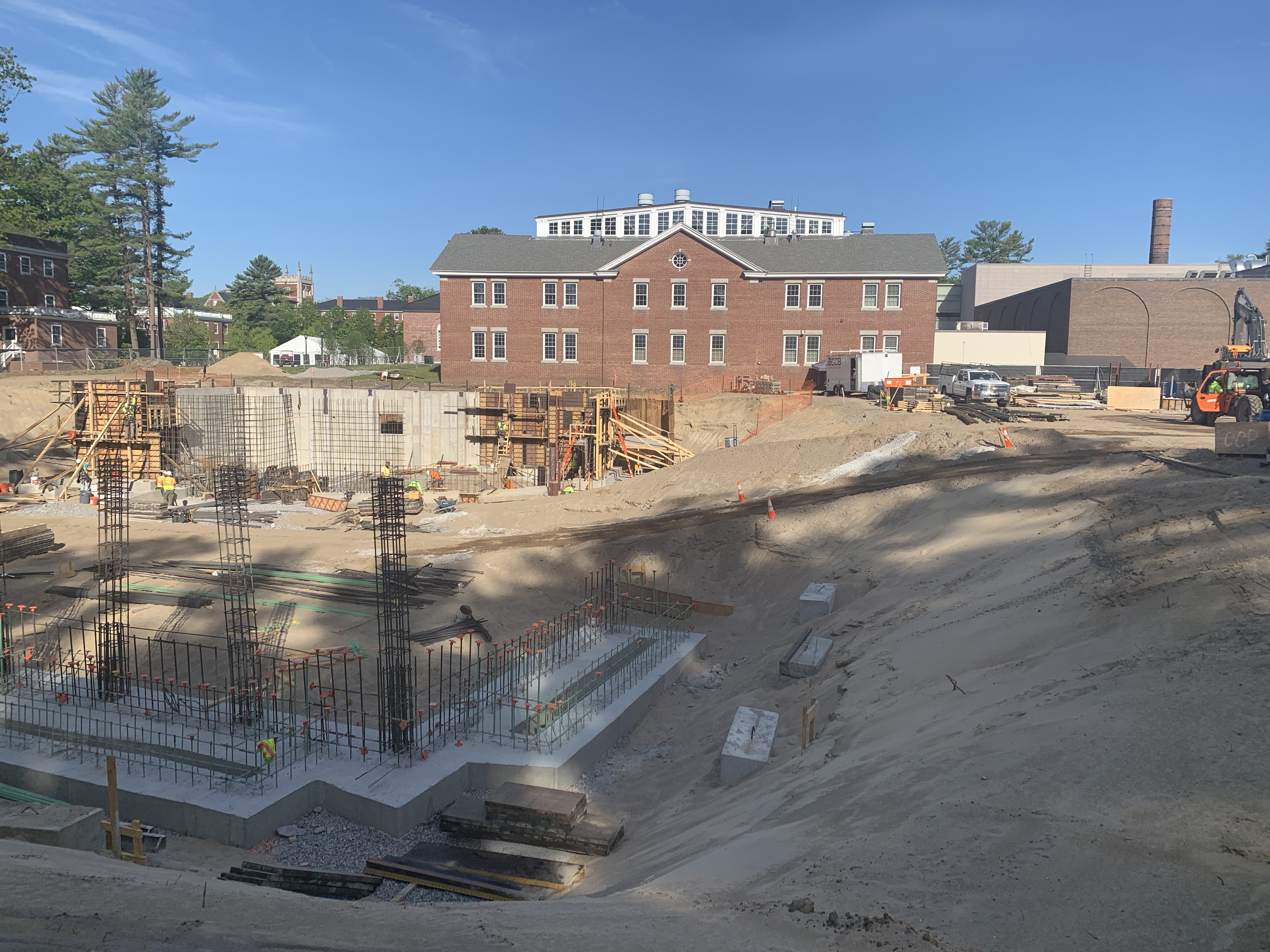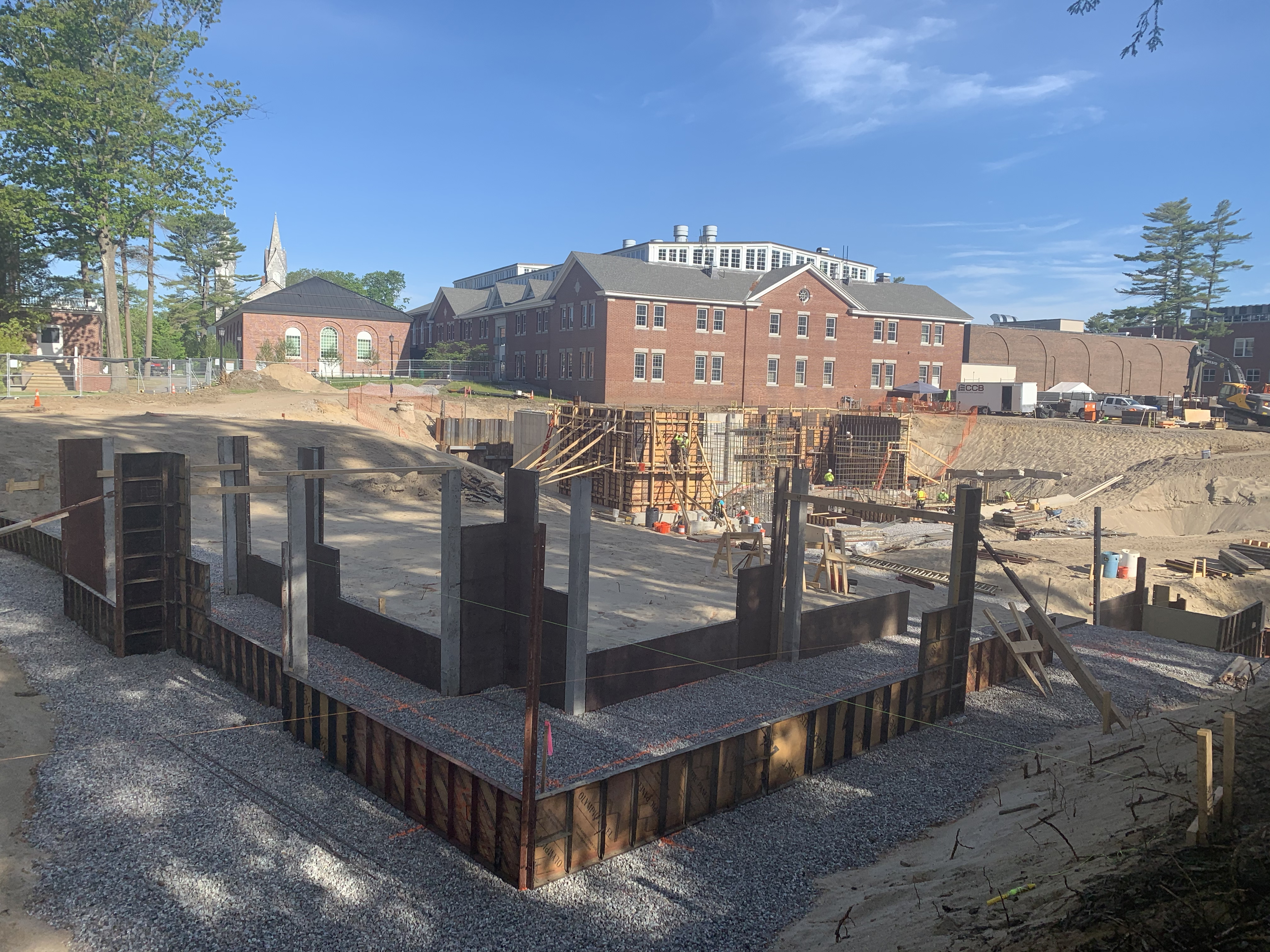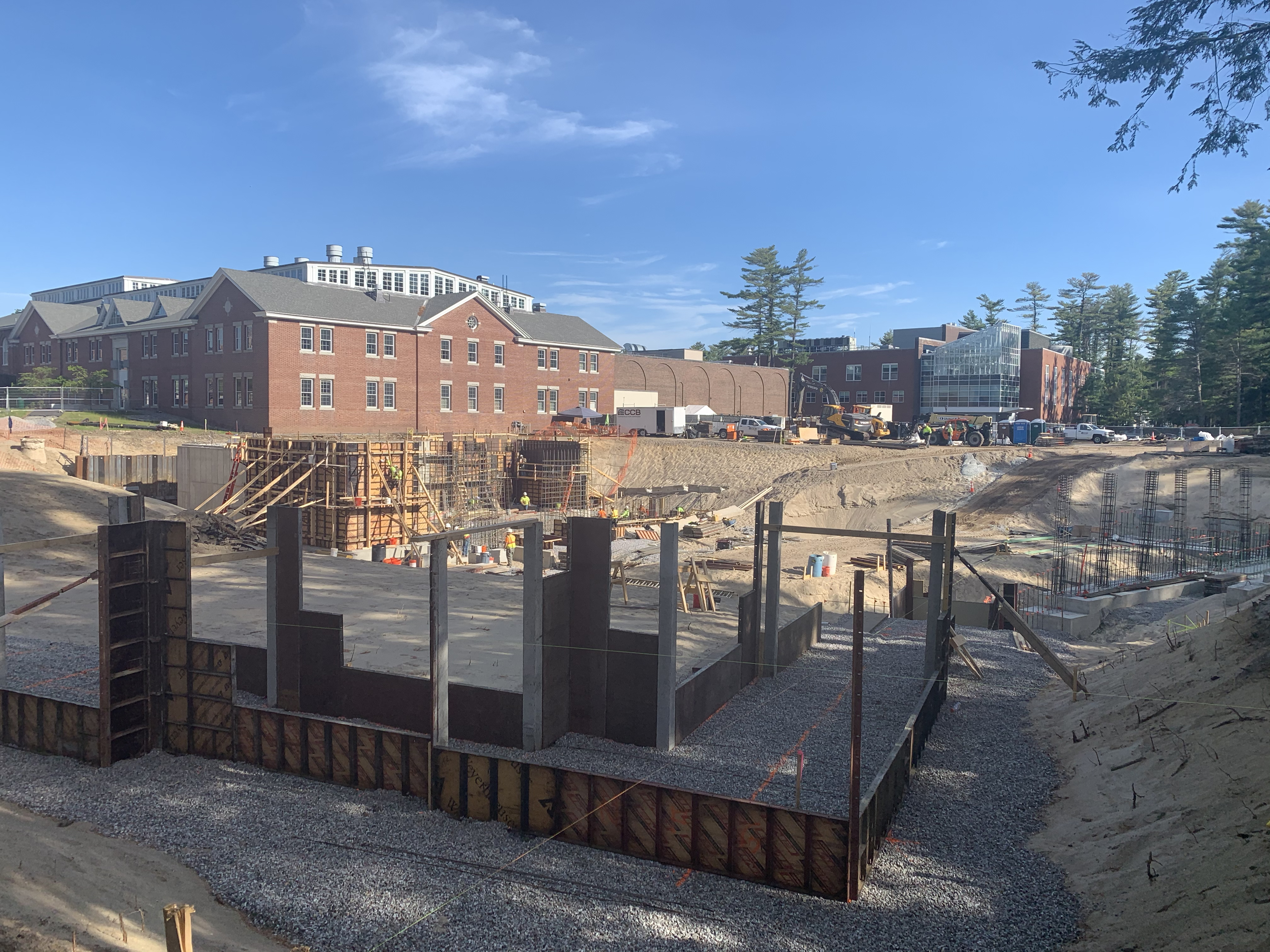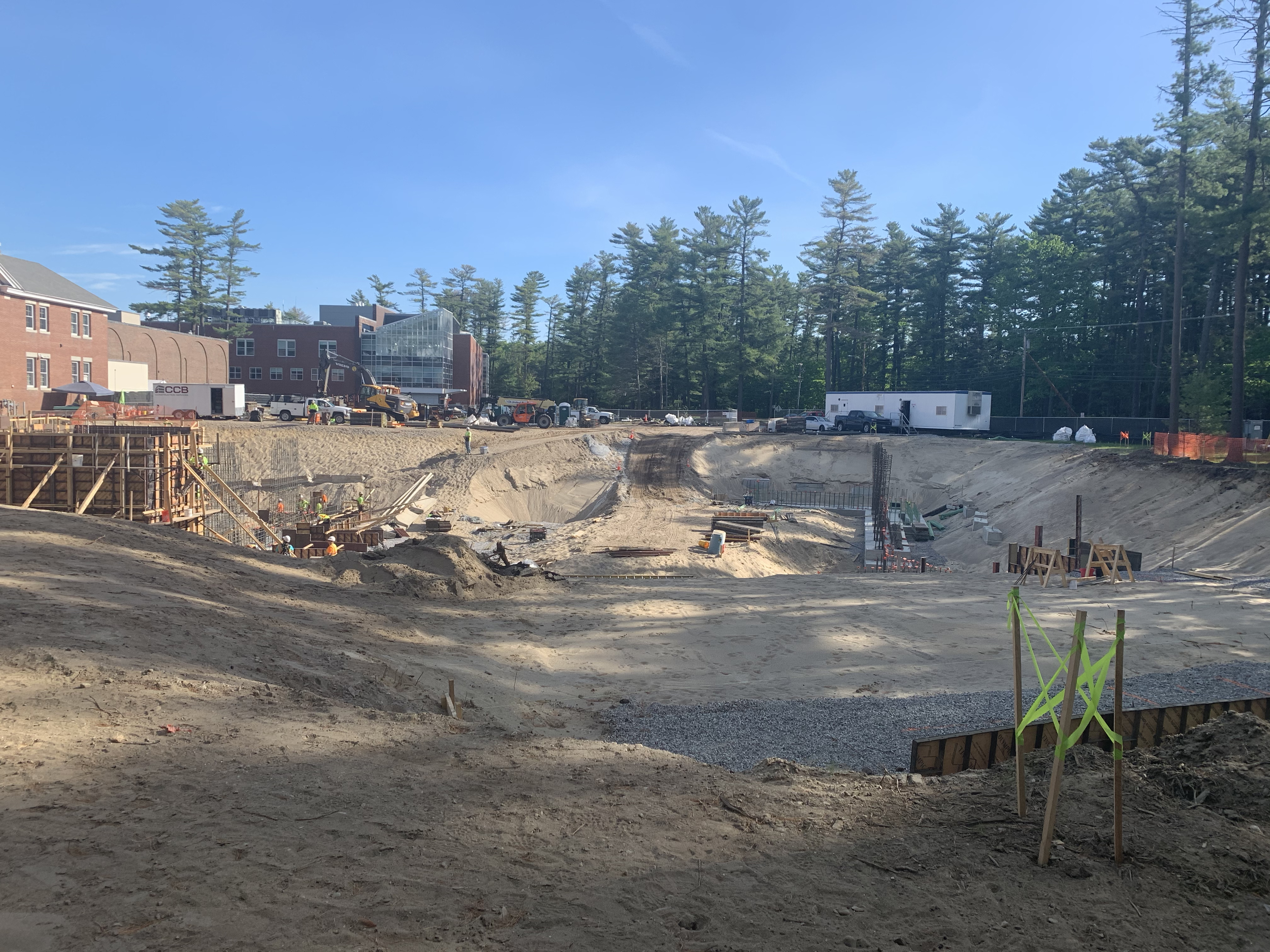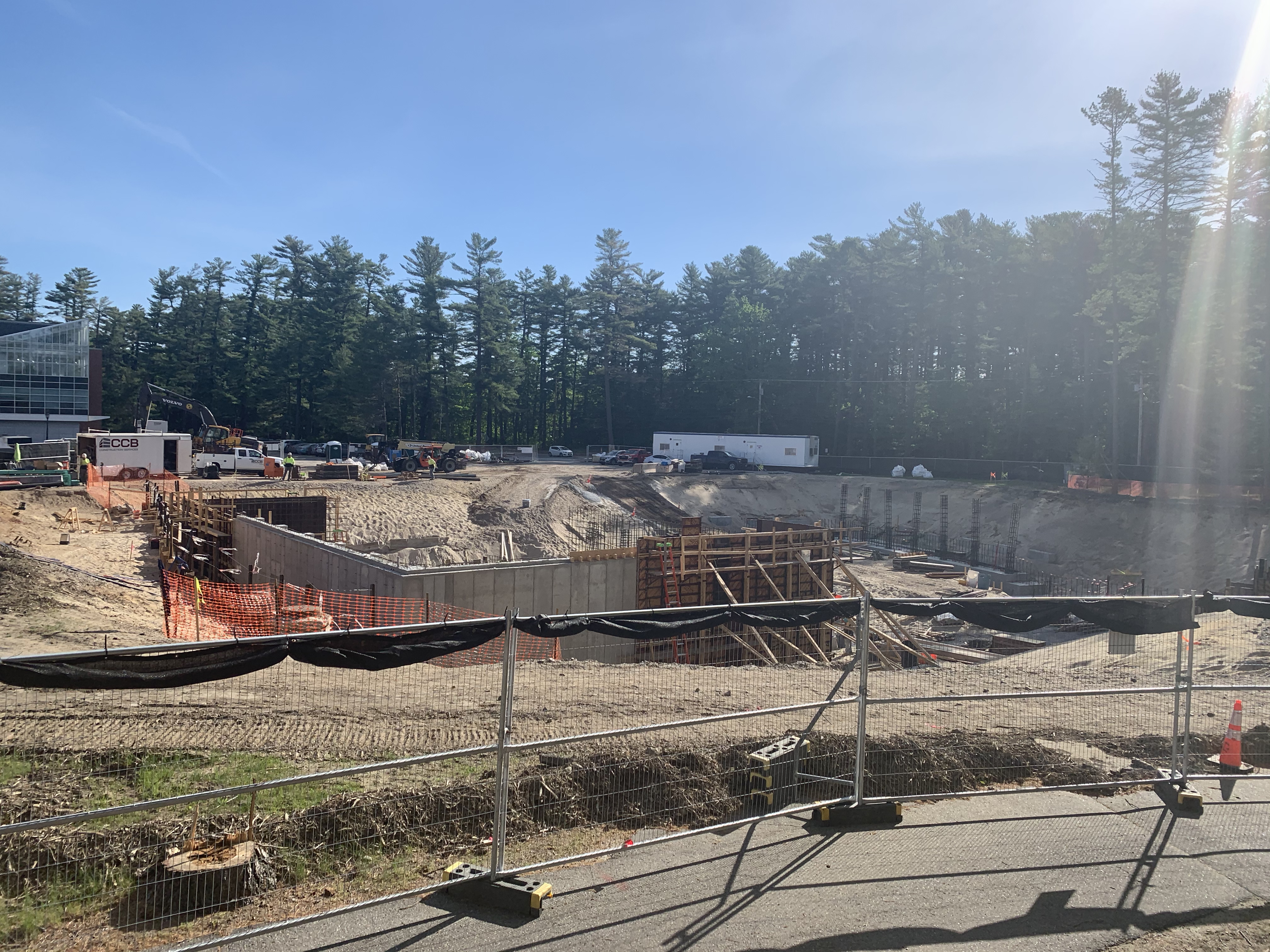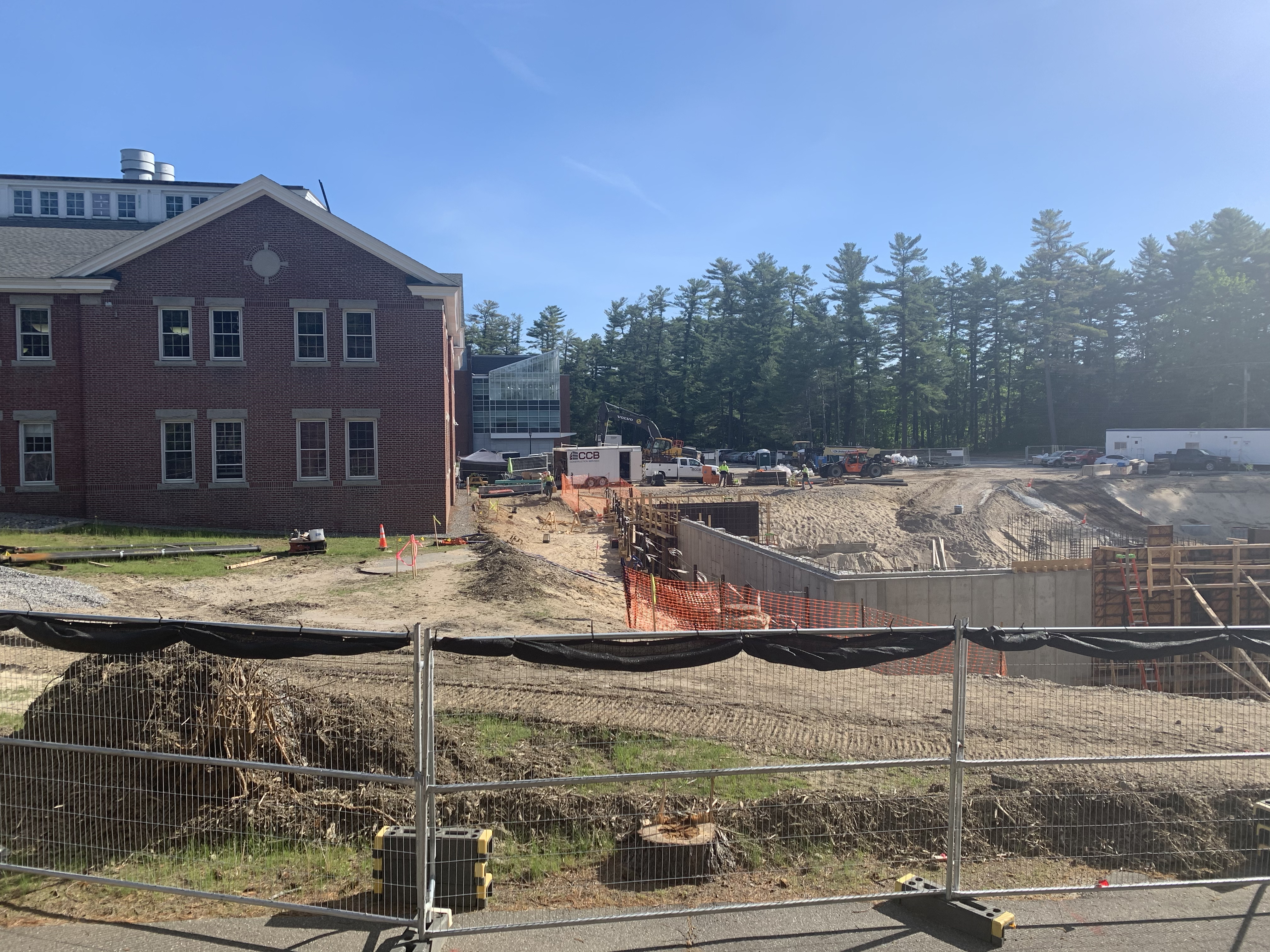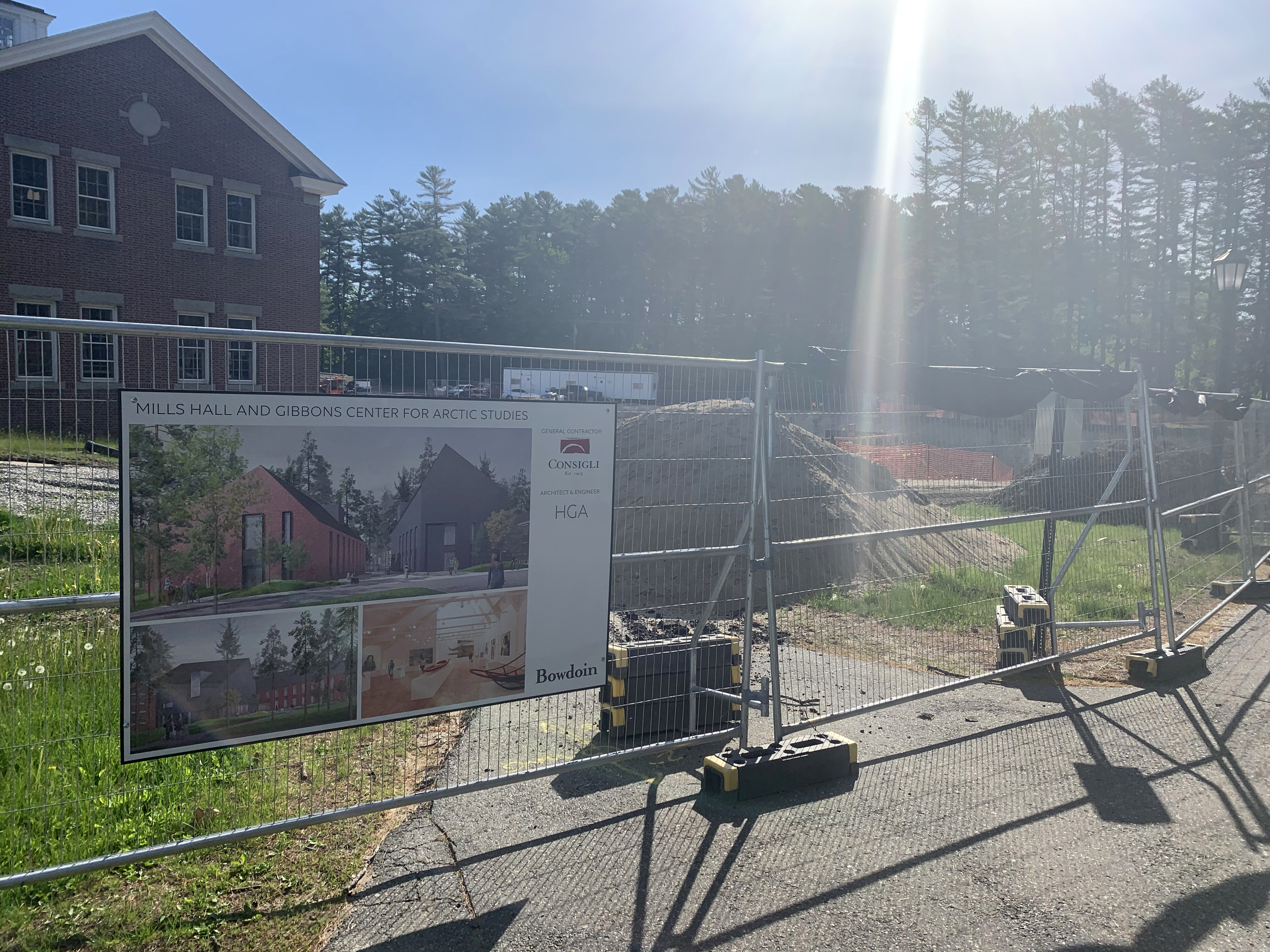 The new 16,426-square-foot center, made possible through a significant gift from the Gibbons family, will be dedicated to the broad multidisciplinary study of the Arctic at Bowdoin College and will include a new home for the Peary-MacMillan Arctic Museum. It is part of a
two-building project
to be constructed on a portion of the former Dayton Arena site, east of the David Saul Smith Union and across College Street from the Roux Center for the Environment.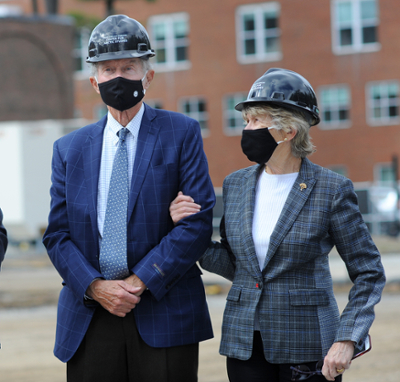 The project's other building is Barry Mills Hall, an academic building named in honor of Bowdoin's fourteenth president. Construction on that was set to begin last year but was put on hold during the COVID-19 health crisis. Site work is now underway.
Bowdoin's commitment to Arctic studies is "an essential part of our history, of who we are," said Rose. The museum is one of only a handful of such in the world, he continued. "Aspects of our collection are unique, and our collection in totality allows scholars, students, and visitors to experience a variety of aspects of the Arctic in a bunch of different ways." As well as being an academic program in itself, said Rose, Arctic studies at Bowdoin cuts across the curriculum, engaging subjects like politics, economic, sociology, anthropology, art, history, science, and the environment. "This new building," said Rose, "is going to be a world-class and beautiful home for our museum and the centerpiece of the work that we do intellectually at the College around Arctic studies."
Rose also paid tribute to the generosity of Bowdoin trustee emeritus John A. Gibbons and his family, who "are incredible philanthropists across a range of organizations and issues, in particular the Arctic and higher education." Bowdoin has been a beneficiary of this generosity for many years, in areas such as financial aid, internships, and summer research opportunities, not to mention the numerous volunteer positions John Gibbons has held, including fifteen years as a trustee, said Rose.
President Rose concluded his remarks by inviting everyone to return in the fall of 2022, "to celebrate the opening of the John and Lile Gibbons Center for Arctic Studies, and it will be done," he predicted, "in a full-throated, non-COVID way." 
Read more about the John and Lile Gibbons Center for Arctic Studies.