Group Photo Shoot Shows Two Sides of Students' Experiences
Published by Rebecca Goldfine
Throughout the first two weeks of April, Cheng Xing '23 took photographs of students holding up a whiteboard with personal reflections about their race and identity.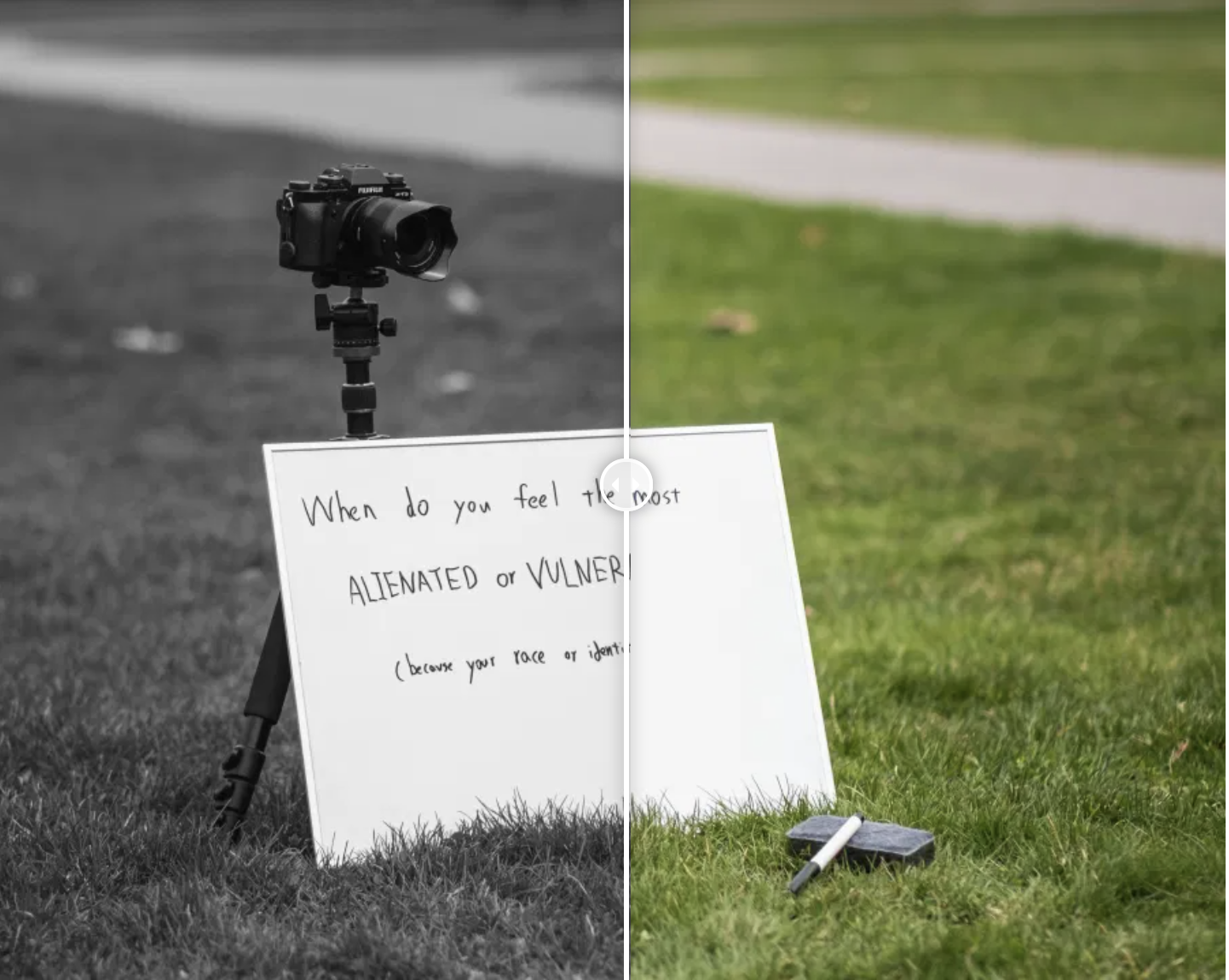 On the front, students wrote their answer in black marker to Xing's first question: "When do you feel the most alienated or vulnerable because of your race or identity?" After he took a few photos, they flipped it over to answer his next prompt: "When do you feel the most supported?"
For each student, Xing juxtaposed the before and after in an interactive slider. The results of his Affinity Photo Shoot can be visited at an online gallery on his personal website. While this project is his contribution to April's Asian Heritage Month, organized by the Asian Students Alliance, Xing made a point of opening it up to all Bowdoin students of color and members of minority groups.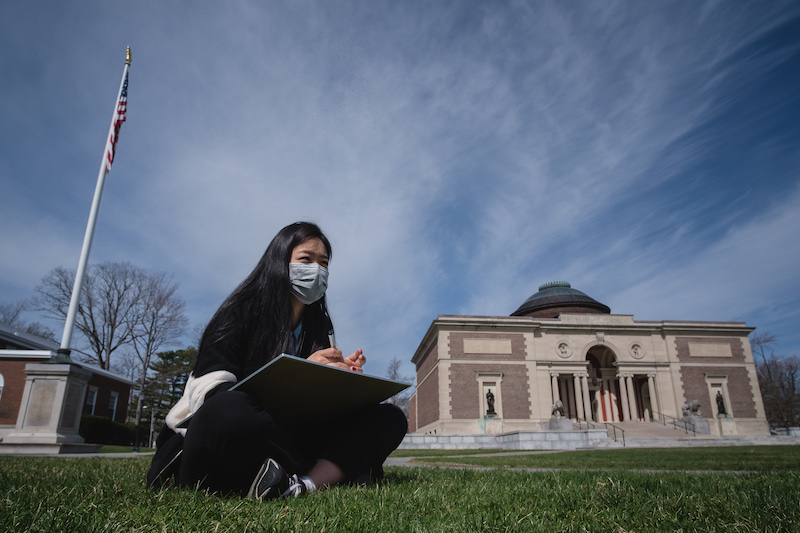 In campus postings throughout April, Xing solicited student volunteers to sign up for fifteen-minute photo shoots on the Quad. While the sessions were brief, he spent roughly fourteen hours a week working on them, and in the end photographed a total of forty-six students.
The project's aim, as explained in the ASA posting seeking participants, is "to highlight Bowdoin students' experiences as students of color and members of minority groups...in light of the potent racism, discrimination, and injustice persisting in the US and around the world."
The project is similar to one the ASA carried out five years ago, #thisis2016, which went viral. On whiteboards in those photos, people described instances in which they experienced racism.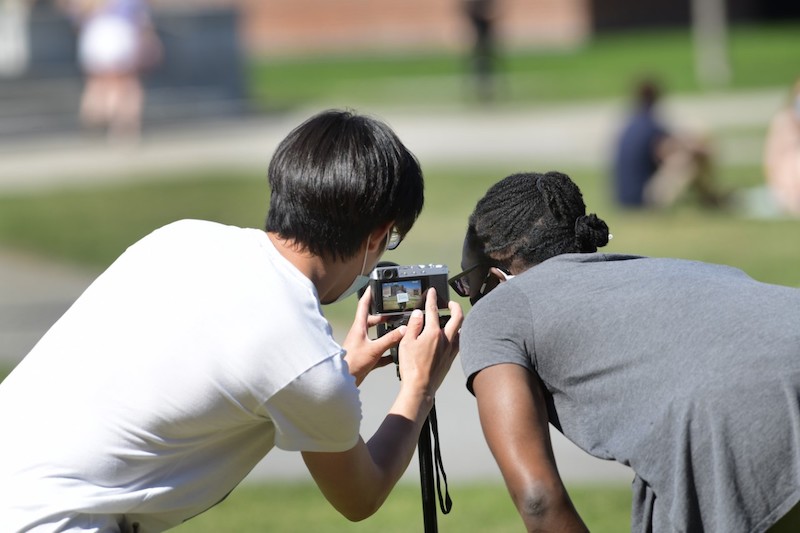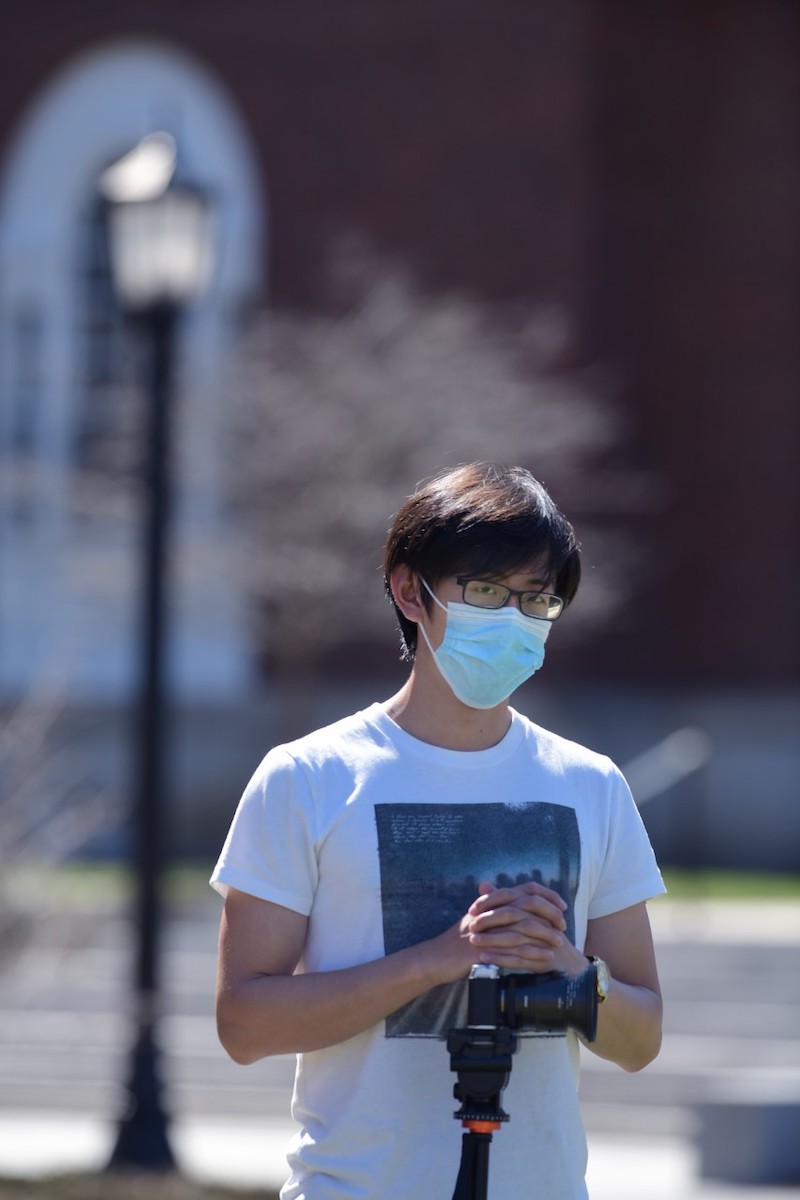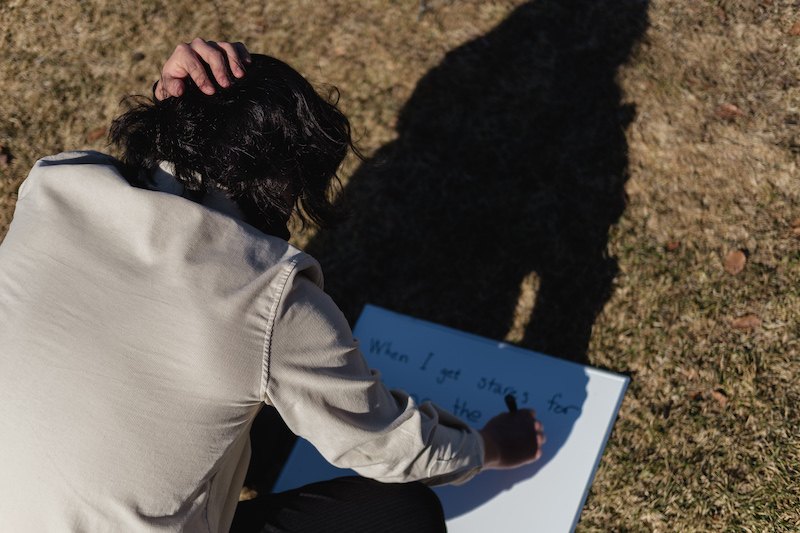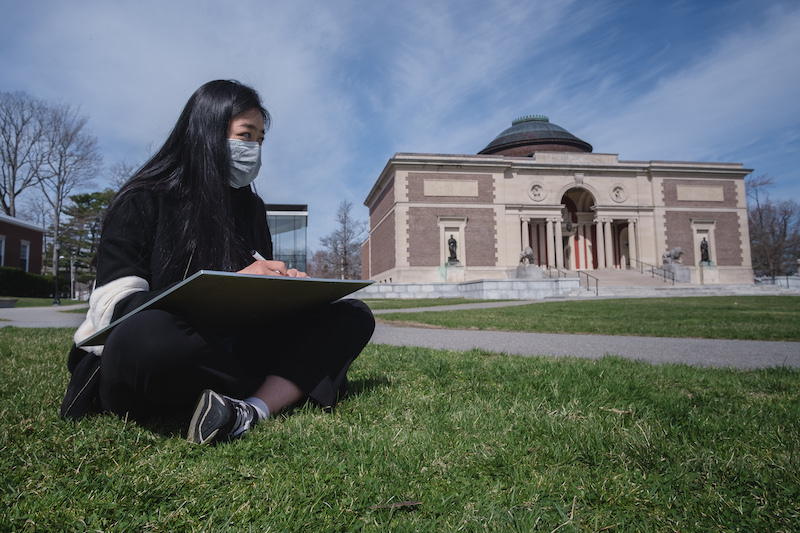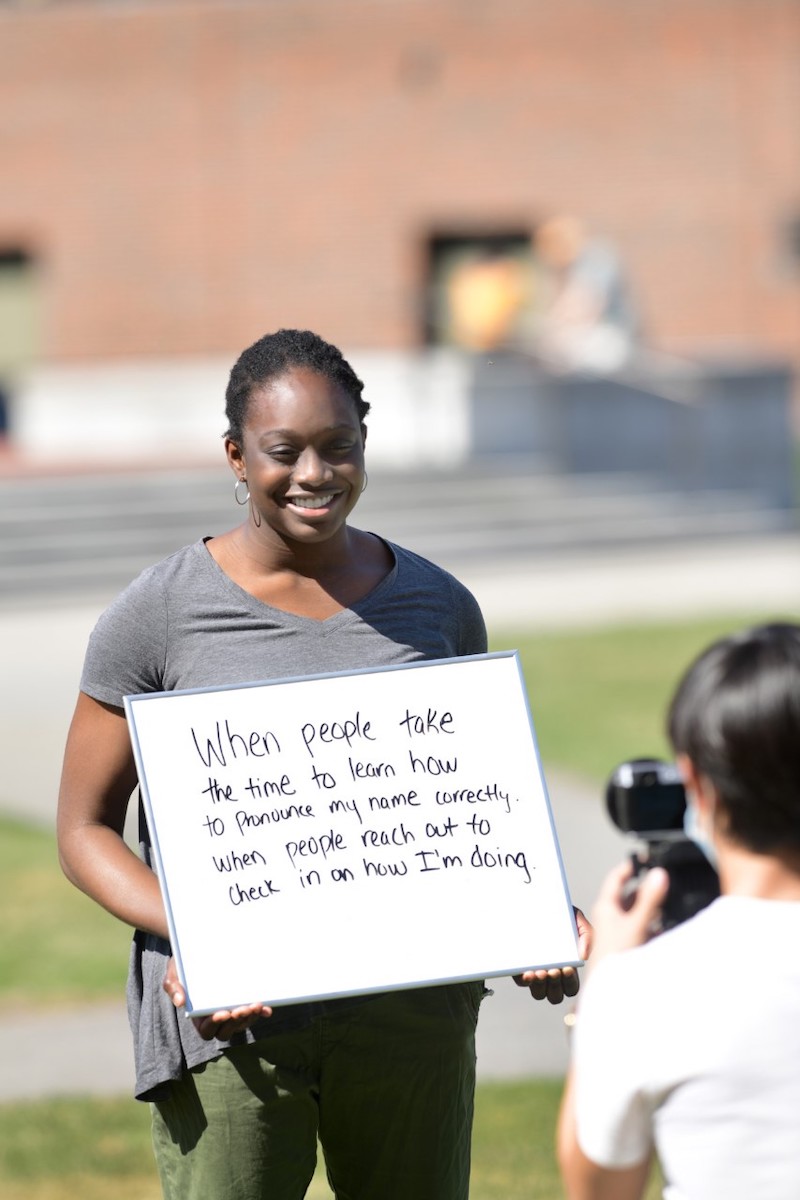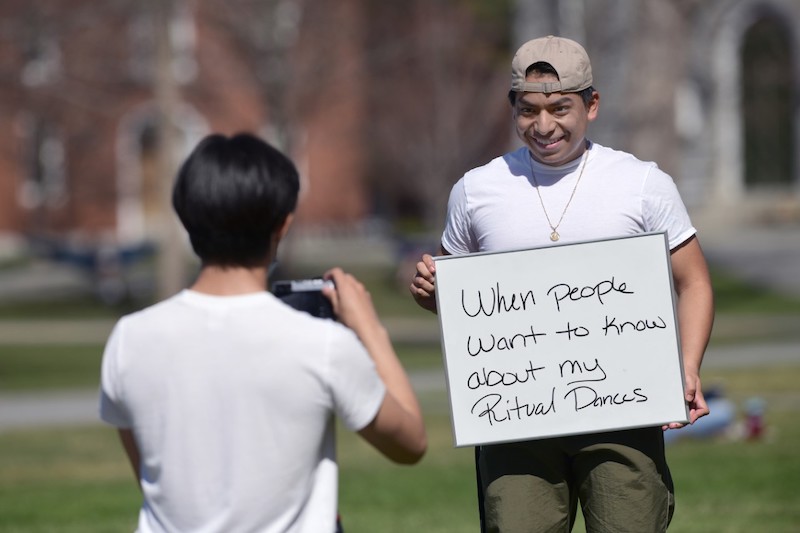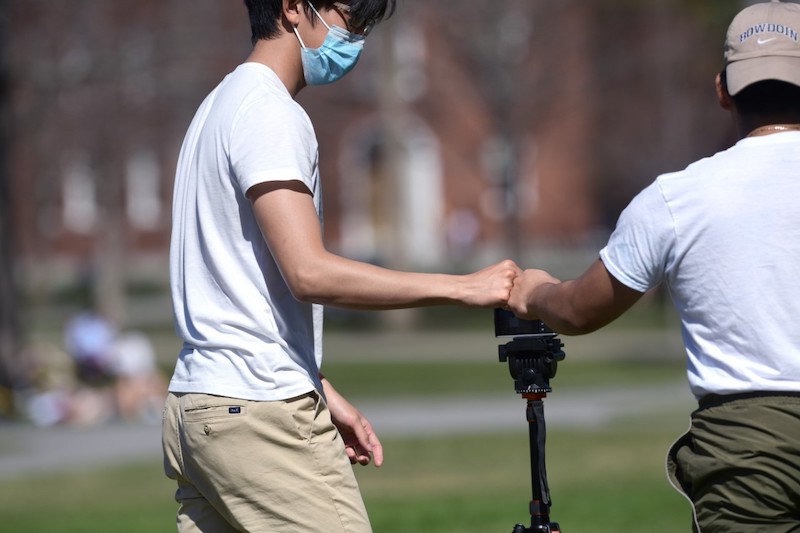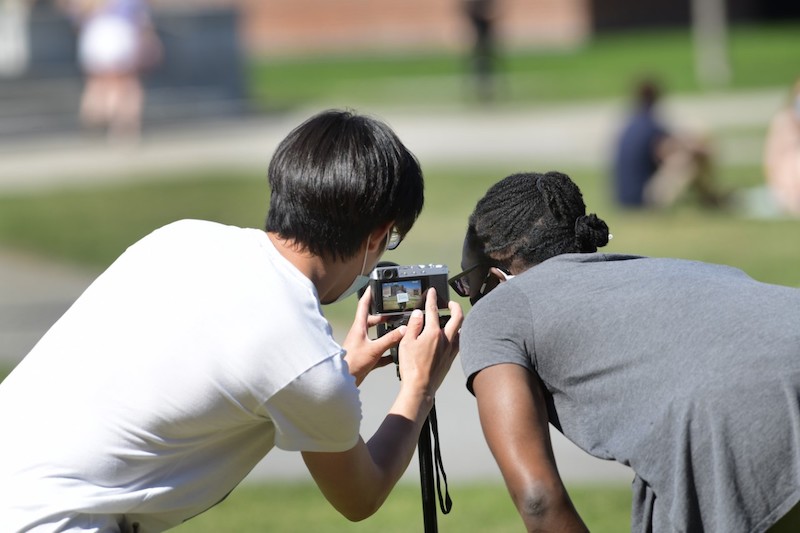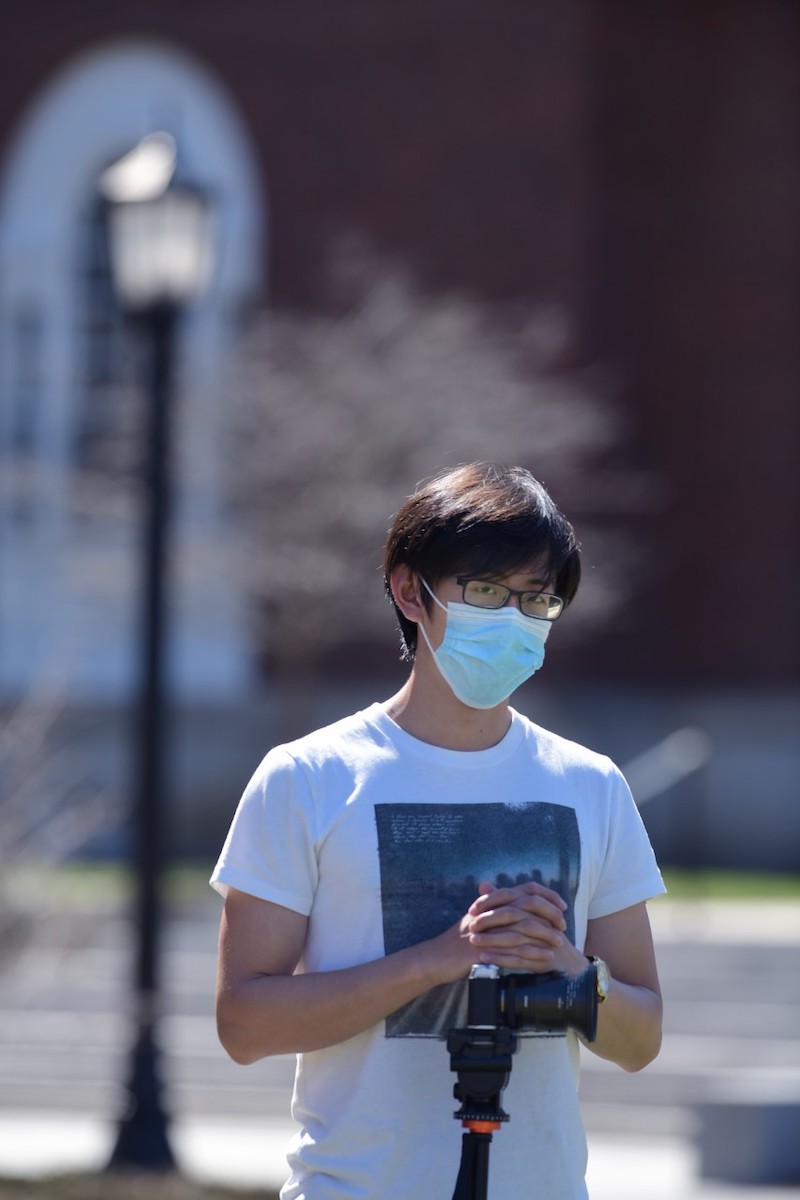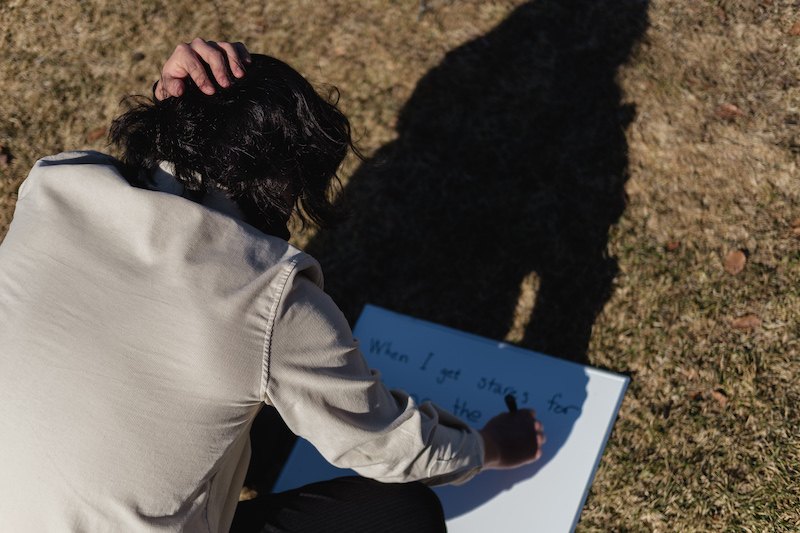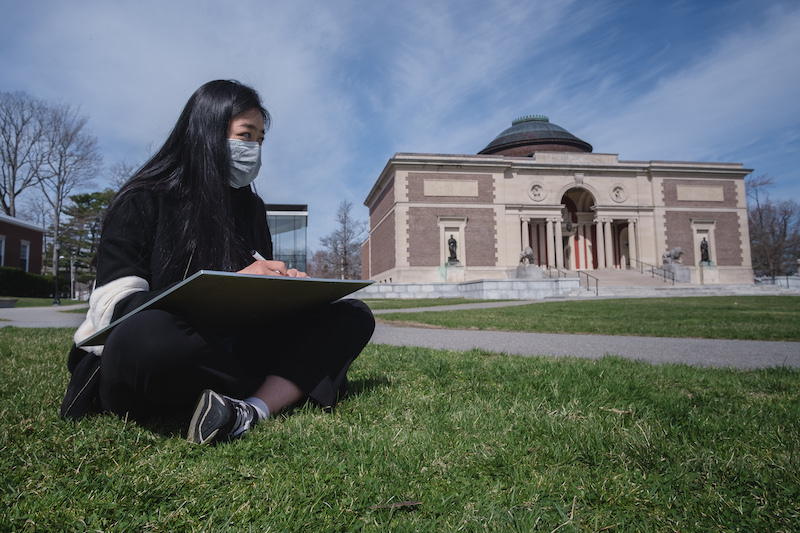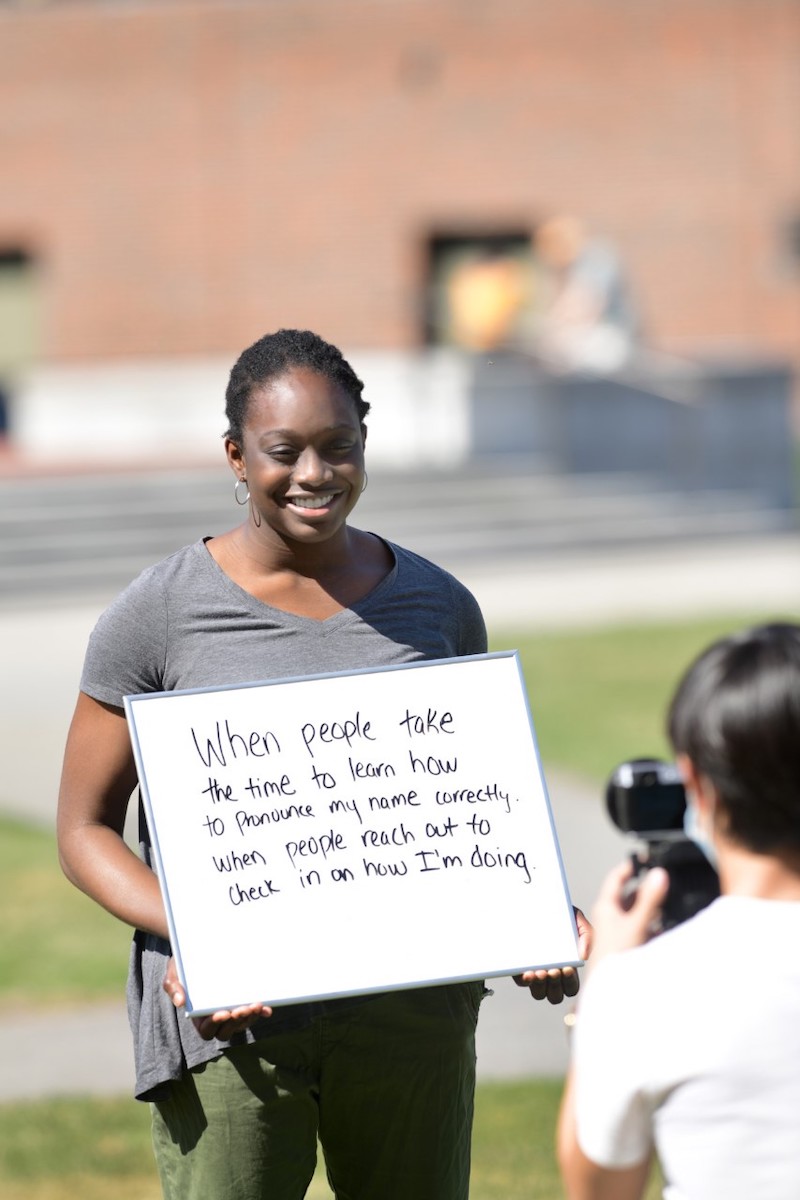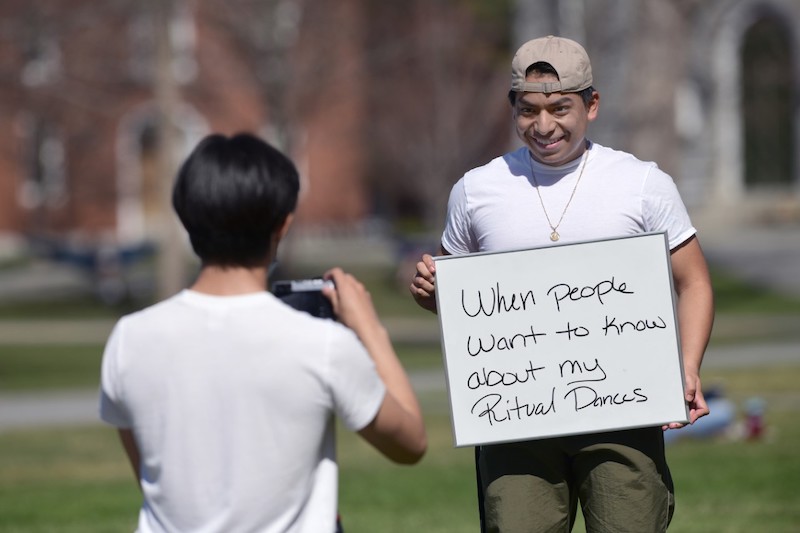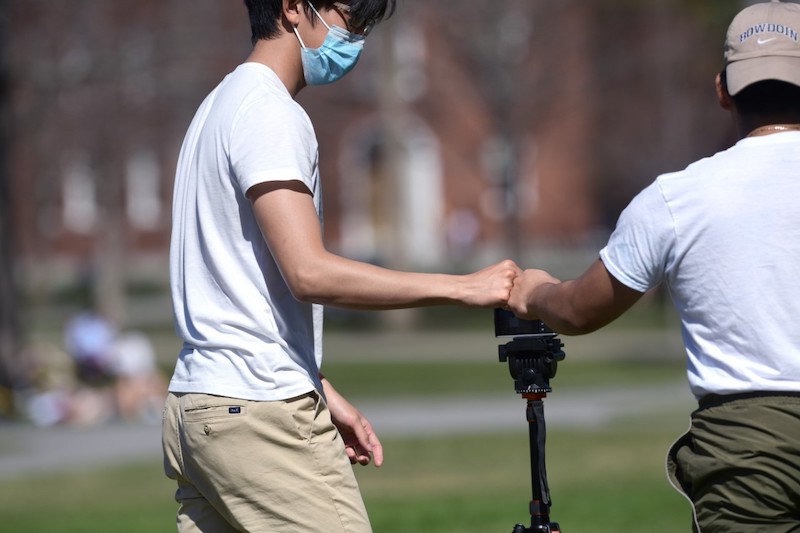 However, after getting input from his peers in ASA about the project, Xing decided he would focus not just on students' negative experiences, but also on some of the happier moments that have come from being who they are at Bowdoin.
A self-taught photographer (and a computer science/math major, and economics minor), Xing said he found the students' expressions and body language as they answered his two prompts interesting to compare. 
"In the before and after, the first one is serious, it's very sad stuff, and in the second one, they might be laughing," he said. "People can really change in just a minute, from sad to laughing and telling stupid jokes. That is awesome, looking at that contrast."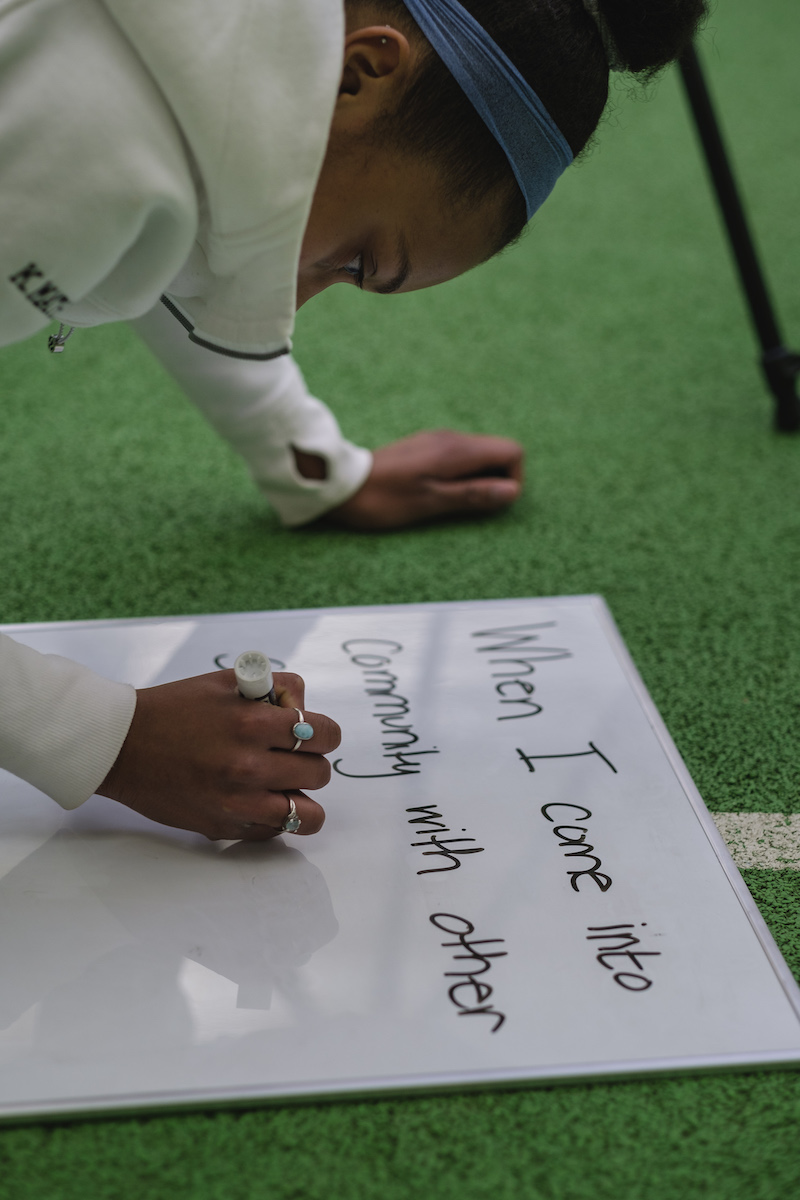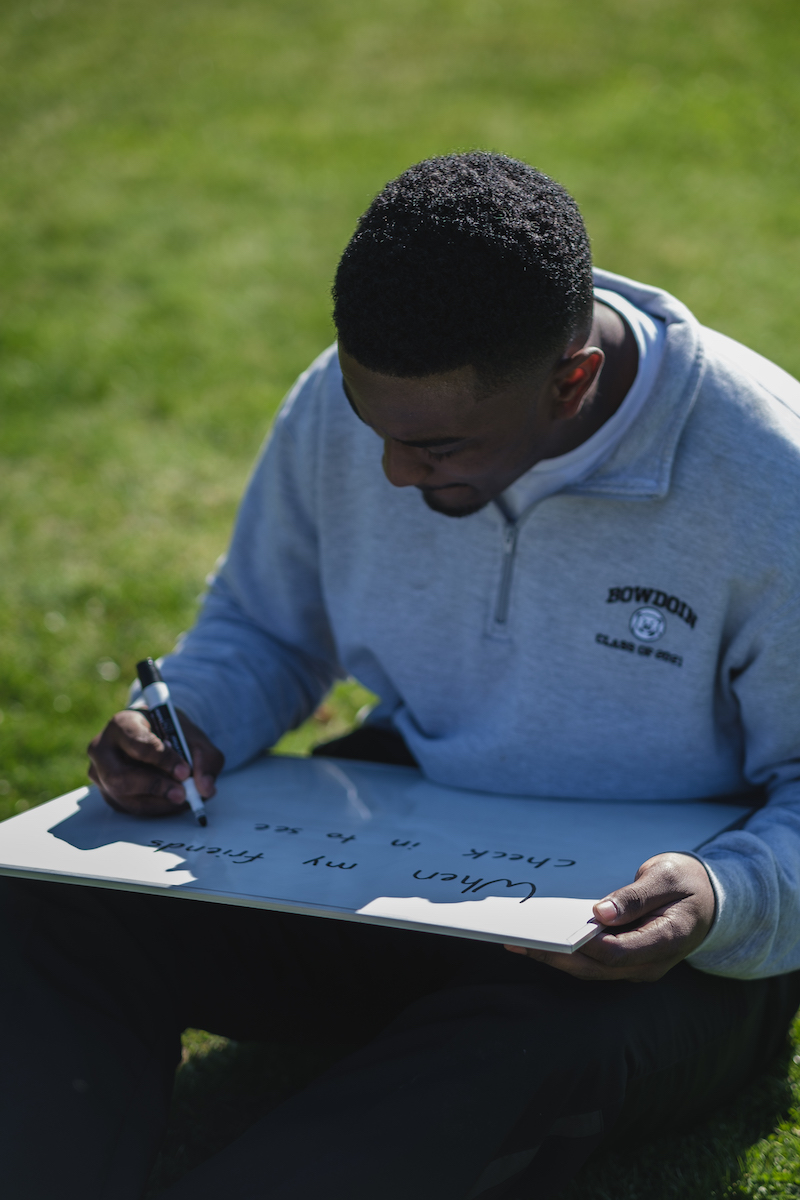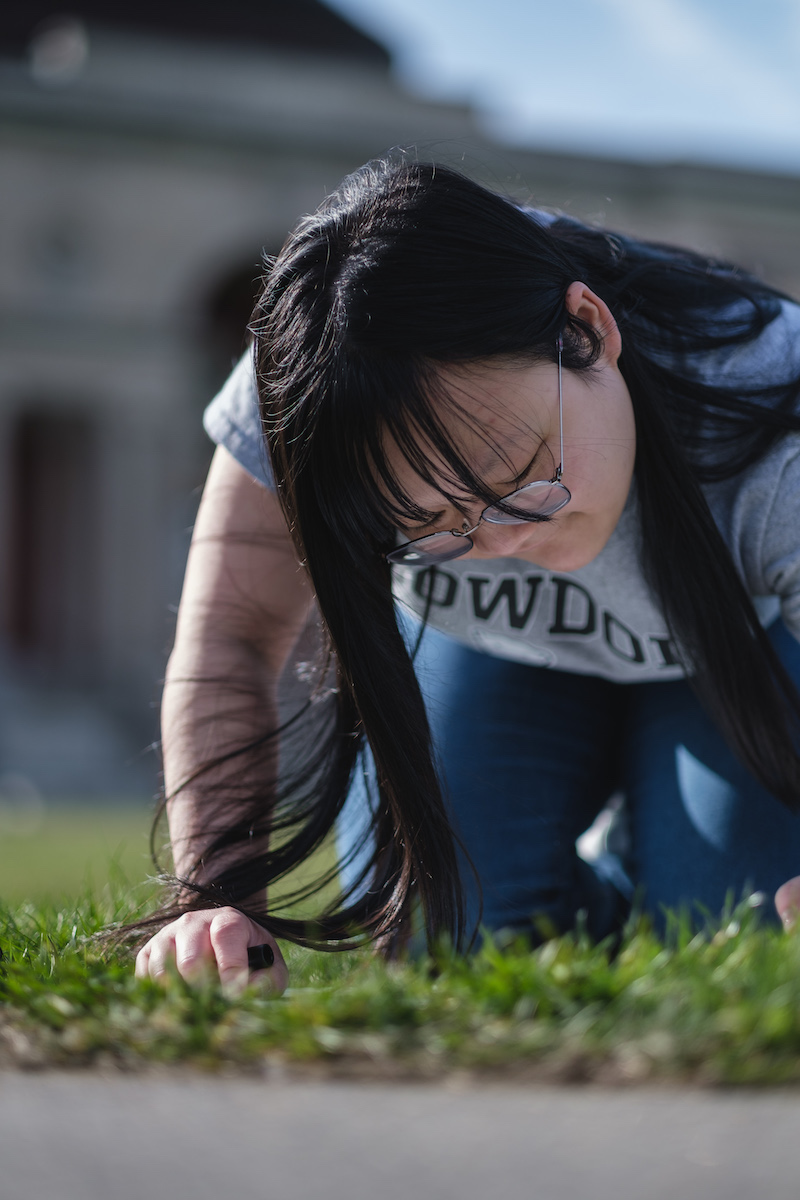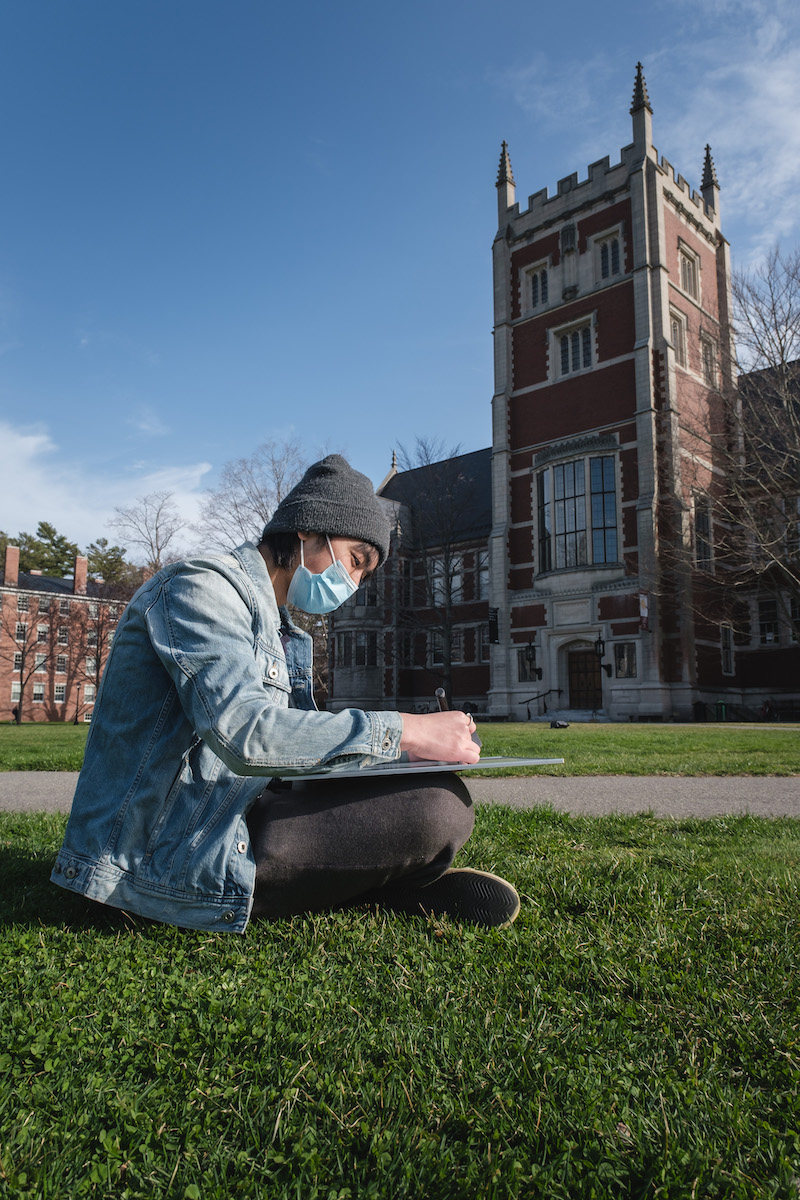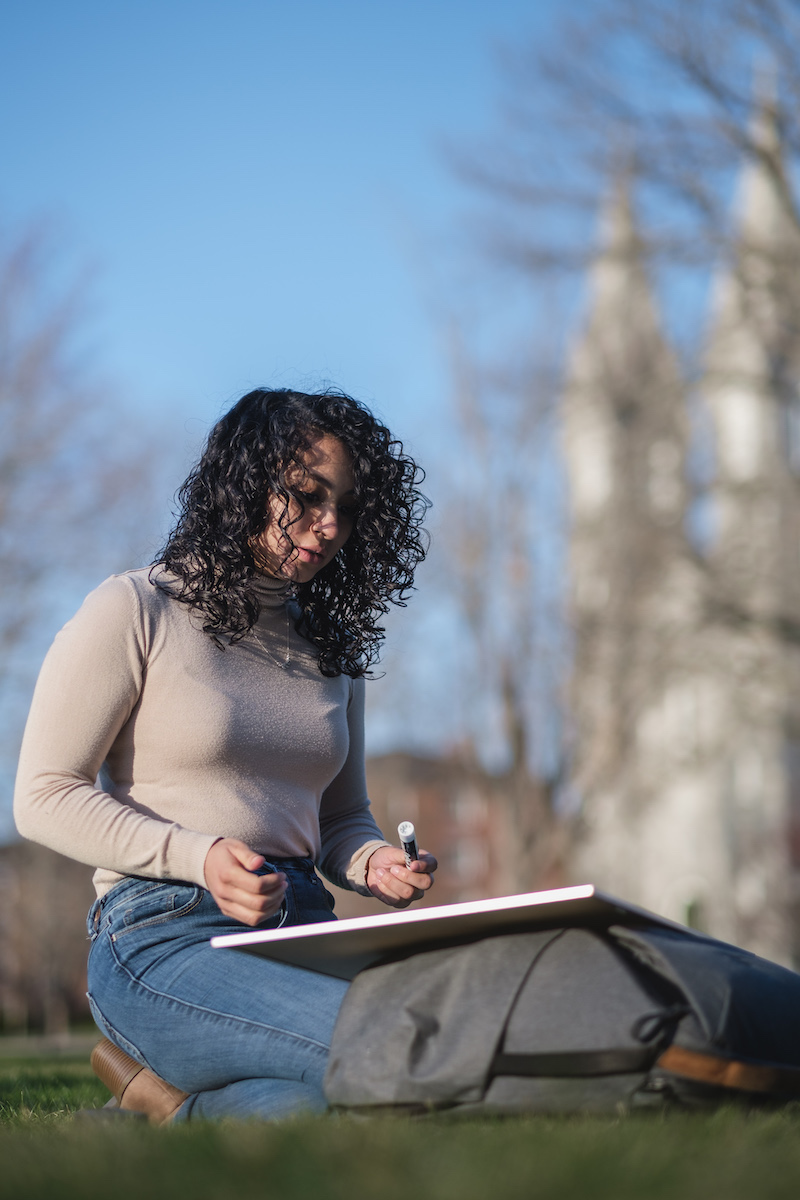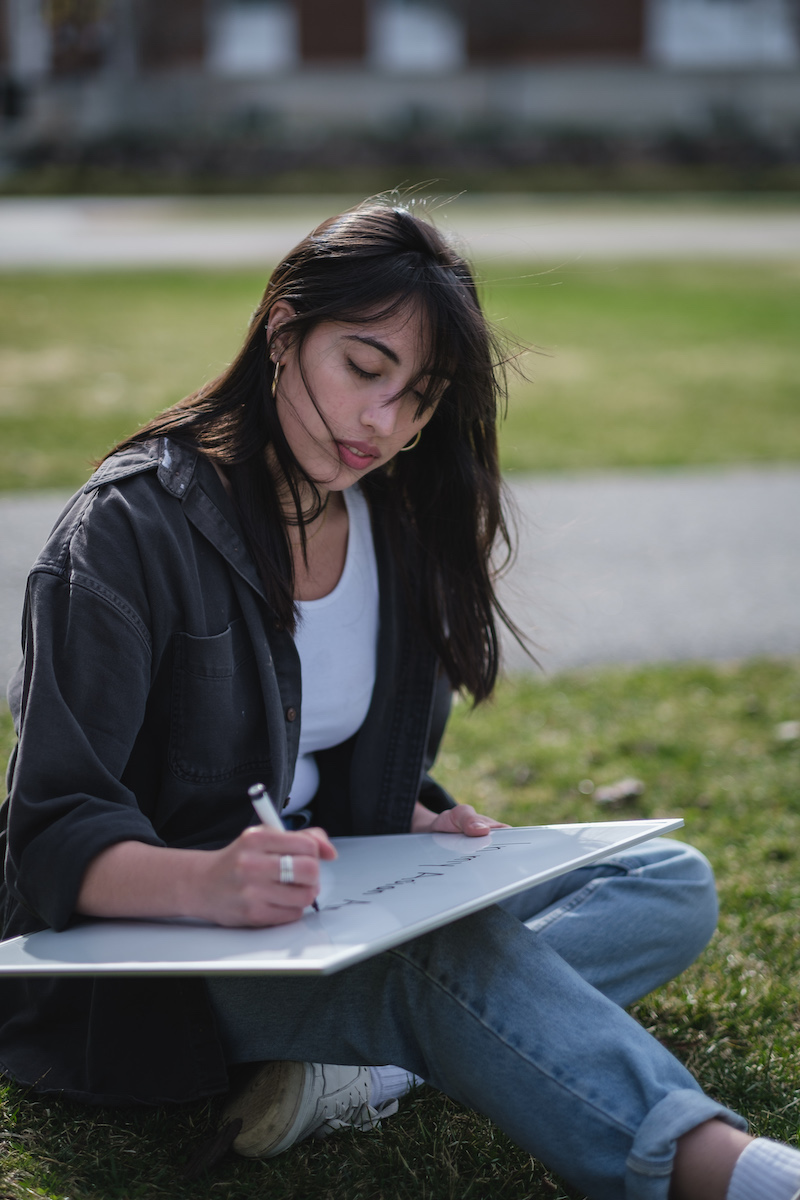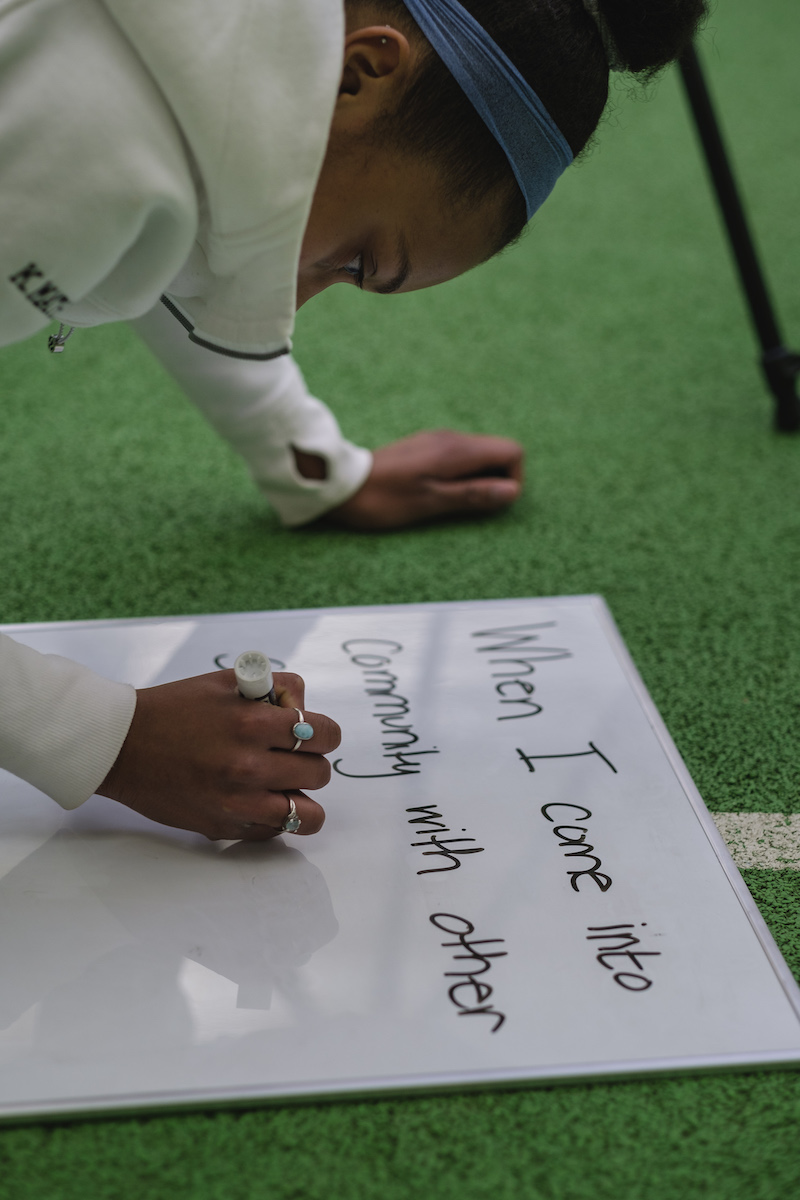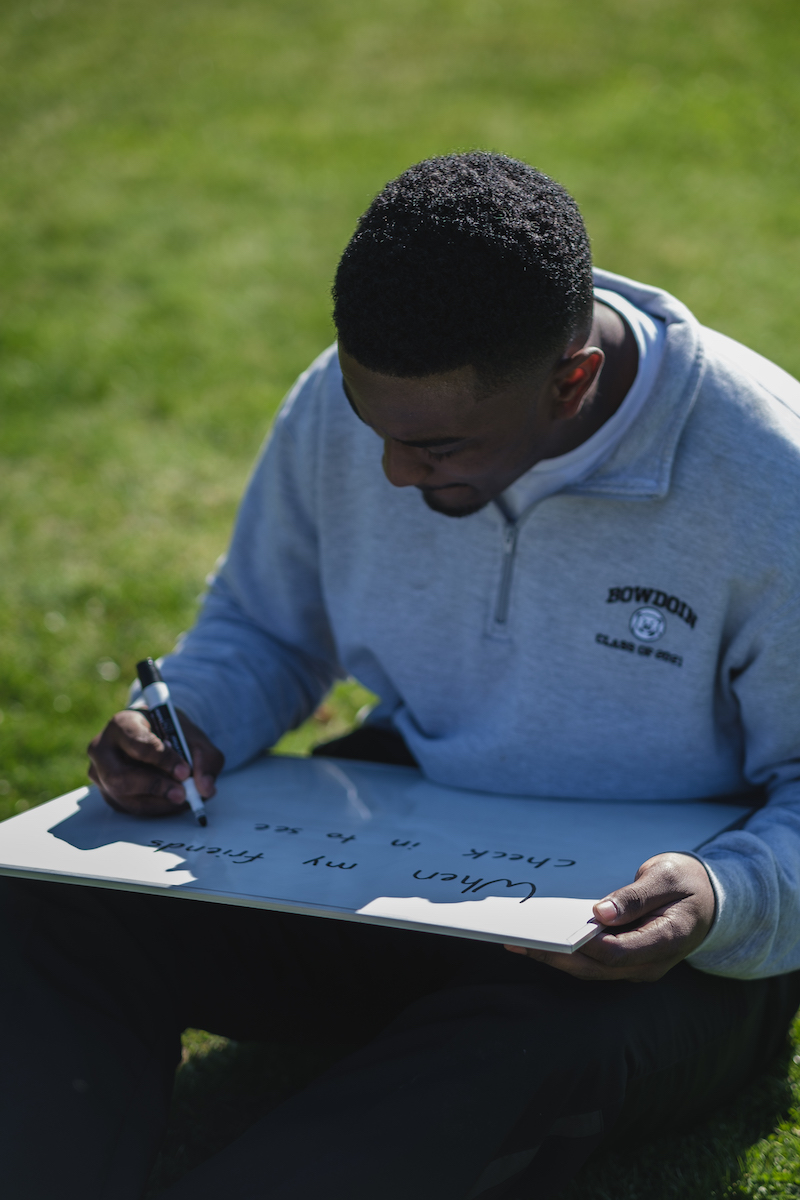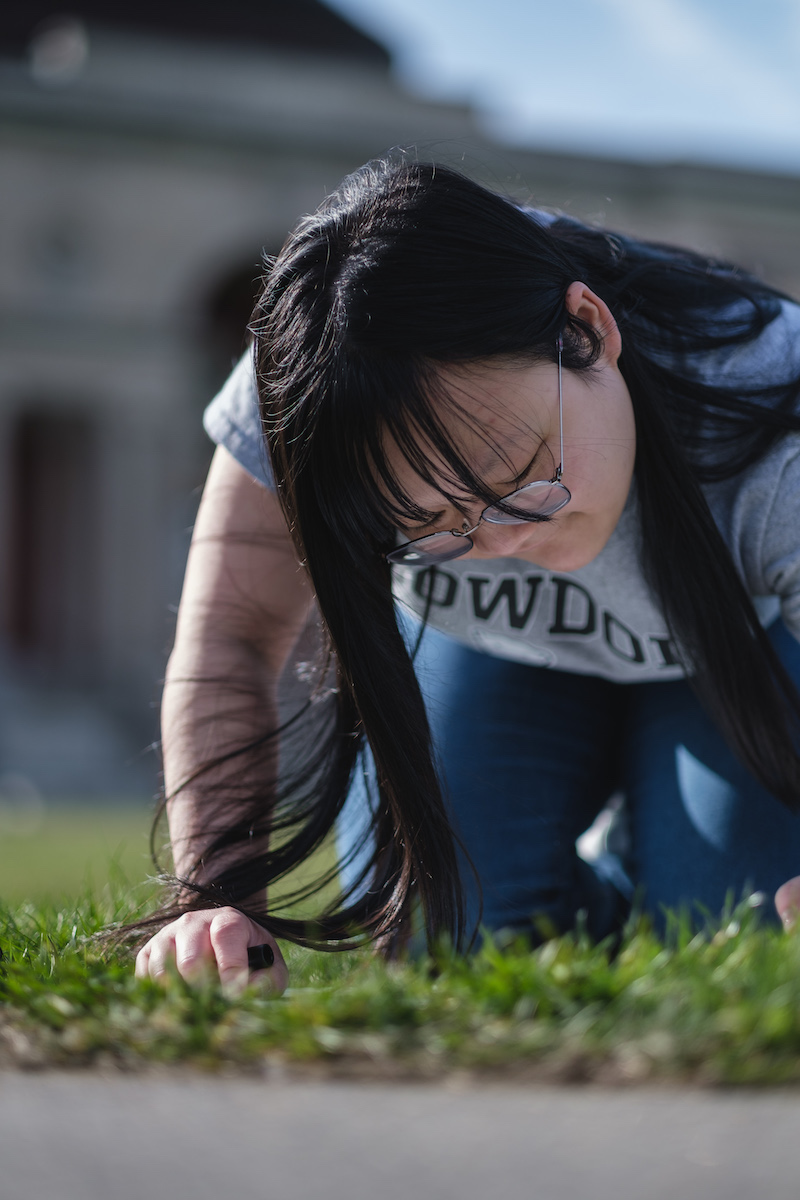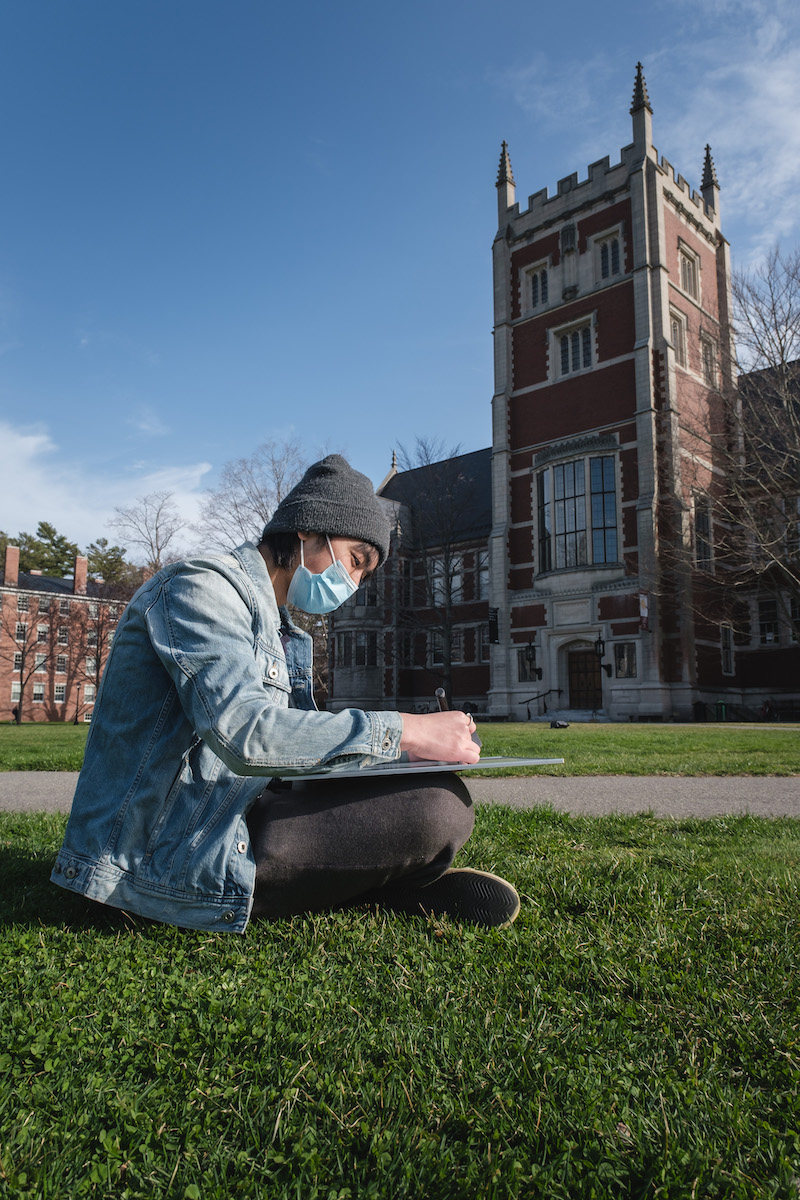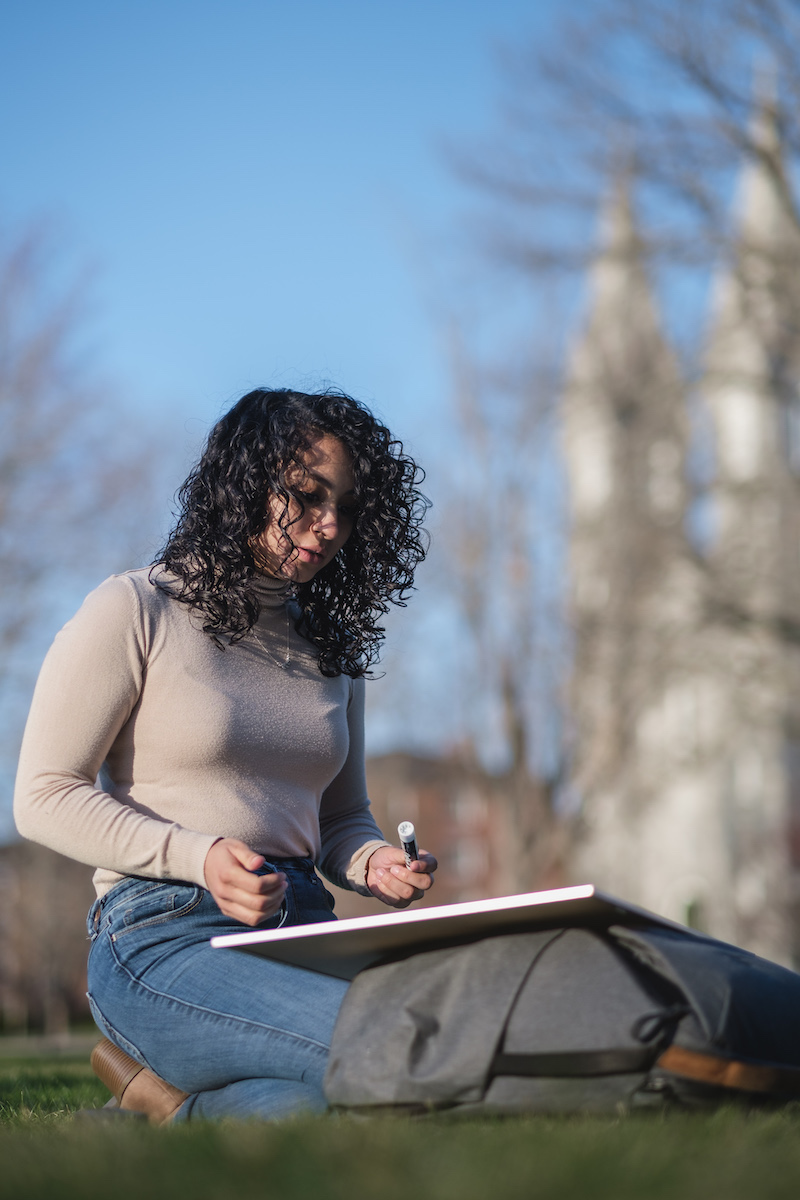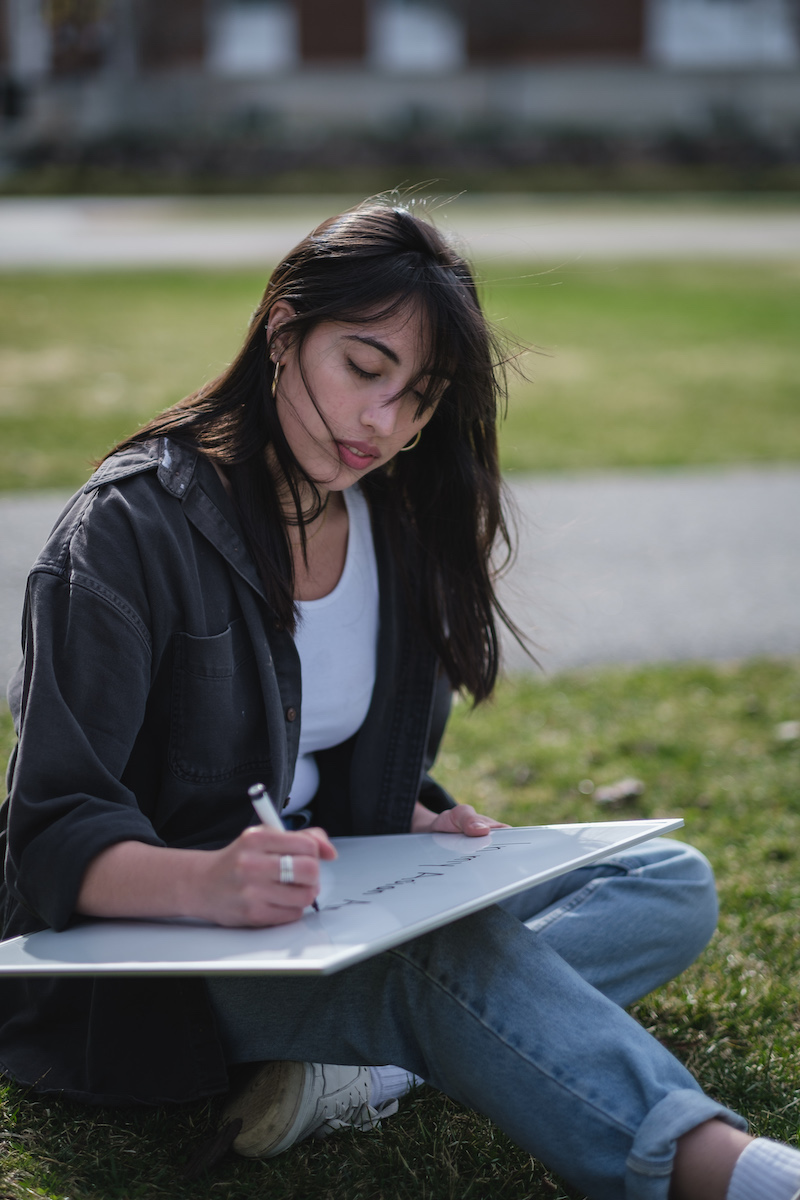 Xing was also motivated to convey useful information to those who want to support students of color. As a member of the track team, he participated in diversity and inclusion workshops in the past year and was struck by statements from a few of his teammates who said some of the expressions of support they've received, or observed in general for Black Lives Matter, have felt superficial.

"I thought, wow, if students can say, 'This is the most supportive thing that people can do for me,' maybe others can follow those instructions," Xing said. "These come from the affinity groups; they are genuine."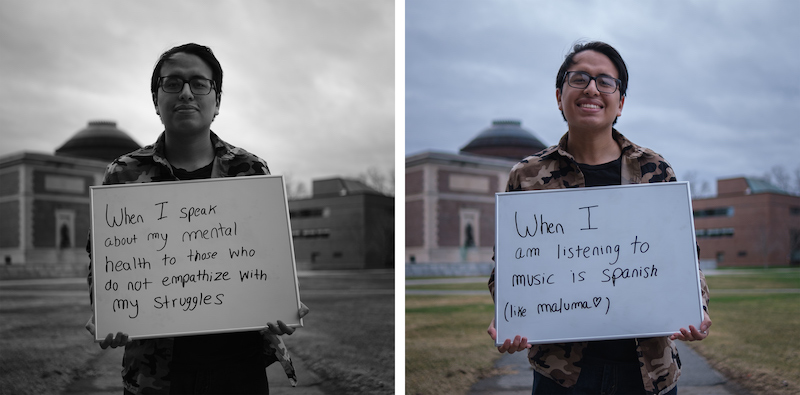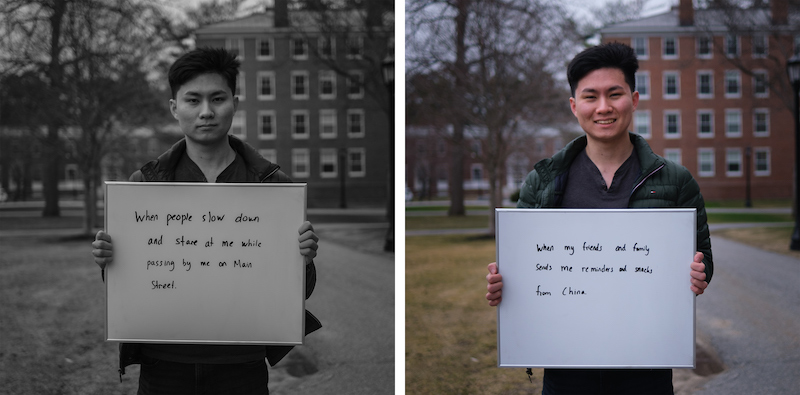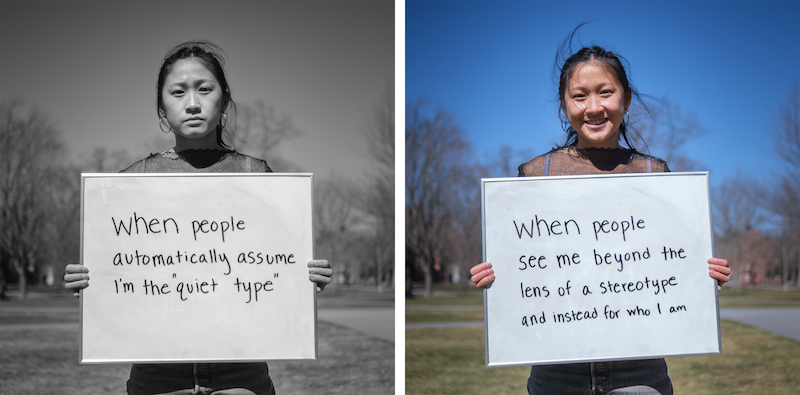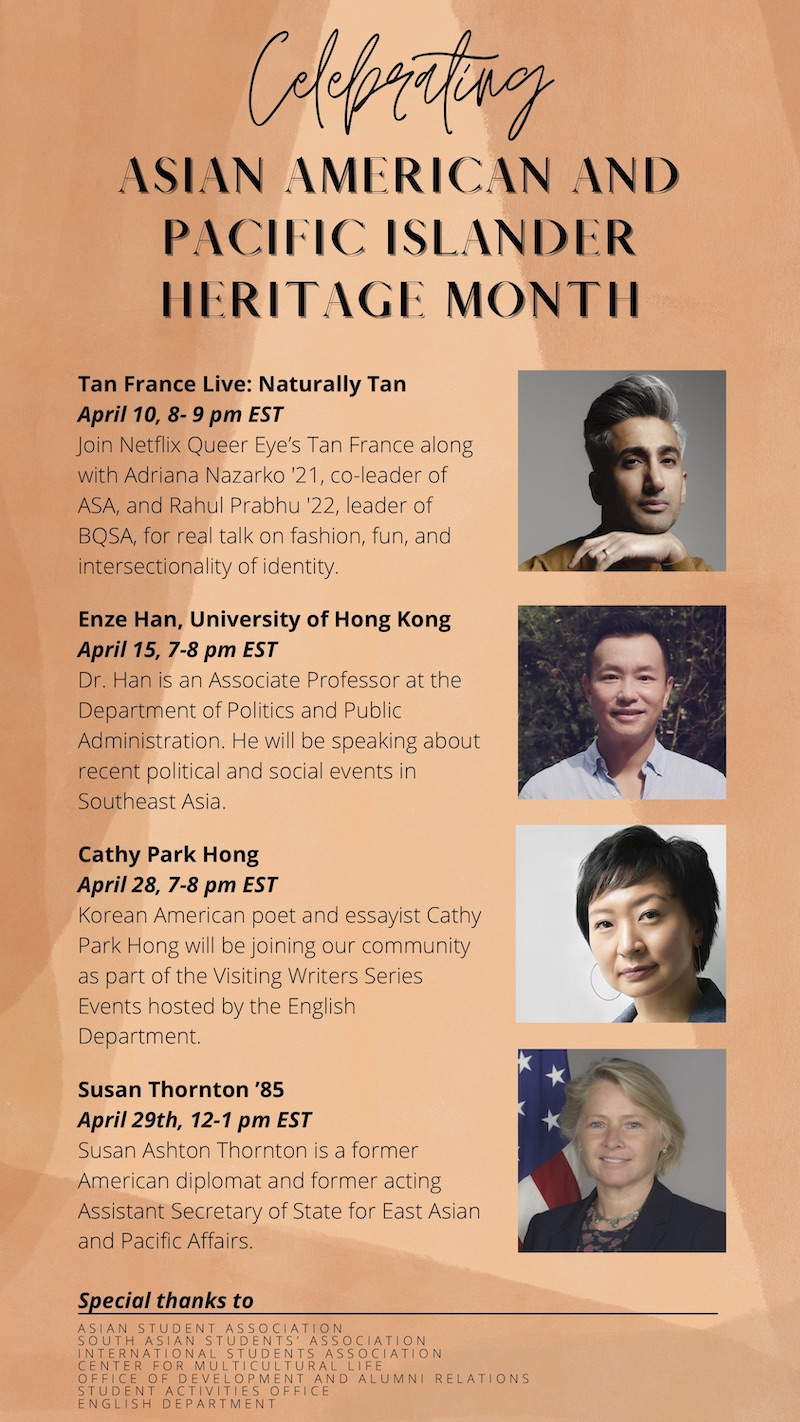 Cheng Xing's Affinity Photo Shoot was part of this year's Asian Heritage Month, which also included talks by a fashion designer and television star, a diplomat, a political scientist, and an author. Students also organized a career panel with alumni and are holding a final celebration April 30.
Tan France, one of the lifestyle experts on the hit show Queer Eye, Zoomed with students earlier in the month, answering questions about being a gay Muslim man in the fashion and TV worlds. And he dispensed some critical fashion advice.
 Enze Han, a polical scientist from the University of Hong Kong, spoke via Zoom about the history behind the recent military coup in Myanmar, China's lack of aggressive response to it, and the prospects for Myanmar going forward.
Cathy Park Hong, a Korean American poet and essayist, will speak via Zoom on April 28, 7:00 p.m.–8:00 p.m.
Diplomat Susan Thornton 

'85, P'22 

will give a talk titled "A Better US Approach to China," on April 29, 12:00 p.m.–1:00 p.m.