Published March 05, 2021 by Rebecca Goldfine
Herstory Month Features Art, Theater, Self-Love, and Social Justice
Bowdoin is honoring Herstory Month this March with theater, storytelling, art, and a keynote speaker who promotes self-love and body empowerment as a means of achieving social justice.
This year's keynote speaker will be Zooming in live from New Zealand on Friday, March 12, at 7:00 p.m. Sonya Renee Taylor is a poet, activist, and author of The Body is Not an Apology, in which she puts forth the idea that practicing self-acceptance and body positivity can propel social justice and global transformation. 
The Sexuality, Women, and Gender Center (SWAG) sent out forty copies of the book this winter to interested students and has led several discussions since then to discuss the work.
Associate Director of SWAG Rachel Reinke said Taylor's book prompts conversation about how women can resist the persistent messages that if they physically differ from "the norm"—i.e., if they're not thin, white, and well-proportioned—their body is flawed.
"SWAG is really excited to invite a speaker who identifies as a queer, Black, and disabled woman," Reinke said. "She represents someone we don't often get to hear from." Taylor also freely describes herself as "fat," to reclaim the word and purge it of its negative stereotypes.
Taylor's message—that self-care, including taking breaks, is necessary to tend to and help one's community and the wider world—is a particularly good one for Bowdoin students to hear, Reinke said, as they can put a lot of pressure on themselves to never stop doing and achieving.
SWAG is inviting thirty students to watch Taylor's talk live in Kresge on March 12. At the event, SWAG student workers will hand out "goodie bags," with tea, face masks, and other healthful, "nourishing" items, Reinke said.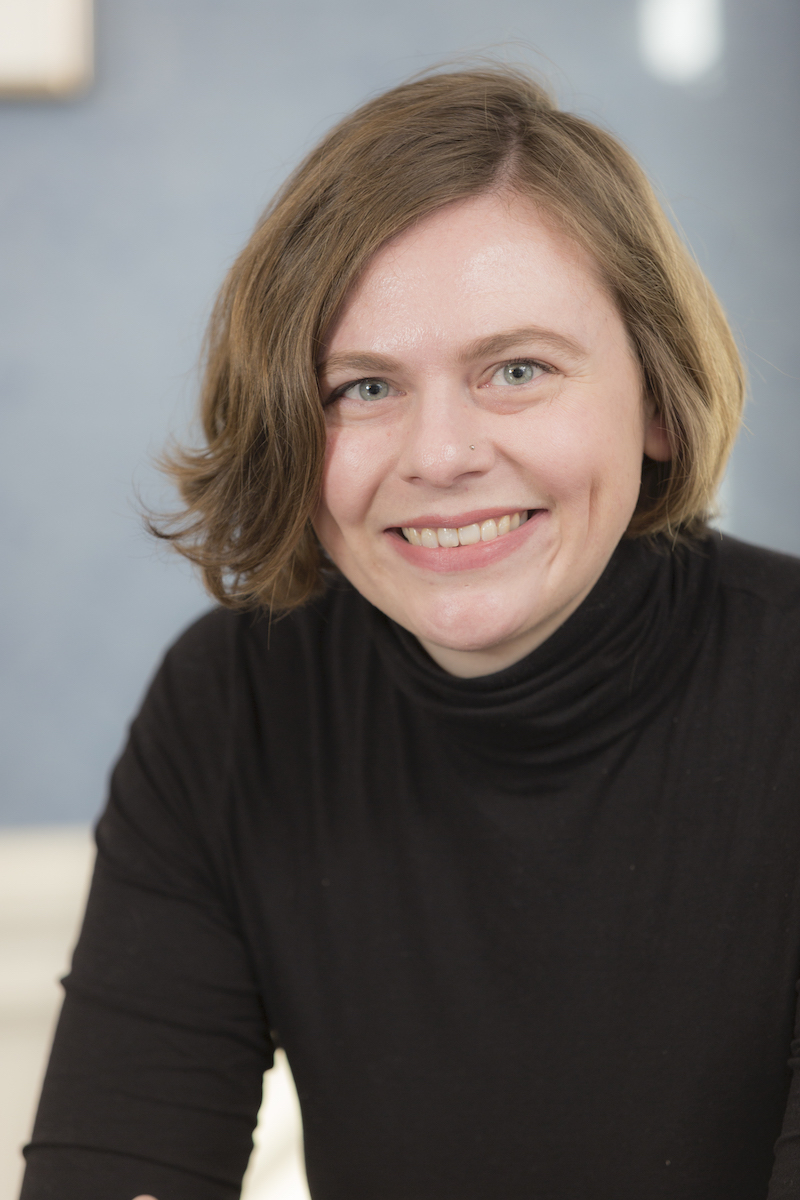 Vanessa Apira '21 and Kyra Green, assistant dean of admissions and interim director of the Center for Multicultural Life, will be moderating the event. 
Also part of Herstory Month is the annual performance of RISE: Untold Stories of Bowdoin Women (available to those with a Bowdoin login). The student group fEMPOWER has organized three showings, on Friday and Saturday, March 5 and 6, at 7:00 p.m. EST, and on Sunday, March 7, at 9:00 a.m. EST. 
Behind the scenes will be advocates from Through These Doors and Sexual Assault Response Services of Southern Maine HelpRoom, as well as Bowdoin staff in gender violence prevention and education, counseling services, SWAG, and the Rachel Lord Center for Religious and Spiritual Life. These support staff will be available to talk one-on-one with audience members during the RISE screening and for one hour afterward. 
While there will be celebratory, funny, and lighthearted moments in RISE, the play features stories of sexual violence and abuse, too. "Because they're stories from the community we're currently in, it can be impactful to hear from women who have had traumatic and abusive stories," Reinke said.
Earlier in the semester, RISE's five directors—Adedunmola Adewale '22, Usira Ali '22, Brianna Canning '21, Julia Jennings '23, and Katie Reid '23—auditioned a cast remotely for this year's online production. The actors then filmed themselves narrating real stories submitted by students. The directors edited the shorts into the final two-hour performance.
Finally, Reinke said she's pleased that Herstory Month overlaps with Black History Month this year, as both programs are supporting and promoting an art event sponsored by the Office of Alumni Relations. 
Bowdoin Museum of Art Curatorial Assistant Elizabeth Humphrey '14 will speak Friday, March 5, at 3 p.m. about the Museum's upcoming show There Is a Woman in Every Color: Black Women in Art. The exhibition brings together more than fifty works of art to challenge histories of marginalization and highlight Black women in American art history.
"I'm particularly excited about the overlap of Black History Month and Herstory Month," Reinke said, "as we're able to highlight Black women's stories—those that are so often left out of the conversation—and bring a more intersectional perspective to women's experiences overall."