Dates:
Location:
Halford Gallery, Bernard and Barbro Osher Gallery
"There Is a Woman in Every Color" examines the representation of Black women over the past two centuries.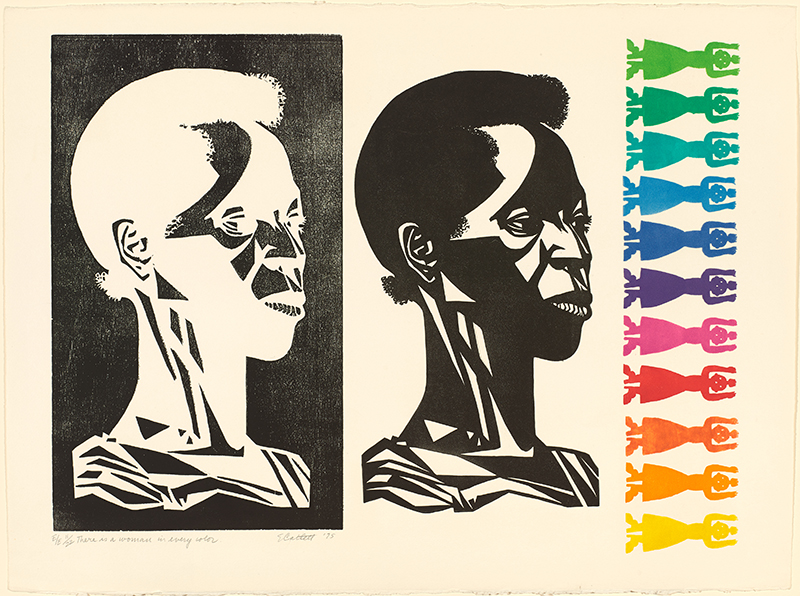 This online supplement for There is a Woman in Every Color: Black Women in Art is intended as a companion to the exhibition in the galleries at the Bowdoin College Museum of Art. Developed by the curator of the exhibition, Elizabeth S. Humphrey '14, you will find additional educational materials to further engage with works presented in the exhibition.
This exhibition travels to the following institutions:
Tweed Museum of Art at the University of Minnesota-Duluth, Duluth, Minnesota: August 30 through December 18, 2022
El Paso Museum of Art, El Paso, Texas: February 3 through May 14, 2023
Mulvane Art Museum at Washburn University, Topeka, Kansas: July 13 through October 15, 2023
Selected Works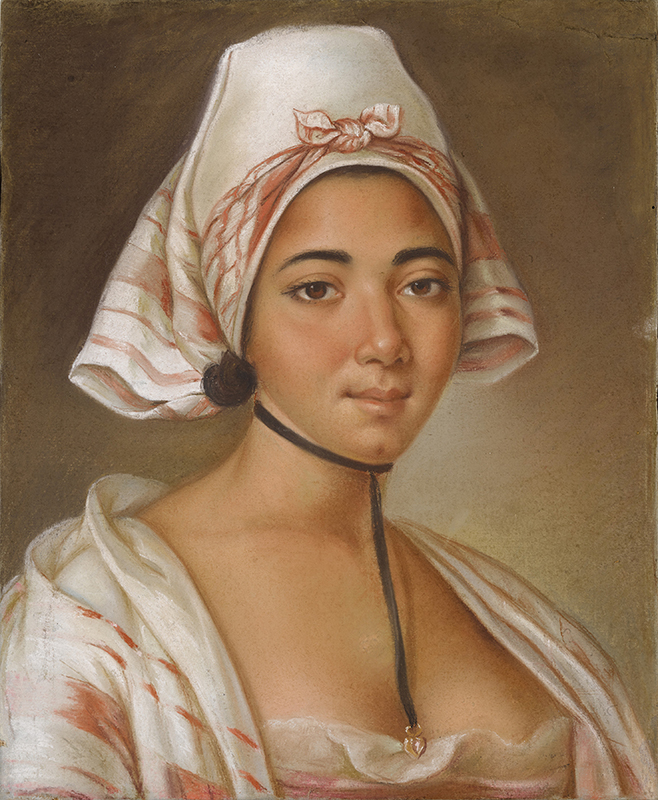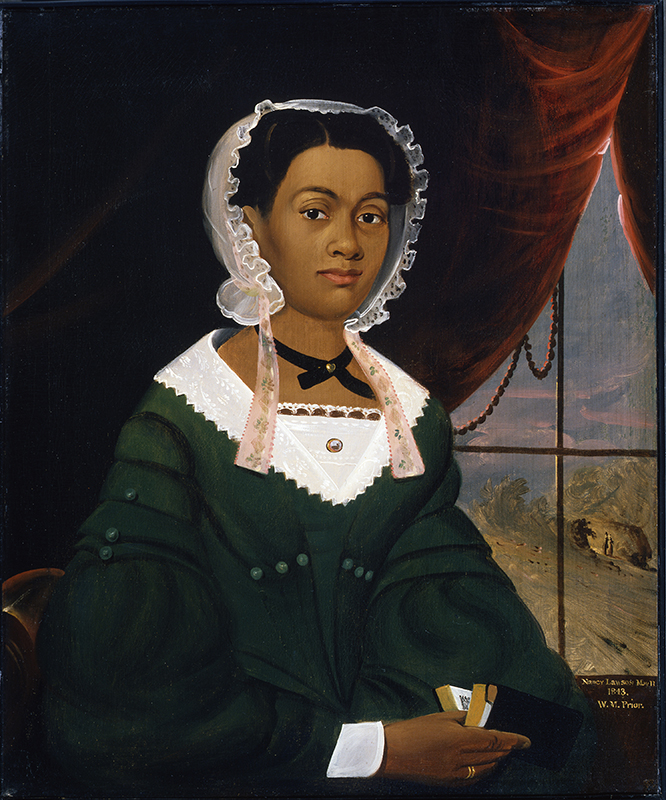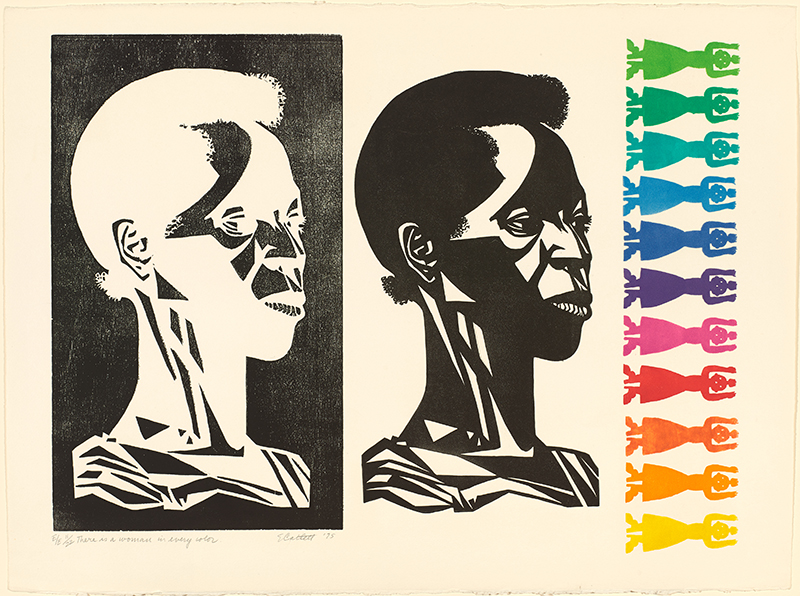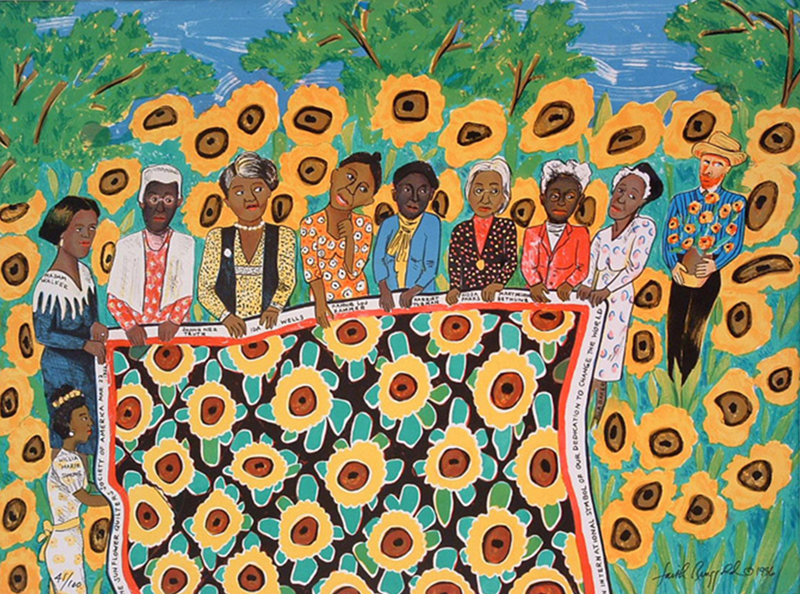 About
There Is a Woman in Every Color examines the representation of Black women over the past two centuries. The exhibition brings together more than sixty works of art, objects, and artist books to challenge histories of marginalization and to make visible the presence of women of color in American art history. It pairs historical and contemporary works to offer nuanced and multifaceted perspectives on the experiences of Black women in the United States. Inspired by works in the BCMA's permanent collection, the exhibition also provides an opportunity to place art by Black women in conversation with one another, showcasing their exploration of personhood, issues of identity, and resistance to certain modes or representation or classification. Selected artists include Edmonia Lewis, Elizabeth Catlett, Alma Thomas, Carrie Mae Weems, Betye Saar, Faith Ringgold, Kara Walker, Mickalene Thomas, Ja'Tovia Gary, LaToya Ruby Frazier, and Nyeema Morgan.
Lectures