Published December 22, 2020 by Rebecca Goldfine
Bill De La Rosa '16 Named One of Arizona's '40 Under 40'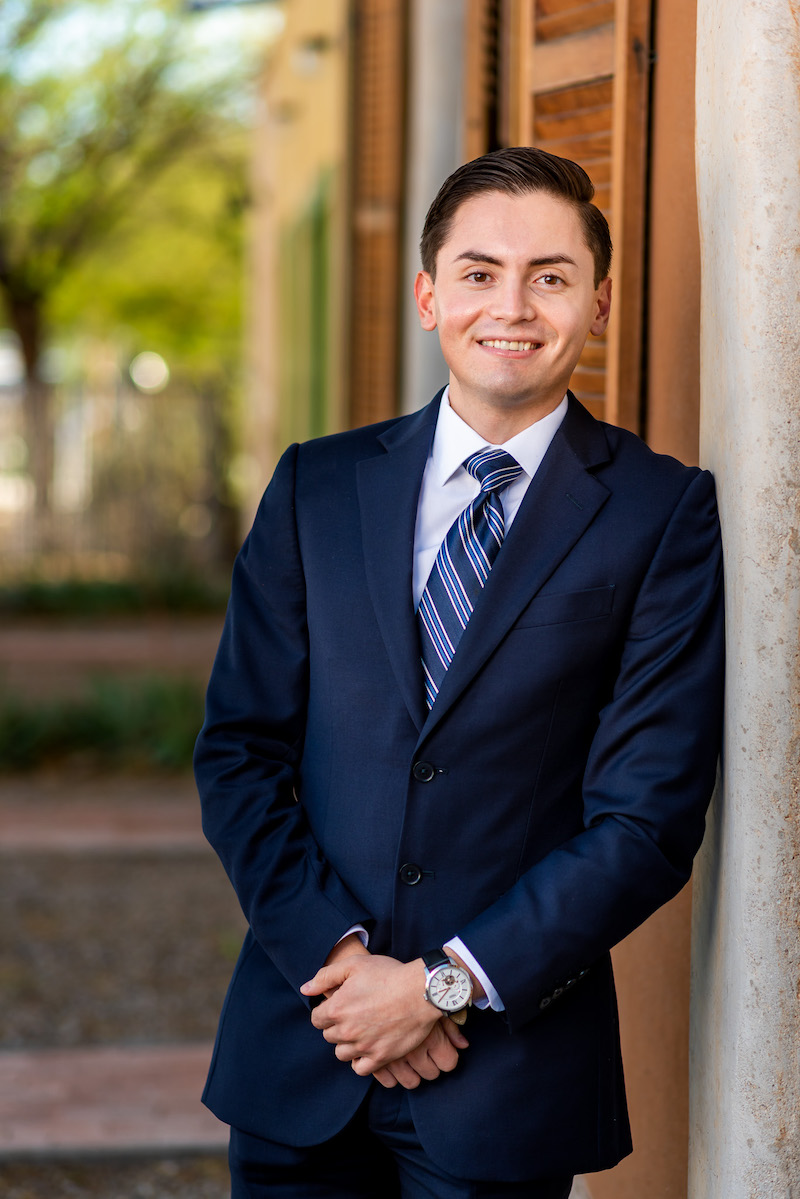 The award celebration, which was streamed live, was sponsored by the Tucson Hispanic Chamber of Commerce and the Arizona Daily Star. 
De La Rosa is studying for his PhD at the University of Oxford in Oxford, Oxfordshire, England, as a Clarendon scholar, and plans to obtain a law degree from Yale University. In his remarks at the event he said, "As the son of two Mexican immigrants who sacrificed everything so I could pursue my dreams and be where I am today, my message to the community is to never lose hope, to always fight for what you believe in, and to never forget where you came from and the people who helped you along the way."
Additionally, De La Rosa is a visiting scholar at the University of Arizona's Binational Migration Institute, where he researches the criminalization of immigrants. Last year, he worked in the Pima County Administrator's Office on criminal justice initiatives, including policing reform and drug sentencing alternatives. Outside of work, De La Rosa is an editor for Border Criminologies and a member of President-elect Joe Biden's Innovation Policy Committee. 
One of this year's judges for the '40 Under 40' competition, Joe Kroeger, a managing partner in a Tucson law office, said in his introductory remarks that being nominated for this prize is a "collective recognition of influencers and difference-makers in our community."
"You have each impacted this community with the amazing work you've done to date," Kroeger said. "I hope each of you will take this award not only as validation for your past efforts but as a moral imperative to go forward and continue to do the good and impactful things you're doing in this community for years to come."