Bill De La Rosa '16 Prepares to Return to Oxford with a Clarendon Scholarship
By Rebecca Goldfine
Bill De La Rosa '16 is the first Bowdoin alumnus to receive a Clarendon Fund Scholarship to study for a PhD at the University of Oxford.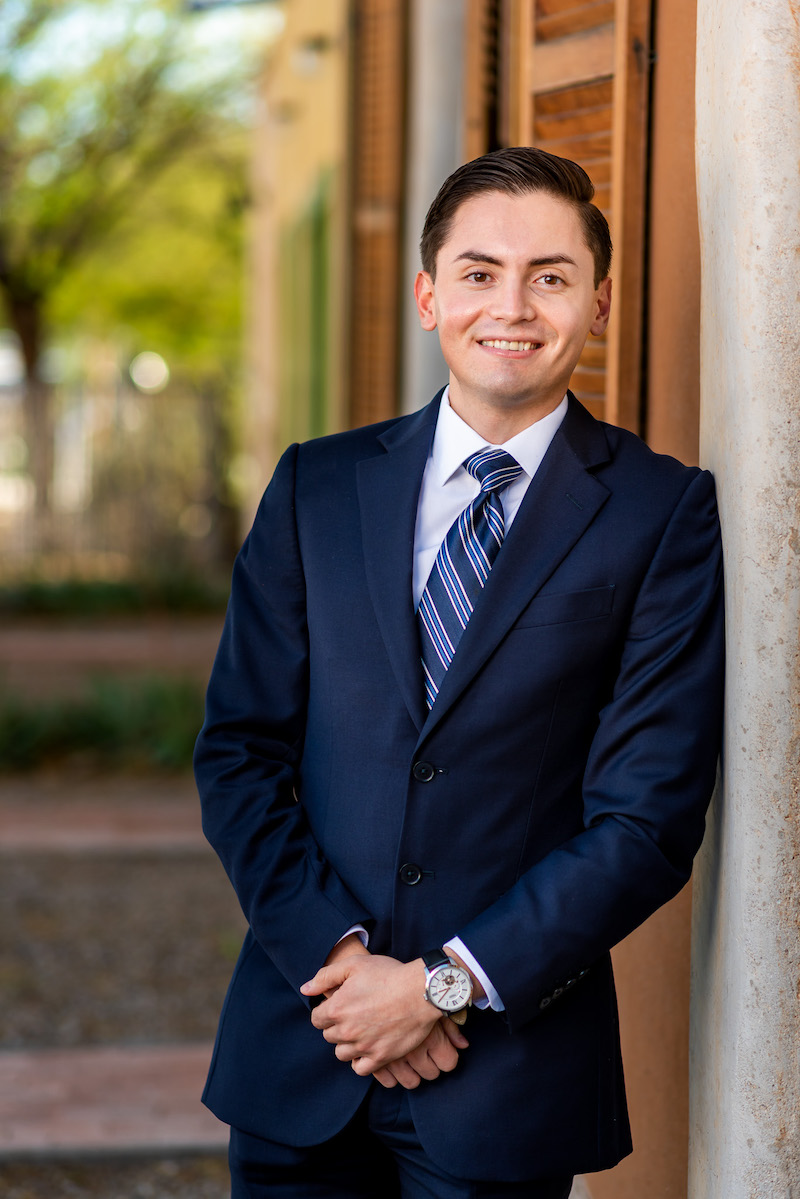 He will return to Oxford in September, where he has already earned two master's degrees, one in migration studies and the other in criminology and criminal studies. Both were supported by a Marshall Scholarship.
The Clarendon Fund Scholarship, which covers fees in full and provides a grant of more than £15,000 for living expenses, is one of Oxford's most prestigious. It is given to "academically outstanding graduate students" from around the world.
De La Rosa, who plans to attend Yale University Law School after earning his PhD, will study criminology or, more specifically, "border criminology or crimmigration," which is the convergence of criminal law and immigration law.
"Specifically, I will be illuminating the punitive experiences of undocumented migrants who are criminally prosecuted and deported to comprehend how the state's legal authority unfolds on the ground," he said. 
While he will be based in England for the next two to three years, he also plans to spend a lot of time conducting fieldwork in Arizona and along the US-Mexico border, documenting people's stories. 
De La Rosa grew up in Arizona with his three siblings, the children of Mexican immigrants. His mother was forcibly separated for a decade from her family by US immigration officials—and their painful ordeal has been reported on by national media, as well as adapted into a play and movie.
At Bowdoin, De La Rosa was a star student and the recipient of numerous awards and honors, including a Harry S. Truman Scholarship. He majored in sociology and Latin American studies.
Published April 10, 2020