Published October 05, 2020 by Rebecca Goldfine
A Mission to Reimagine Policing Brings Together Bowdoin Grads
This summer, Dominique Johnson '11 offered nine paid internships to Bowdoin students and recent graduates at her organization, the Center for Policing Equity. At least two have since been hired full-time.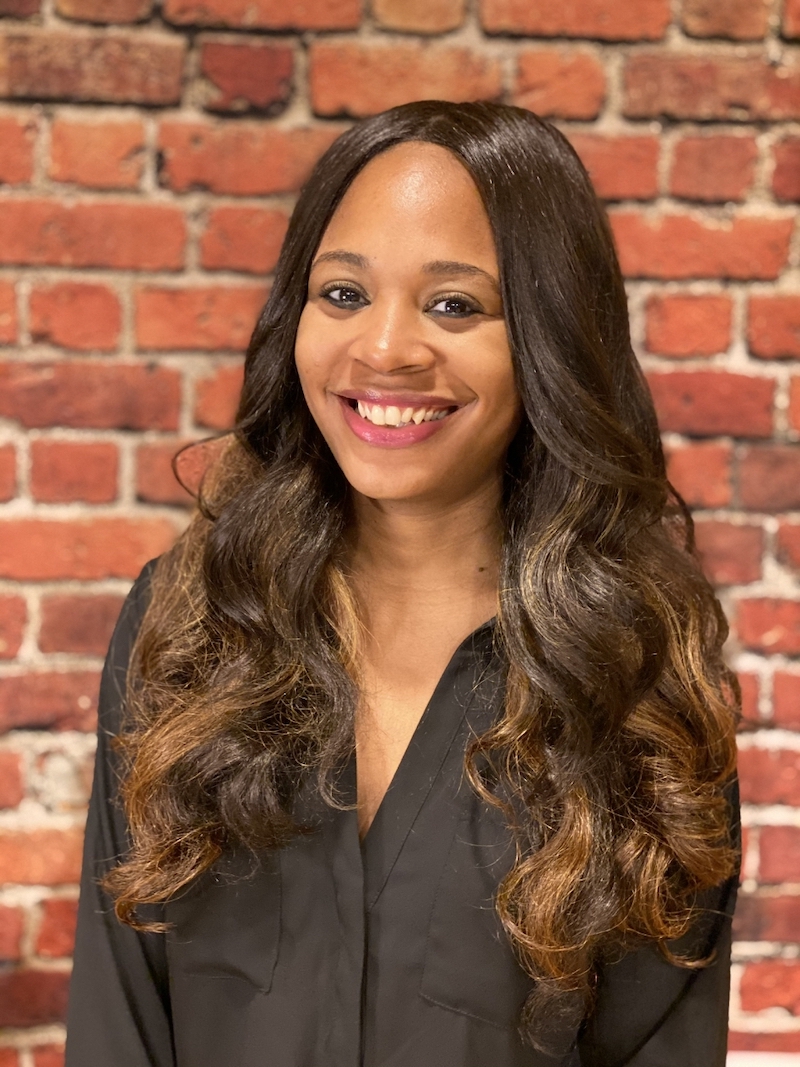 The nonprofit Center for Policing Equity (CPE) is a research and advocacy organization with offices in Los Angeles, Salt Lake City, New York City, Denver, and DC. Its staff of research scientists, scholars, former police officers, and community and policy advocates produces analyses to identify and measure racial bias in policing, shed light on police behavior, and answer questions for police and communities on how to improve public safety.
Since its founding a decade ago, it has expanded its mission. Today CPE still works with police departments, but also with civic and community groups, schools, and corporations—any entity that wants to take action to "understand racial impacts and reimagine public safety," Johnson said.
Last year, Johnson took on a new role as senior director of community engagement at CPE to work with these groups.  As pressure grows across the country to end police violence and bias, demand for her organization's assistance in rooting out racism in communities across America has skyrocketed. 
"Everyone has been contacting us to figure out how to translate data into action," Johnson said. "If you are solving racism in policing, people say, 'Let's solve racism in education; let's solve racism in health care.'"
In the face of this mounting demand, Johnson realized she could use a team of motivated young people to help her. When she saw that Bowdoin's Career Exploration and Development (CXD) office was offering Employment Accelerator Grants this summer to give new graduates a boost in the pandemic economy, she dialed them up.
"I wanted to be able to give back. My goal was always to give back to Bowdoin," Johnson said.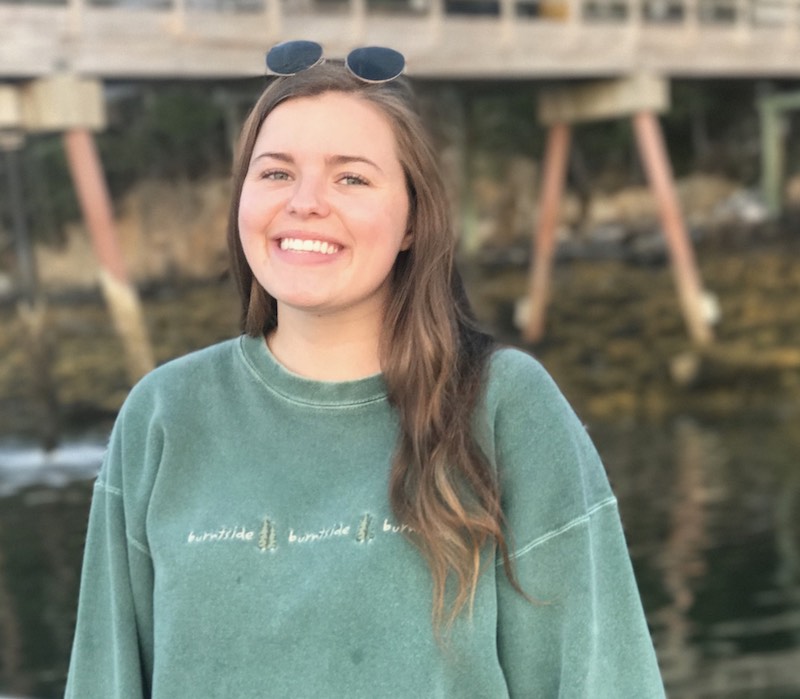 Two of the Bowdoin interns she hired received accelerator grants: Abigail Gurgiolo '20 and Ural Mishra '20. CPE funded the wages of the remaining seven: Beatrice Cabrera '20, Brandon Schuster '23, Cameron Withers '21, Jason Park '21, Jiadi Chang '20, Price Nyland '20, and Yaseen Ahmed '23.
From the start, Johnson promised the interns to try to offer them as many full-time opportunities as they became available.
She's on her way to achieving that objective. Nyland and Mishra were recently hired as full-time Community Engagement staff members on Johnson's team. All the other interns continue to work on an hourly basis (with the exception of Cabrera, who has accepted a job at the US Department of Justice).
Johnson said her summertime staff of sixteen interns—which included an additional seven interns from other schools besides Bowdoin—was instrumental in helping her department expand its reach.
Nyland said the opportunity has been "incredible," an outcome she did not expect last spring when she started her job search. At that point, prospects seemed "a bit grim," she said. "I wanted to do something meaningful and not just take any entry-level job that was not contributing to much." 
When Nyland saw Johnson's post for CPE interns on the CXD job website, she reached out. Johnson quickly responded, and Nyland was soon part of the team. (Everyone has been working and continues to work remotely through the pandemic.)
Johnson came to CPE after a career that has included working for the president of Kosovo to implement reparations for wartime victims of sexual violence, and for Everytown for Gun Safety as research outreach manager. There she was instrumental in developing youth voices and expanding connections in communities disproportionately impacted by gun violence. She majored in sociology and Spanish at Bowdoin, and has a master's degree in international relations from The New School. 
At CPE, she now is working on creating a permanent internship program, one that she hopes will be a pipeline for students from Bowdoin and other colleges to contribute to CPE and its mission of equity and justice. 
Nyland recommends the experience. "I can't imagine doing work that wasn't this way, that wasn't contributing to changing the current climate we're in," she said. "Knowing that I can bring something to the table, that I have worthy ideas, and be an integral member of a team that is working on stuff that matters is priceless."