Published September 10, 2020 by Bowdoin News
Slideshow: Harpswell Apartments Nearing Completion
Finishing touches are being added to the new Harpswell Apartments east of the Watson Arena, which will house 132 students in apartment-style accommodations.
Each apartment will feature all single bedrooms, a full kitchen, bathrooms, and living areas. The apartments will be in four, six, and eight bedroom configurations.
Each structure is three stories high and roughly 17,700 square feet surrounding a landscaped center courtyard area. The building envelopes have been designed to meet Passive House standards with thick ("super") insulation, triple-pane windows, and efficient air-exchange systems. This design will lead to a fifty percent reduction in their energy use as compared to traditional construction methods.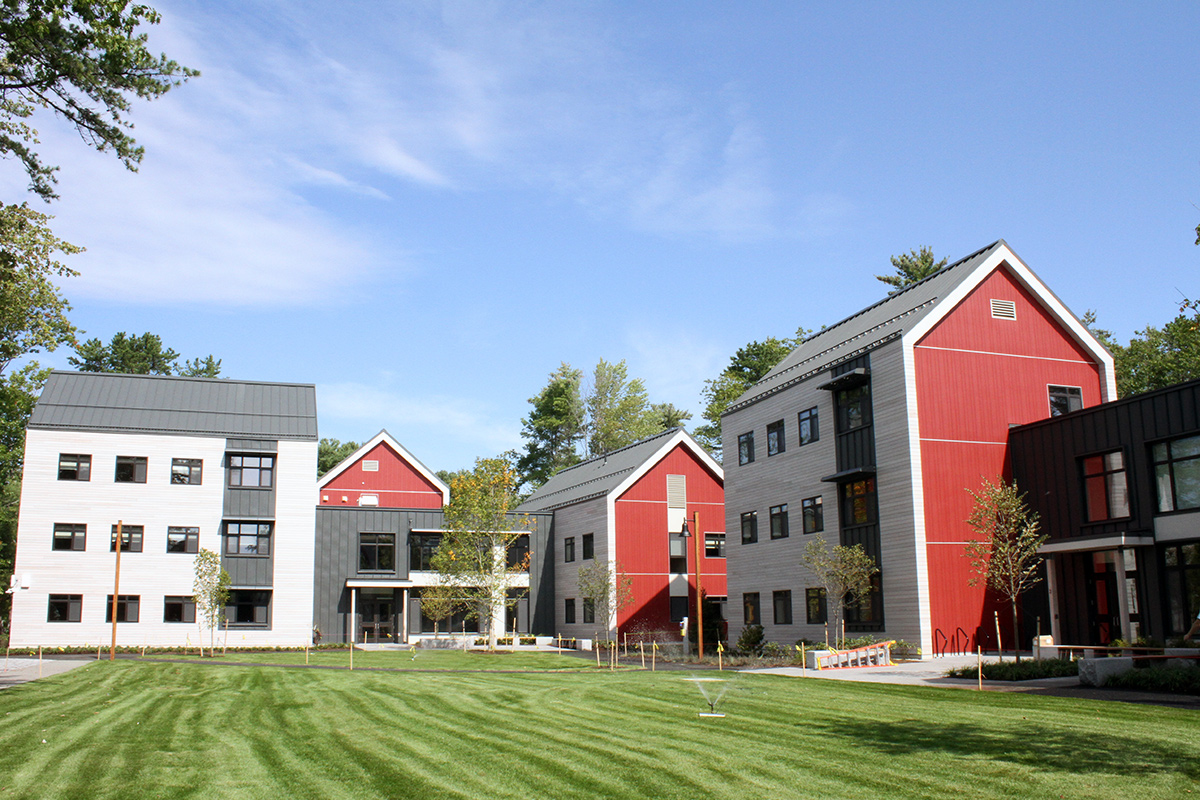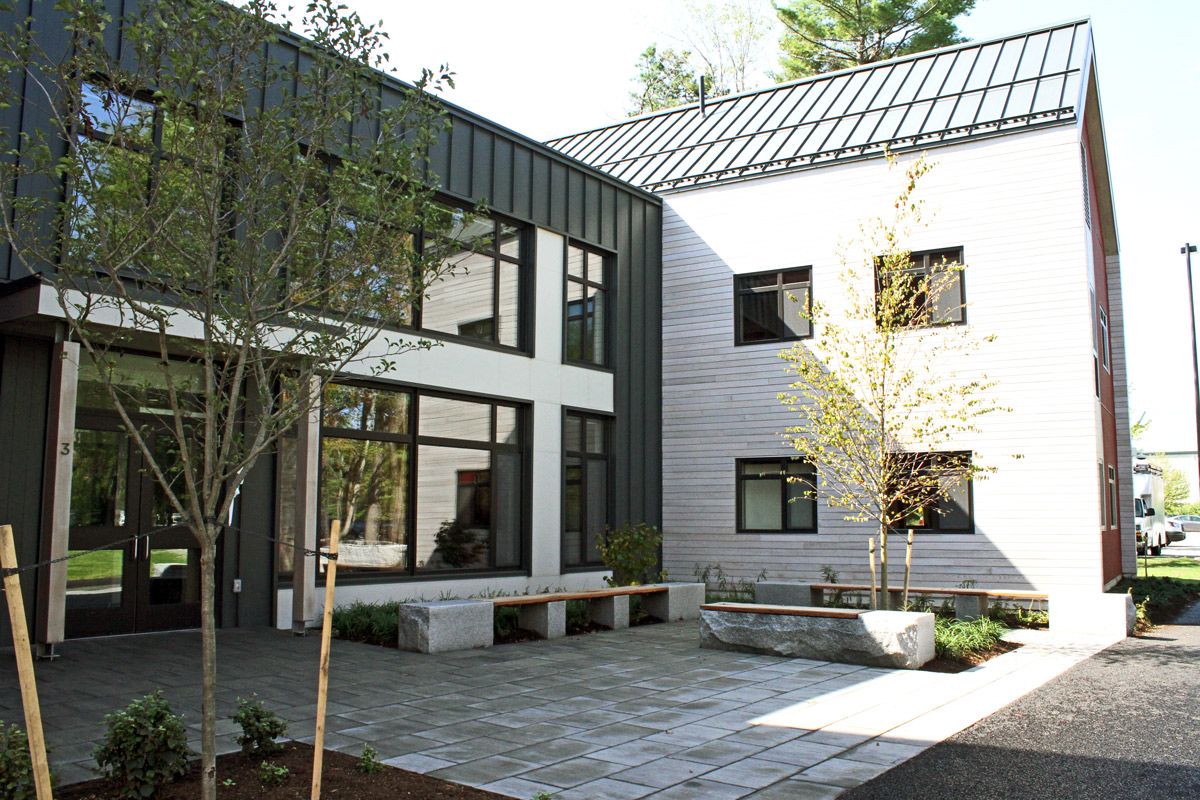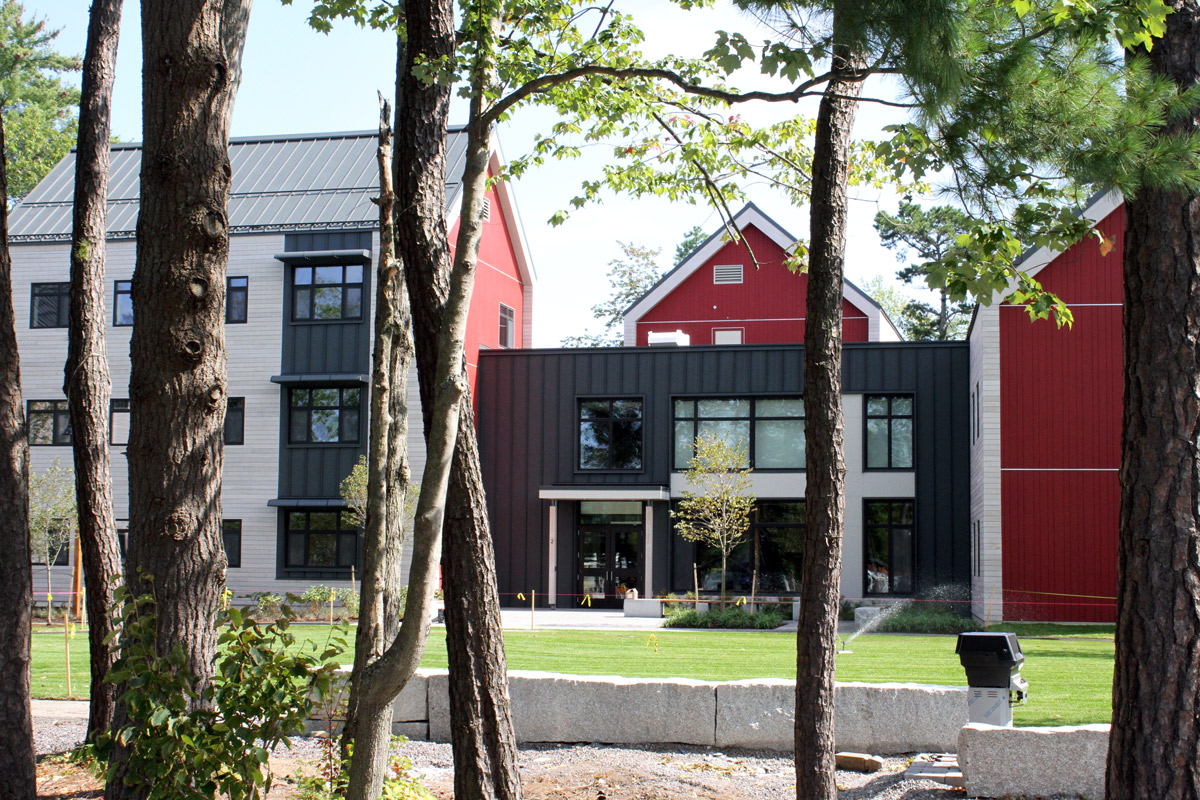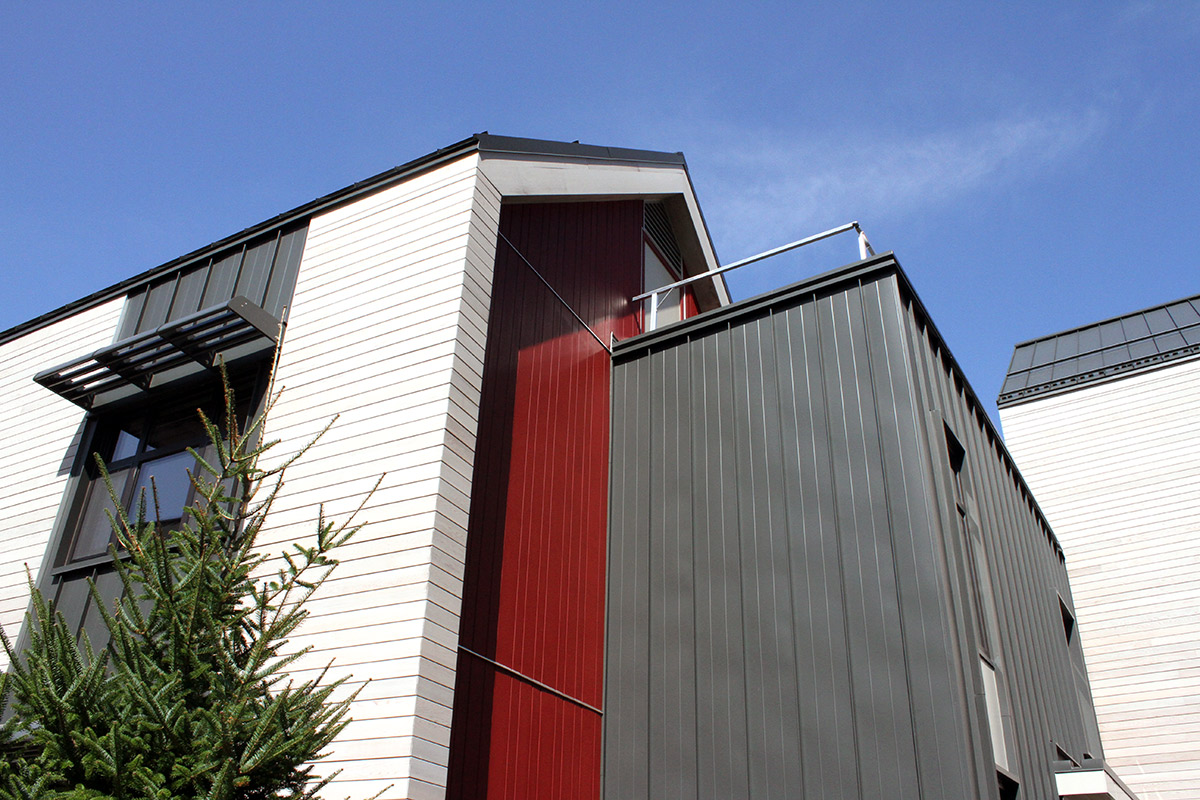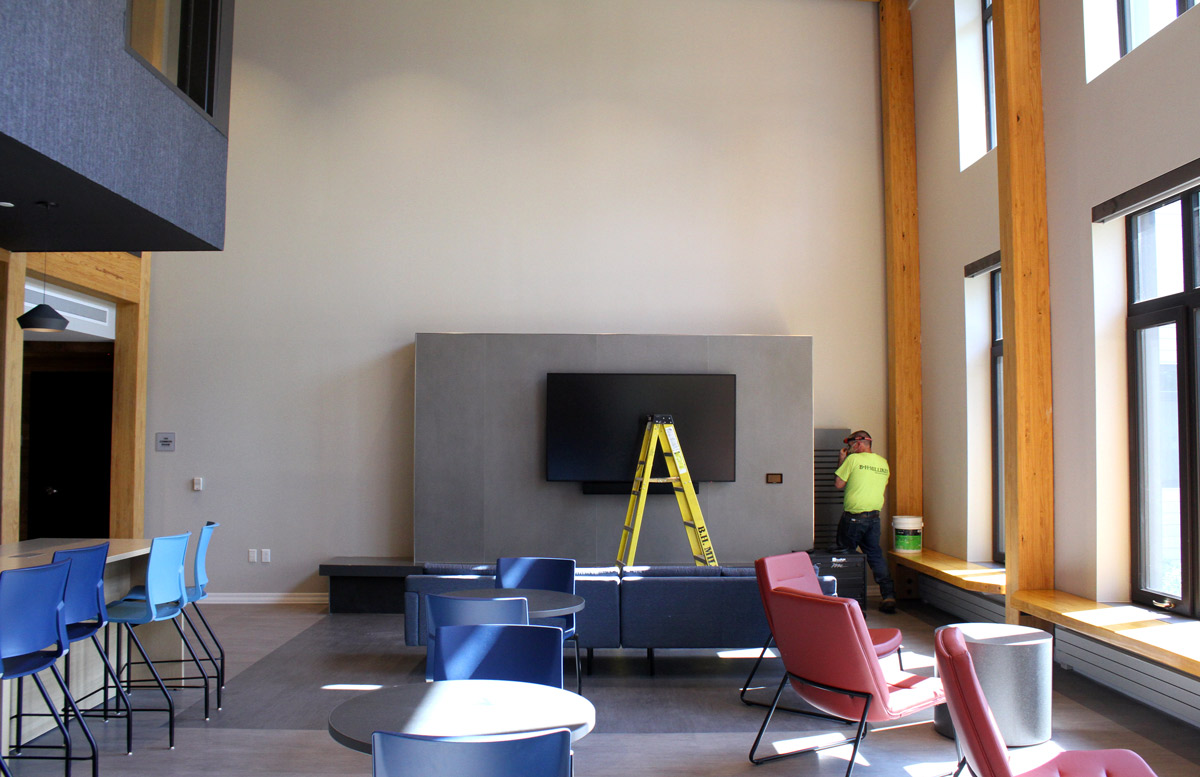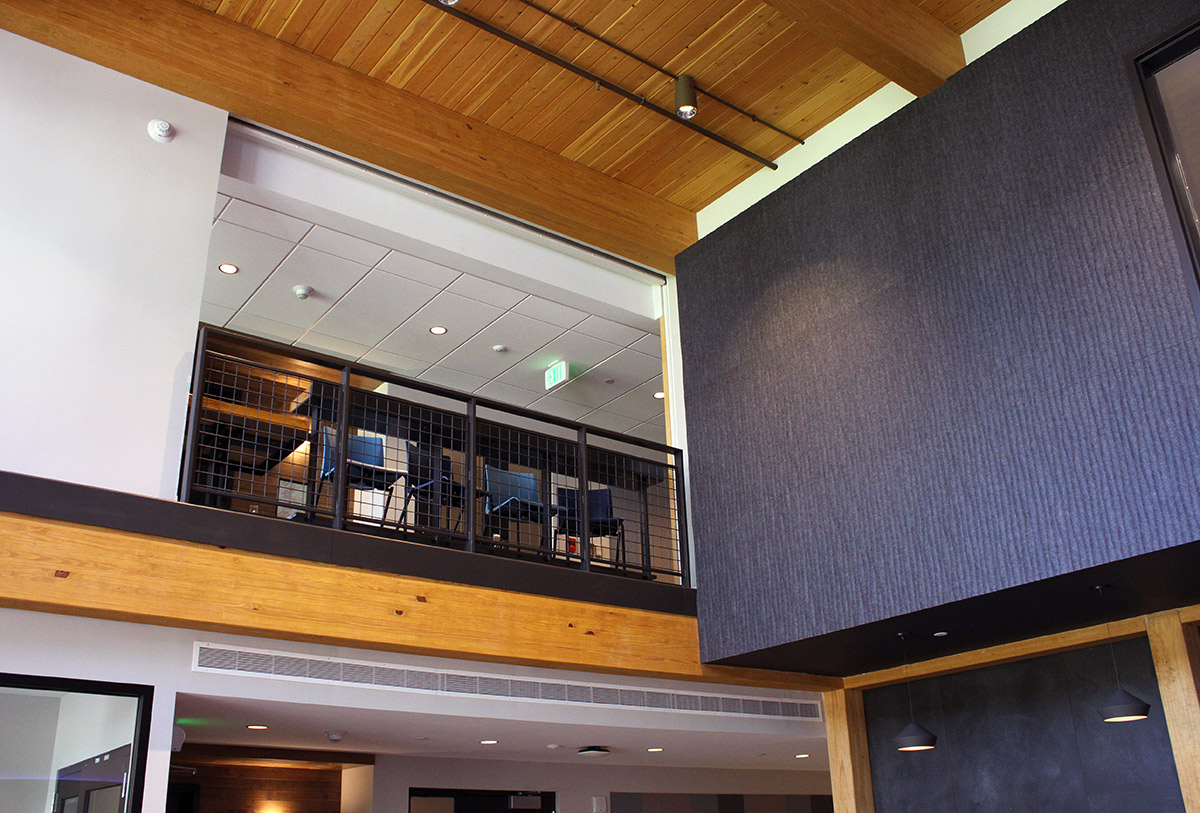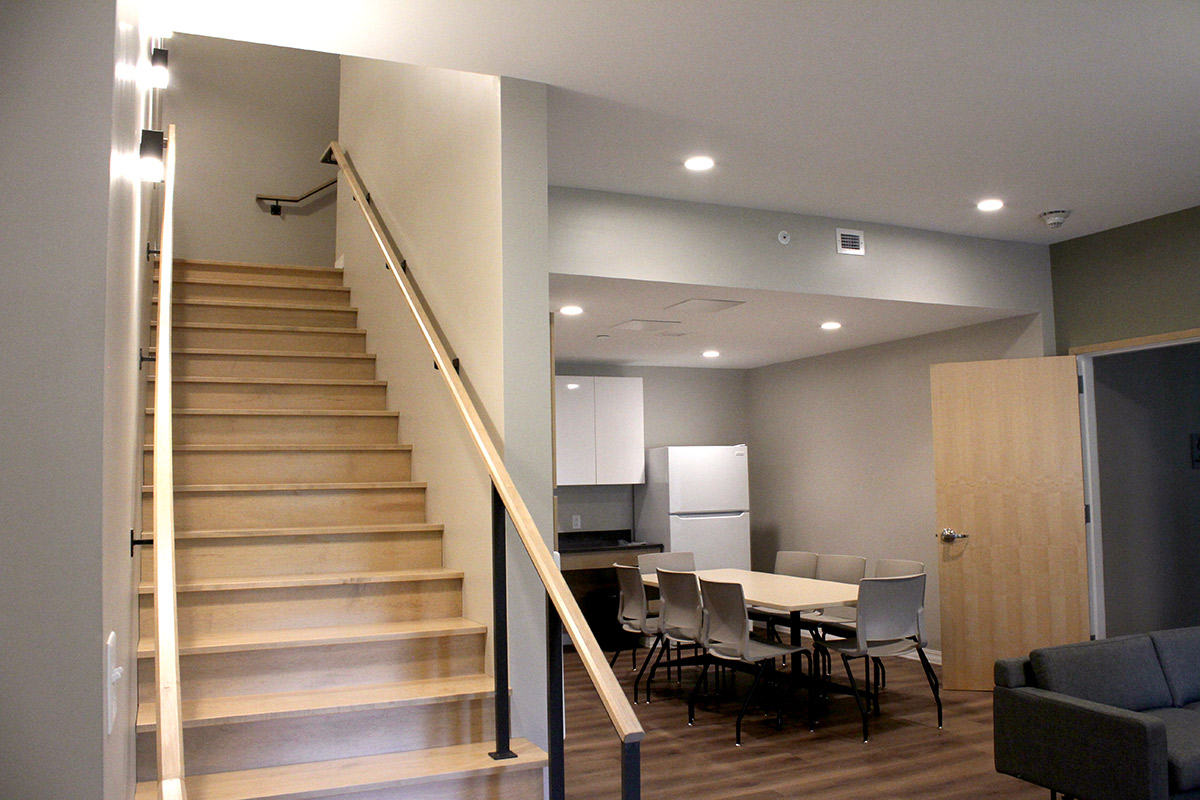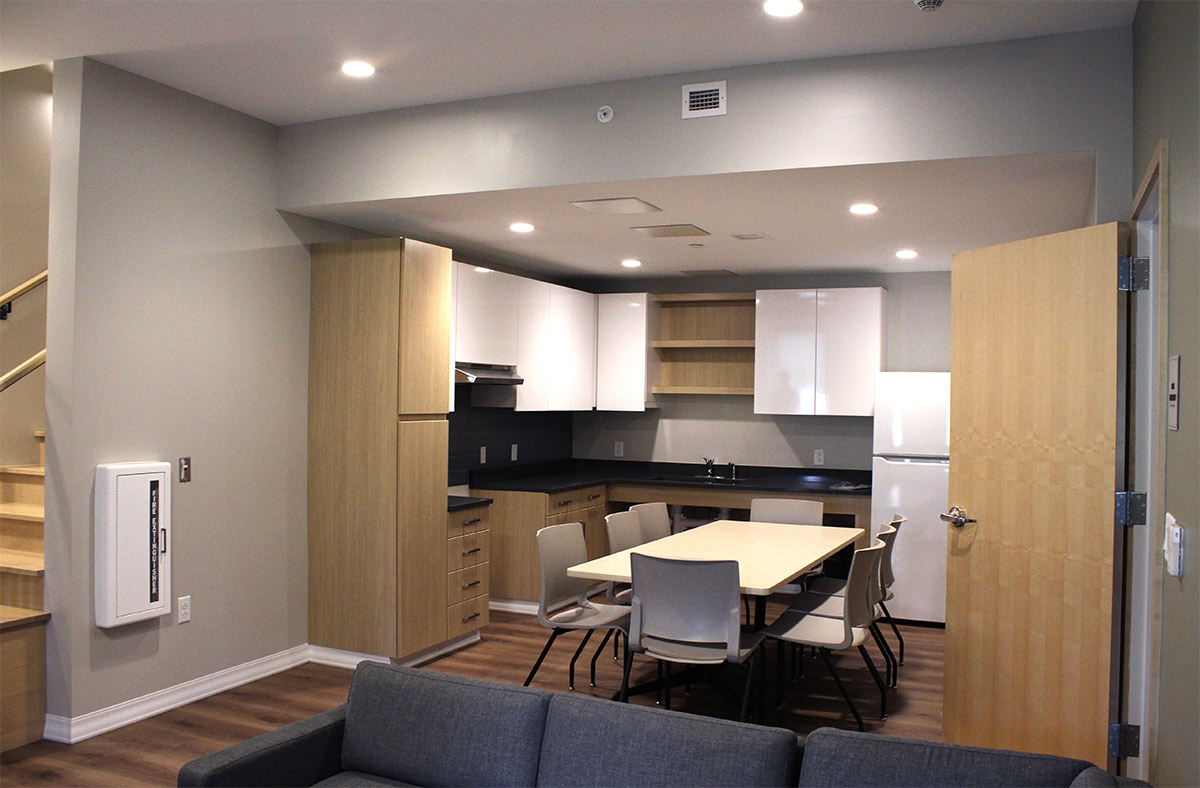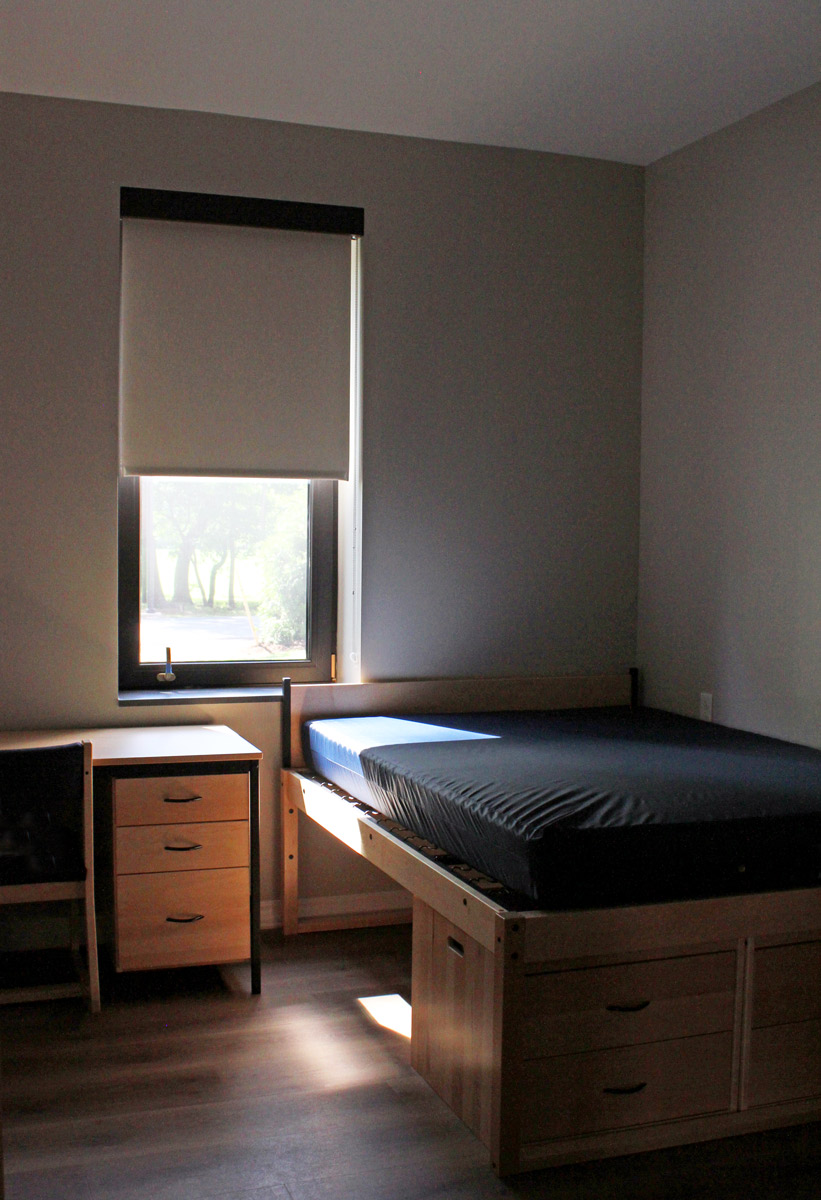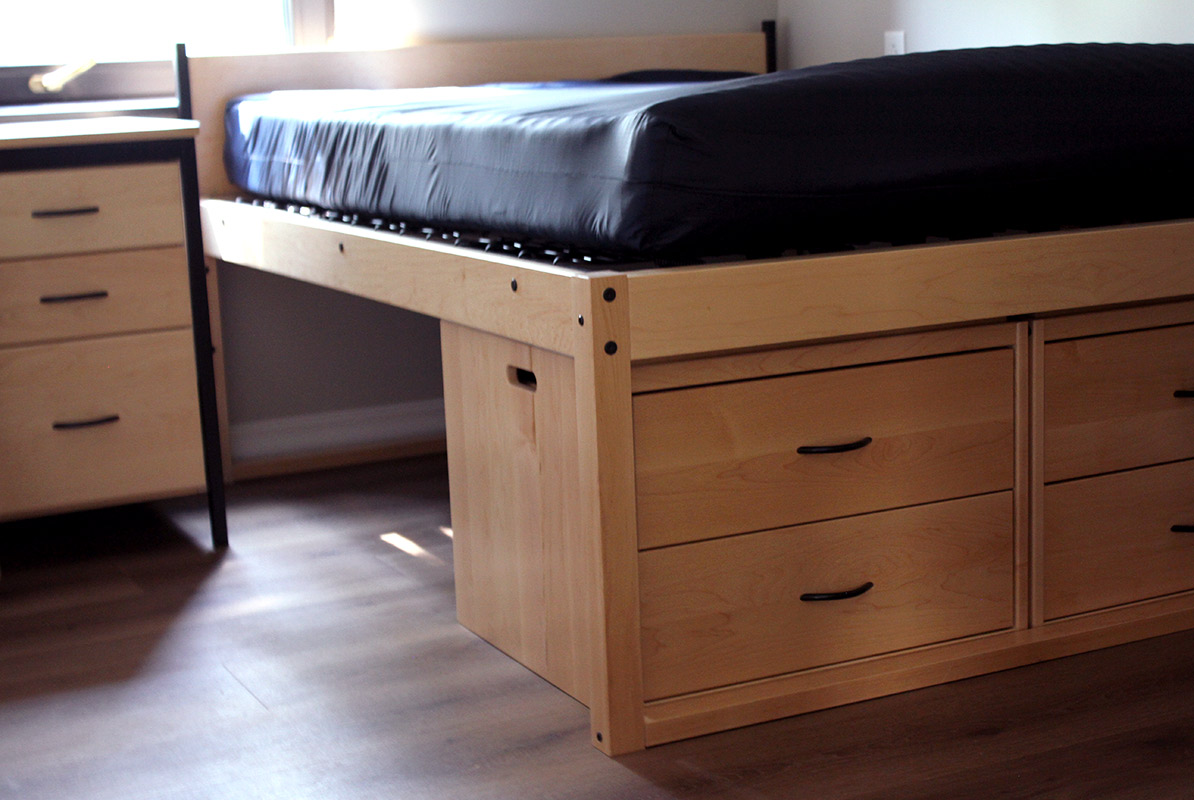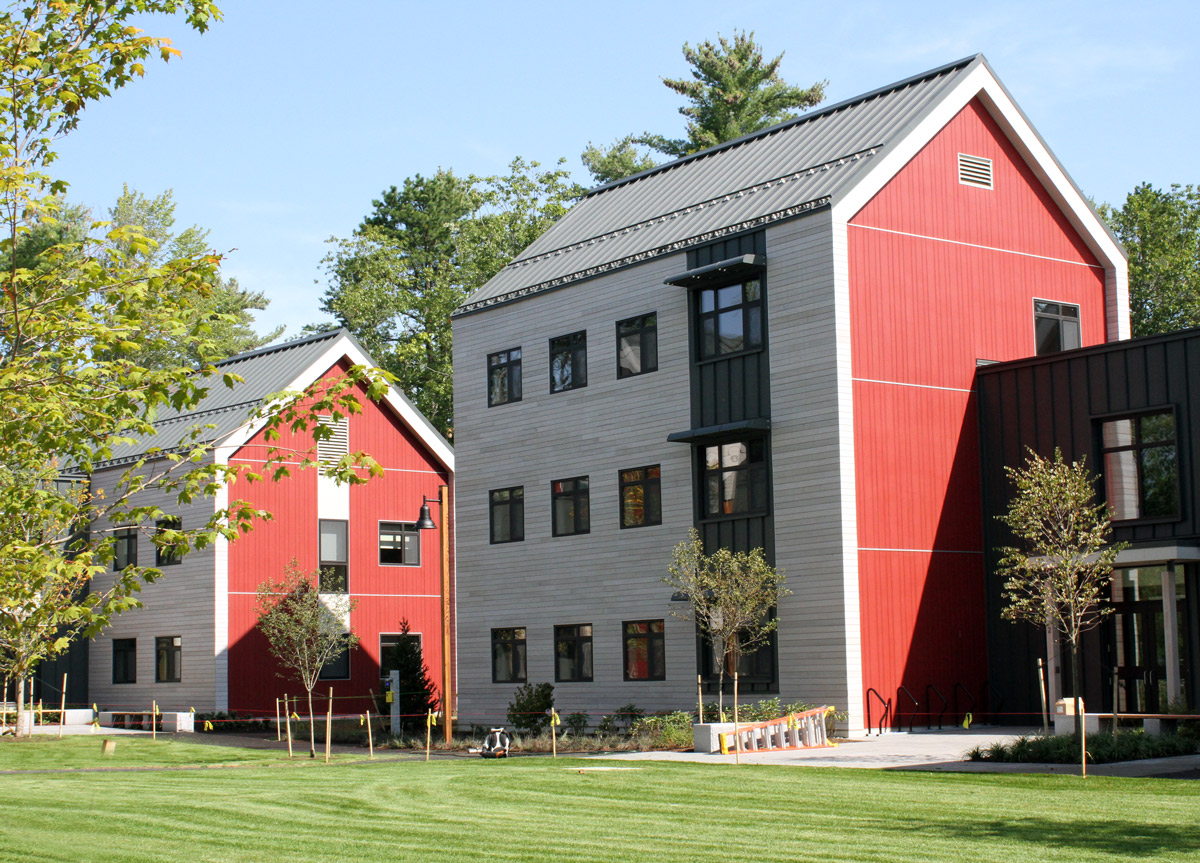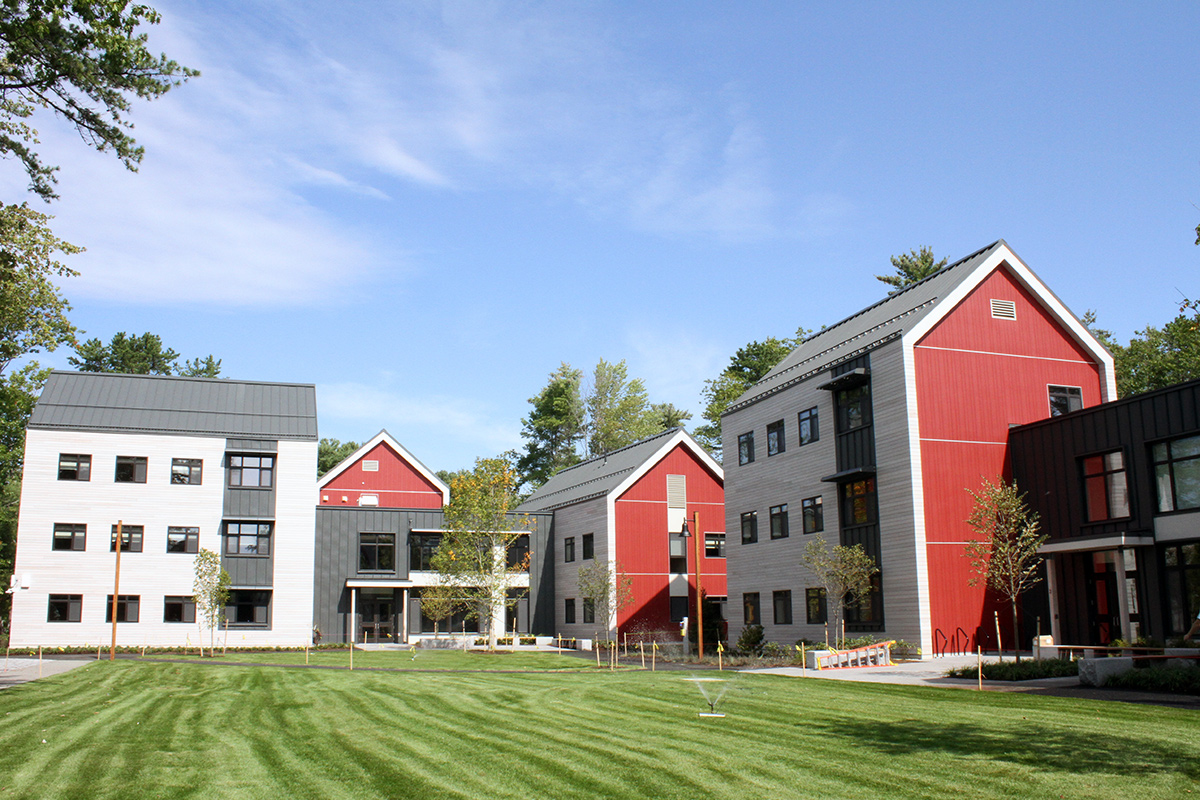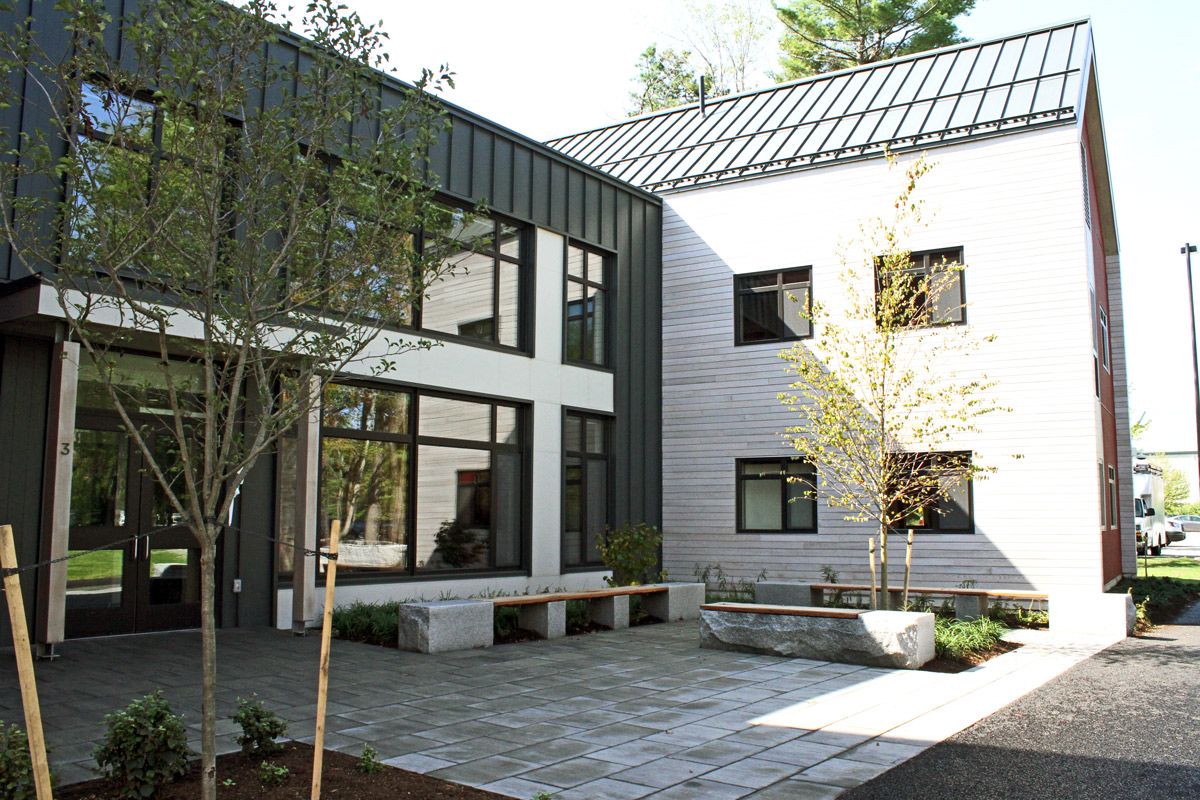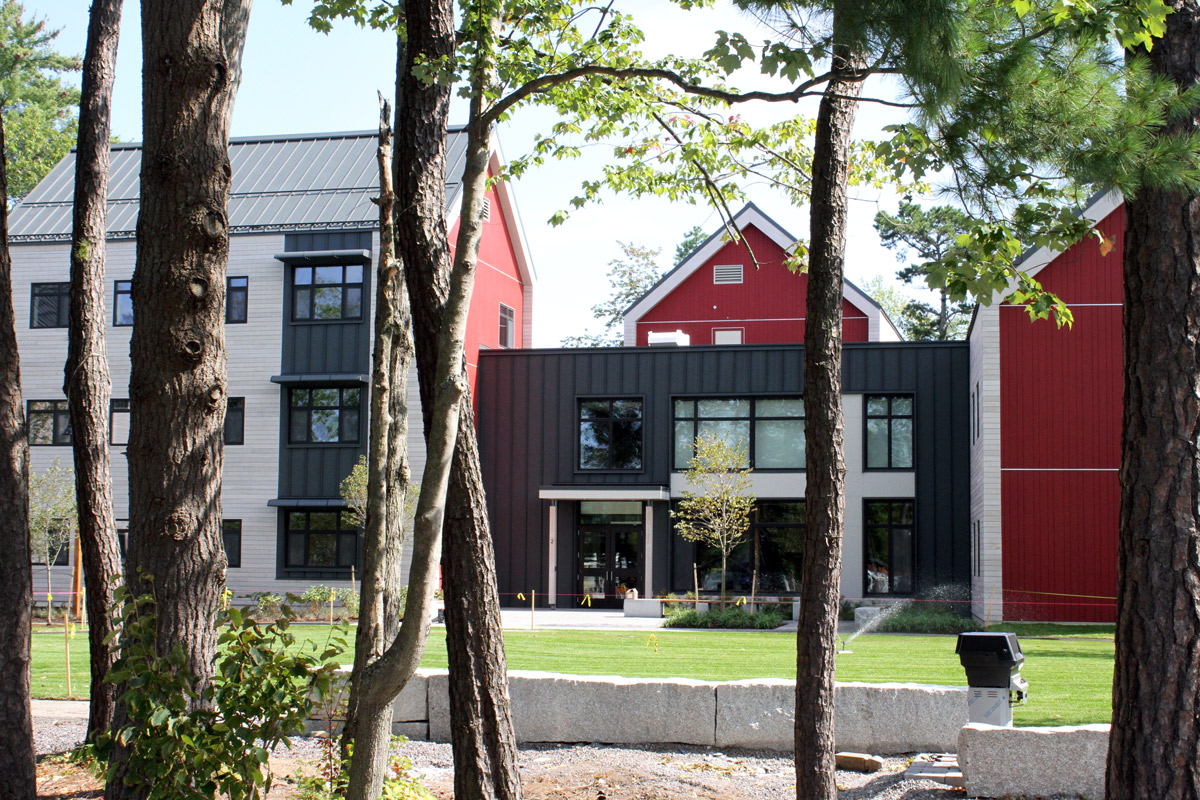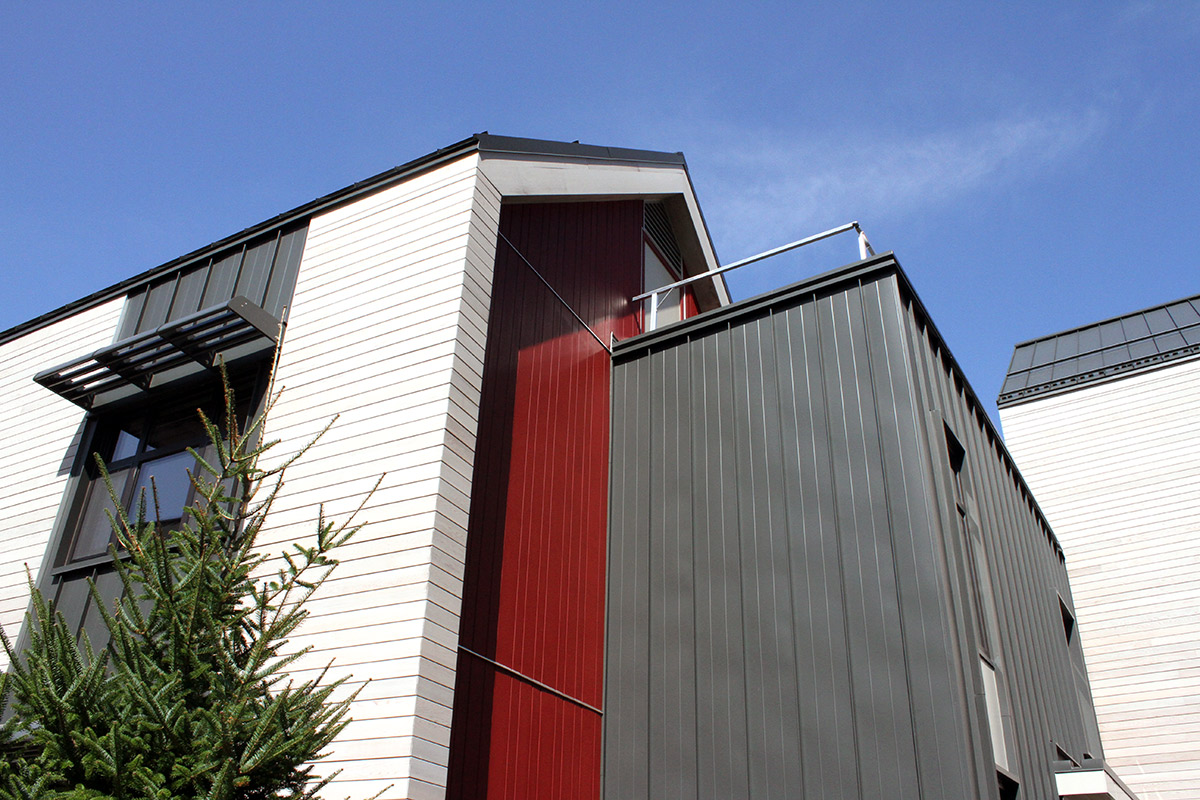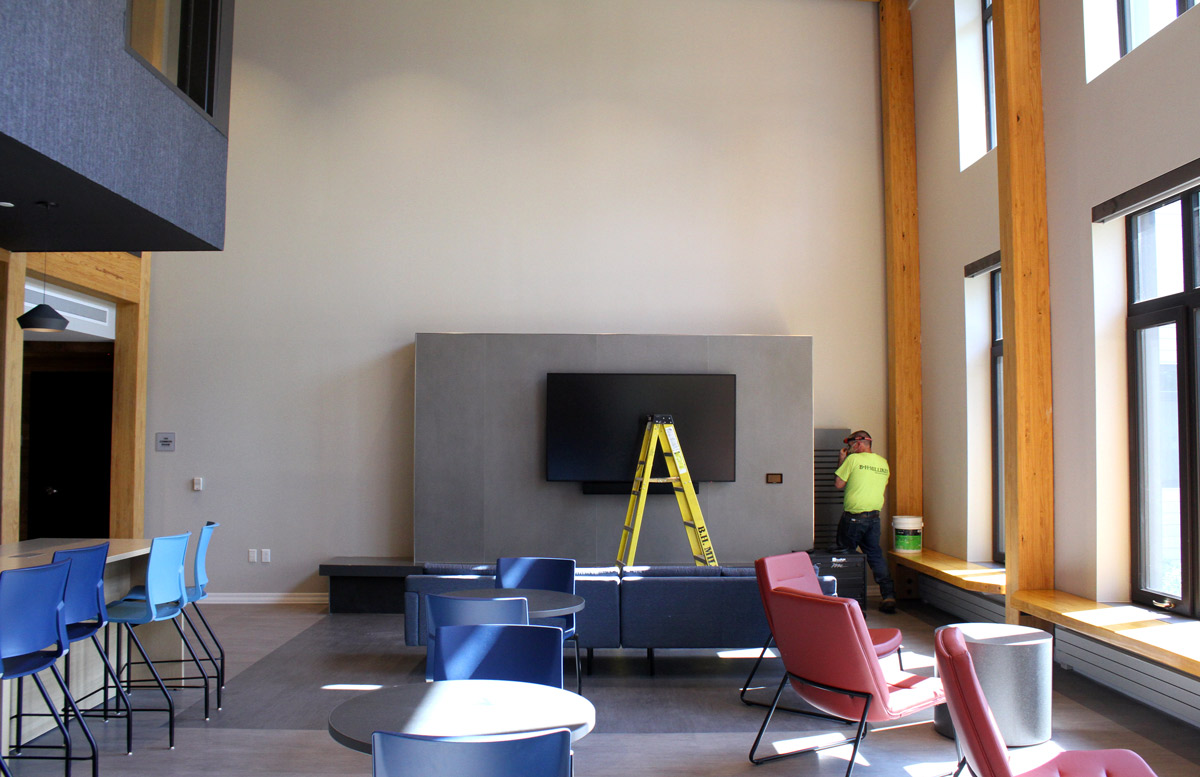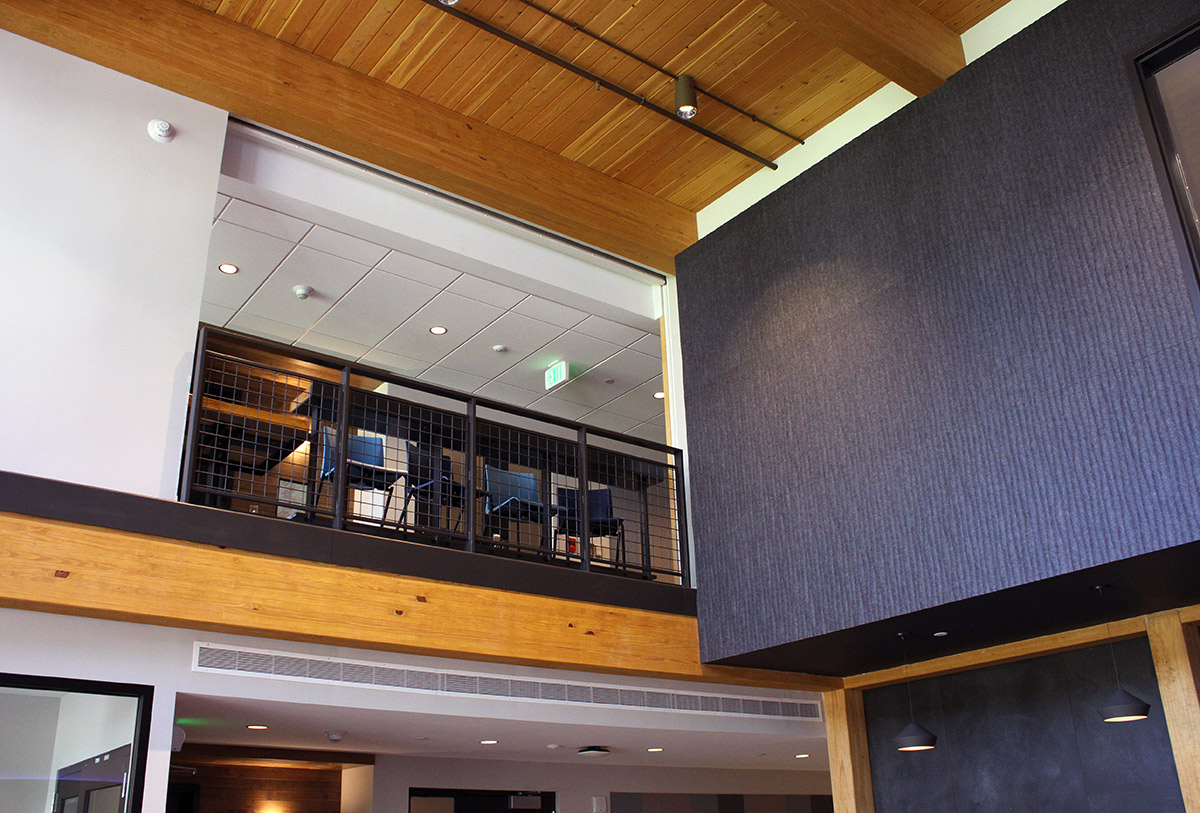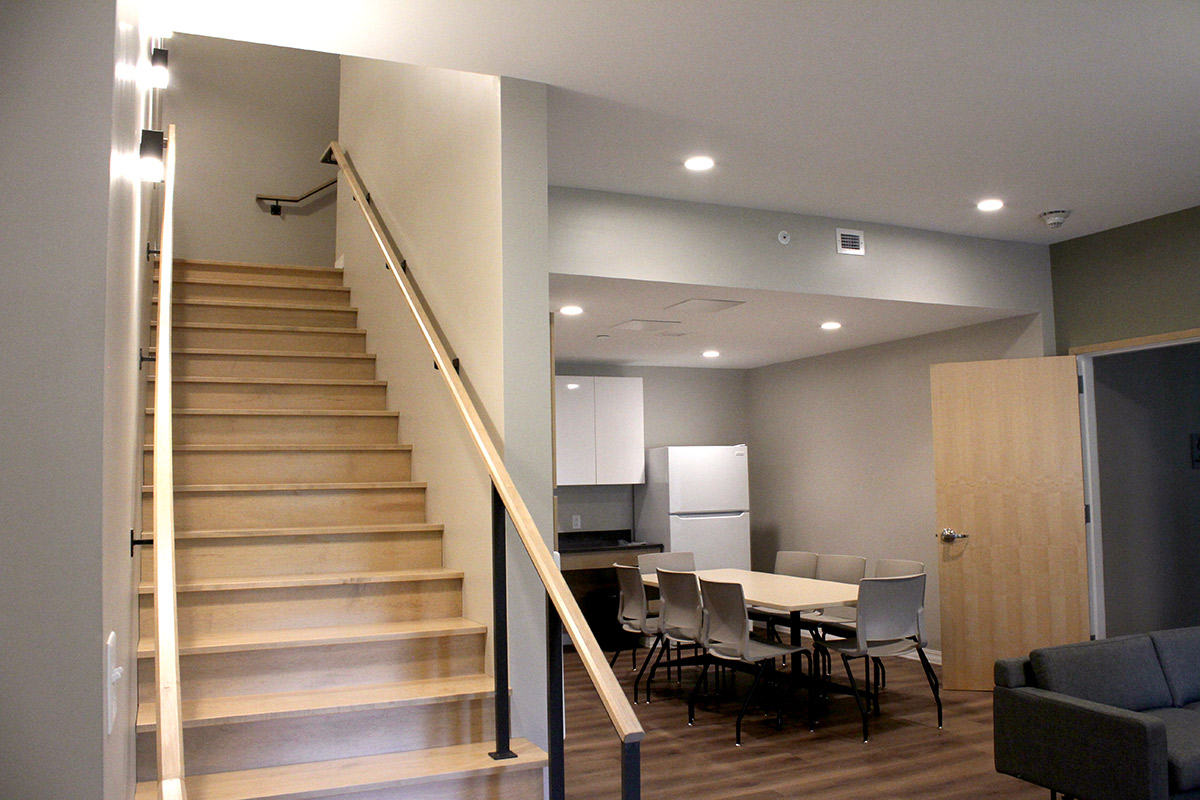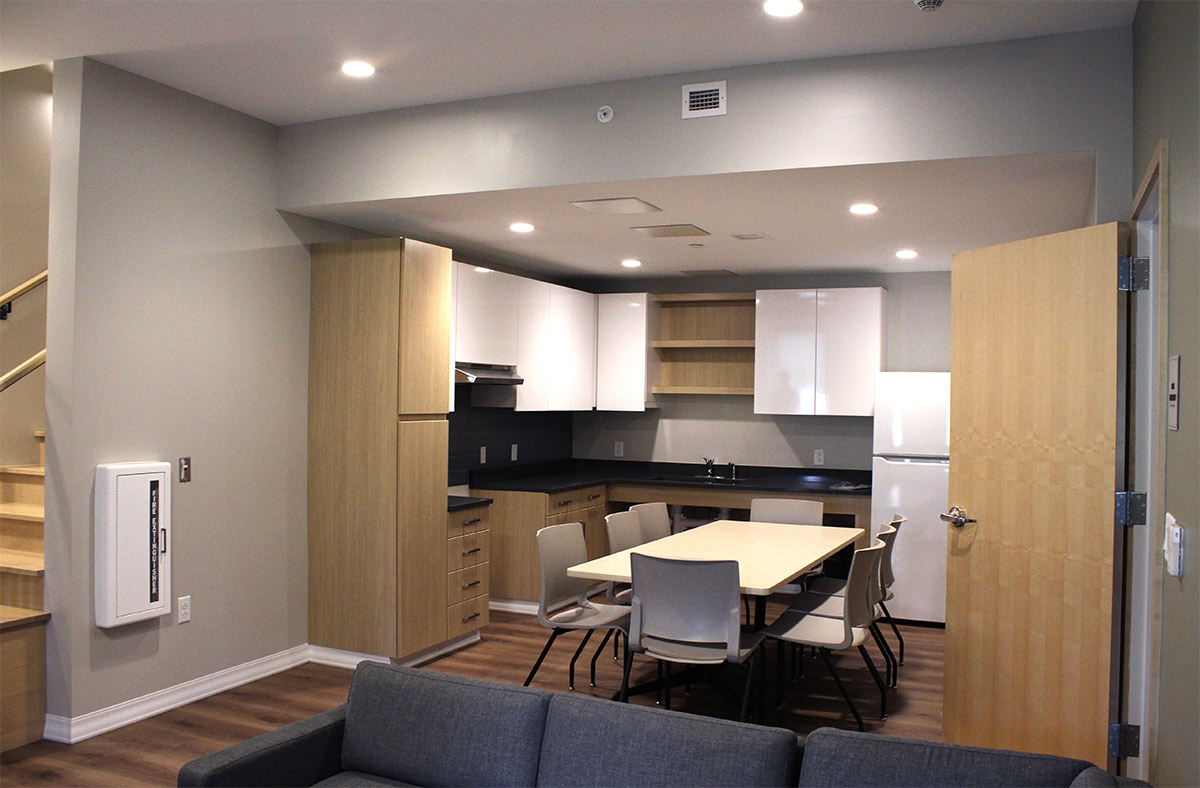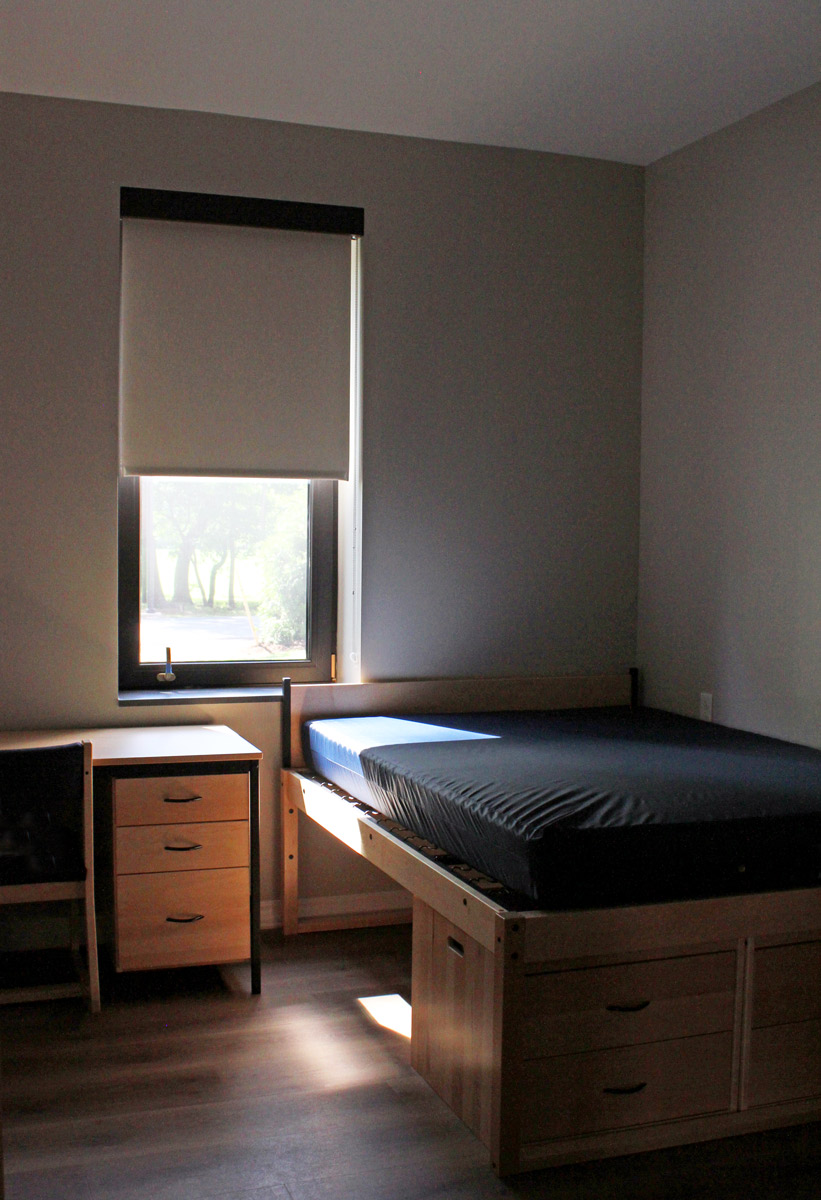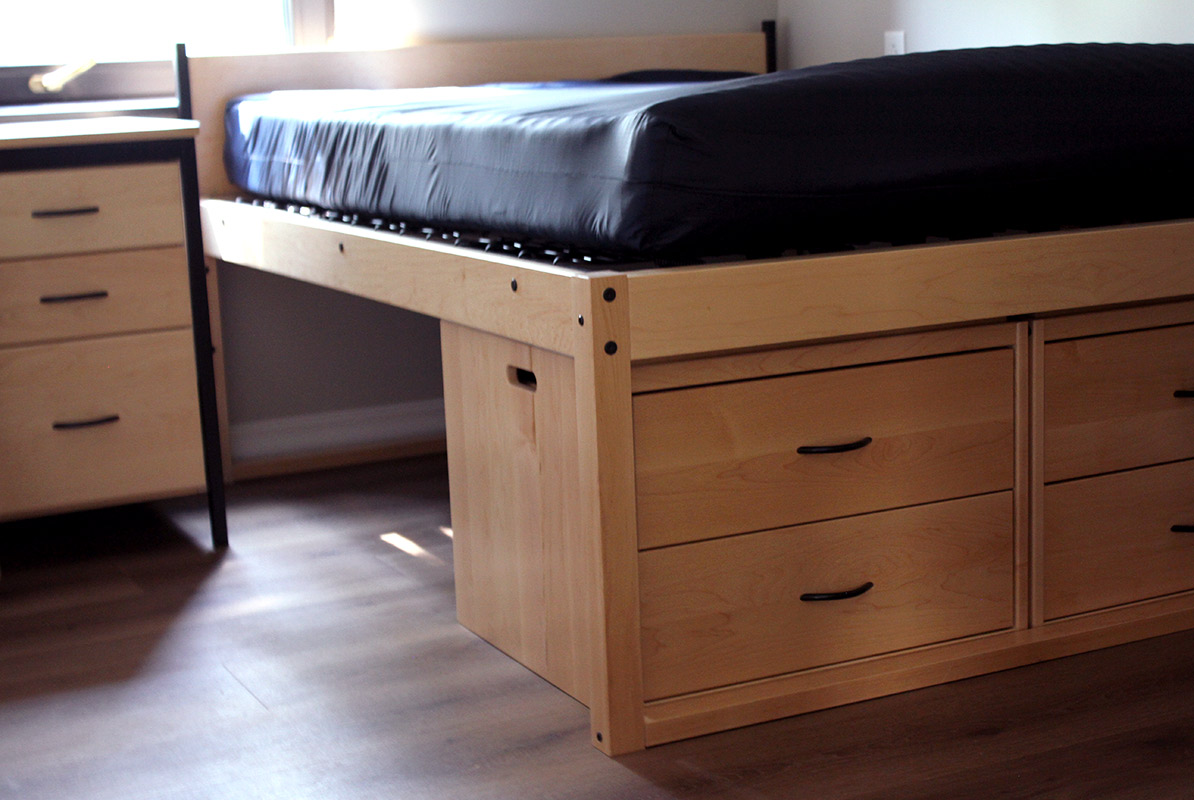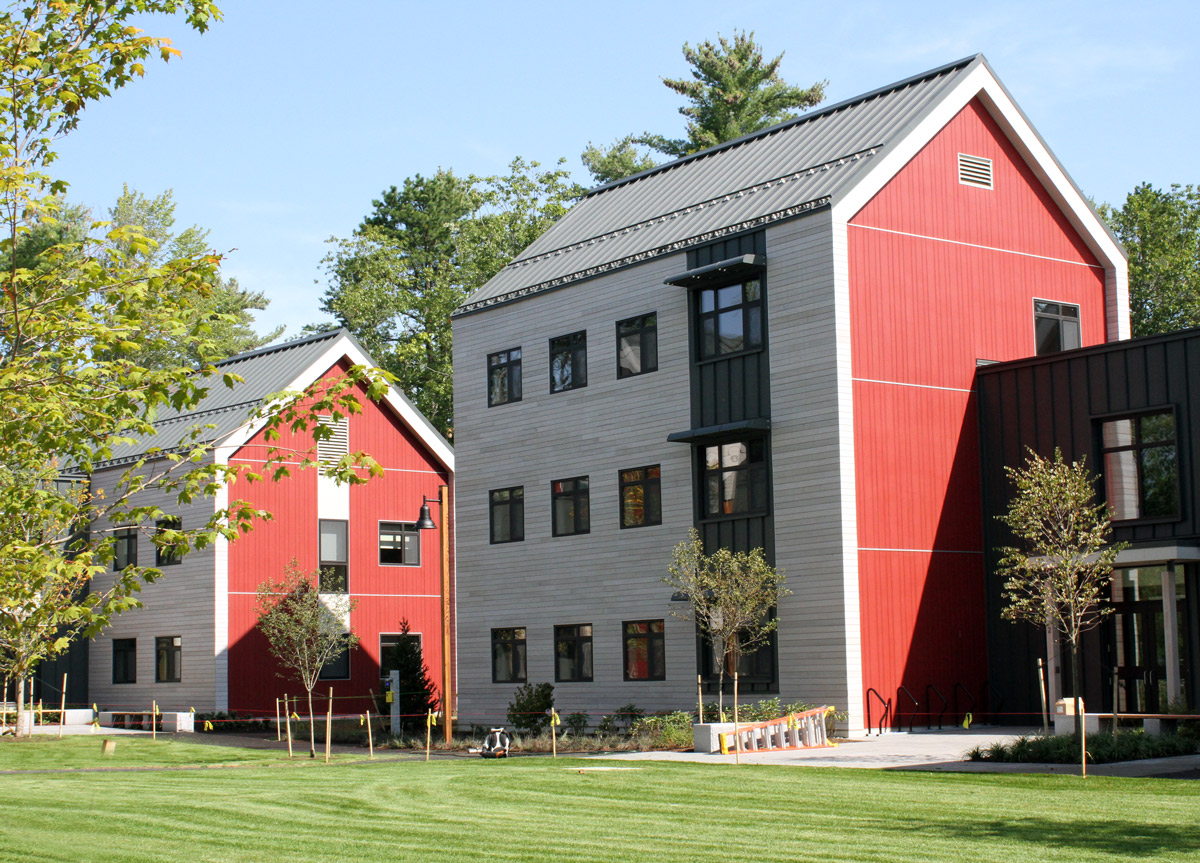 All apartments on the first and second floors will be fully accessible, with elevator access and ADA-compliant bathrooms and furnishings. Each of the three buildings will have a two-story common area for student programming and informal gatherings. Laundry facilities will be located on the second floor of each building as well.