Published August 17, 2020 by Rebecca Goldfine
Two Students Help Those in Need in Brunswick
A nimble grassroots organization formed in 2016 to help local families hired its first two interns this summer: Lianna Harrington '21 and Marie (Mary) Nzeyimana '22.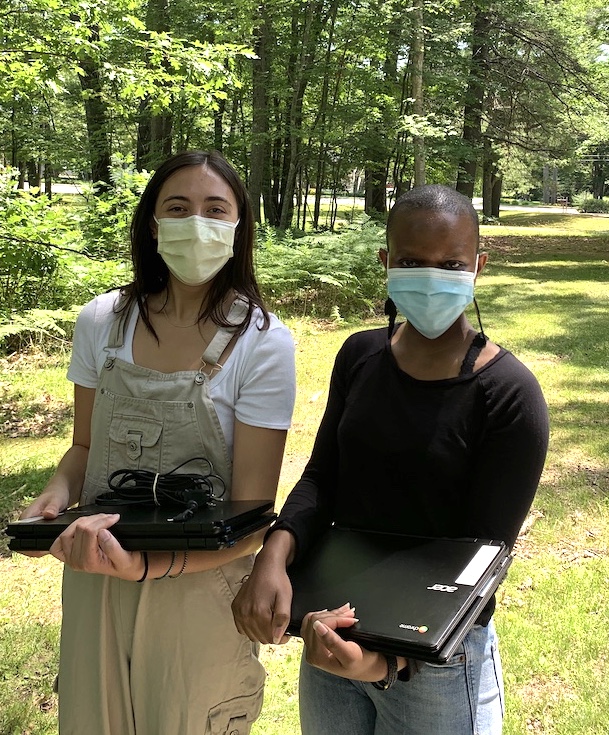 Both interns were supported with grants: Nzeyimana received a funded internship from Bowdoin's Career Exploration and Development Office, and Harrington had a Denning Summer Fellowship from the McKeen Center for the Common Good.
The organization they are interning for is The Emergency Action Network, or TEAN. After receiving anonymous referrals from school teachers and administrators, TEAN taps its network of community members, via a closed Facebook group, to provide school supplies, winter coats, food, cash, blankets, mattresses—whatever a family might need. 
"I am inspired by the way TEAN formed," Harrington said. "The board members saw a need in the community, especially with growing poverty in Maine, and they wanted to help out in some way." Since 2016, she estimated that TEAN has donated over $20,000 of food, clothing, and other supplies.
"They have this big Facebook group, so if they hear that someone need clothes for an eighteen-month-old baby, a crib, or formula, they literally have mothers come together. One of them will say they have clothing, another says they have formula, and they come together," Nzeyimana said. 
The board is made up entirely of women—many of them working jobs outside of TEAN—a fact that Nzeyimana appreciates. "They're just part of the regular Brunswick community," she said. "It is wonderful being around women. It is very empowering to be a part of, as a woman myself." 
"The board is six fantastic women, all on a volunteer basis," Harrington agreed. "And they love the work that they're doing, and to see that and the impact they're having, based on the generosity of Brunswick folks. It's just really, really amazing." 
This summer, the interns have focused on a few specific projects, including revamping the TEAN website and updating its social media.They're also creating an oral history for TEAN, to "see how far it's come" in four years, Nzeyimana said.
One of the interns' biggest projects has been setting up an English program for the teenage asylum seekers in Brunswick. TEAN has been assisting the families with housing and food, as well as connecting them with legal help and health care.
To help the teenagers learn English, the two interns are setting up small online sessions, starting with sibling groups. They plan to continue these sessions into the fall semester. 
They consulted with two English teachers who will be working with some of these students, who advised them to organize informal chats with the students to give them a chance to practice English.
These online chats will also offer a platform for Harrington and Nzeyimana to serve as mentors, helping others navigate challenges like going to school during a pandemic.
Bicycles are the main mode of transportation for the new Mainers, and the money will be used to provide them with safety and maintenance workshops and basic repair kits with instructions. 
The Forest Foundation funds the Denning Fellowship, and in response to the application, awarded $3,000 to TEAN to continue 
developing the community bike program.
As part of her Denning Fellowship program, Harrington (with a team of other Bowdoin-Denning fellows) applied for a grant from the Forest Foundation to help build a new bicycle program for the asylum seekers.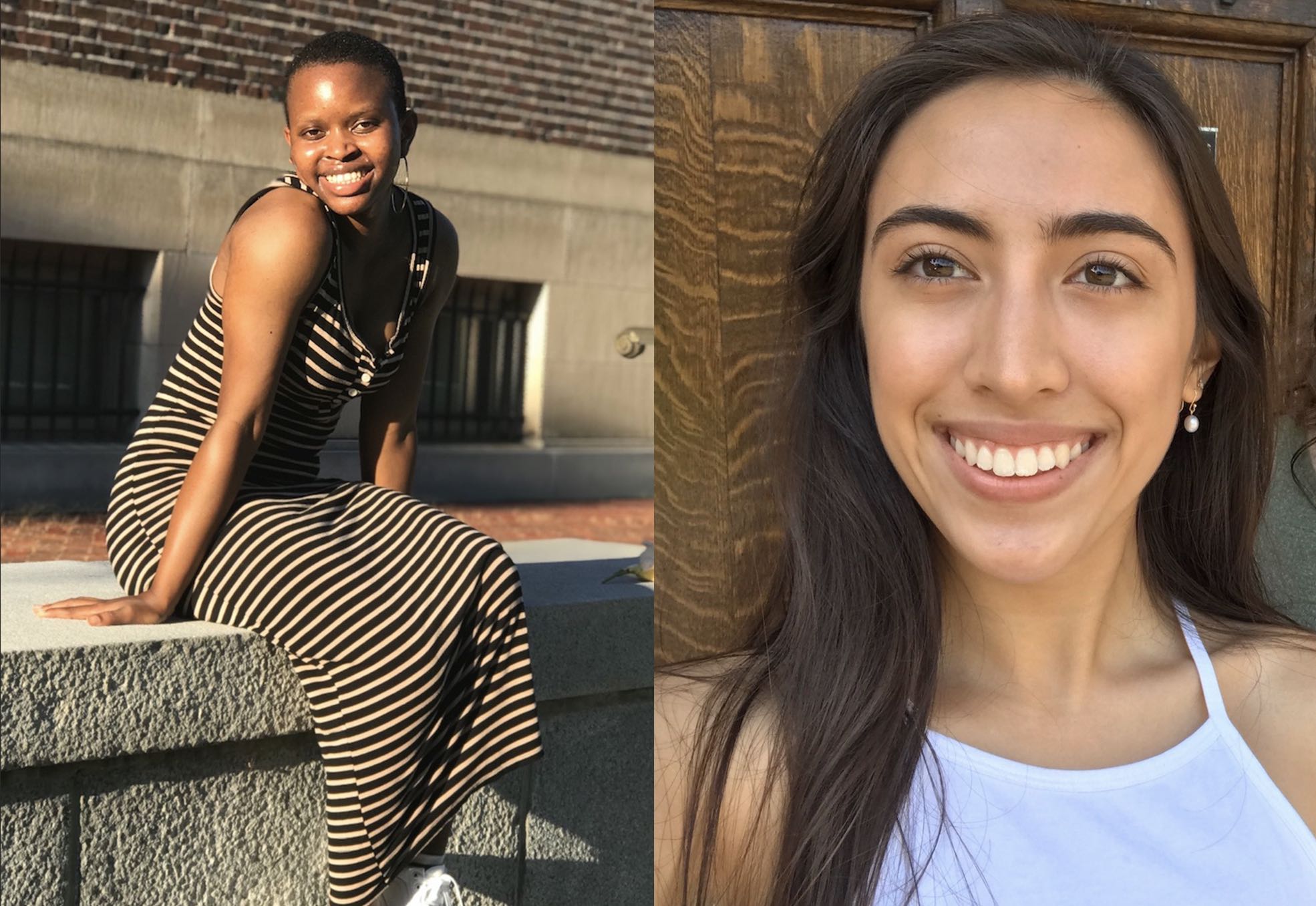 Harrington and Nzeyimana will also continue to work with TEAN for the next twelve weeks to help run a new program funded with a grant to the town of Brunswick from Keep Maine Healthy. TEAN is partnering with the local nonprofit ArtVan to provide art therapy to the children of new Mainer families, many of whom are refugees seeking asylum. The program will combine art activities with health education—and the handing out of personal protective equipment—to keep kids healthy during the COVID-19 pandemic.
Both Harrington and Nzeyimana said they were drawn to the internship in part for the opportunity to work directly with new Mainers. Harrington's mother is an immigrant from the Philippines, and Nzeyimana came to the US from Burundi as a refugee in 2011.
"Having gone through the process and realizing how stressful that was to me, I wanted to be a layer of support for people going through the same process," Nzeyimana said.