Published July 15, 2020 by Tom Porter
A Gift for Matchmaking
"It was week two of lockdown at my parents' place in Boston, and I was bored out of my skull," says Olivia Atwood '17. Then, after watching the reality TV show Love is Blind, she had an idea, and "Liv's Love Pool" was born.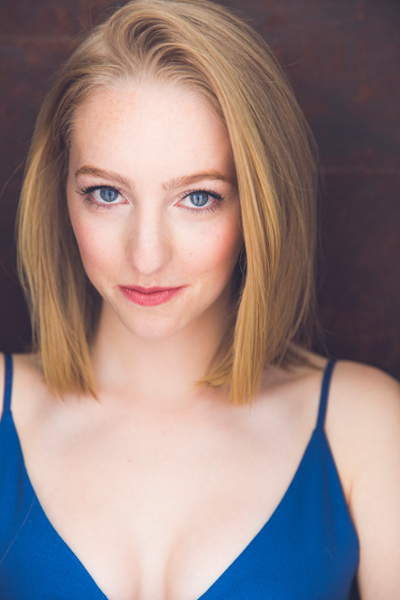 "I said to a friend 'what if I did a Love is Blind-type thing with blind phone calls, and I do the matchmaking?' and she was like, 'Oh my gosh, that sounds super funny, you should do it!' So I did."
Atwood put a post on her Instagram feed inviting people who want to be matched for a blind phone-call date to submit three facts about themselves, including age and location. She would use these facts to set up a phone date with someone she thought was suitable. "I was expecting maybe ten friends of mine to respond. I stepped away from my computer, and a couple hours later, there were more than ninety responses."
Matches Galore
To date, she's matched close to 400 people and enjoys an astonishing 85 percent success rate. Success, Atwood explains, is determined by whether or not a couple is still in touch and still talking following their initial blind phone date. "Several people have gone beyond that. I matched at least one couple who ended up quarantining together and are now full-on dating—without masks!"
Atwood likes to draw cartoons on Instagram and write up blurbs that people have sent her, giving them assumed names. Several couples have become popular, including one she calls "Nate" and "Portia." They also represent the growing international dimension of Liv's Love Pool. "Nate is in Europe, and Portia is in the Midwest. The last I heard, they were buying plane tickets so they could meet in person." As well as Europe and the US, Atwood's "clients" come from as far afield as North Africa and South America.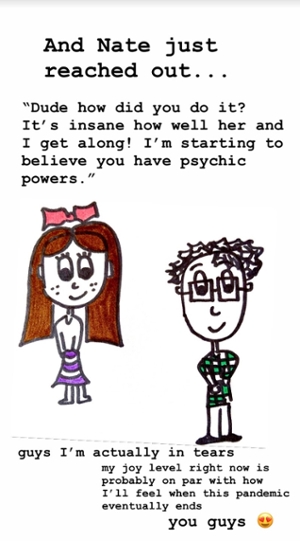 The runaway success of Liv's Love Pool has forced Atwood to take the step of making this a fully professional operation. "I was working up to seventy hours on this, so I decided to transition it into a paying model." Customers now have to pay a one-time fee of ten dollars to sign up and get on a waitlist. They receive a call from Atwood when she's found them a match. "At no point in the process do people tell me what kind of person they're looking for. They just give me some personal information, which of course includes sexual orientation, and I do the choosing."
With the project gaining momentum, a production company has taken an interest, and Atwood's operation is now the subject of a regular weekly podcast, where listeners can eavesdrop on blind phone dates. "Also, a former product manager at Tinder called me recently to talk about ideas. I feel like I'm teetering on the edge of this being really big."
Liv's Secret Sauce
With so many dating apps already out there, what is it about Liv's Love Pool that has proved so popular? Much of the appeal, Atwood thinks, is due to the bespoke nature of the service. "I read all the entries and make the matches myself," she says. "This is old-school matchmaking. No algorithms are involved."
Furthermore, there are no photos used in this app. The emphasis, says Atwood, is very much on getting people talking. "A lot of dating apps just involve people messaging indefinitely. I'm encouraging people to talk immediately. I find that phone calls enable people to be more uninhibited, to talk freely and not worry about what they look like. That can come later."
"This is old-school matchmaking. No algorithms are involved."
Atwood's innate talent as a so-called love aficionado is partly down to her being an intensely social animal, she says. "I guess I'm a little nosy by nature. I always want to get the scoop, to know what's going on." Before lockdown, she was living in Brooklyn, NYC, working variously as a comedienne, a theater dresser, a fitness instructor, and a "fake" patient, employed to test the efficiency of hospitals ("from January to March I was the only coronavirus actress in New York City!")
At Bowdoin, Atwood took an interdisciplinary major in English and theater, plus a minor in cinema studies. She also enjoyed taking a sociology of sexuality class with Professor Theo Greene (SOC 2212/GSWS 2212.) "My mom's a psychologist, so we've had many discussions about relationships. I always want to know what's going on in my friends' love lives."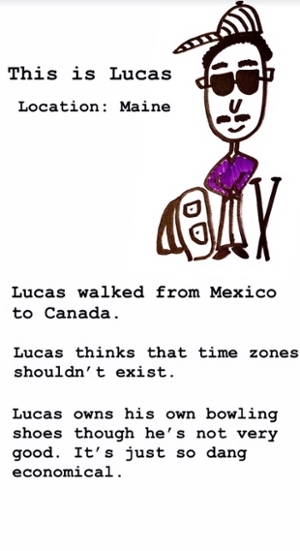 Beyond the Pandemic
Liv's Love Pool is, in many ways, tailor-made for the lockdown. Deprived of their usual social lives, single people have become isolated and frustrated, so a phone-based dating app makes perfect sense. How will this model fare in the post-pandemic world, when regular social interaction has returned?
"While I recognize that I got a lot of traction from the pandemic," says Atwood, "I think there will always be a need for the phone-call model." She also has another idea for the future. "It's called 'Liv's Love Pool Party.' It will be a matchmaking party curated by myself. You'll apply for an invite, and I'll select twenty people who I think are well-matched, and hold an actual party in a venue somewhere."
"A Good Problem to Have"
If Atwood does really make the big time and finds her client list heading into the thousands, the challenge will be to keep up the high standards. She admits it will be impossible to go through all the entries herself, and this in turn could dilute the personal appeal of her product.
One solution may involve recruiting other matchmakers with a similar outlook to Atwood and training them up. "I'm still trying to figure out how I might cope if we did have those kinds of numbers. It makes me a little nervous, but it would be a good problem to have!"