Published May 11, 2020 by Tom Porter
Russian Professor's Poetry Translations Set to Music
The latest album by California-based classical music composer Mark Abel owes a lot to Bowdoin scholar Alyssa Gillespie, chair of the Russian department. "It was a wonderful experience collaborating with Professor Gillespie," he said.
The Cave of Wondrous Voice, released this month on the Delos label, is a collection of chamber music recordings, featuring a song cycle based on four poems by the "great and tragic" twentieth-century Russian poet Marina Tsvetaeva, translated into English by Gillespie. Abel said he compared Gillespie's translations of Tsvetaeva with others in circulation "and quickly realized that hers were on a very high plane. It's one thing to produce detailed analyses of a writer's work in an academic setting and quite another to render them very poetically and incisively in a language different from the original."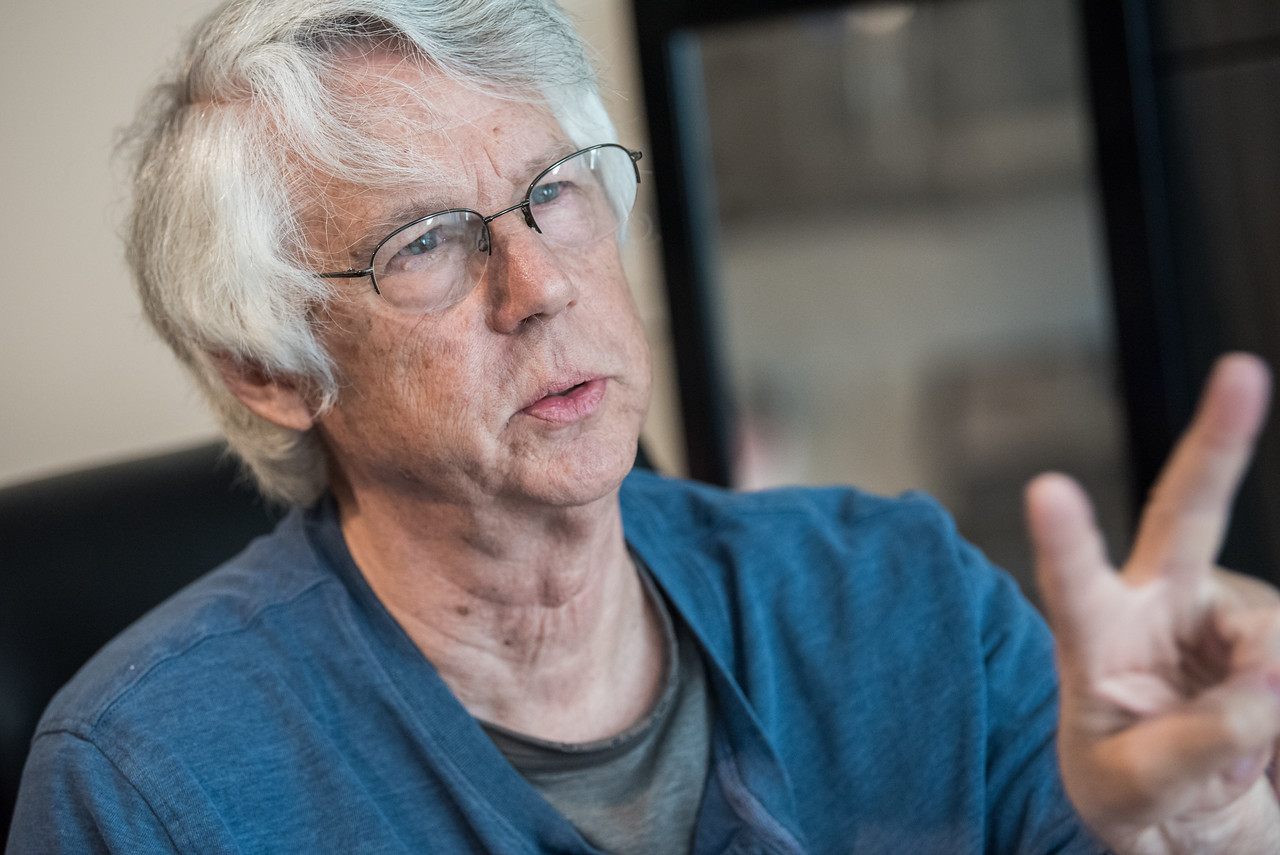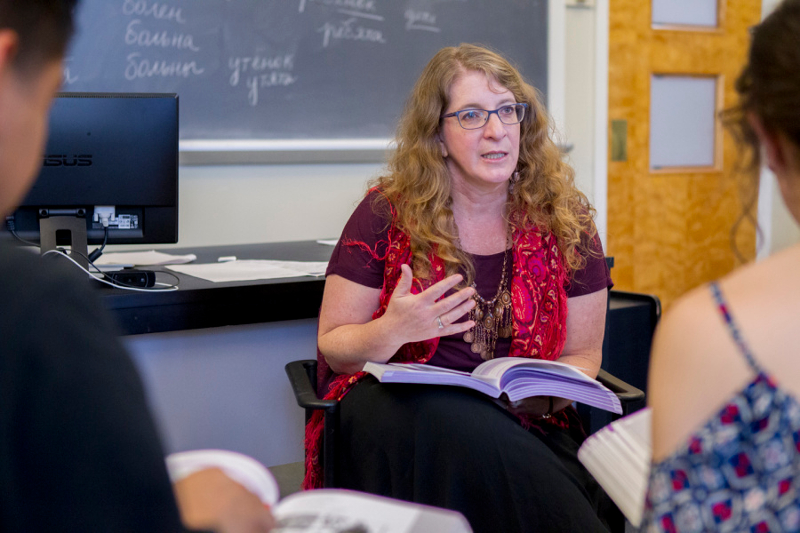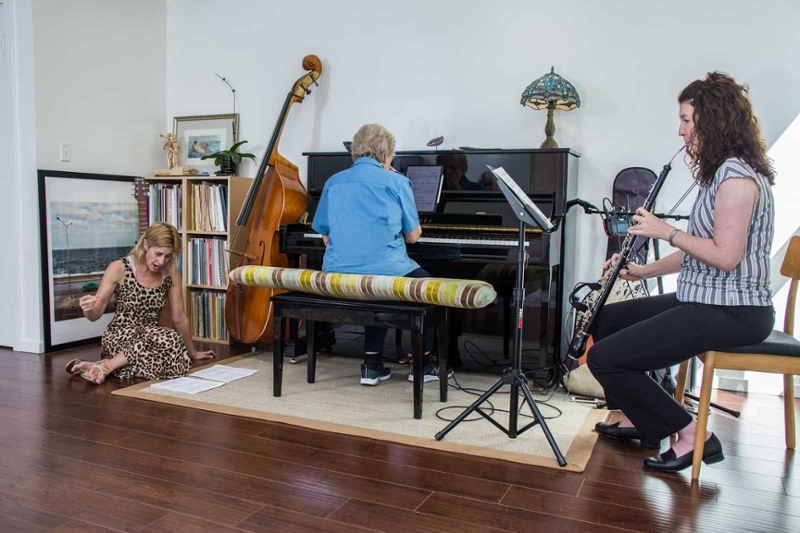 "Mark reached out to me first in February 2019, having read my scholarly book on Tsvetaeva," said Gillespie. "He had a few questions about her, and we pretty quickly decided to collaborate together on the piece he was hoping to compose." Gillespie has been translating Tsvetaeva's poetry for over twenty-five years, picking up several international translation prizes for her translations. For her sabbatical next year, she plans to work on a book-length collection of the poet's verse in translation, alongside several scholarly book projects related to the poetry of Alexander Pushkin. 
The four poems in this particular song cycle were chosen because they provide a good introduction to a poet who still has a "semi-obscure status in America's world of letters," said Abel. "Tsvetaeva's poetic subjects span a vast amount of terrain—from mythology to political upheaval to intense personal relationships to romantic and existential musings (and more). I'm hoping that the cycle on which Professor Gillespie and I collaborated will spur listeners and readers alike to delve further into Tsvetaeva's universe." 
"I saw early on that Abel was an extraordinarily sensitive and perceptive reader of verse, and I enjoyed talking over with him some of the details of my versions and even made some revisions as a result of those conversations," said Gillespie, who met with Abel in California last fall ("It felt like we were old friends," she said). 
Abel's way of setting verse to music is completely different from the Russian practice, Gillespie observed. "It emphasizes expressivity, emotion, and turns of phrase over melody and rhythm. Every psychological nuance, every tiny shift in mood and idea is reflected in his music. I find it refreshing, exciting, and extraordinarily revealing."
"Four Poems," as the piece is called, is performed by the Israel-born soprano Hila Plitmann, with Delos label director Carol Rosenberger on piano, and Sarah Beck, English hornist for the LA Opera Orchestra and Santa Barbara Symphony.
When the Bowdoin campus went into lockdown, Gillespie had been planning a concert in late March with Beckwith Artist in Residence George Lopez, "to consist entirely of song cycles written on the verse of Tsvetaeva and her fellow female Russian poet Anna Akhmatova, in both English and Russian." They're hoping to reschedule the concert for sometime next year, she said.
Enjoy an audio sample from the song cycle on Mark Abel's latest album. This is Two Trees, based on the Marina Tsvetaeva poem of the same name, translated by Alyssa Gillespie.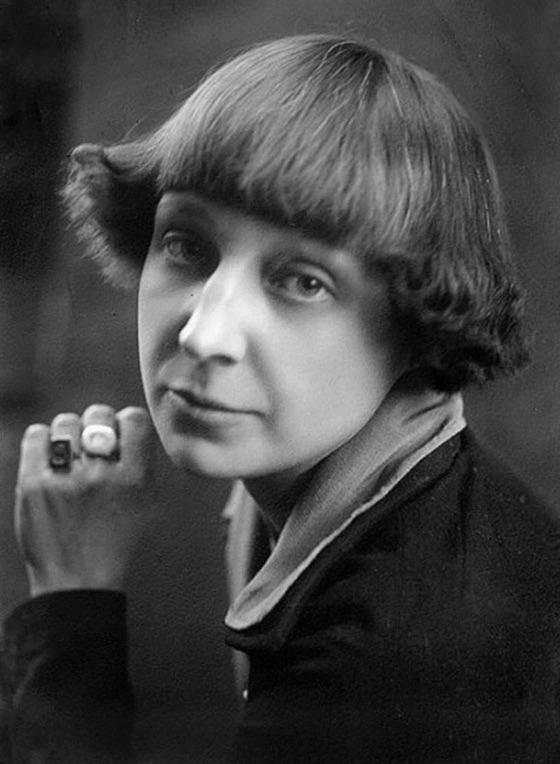 Two Trees
(by Marina Tsvetaeva; translation by Alyssa Dinega Gillespie)
Two trees desire to come together.
Two trees. Just opposite my window.
The trees are old. My house is also.
But I am young, or else, quite likely,
I would not pity strange trees' sorrows.
The smaller one, its arms outreaching,
Just like a woman, overreaches
Its furthest sinews—cruel to watch it,
Still reaching—toward that one, the other:
The older, more unbending being—
And yet the more forlorn one, maybe.
Two trees: amidst the sunset's ardor
And in the rain—and when the snow falls—
Forevermore: one toward the other,
Such is the law: one toward the other,
Unchanging law: one toward the other.
1919
"Two trees that lean toward each other but never touch reminds Tsvetaeva of two lovers; the theme of yearning for an absent lover without the possibility of meeting is a common theme in Tsvetaeva's poetry."
(Alyssa Gillespie)