Published April 08, 2020 by Rebecca Goldfine
Two Science Majors Receive Goldwater Scholarships
The Goldwater Scholarship Program, one of the country's oldest and most prestigious national scholarships for science, engineering, and math, supports college sophomores and juniors "who show exceptional promise of becoming the next generation of research leaders."
Juniors Anneka Williams and Zoe Dietrich recently learned they were among 396 students nationwide selected for a Goldwater Scholarship, which are worth up to $7,500 a year and help cover college tuition and related educational expenses. 
The scholarships are awarded by the Barry Goldwater Scholarship and Excellence in Education Foundation,  established by Congress in 1986 in honor of Senator Barry Goldwater, a Republican senator from Arizona who served five terms between 1953 and 1987.
Anneka Williams '21: biology major, earth and oceanographic sciences minor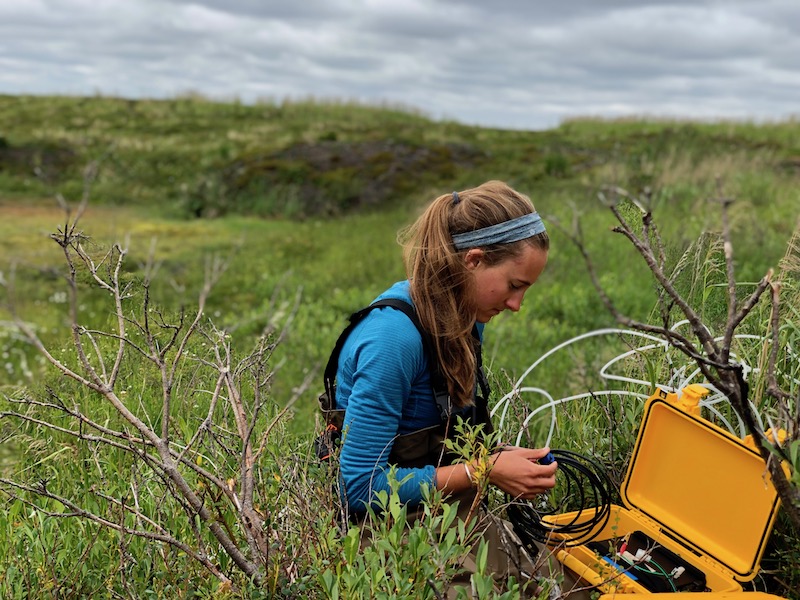 Williams's long-term goal is to pursue a PhD in biogeoscience, combining her fascination with biology and climate science. "I really like studying living things and how they're shaped by nonliving environmental factors," she said. She's drawn in particular to studying some of our most threatened ecosystems in polar regions, ice fields, and high-alpine environments.
"My plan is to join the community of scientists who are devoted to discovering and communicating knowledge aimed at understanding and improving the health of the environment and different species living within it," she wrote in her scholarship application.
Last summer, Williams conducted an independent research project in Alaska's Arctic tundra, looking at how the increasing frequency of wildfires is affecting plant-mediated methane flux. 
"I've never worked harder in my life," she recalled, describing twelve-hour days in the field and weekends spent in the lab. "Seeing that I wanted to do this was a big crystallizer for me, that this was a career option and also something I love doing—I can spend hours and hours and hours at it and not get sick of it."
Next fall, she'll work on an honors project mapping photosynthesis across the US to reveal how patterns in global photosynthesis may be impacted by the warming climate. 
She is also committed to sharing her scientific discoveries with the public. "I plan to conduct this research and communicate it in such a way as to drive policy and inform effective solutions that protect these threatened ecosystems," she said.
A favorite classes
Plant Ecophysiology, with Professor of Biology Barry Logan: "He's an amazing professor, and makes the course material relevant and interesting. Plant ecophysiology is a fascinating topic, and there were so many things I learned in the class about trees and plants. It was perspective-changing because I look outside and understand so much more of the world around me."
Zoe Dietrich '21: biochemistry, earth and oceanographic science major, and education minor 
Dietrich is fascinated by some of Earth's smallest organisms because she wants to better understand the molecular-scale biological and chemical interactions behind the planet's changing ocean systems.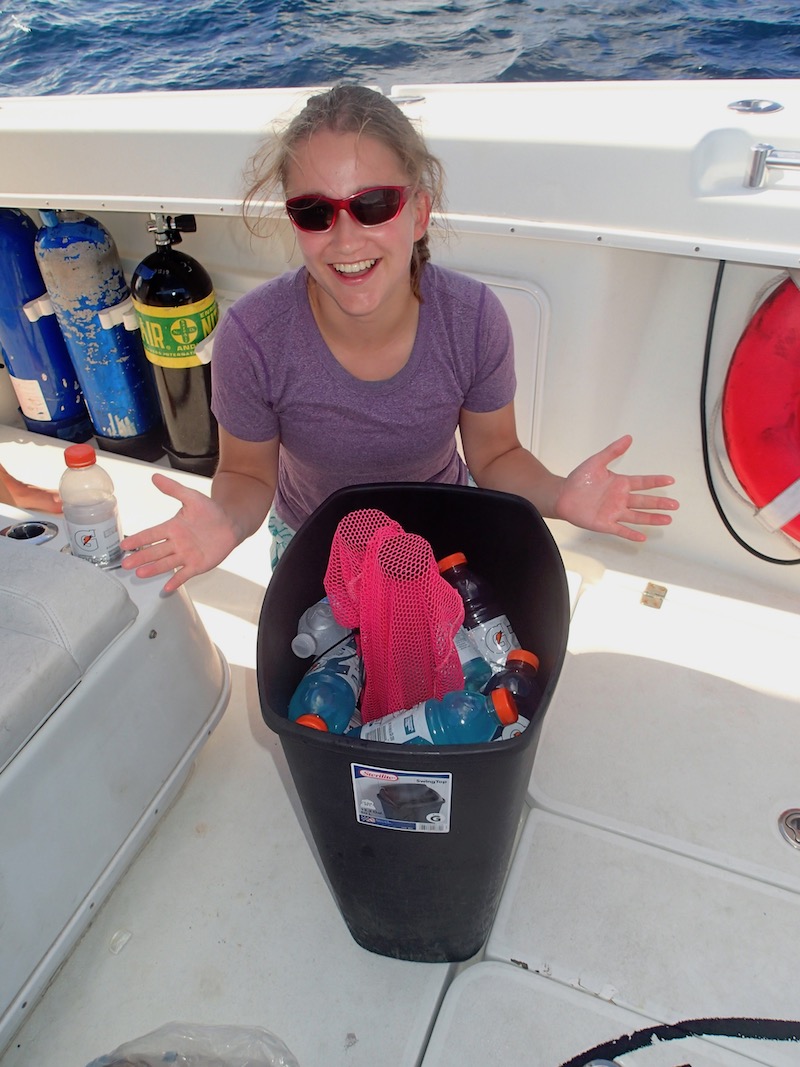 "The Earth system is just that: a system. To discern how the system will respond to the multiple drivers and feedbacks of climate change, we must understand the intricacies of each sphere and cycle, from micro to macro scales," she said. "This interconnectedness, and especially connections driven by microbes, fuels my aspiration to become a marine biogeochemistry professor."
In particular, she wants to focus her investigations on marine microbiology, including phytoplankton and microbial communities that facilitate nutrient and chemical transformations in the ocean. After graduating from Bowdoin, Dietrich plans to pursue a PhD in biological or chemical oceanography. 
In the meantime, she has a couple of research opportunities ahead. This summer, she has secured an internship at the Woods Hole Oceanographic Institution as a National Oceanic and Atmospheric Administration (NOAA) Hollings Scholar. She will research microbial nitrogen cycling in metal-rich crusts of iron and manganese that are ubiquitous across the ocean floor—and increasingly attractive to mining companies. "It's important for us to understand their role in the deep ocean," Dietrich said.
Next year, she plans to work on an honors project continuing her research on the microbial ecology and biogeochemistry of undersea caverns, known as blue holes, in the Gulf of Mexico.
A favorite class
Introduction to Oceanography, with Professor of Earth and Oceanographic Science Collin Roesler: "That class just rocked my world. Still to this day, it's been the most transformative course I have taken at Bowdoin. It was great because we learned about everything from waves to large-scale ocean circulation, climate, chemistry, and plate tectonics—and how all these things fit together."