Published April 28, 2020 by Samara Nassor '22
Eating through the Pandemic
Bowdoin Dining Service has been feeding and caring for the forty-seven students living on campus this semester, as well as regularly sharing recipes on
Instagram
to virtually nourish the hundreds of other students living elsewhere.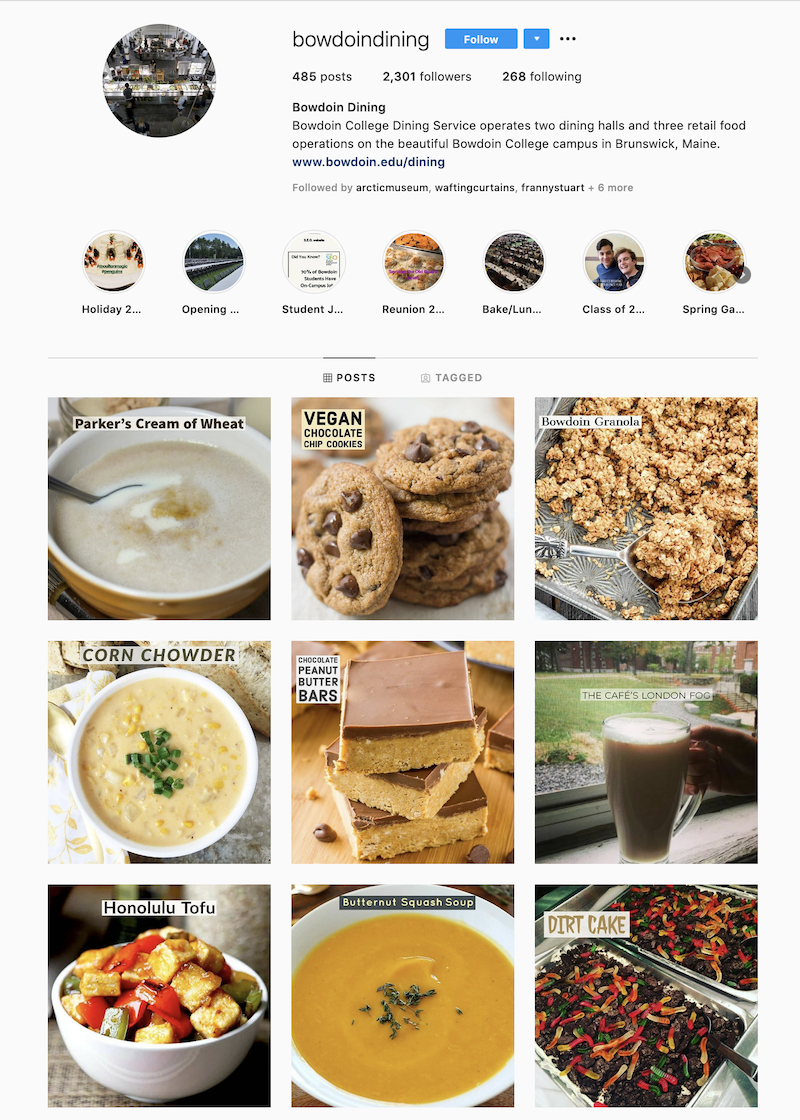 Moulton Union and Thorne Dining Halls are no longer buzzing with the sounds of chatter and the clinking utensils of busy students. Utensils, plates, and pots are on stand-by until everyone returns to campus from quarantine. 
In the meantime, Bowdoin dining has been sharing recipes on social media (@bowdoindining) to give people a chance to recreate some of the College's homemade classics. 
On Mondays, Wednesdays, and Fridays, Richard Escorsio, assistant manager of retail operations and marketing, and Adeena Fisher, assistant director of marketing and special projects, share instructions for making some of Bowdoin's most prized dishes. 
"We are trying to bring Bowdoin Dining Service into people's homes and create a way for us to stay together in these tough times," said Fisher. So far, they have received 260 requests from students. 
Bowdoin's beloved dirt cake—with gummy worms—is a popular option for anyone with a sweet tooth. And it comes together in a flash, Fisher said. 
In addition to satisfying cravings from afar, dining staff are also feeding the forty-seven students who remain on campus. 
Katie Filiakova '22 is one of those students living in the Brunswick Apartments this semester. She said she has been astonished by the care she and her peers have received from dining staff—including being told they can request special meals. "And they make it happen," she said. (Stuffed baked potato was a recent yearning turned into reality.) 
"Dining does so much for us," Filiakova continued. "It requires so much emotional energy and smiling and laughing to bring us joy. They're constantly trying to cheer us up." One solution is serving Bowdoin Logs more than normal. (These are made with vanilla ice cream rolled in pulverized chocolate cookies and topped with hot fudge sauce and slivered almonds.) "We have had them a few times and they don't set a limit, so I took six!" Filiakova said.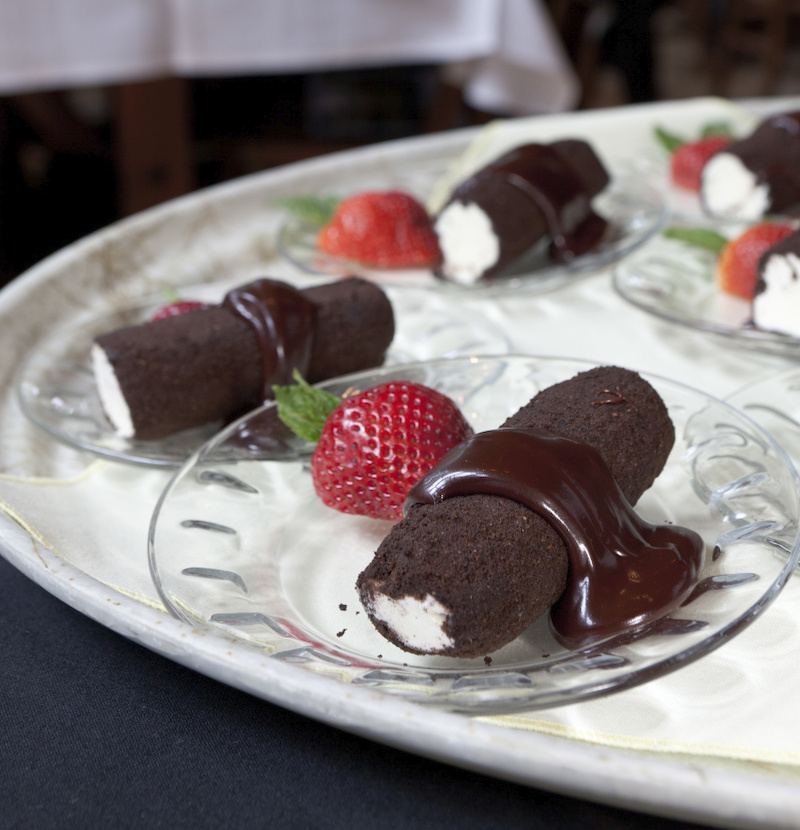 Filiakova's appreciation for the service provided by Bowdoin Dining appears to be shared by others living on campus. "The dining staff has been incredible. They are all our heroes, and we love them for all they do. They have shown endless kindness and have adapted extremely well to these crazy times," said Warsameh Bulhan '22. 
And that kindness extends beyond taking care of appetites. To keep everyone as safe as possible, the staff has been divided into three teams that work all their shifts together, said Interim Director of Dining Services Ken Cardone. "You're going to see this in the future, a lot of businesses are doing it," he said. 
Since Bowdoin went into lockdown, service has been reduced to hot lunches and dinners at Moulton, which is open for ninety minutes twice a day. Only five students are allowed in at a time, and their meals are packed up to go. At dinner, they can also grab an extra snack for late-night munchies, as well as their breakfast for the following morning.
"It's better than not having food!" Filiakova pointed out.
And better than not having food is having treats. Dining employees have occasionally brought out unexpected menu items for the students, like those Bowdoin Logs. 
They also recently set out a cotton candy machine one night, which was a big hit. "Sometimes a surprise is nice," Cardone said.
Dirt Cake
32 ounces chocolate sandwich cookies with cream filling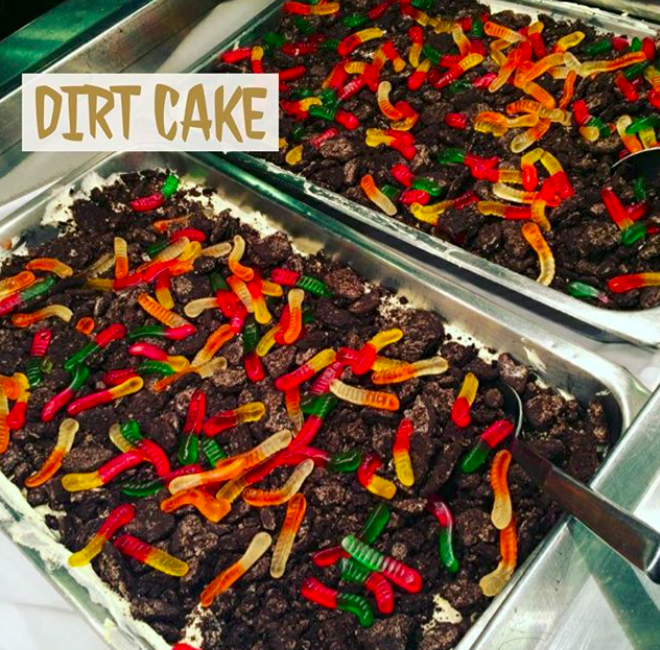 ½ cup butter, softened
1 (8 ounce) package of cream cheese, softened
½ cup confectioner's sugar
2 (3.5 ounce) packages vanilla instant pudding
3½ cups milk 
1 (12 ounce) container whipped topping
Chop cookies very fine in food processor. The white cream will disappear. Mix butter, cream cheese, and sugar in bowl. In a large bowl mix milk, pudding, and whipped topping together. Combine pudding mixture and cream mixture together. Layer in bowl, starting with cookies, then cream mixture. Repeat layers. Chill until ready to serve. Don't forget the gummi worms!