Arts and Culture Preview: Spring Semester
Published by Tom Porter
There's a lot to look forward to on the arts and culture front this semester. The Bowdoin College Arts and Culture Calendar of Events for spring 2020 has now been compiled and released. To complement the calendar, here's a sample of some of the treats on offer in the galleries, museums, concert halls, libraries, theaters, and lecture halls of the College over the next few months.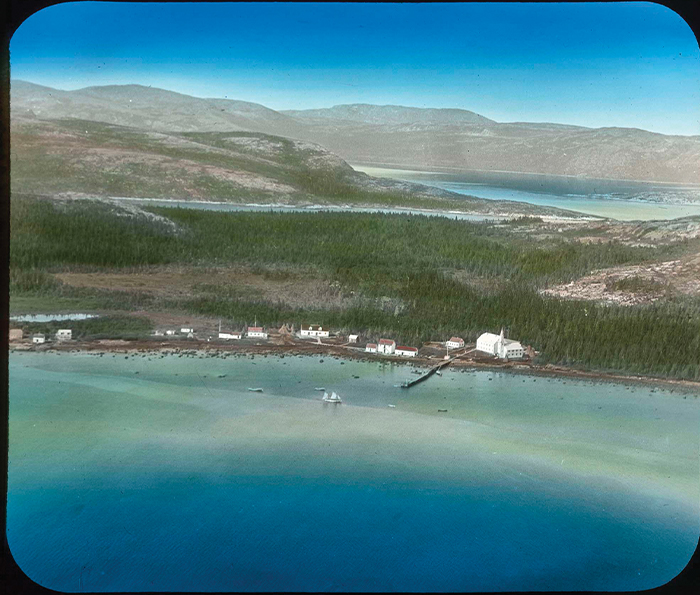 Exhibitions
The Peary-MacMillan Arctic Museum and Arctic Studies Center
New Exhibitions: A selection of Donald MacMillan's gorgeous hand-tinted glass lantern slides, recently digitized, are now on display in the Hubbard foyer, where they'll remain until March 29.
Taking their place in the foyer at the end of March will be Qamutit: Greenland Sled Portraits—a selection of evocative photos depicting this vital form of Inuit transportation, now threatened by the ongoing loss of winter sea ice. That's on display through June 28.
Kajak! (April 9 through December 31): This exhibit explores the traditional skin-on-frame watercraft used by Inuit across the Arctic for hunting, fishing, traveling, and recreation.
Ongoing Exhibitions: A Resounding Beat: Music in the Inuit World explores traditional and contemporary music through Inuit prints, sculptures, and recorded sound. That runs through December 23. Robert E. Peary and His Northern World is a long-term installation that provides a new perspective on the pioneering Arctic explorer.
Hawthorne-Longellow Library
In celebration of Maine's bicentennial, a new exhibition uses rare books, political tracts, maps, and other materials to explore Maine's complicated road to statehood, which culminated on March 15, 1820, when it became the twenty-third state. The State of Maine is on H-L's second floor gallery from January 21 through June 1.
Bowdoin College Museum of Art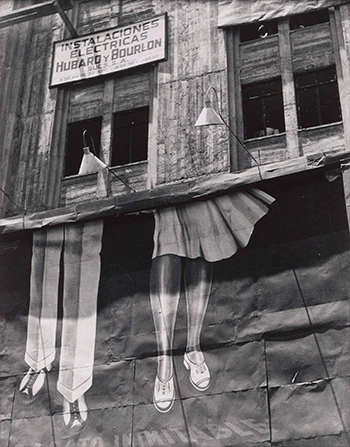 New Shows: Pasado y Presente explores the forces of change and tradition that have shaped modern Mexico through the lens of twentieth-century photographers. That just opened and runs through March 15. 
Today's garment industry comes under review in Fast Fashion/Slow Art (January 30 through August 2), which features films, videos, installations, and performances by an international group of emerging and established artists. 
Andrea Dezsö: The Visitors (February 20 through April 12) explores spirituality and cultural belief systems in response to nature. Dezsö is the halley k Harrisburg '90 and Michael Rosenfeld Artist-in-Residence at Bowdoin. She will be giving a talk at the museum on March 3. 
The aesthetic, political, and historical contexts of Central and West African art are the focus of an exhibition called The Presence of the Past: Art from Central and West Africa, March 26 through September 20. 
Along the Water: French and Dutch Impressionism from the Van Vlissingen Collection (April 9 through August 2) considers the use of water as a key subject for European artists at the turn of the twentieth century. 
The changing attitude of artists toward urban spaces is the focus of an upcoming exhibition curated by the Student Museum Collective, a new group designed to give students the change to engage in museum work. Creeping Pavement: Depictions of an Urbanizing America runs April 23 through May 31.
A couple of exhibitions are being held at the museum in conjunction with Maine's bicentennial this year: At First Light: Photographs of Maine Artist Studios and Homes by Walter Smalling runs May 14 through August 16 and features the work of the celebrated architectural photographer; At First Light: Two Centuries of Artists in Maine (June 27 through November 15) brings together some of the most outstanding artistic treasures created in the state over the last two centuries.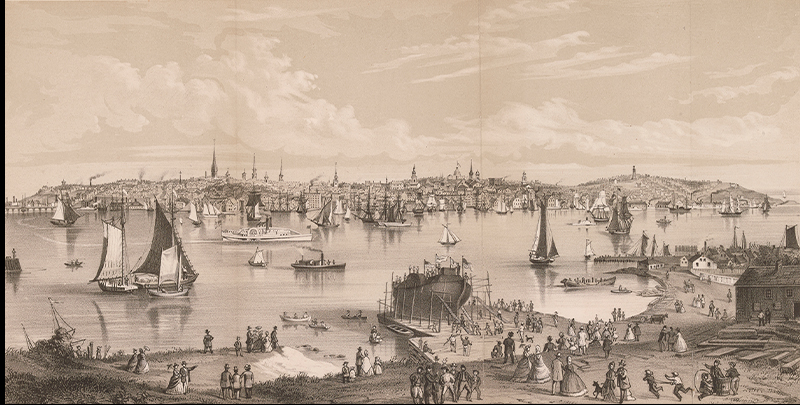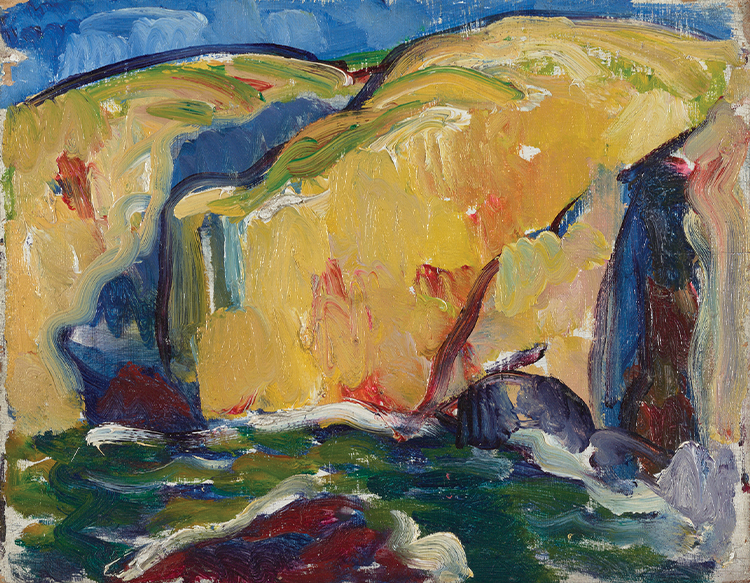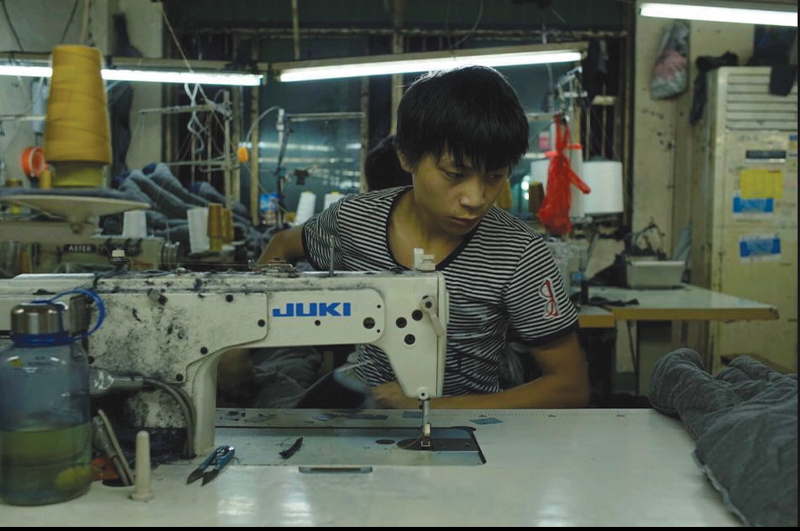 Ongoing exhibitions: These include African/American: Two Centuries of Portraits (through February 9), Emerging Modernisms: American and European Art, 1900–1950 (through March 29), Rufus Porter's Curious World: Art and Invention in America, 1815–1860 (through May 31), Maine's Lithographic Landscapes: Town & City Views, 1830–1870 (through May 31). Assyria to America (through December 13), and To Instruct and Delight: European and American Art, 1500–1800 (through January 1, 2022).
Music
February 6/7: The semester's musical offerings get underway when Beckwith Artist in Residence George Lopez performs a series of solo piano concerts at the Bowdoin College Museum of Art. These "Music at the Museum" events will involve a program of works associated with the exhibitions on view. 
February 15: The Walden Chamber Players are performing on campus. The Boston-based ensemble has garnered a reputation for being one of the most exciting and versatile chamber groups performing today. 
February 22: A double treat for piano lovers—George Lopez will be joined by the internationally acclaimed Chinese American pianist Gulimina Mahamuti for an afternoon concert including works by Schumann and Rachmaninoff. That morning, Lopez will give a master class to students. 
March 4:  The renowned Mexican-born jazz pianist, composer, and educator Arturo O'Farrill and the Afro Latin Jazz Orchestra will be performing at Pickard Theater.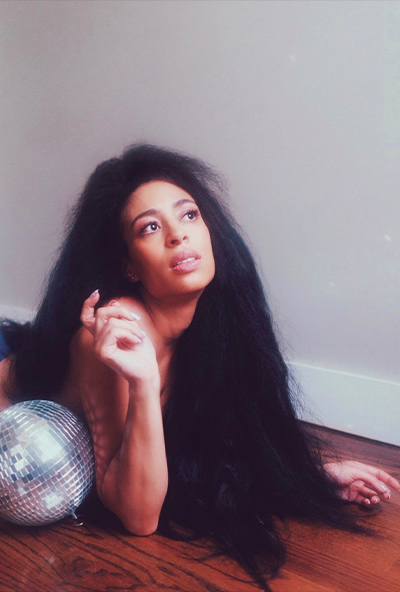 March 27: Musician, songwriter, and activist Candice Hoyes brings her ensemble to campus on to promote her new release. 
March 29: "Russian Women Poets in Song" is an event happening in honor of Women's History Month. The concert features musical settings of poems by Russian poets, including a song cycle based on translations by Bowdoin Professor of Russian Alyssa Gillespie. 
April 3: Jazz composer and Bowdoin saxophone faculty member Titus Abbott brings his collective to campus. The concert features percussionist Michael Sarin and bassist Sean Conly, both integral members of New York City's genre-bending jazz and improvisation community. 
April 5: The Bowdoin College Concert Band performs under the direction of John P. Morneau.
April 10: Pianists Diane Walsh and Martin Perry join Jeffrey Means and Mike Williams, percussion, to present Béla Bartók's 1937 masterwork Sonata for Two Pianos and Percussion, along with works by Debussy, Prokofiev, and Lutoslawski. 
April 16/17: There will be more Music at the Museum concerts featuring George Lopez. 
April 18/19: The Bowdoin Chamber Choir, under the direction of Robert K. Greenlee, will present "Music of the New Millennium," featuring recent works by living composers. There will be two concerts in the Bowdoin Chapel over the weekend.
April 27: The Bowdoin Middle Eastern Ensemble, directed by Eric LaPerna, will present classical and contemporary music from the Arabic and Ottoman Turkish traditions.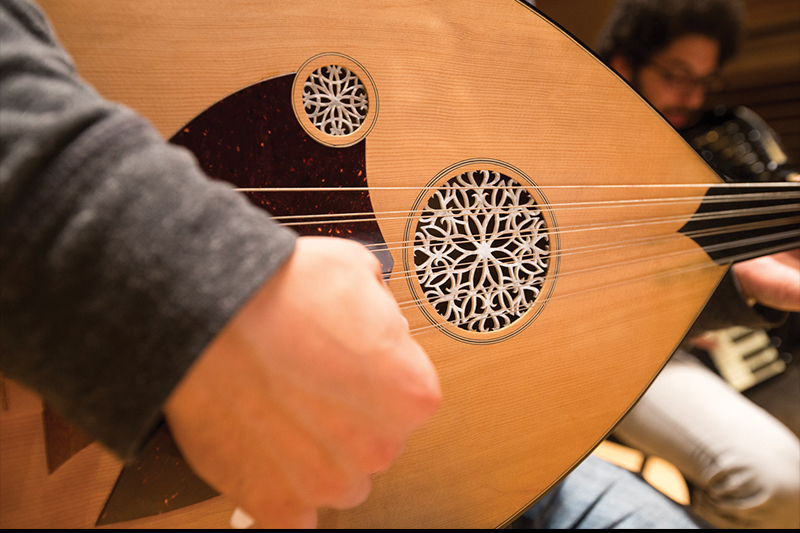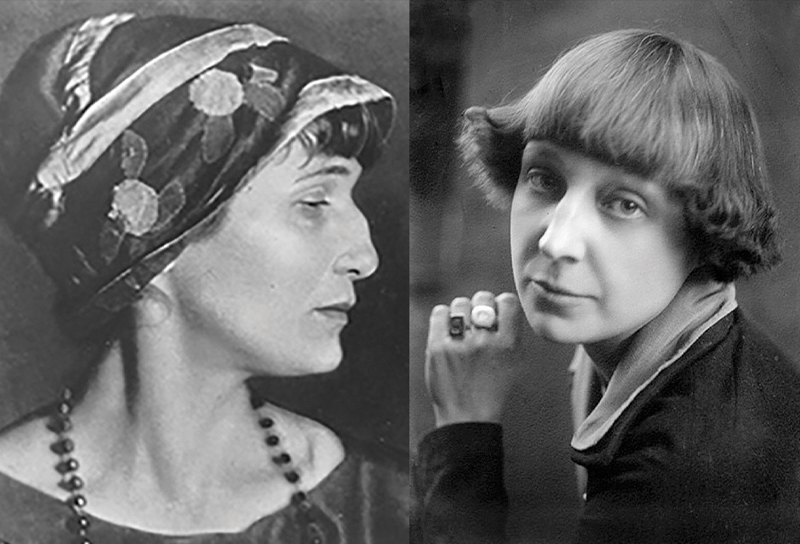 April 28/29: The Bowdoin Symphony Orchestra returns to the stage for concerts featuring student soloists performing concertos by Bruch and Strauss, as well as a major symphony. 
May 1/2: Students coached by music professor Tracy McMullen will perform two evening jazz recitals.
May 2: The West African Music Ensemble will present several dance-drumming traditions from the Ghana/Togo region of West Africa. 
May 3/4: The Bowdoin Chorus and Mozart Mentors Orchestra, conducted by Anthony Antolini '63, will present Johannes Brahms's German Requiem. 
May 7: Student ensembles will be performing at Chamberfest.
May 12: The Bowdoin Symphony Orchestra will host the Coastal Youth Orchestra (CYO). The CYO is a community initiative to support a local music program through mentoring youth in the greater Brunswick area.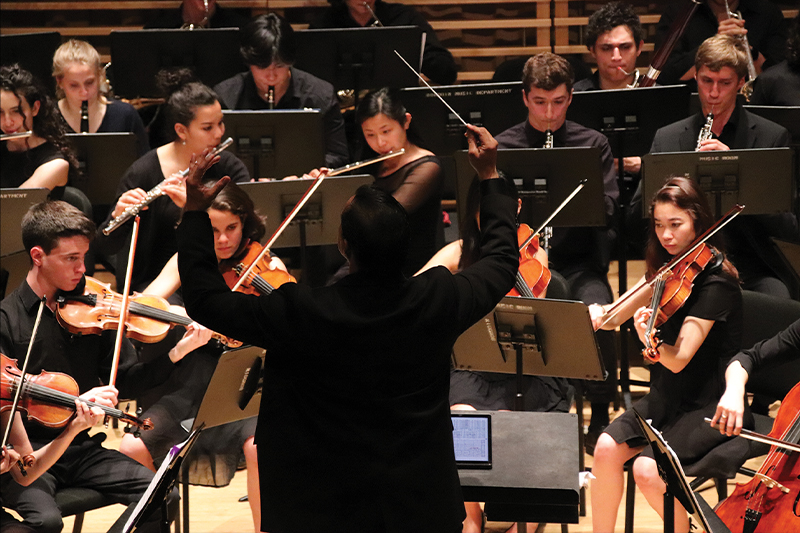 Theater and Dance  
February 28 through March 1: William Shakespeare's Henry VI, Part 2. The powerful and ambitious vie for control in this Shakespearean war epic. 
May 1/2: The annual Spring Dance Concert features choreography by Bowdoin dance faculty Adanna Jones and Gwyneth Jones, with performances by students.
Faculty Book Promotions  
January 29: Harrison King McCann Professor of English Marilyn Reizbaum discusses her recently published book, Unfit: Jewish Degeneration and Modernism (Bloomsbury, 2019). This major new study sheds new light on modernist thought, art, and culture. 
February 12: Fiction writer Brock Clarke, Bowdoin's A. Leroy Greason Professor of English, will read from his novel Who Are You Calvin Bledsoe? (Workman, 2019) and lead a discussion about his work.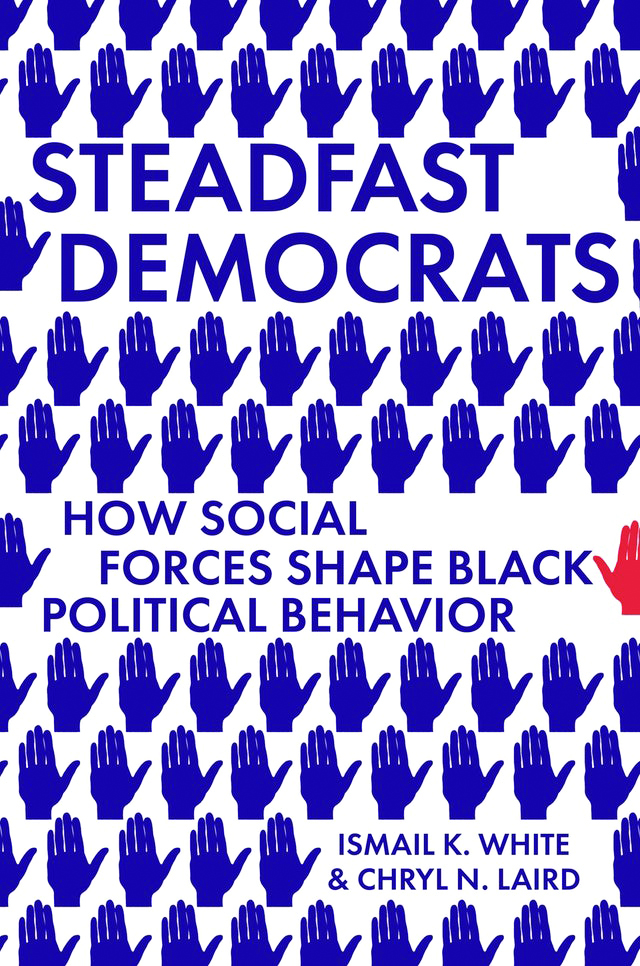 February 13: Assistant Professor of Government and Legal Studies Chryl Laird talks about her upcoming book, Steadfast Democrats: How Social Forces Shape Black Political Behavior (Princeton University Press, February 2020), which she coauthored with Duke University's Ismail White. 
April 16: Professor of Romance Languages and Literatures Elena Cueto Asín discusses her recent work, Guernica en la escena, la página y la pantalla (Guernica on the Stage, on the Page, on the Screen) (Prensas Universitarias de Zaragoza). 
Guest Lectures – include:
January 23: "New Inventions, Scientific Principles, and Curious Works: Rufus Porter and Nineteenth-Century Dreams of Interconnection." This is the keynote lecture for the ongoing exhibition Rufus Porter's Curious World: Art and Invention in America, 1815–1860. It will be delivered by Rachael Z. DeLue, the Christopher Binyon Sarofim '86 Professor in American Art and Old Dominion Professor, Council of the Humanities (2019–20),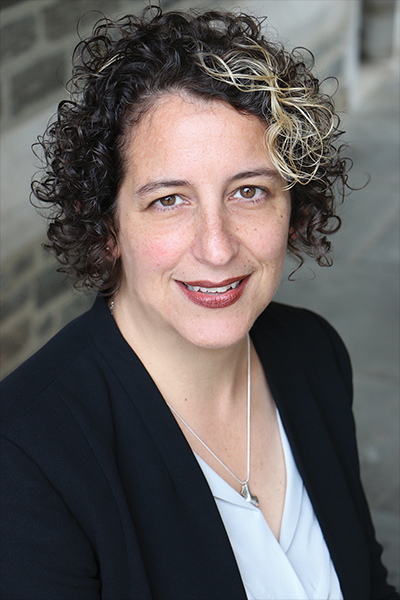 January 28: "Emily Dickinson's Garden." Marta McDowell teaches landscape history and horticulture at the New York Botanical Garden. Her latest book is Emily Dickinson's Gardening Life. Her research has involved recreating the poet's legendary gardening practices at the Emily Dickinson Museum gardens in Amherst, Massachusetts.
January 29: The Environmental and Social Justice Lecture Series resumes with a film screening. One Day in the Life of Noah Piugattuk (2019) tells the story of a band of nomadic Inuit in the Canadian Arctic in the early 1960s in the context of their disappearing lifestyle 
February 3: Author Jason Brown'91 will be on campus and reading from his work as part of the Alpha Delta Phi Society Visiting Writers Series. His third book of stories, A Faithful but Melancholy Account of Several Barbarities Lately Committed, was released in the fall of 2019. Brown grew up in Maine and now teaches in the MFA program at the University of Oregon 
February 11: "By Land, By Sea, By Air: Rufus Porter's Many Connections." Justin Wolff '92, professor of art history, University of Maine, Orono, discusses the artist-inventor's diverse networks with works on view in Rufus Porter's Curious World: Art and Invention in America, 1815–1860.
February 25: "Adventures in Translating Contemporary Russian Fiction: Time Travel, Twisted Families, and Loving One's Authors." Prize-winning literary translator Lisa Hayden will speak about her work translating contemporary Russian novels into English. 
February 27: "FATHERLAND: Culture, Violence, and the Peruvian Landscape." The Bowdoin College Museum of Art brings Boston-based artists Juan Jose Barboza-Gubo and Andrew Mroczek to campus to discuss uses of photography and film to explore LGBTQ communities in contemporary Peru. 
March 4: The Environmental and Social Justice Lecture Series continues with a talk from Joel Clement, senior fellow at the Harvard Belfer Center's Arctic Initiative. The talk is titled "From Crisis to Resilience in the Arctic: At the Front Lines of Change and Innovation."
March 24: "How Outdoor Gear Became Popular Style: LL. Bean Boots and the History of the American Outdoor Industry." The speaker is Rachel S. Gross, assistant professor of history, University of Colorado at Denver.
March 26: The Alpha Delta Phi Visiting Writers Series continues with a reading from author and actor Elena Passarello. Her essays have appeared in Creative Nonfiction, Slate, Ninth Letter, and The Iowa Review. 
March 26: The Fulbright Forum discussion features a panel of distinguished speakers who will address global influences in the creation and exhibition of African art. 
April 1: The practice of yoga will be discussed by Daniela Bevilacqua from the University of London's School of Oriental and African Studies, whose lecture will address the role that women play within Indian ascetic communities.
April 9: "Hunting Kayaks of the North." Author Harvey Golden has built more than eighty replica Inuit kayaks. His lecture marks the opening of the Peary-MacMillan Arctic Museum's Kajak! exhibition.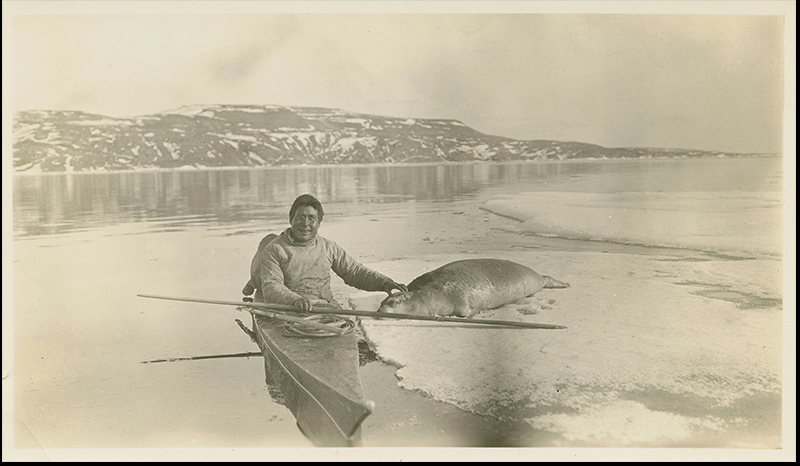 April 16: Rita Safariants, assistant professor of Russian at the University of Rochester, presents "Raising the Dead: Rock Music in Contemporary Russian Cinema." 
April 21: Another author is visiting campus thanks to The Alpha Delta Phi Visiting Writers Series. This time, it's poet and activist Dawn Lundy Martin.
April 23: Jessica S. Johnson and Corine Wegener from the Smithsonian Institution share their important work recovering and protecting ancient artifacts of cultural heritage at the site of Nimrud in present-day Iraq.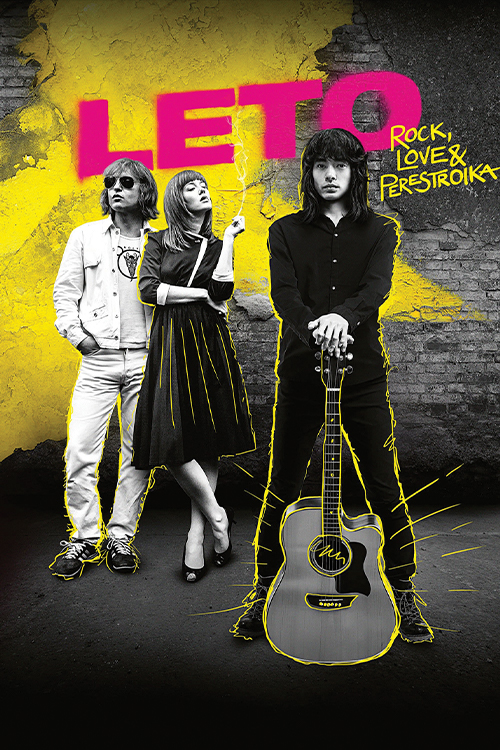 April 29: "Black Metaphors in Chaucer." Speaker Cord J. Whitaker is associate professor of English at Wellesley College. He researches and teaches late medieval English literature and studies medieval religious conflict and the history of race. 
April 30: Maine State Historian Earle G. Shettleworth Jr. presents a keynote lecture in conjunction with the exhibition Maine's Lithographic Landscapes: Town and City Views, 1830–1870, currently showing at the Bowdoin College Museum of Arts. The talk is titled "Urban Aspirations of the New State of Maine." 
May 14: Artist's Tour. Photographer Walter Smelling leads a tour in conjunction with the opening of the new exhibition "At First Light: Photographs of Maine Artist Studios and Homes" at the Bowdoin College Museum of Art. 
June 11: Artist Talk and Workshop. Frau Fiber is among the artists featured in the exhibition Fast Fashion/Slow Art, which opens at the art museum on January 30.
June 27: Maine's Poet Laureate Stuart Kestenbaum presents "Poetry in Maine: Learning to Listen to the Land and Its People." The event is in celebration of Maine's bicentennial and also marks the opening of the exhibition At First Light: Two Centuries of Artists in Maine.
For complete listing of events, check out the online Arts and Culture Calendar of Events. Printed versions of the calendar should be available after January 22, 2020,