Published December 17, 2019 by Tom Porter
From Indiana Jones to Afrofuturism: A German Professor's Story
Her journey to the halls of academia was not a typical one, said Priscilla Layne. It began in a multicultural neighborhood on the north side of Chicago and a fascination with one particular movie character.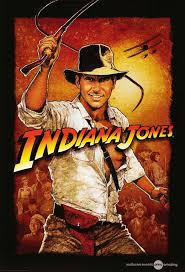 "It's kind of an embarrassing story," Layne admitted. The only child of Caribbean immigrants, Layne developed an unusual obsession with the German language—and it was all because of the Indiana Jones movies. The heroic archaeologist often found himself pitted against evil, art-thieving Nazis, who spoke German with no subtitles, she recalled. "I remember thinking, 'oh, that language sounds interesting, I wonder what they're saying.'" 
Layne began to teach herself German and started taking lessons in seventh grade. She hasn't looked back since. Today Layne is Associate Professor of German at the University of North Carolina Chapel Hill, having earned her PhD at the University of California Berkeley in 2011. Her scholarship addresses issues like race and gender in German film, rebellion in postwar Germany, German popular music, and German appropriation of black popular culture, which is the subject of her latest book, White Rebels in Black: German Appropriation of African American Culture, published last year by the University of Michigan Press. Layne is currently working on her second book project, Out of this World: Afro-German Afrofuturism. 
Layne visited campus on December 6, 2019, to meet Bowdoin students and answer questions in a discussion hosted by George Taylor Files Professor of Modern Languages Birgit Tautz, who is also chair of Bowdoin's German department.
When asked about her views on cultural appropriation, Layne said she was not necessarily opposed to it. It depends on many factors, she explained: "Whether it's a bad thing or not depends largely on the power dynamics at play and what the motivation is of the person doing the appropriating." The key question to answer, she continued, is whether any exploitation is taking place. One example she gave was of black musicians having their music appropriated by white bands and enjoying less success as a result.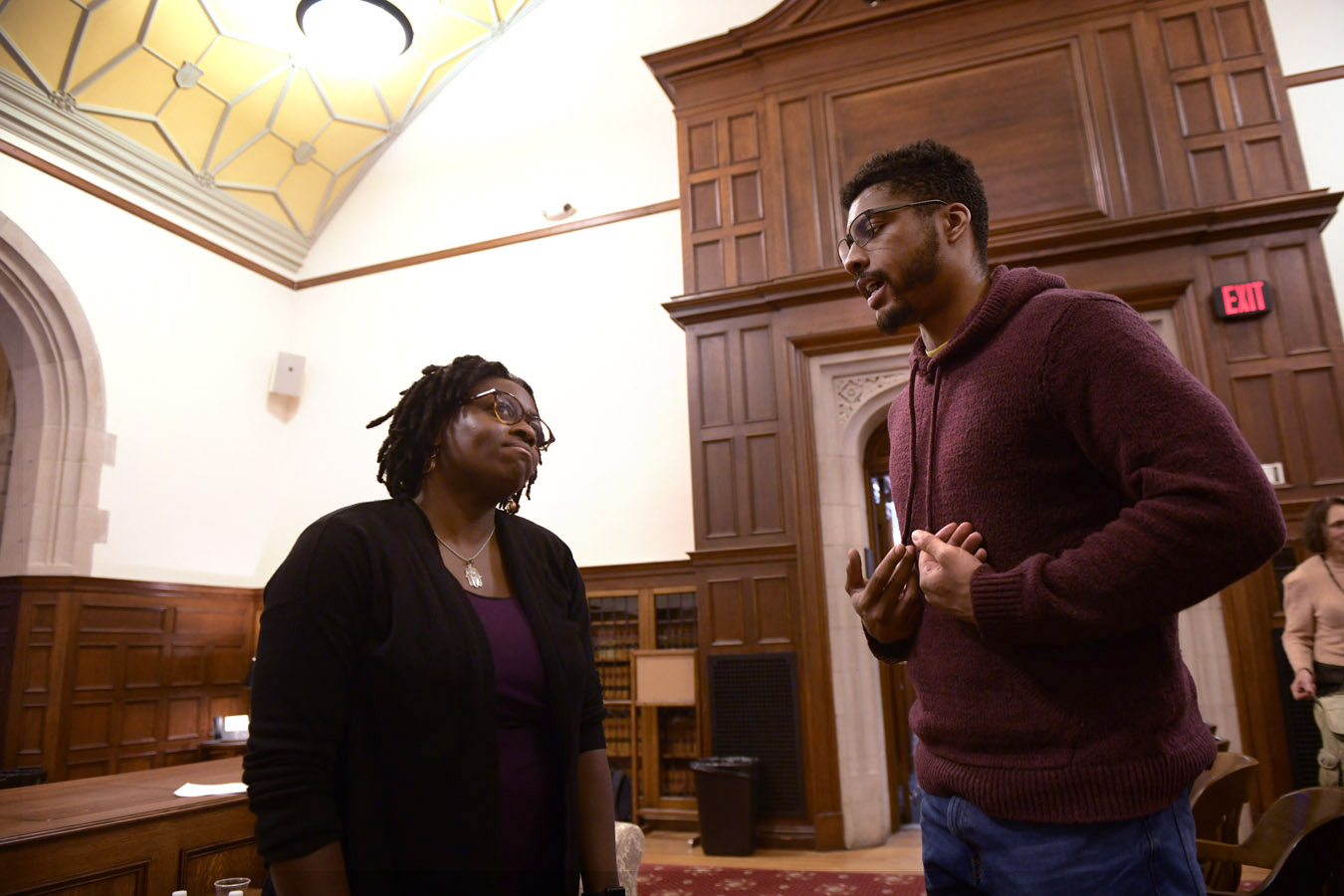 Layne was also asked about the subject of her next book, Afrofuturism—a relatively new academic term describing African diasporic artists' engagement with science, science fiction, speculative fiction, and fantasy. Professor Tautz asked what role Afrofuturism can play in a German context. "Part of what it does for black Germans," said Layne, "is enable them to envision a future that they're a part of and where they can make powerful decisions." 
Layne's visit to Bowdoin was sponsored by the Department of German, the Mellon Mays Fellowship, the Annie Talbot Cole Lectureship, and the Jasper Jacob Stahl Lectureship in the Humanities.