Published November 26, 2019 by Bowdoin Magazine
Run, Don't Walk
As programs and operations manager for Maui Nui Marine Resource Council in Kahulu Hawai'i, Amy Hodges '05 oversees the implementation of projects aimed at restoring the health of coral reefs, fish populations, and ocean water.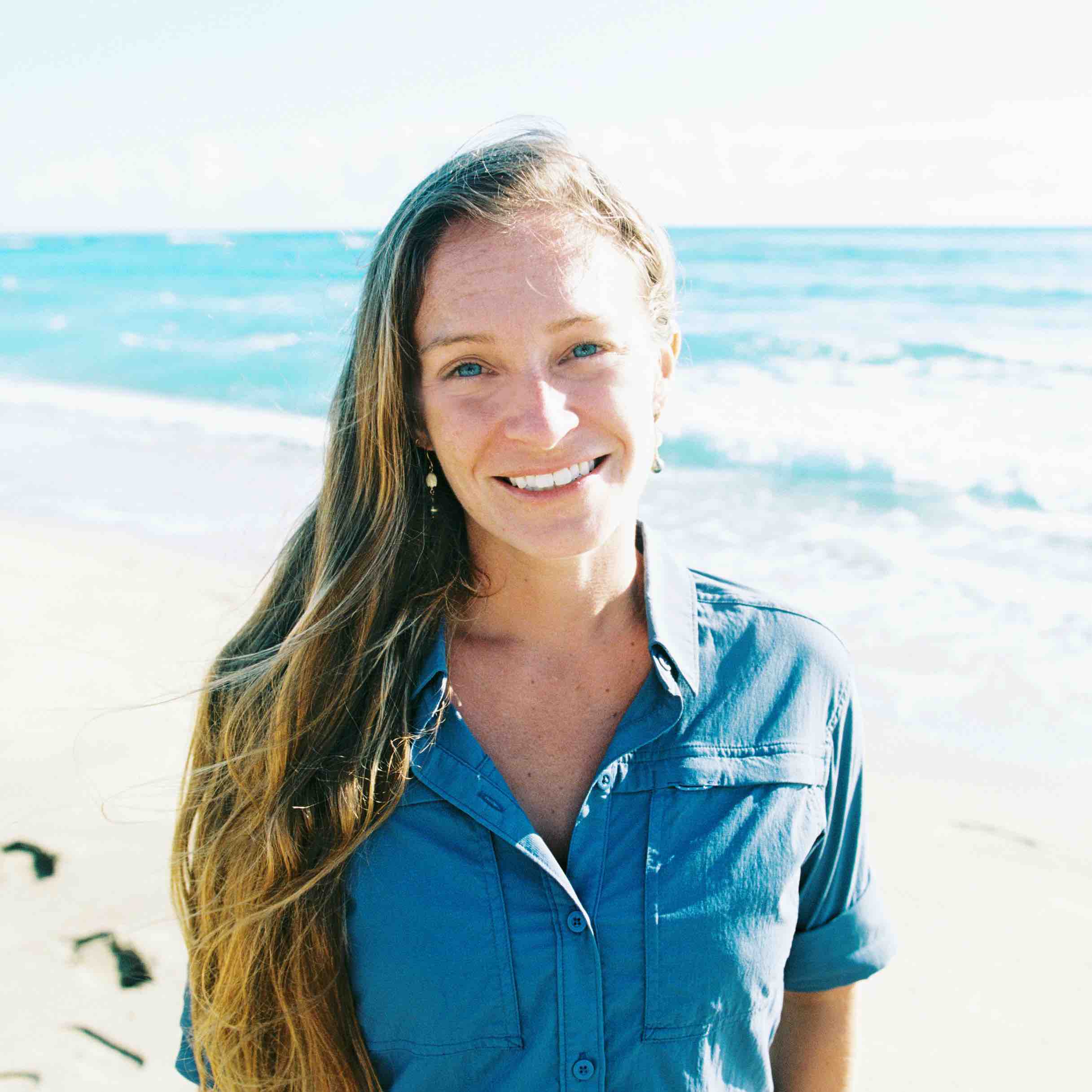 Working for a small nonprofit for the past seven years, I get to be a bit of a jack-of-all-trades and have had a lot of on-the-job training. My-day-to-day work can really vary. One day, I'll be out in East Maui helping to facilitate community action plans and monitoring opihi (limpets); the next, I'll be towing around a water quality monitoring probe from a kayak, and then I'll be in meetings with county and state agencies for permitting and watershed planning. I'd be lying if I gave the impression it's all exotic field work. A good chunk of my time is spent writing grants, balancing budgets, and planning meetings. 
I'm excited about a couple of big programs I'm working on right now. One is installing caged oysters in a harbor to work as little biofilters to help clean the water. Another is installing firebreaks in the watershed above the oysters to help decrease the frequency of wildfires in the area which ultimately result in erosion and sedimentation on the reefs below. 
It's an interesting balance that's needed to effectively restore and conserve our natural ecosystems, especially in a place like Hawai'I, where the people are so intrinsically connected to the land. No one knows a place better than the people who live there, and whose families have lived there for generations. They remember how abundant the marine resources once were, have seen how it's changed over time, and can best recognize the catalysts of these changes. Pre-contact Hawaiian culture was really successful at managing its marine and terrestrial resources, thinking of it as an entire interconnected ecosystem, which, of course, it is. Many of its rules and methods are still applicable to today's conditions and can and should be embraced and intertwined with modern day science.    
My Bowdoin major was visual arts, but the other half of me was heavy in the science world, resulting in a biology minor. I'm so grateful that Bowdoin is the type of school where the course scheduling allows for such an overlap in areas of study. I like building things with my hands and can visualize the steps of a project from the beginning to end. I also love science and nature and animals and want to do everything I can to help keep this world healthy. My employment history reflects this crossover in areas of interest. I've had all kinds of jobs since graduation that led to my career in conservation: art gallery intern, barista and sandwich maker, music festival art installer, humane society professional cat lady, veterinary technician, timber frame wood-working tool saleswoman, and even farm-share veggie boxer-upper. In Hawai'i, I volunteer with a wide variety of organizations to do everything from tree planting to overnight-turtle-nest watching to marine debris cleanups on remote islands. I've actually found that all my best employment opportunities have originated from volunteer positions. These jobs and experiences, paired with the diverse liberal arts education from Bowdoin, provided me with the broad skill set that I now utilize in my current career.  
We're in a "run, don't walk" situation with conservation efforts today. Global climate change is upon us. Ocean temperatures are rising and acidifying, resulting in sweeping coral reef bleaching events. The world's unique environments, like Hawai'i, won't be the same as we know it for our future generations. But that doesn't mean that the future has to be necessarily bad, just different. There are lots of reasons to hope and lots of good solutions out there. It all depends on what we, both as local and global communities, do today. What's difficult about this is that it requires a change in mindset, lifestyle, and policy. Asking people to change their minds and the way they do things can be challenging. Asking individuals and governments to open their wallets to make the investment in infrastructure and resource use is even harder. Spreading awareness and understanding of the true causes of environmental decline to the public and decision-makers is key. It's important to provide realistic solutions and a reason to be inspired for the future.    
If you had one more day to spend at Bowdoin, I'd have to hit up Moulton brunch with my girlfriends from freshman year fourth-floor Maine Hall south side, swing by the Coastal Studies Center on Orr's Island to work in the shell midden archaeological sites, then head out to the fields for some ultimate frisbee with my Bowdoin teams, Chaos Theory and Stoned Clown, and wrap the day at Helmreich House with my old housemates from 238 Maine Street. 
I really enjoy learning the Hawaiian language and have recently completed three years of Hawaiian Language courses at University of Hawai'i Maui College. I'm also a graduate of the Ka Ipu Kukui Leadership Fellows Program. I'm an avid beachcomber (even before living in Hawai'i), and I've just returned from a trip to Florida, where I was scuba diving for twenty-million-year-old fossilized megalodon teeth, and I was fortunate enough to find two! For the past couple of years, I've been fostering litters of bottle-baby kittens for the Maui Humane Society, something I used to do while still living back in Portland. I'm happy to report that most of my friends now have a cat that was once one of my foster kittens. I love spending time on the water. I paddle Hawaiian outrigger canoe with a local north shore club. We compete in sprint races and distance voyages, crossing channels between the Hawaiian Islands. I even had the opportunity to represent Team Hawai'i in the 2016 World Sprints (canoe racing) in Australia. 
Living in Hawai'i certainly is a dream fulfilled for me, but it comes with the requirement of having sensitivity and respect for the host culture. Hawai'i's current economy depends heavily on its tourism industry, and the benefits of this have to be weighed carefully against impacts to its environment, culture, and quality of life for its residents. There are many Sustainable Tourism Certified businesses on the islands that visitors can feel good about embracing.  
---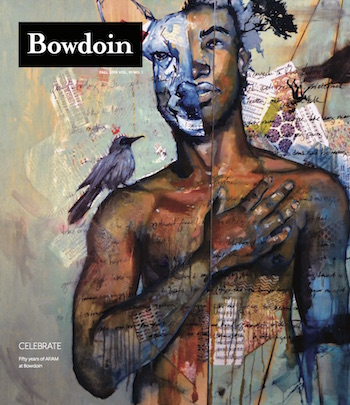 This story first appeared in the Fall 2019 issue of Bowdoin Magazine. Manage your subscription and see other stories from the magazine on the Bowdoin Magazine website.