Published November 26, 2019 by Rebecca Goldfine
Art from the Arctic Museum: Printmaking Students Explore Collections from the North
This fall, students in Associate Professor of Art Carrie Scanga's Printmaking I class immersed themselves in the Arctic Museum. The results are three extraordinary bound books that will be held in Bowdoin's Special Collections.
For the past decade, Scanga has regularly brought her printmaking students to the Peary-Macmillan Arctic Museum to explore its collections. The museum is a repository for nineteenth-century items from Arctic explorations, as well as historic and contemporary Canadian Inuit and Alaskan Yup'ik and Iñupiat art.
This semester, in collaboration with her students and Claudia Fieo, who is Bowdoin's Marvin Bileck Printmaking Project visiting artist, Scanga and her students decided to get more closely involved with the museum. Scanga asked curator Genevieve LeMoine to present the class with objects from the collections, asking only that they have texture. 
Scanga sought objects with interesting surfaces because the printmaking technique the class used—collagraphy—is "a textural medium, a matrix built from shapes of collaged found materials," she explained. LeMoine selected a variety of objects: fossils, bones, figurative prints, carved sculptures, photographs, clothing, and taxidermy animals. Each student selected a piece or pieces to focus on.
Below are a few of the pieces LeMoine showed the students.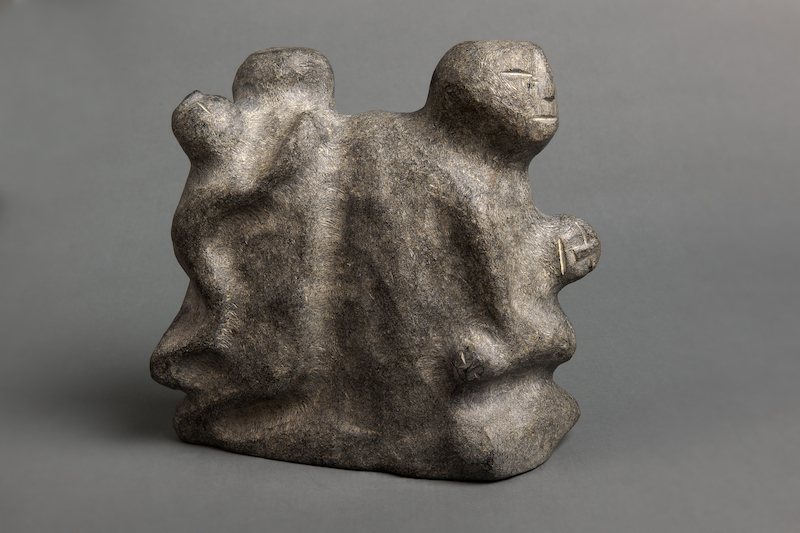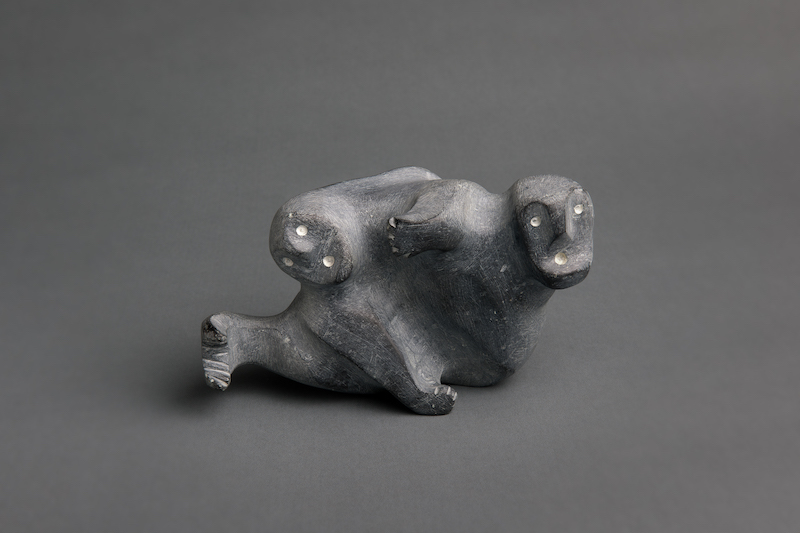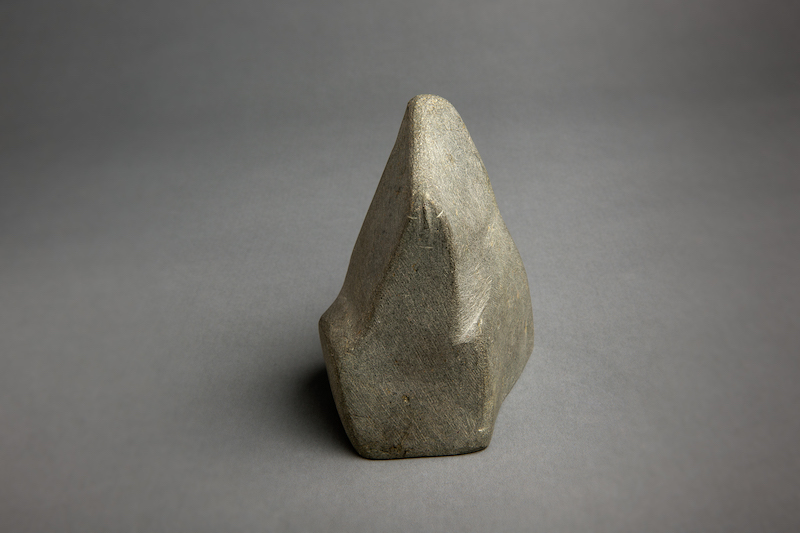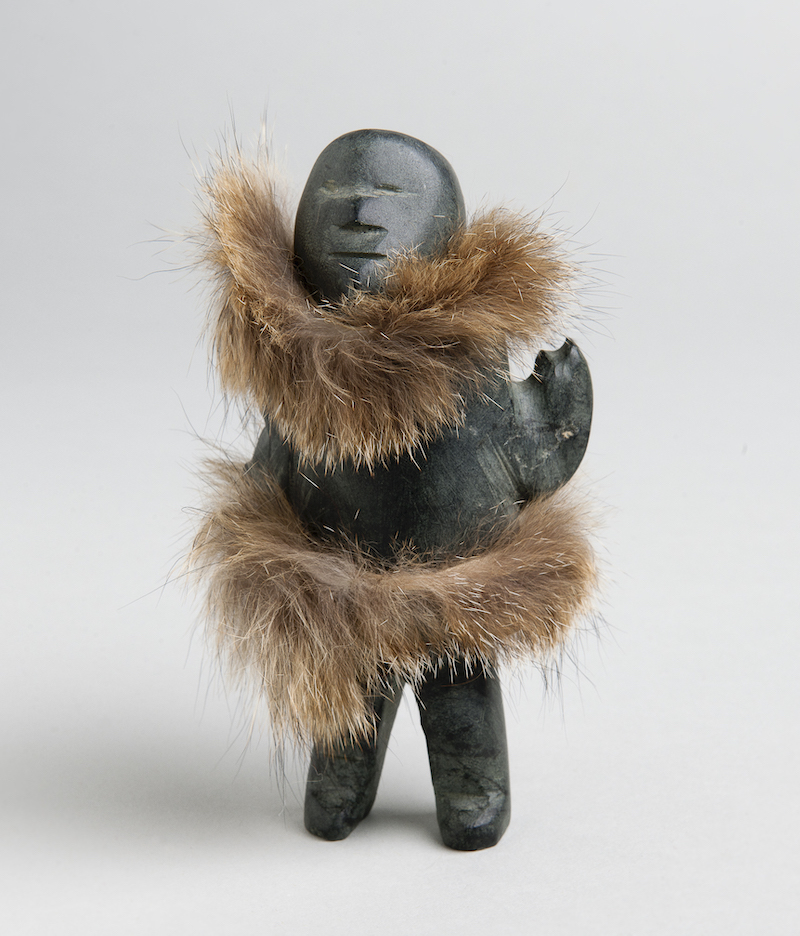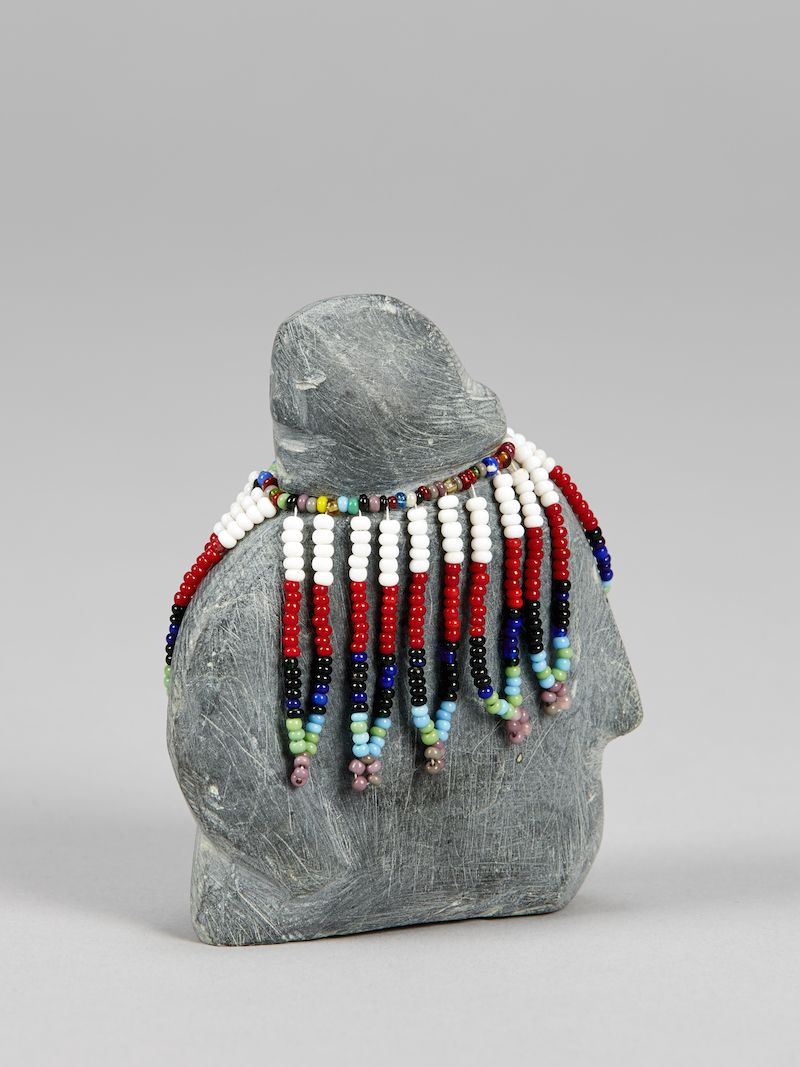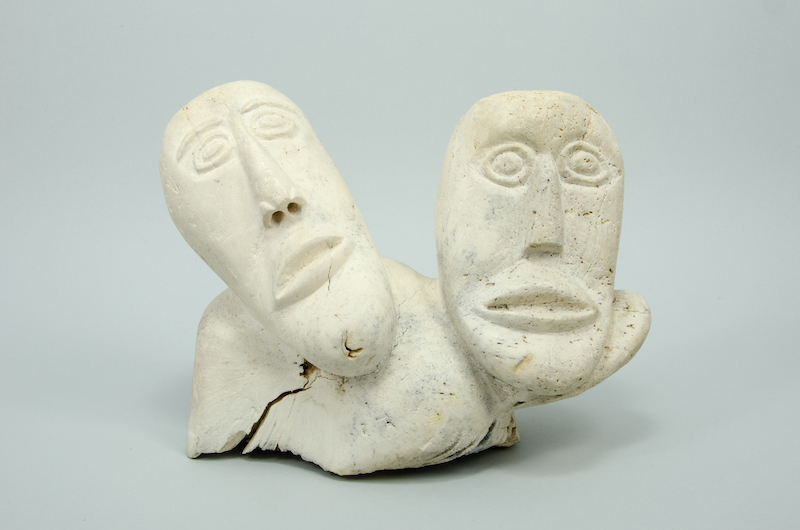 The class worked toward the final product—communal bound books of prints—in several stages. "The first part of our project was to take in sensory information, to draw from observation, to take the object in without judgment," Scanga said. "We spent hours in the museum looking and being with the objects."
The next step was integrating these observations with the students' identities—which involved both self-reflection and researching the items. The final step, Scanga said, was "communication—since this is printmaking: how do we make a piece of art that communicates what it is we want to express and all we have learned and understood." 
Working with the Arctic Museum staff and engaging with its objects was stimulating, creating a fertile exchange of ideas in the class, Fieo said. "The value of working from these unique primary sources cannot be overstated and created a far more sensory and intellectually provocative learning experience," she added.
At the end of the project, the students contributed three of their prints to three bound books. The public can view them in Special Collections, in Hawthorne-Longfellow Library.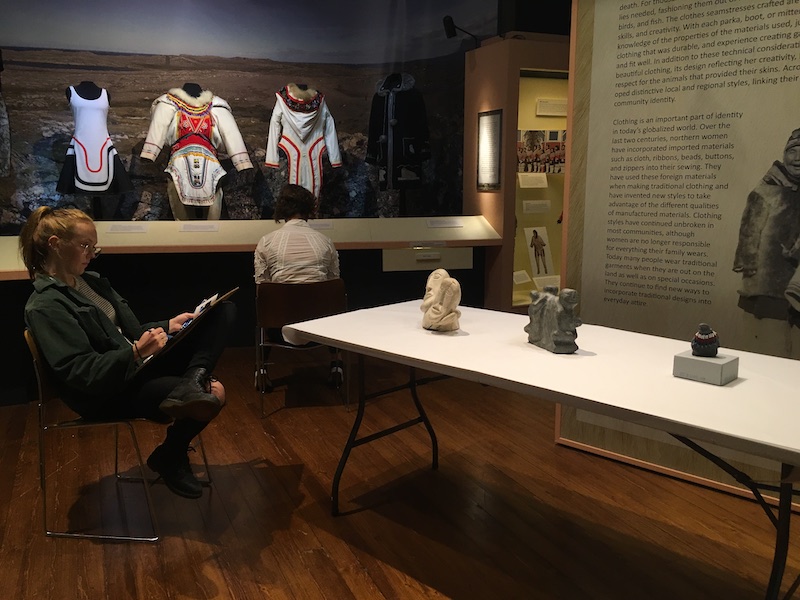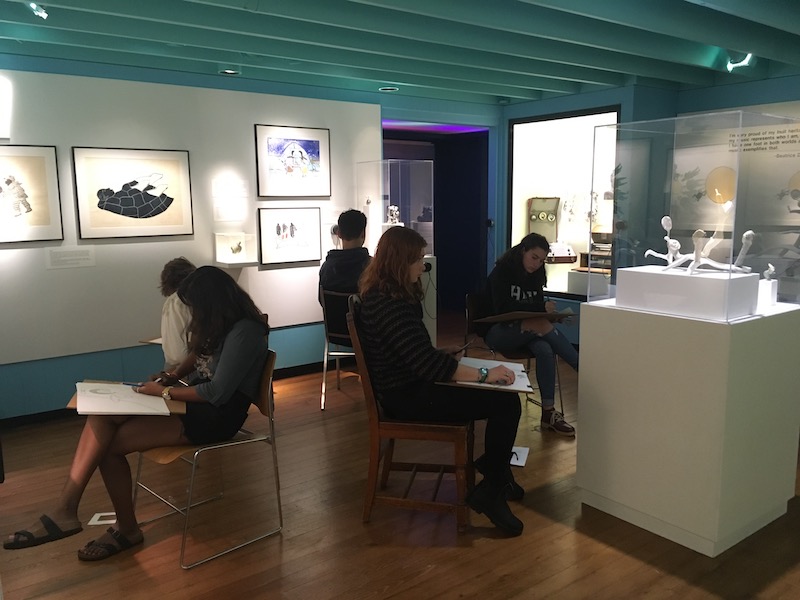 Throughout the process, the class tackled questions around inspiration versus appropriation. "How do we as cultural outsiders, how do we look and take in the artworks and experiences that the Arctic Museum has to offer, and how do we then express them?" Scanga said, explaining the focus of many class critiques.
Anthea Bell '22, a student in the class, said she appreciated exploring the tension between drawing inspiration from others' without appropriating or copying their work, in the end coming up with original prints that reflected both the source and the artist. She chose to work with an Inuit sculpture of a hunter with "wide-open, striking eyes...In my print, I knew I wanted to capture the frenetic energy and the intensity of his gaze," she said.
Another student in the class, Olivia Groell '22, said the class introduced her to both printmaking and Arctic cultures. "I learned both about another culture and a new medium of art, and I learned by doing and making," she added. She selected a drawing by a female artist, a self-portrait of a child surrounded by dolls, and Groell, too, ended up making a self-portrait, with her eyes closed but many eyes floating open around her.
In Claudia Fieo's print, a polar bear roars behind a young Inuit girl. "In one version, the sea seems to rise to submerge her and the bear; in another, she stands isolated from an environment that darkens and recedes behind her," Fieo writes in her artist statement. "As an outsider, I sought to honor the deep cultural bond between the Inuit people and the natural world—even as the forces of climate change and colonialism threaten their existence."