Published October 11, 2019 by Tom Porter
Book Honors for Birgit Tautz
George Taylor Files Professor of Modern Languages Birgit Tautz is being honored for her most recent book, which offers a new perspective on late eighteenth- and early nineteenth-century German literary history.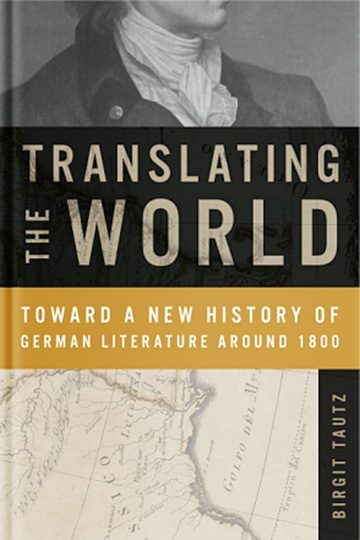 Translating the World: Toward a New History of German Literature Around 1800 (The Pennsylvania State University Press, December 2017) has been selected to receive the 2019 South Atlantic Modern Language Association (SAMLA) Studies Book Award – Monograph.
"Birgit Tautz's Translating the World invites a reconsideration of German literary history by tracing the local contexts in which 'the global' was received and imagined," said James Ross MacDonald, chair of the prize-giving committee. "Rather than focusing on the nation-state, her lively, theoretically engaged argument offers an expansive account of translation, the city, and networks as organizing principles for language and culture," he continued.
"I am pleased and humbled by this recognition," commented Tautz. "I take this as a sign that German studies is alive and well and has much to contribute to intercultural exchange, transatlantic work, and a broader discussion of literature and humanistic inquiry." Tautz said she was especially proud of the fact that the book has been received so positively among scholars involved in cross-disciplinary work of that period, pointing out that it was shortlisted for the 2019 Kenshur Prize, issued by Indiana University's Center for Eighteenth-Century Studies. Tautz travels to Atlanta, Georgia, next month to be formally presented with the SAMLA award.
Read more about Translating the World.