Published September 03, 2019 by Symone Marie Holloway
The Newest Scholars: Geoffrey Canada Scholars, Year Two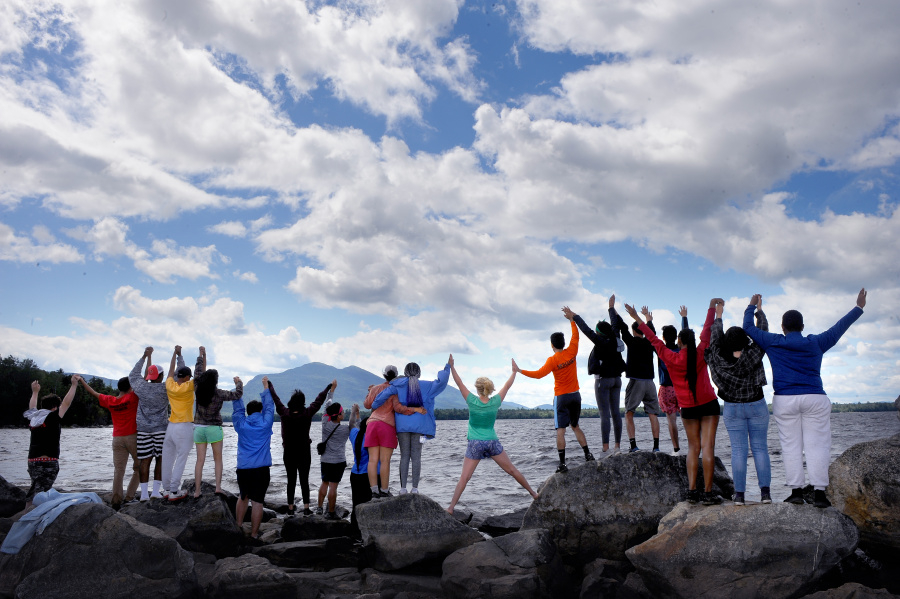 Christiana Okafor '23 is one of eighteen students who have come from as far away as Texas and Hawaii to start college at Bowdoin as a Geoffrey Canada Scholar.
"I was ecstatic when I found out I was accepted into the program," Okafor said. "Coming from so far [in Texas], it made me feel a lot more confident to come to a place I had never been to knowing I would have that support."
Geoffrey Canada Scholars is an academic enrichment and college transition program. It is one of many programs under THRIVE, a new initiative funded by Netflix CEO and cofounder Reed Hastings '83 to foster achievement, belonging, and mentorship to students historically underrepresented at Bowdoin. These are often students from low-income backgrounds, students of color, or those who are the first in their families to attend college.
The Geoffrey Canada Scholars are invited to be a part of the program from Bowdoin's admitted applicant pool. The program begins with the summer institute, "which is a period where we help students transition to college, build community and support each other, and learn what the academics will be like," said Jessica Perez, director of THRIVE. "The second year is really exciting, because we get to apply some of things that we learned last year."
One of the changes the program made, based on last year's student feedback, was to decrease the summer classes from three to two. "We learned that, in our enthusiasm to help them, we wore them out by the time they had gotten to fall!" Perez said. This allowed more time for reflection and rest—and a bit of fun.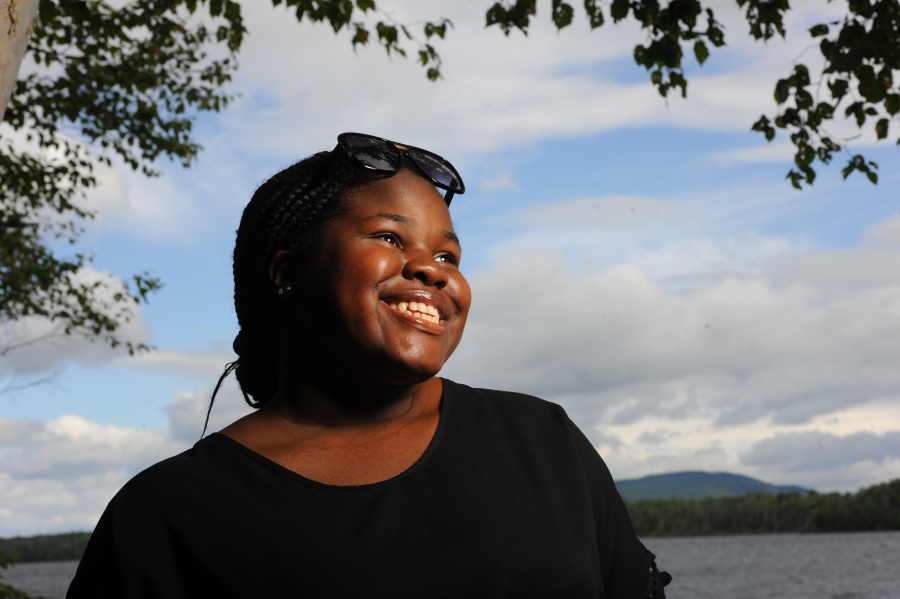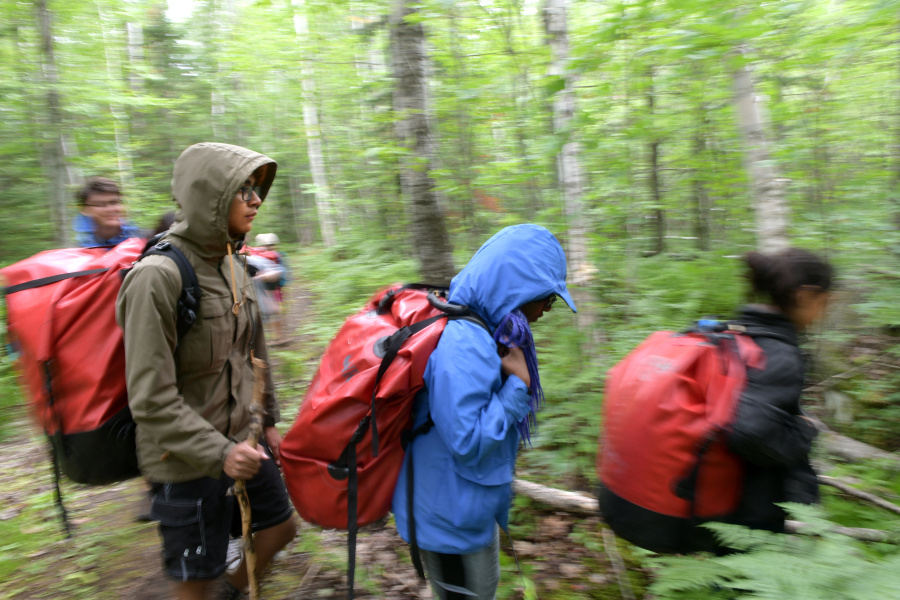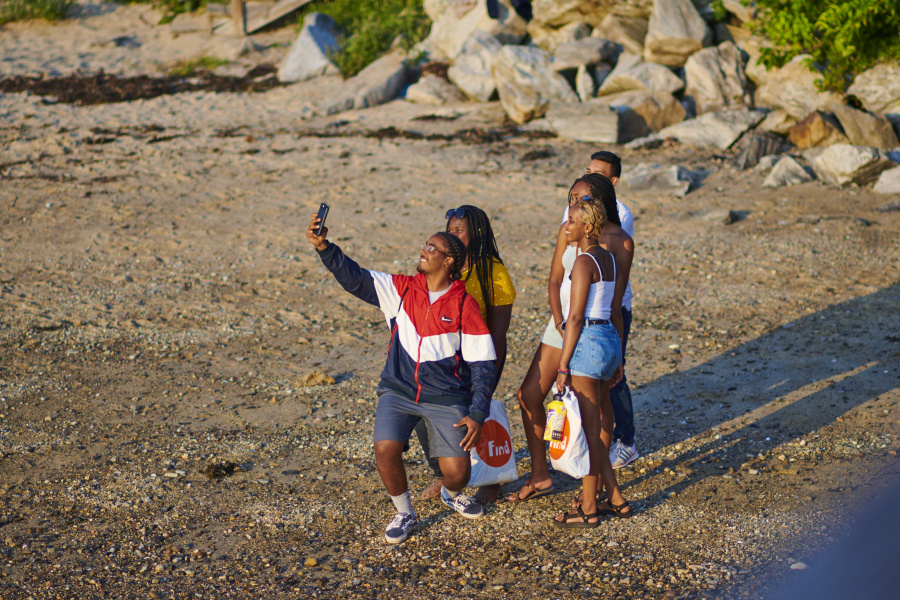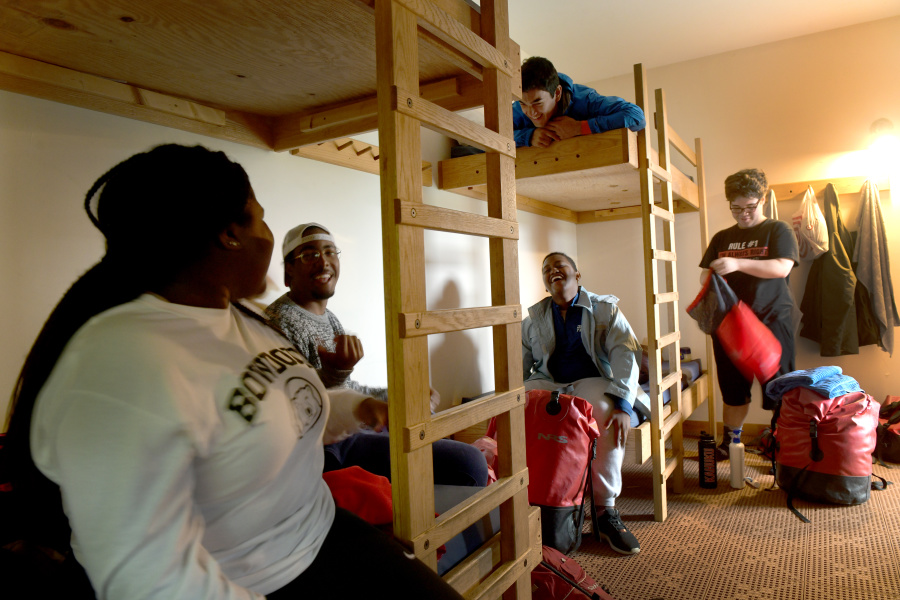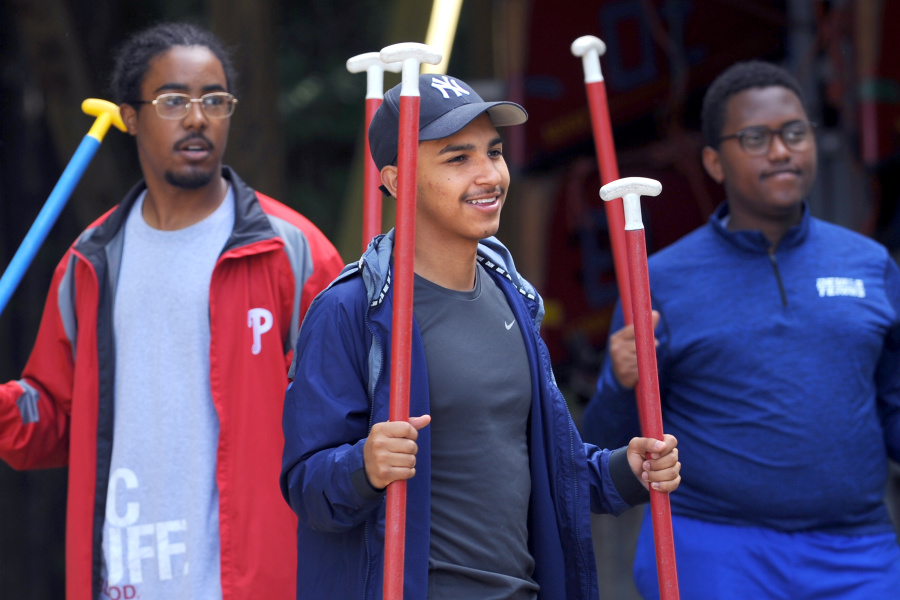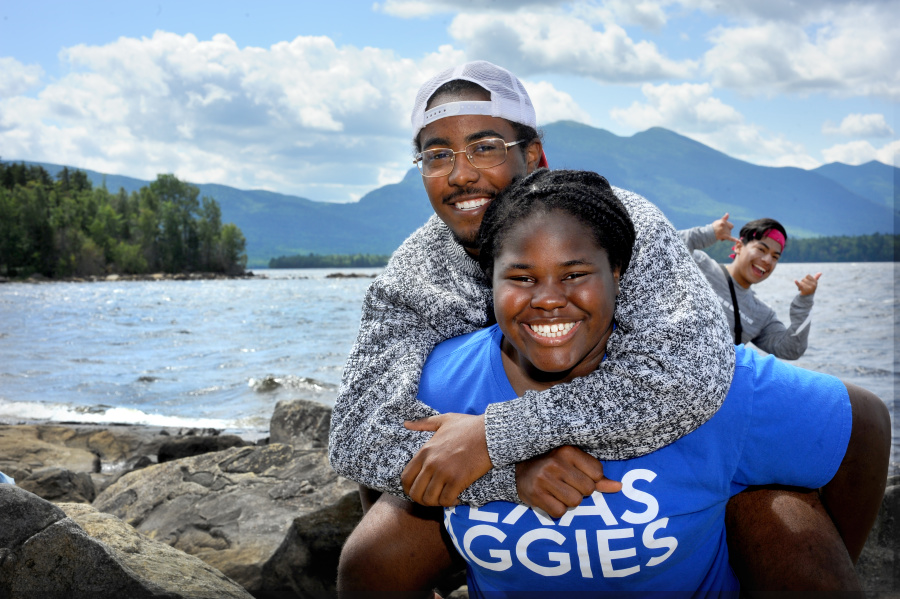 Okafor said it was hard to choose just one memorable experience from the six weeks. "We took a weekend trip to Boston, we took trips with the Bowdoin Outing Club, and canoed and bushwacked," she said. "I think going to Cape Elizabeth was one of my most memorable experiences, because my grandmother loves lighthouses and we saw so many. So to be able to kind of simultaneously experience it for me and for her was super great."
 This year's classes included a reading, writing, and rhetoric class and a quantitative reasoning course based around the topic of environmental health. The latter class was taught by two faculty, a math professor and an environmental studies professor—Eric Gaze and Eileen Johnson. One of the key features of this course was the students' work with a mapping program called ArcGIS.
Meredith McCarroll, director of writing and rhetoric at Bowdoin, taught the writing course, emphasizing the many different types of academic writing the students may be asked to do in their college classes. Each week she invited a different guest professor to introduce the students to the writing of their discipline. 
"It was, more than anything, an introduction to reading and writing in different fields," McCarroll said. The first week's guest was President Clayton Rose, who has a PhD in sociology. The second week was Associate Professor of Africana Studies Judith Casselberry, followed by Professor of Anthropology Krista Van Vleet and Assistant Professor of Art History Dana Byrd. 
McCarroll will continue to work with the Geoffrey Canada Scholars this semester. "What I decided to do in the four weeks that I had with students was informed by the fact that I will be teaching these students in the fall," she said. "I'm stretching out building blocks and seeing the summer institute as an on-ramp to the first-year seminar."
One of the most important and fulfilling aspects of her job, she added, is her work to ensure equity and access for all students. "I think we have enormous disparities in our country around educational access," McCarroll said. "And I'm excited to work at a place that is actively trying to broaden that access."