Published August 27, 2019 by Rebecca Goldfine, Tom Porter, and Janie Porche
Class of 2023: A Day of Hellos, Goodbyes, Advice, and Hugs
It's one of the most emotional days on the Bowdoin calendar. Heavily laden cars began rolling onto campus just before 9 a.m., as parents and loved ones prepared to say goodbye and good luck to the Class of 2023.
Some came just a few miles to get here, others traveled thousands of miles over several days. The 499 new arrivals were chosen from an applicant pool of more than 9,300 applicants. Sixty-four percent of the new first-years come from outside New England, 35 percent are students of color, 11 percent are international students, and 16 percent are first-generation college students.
After the students settled into their rooms, they attended afternoon sessions by the first-year deans and President Clayton Rose.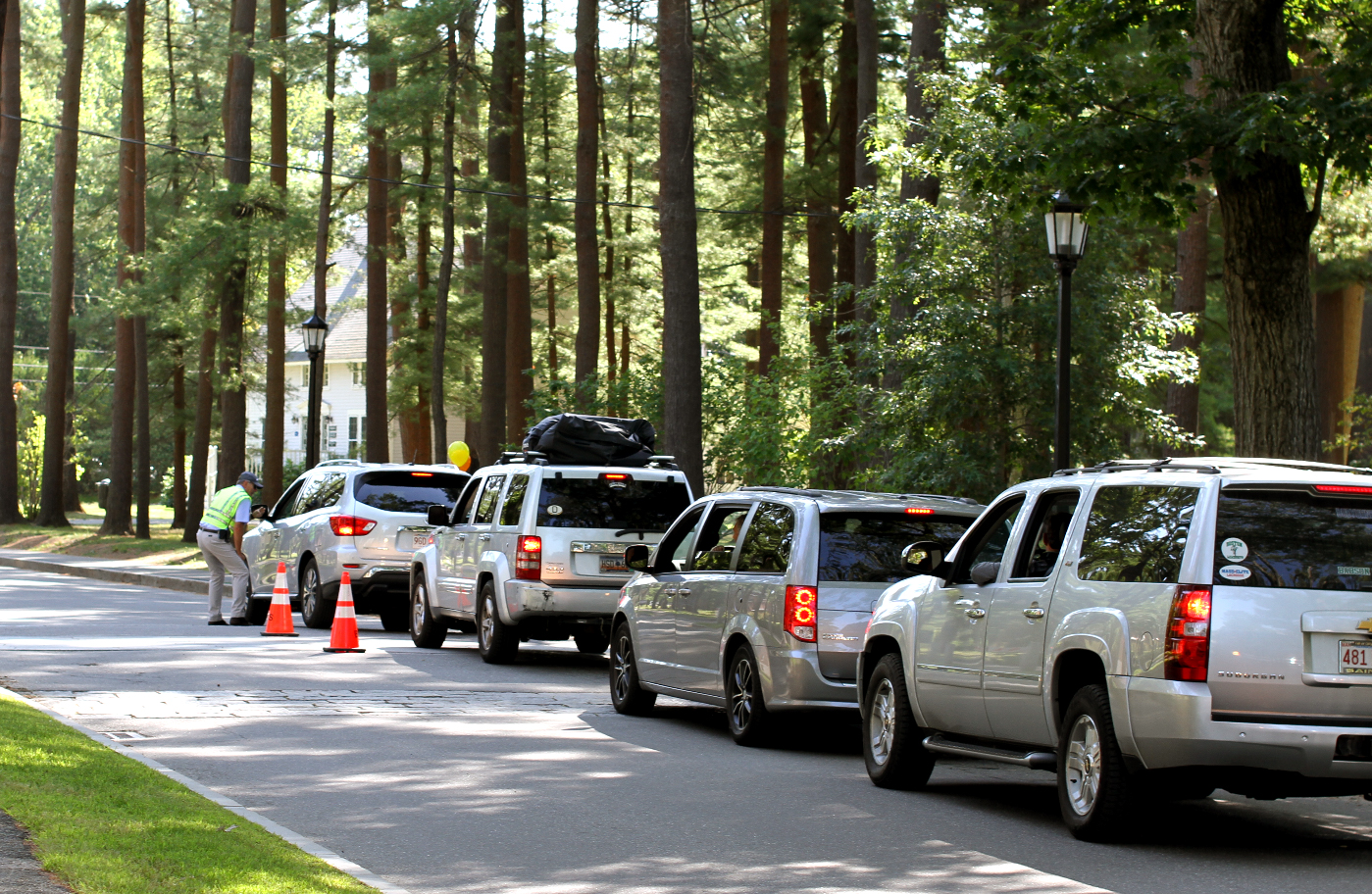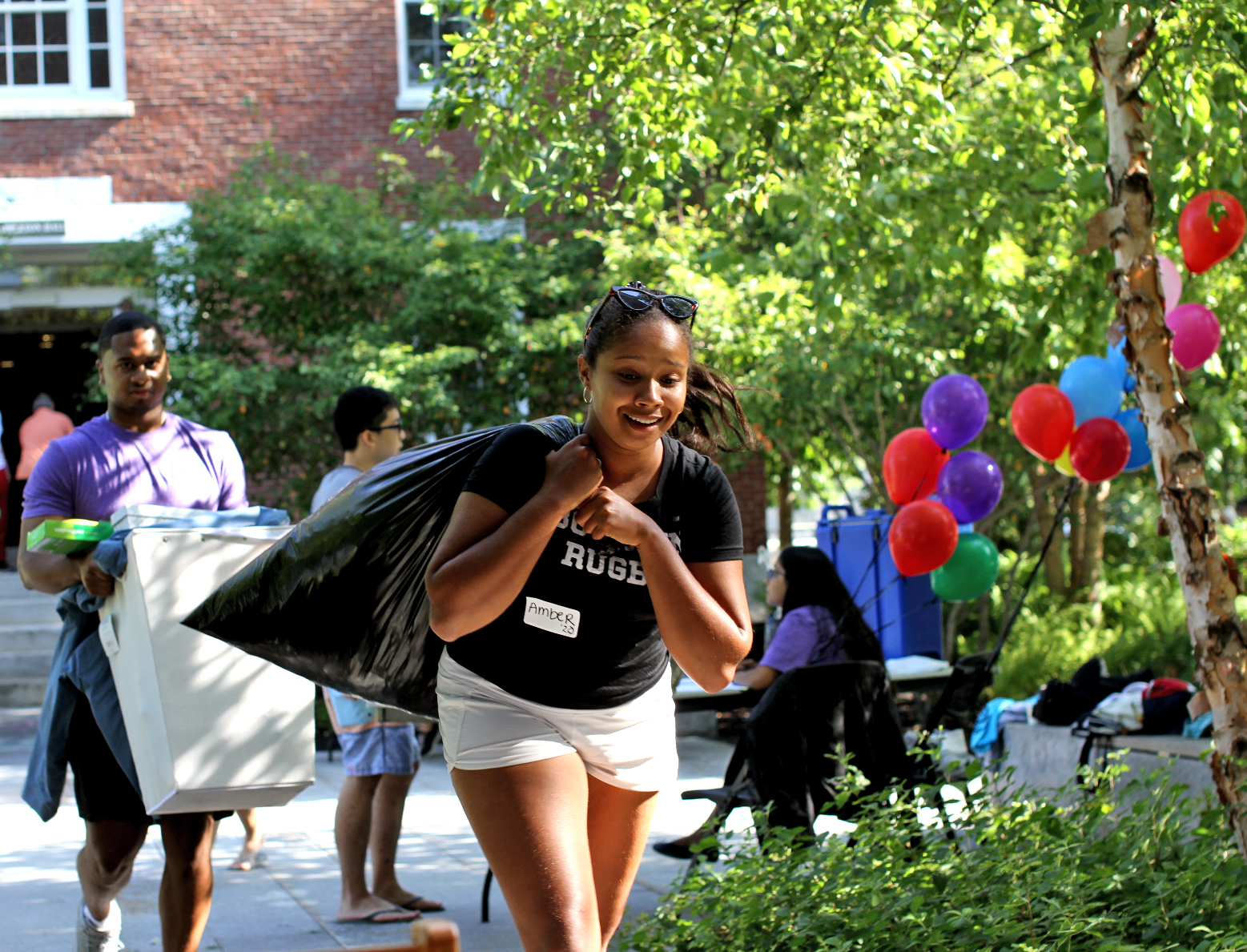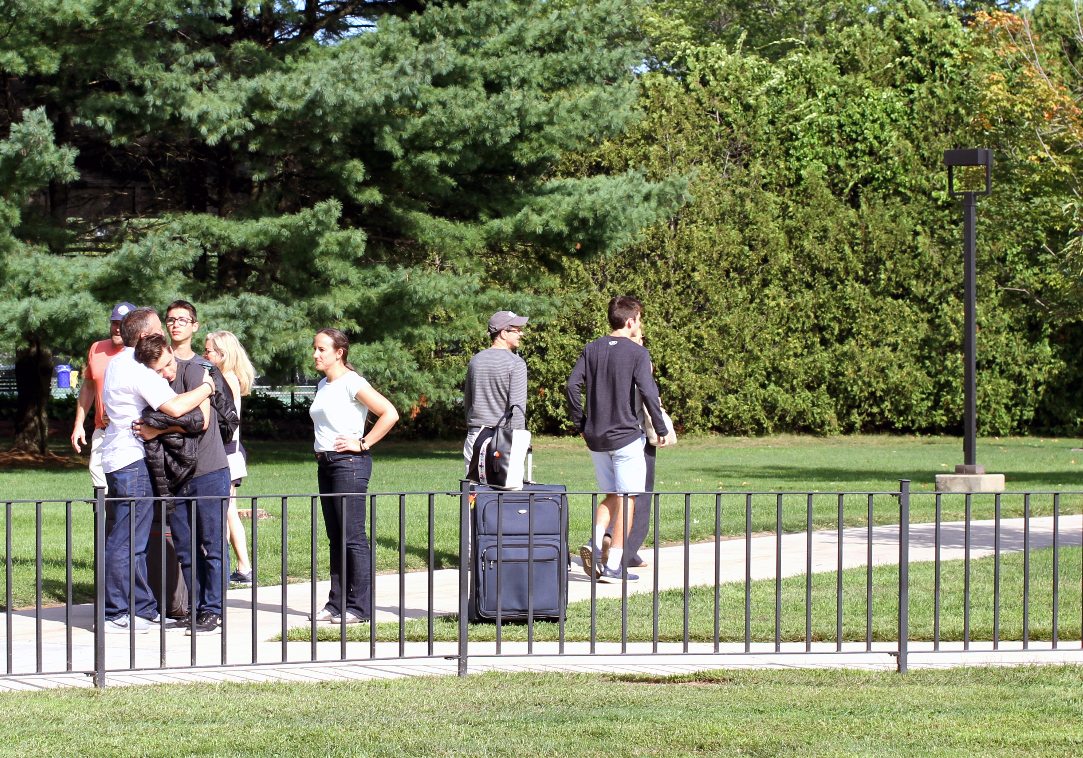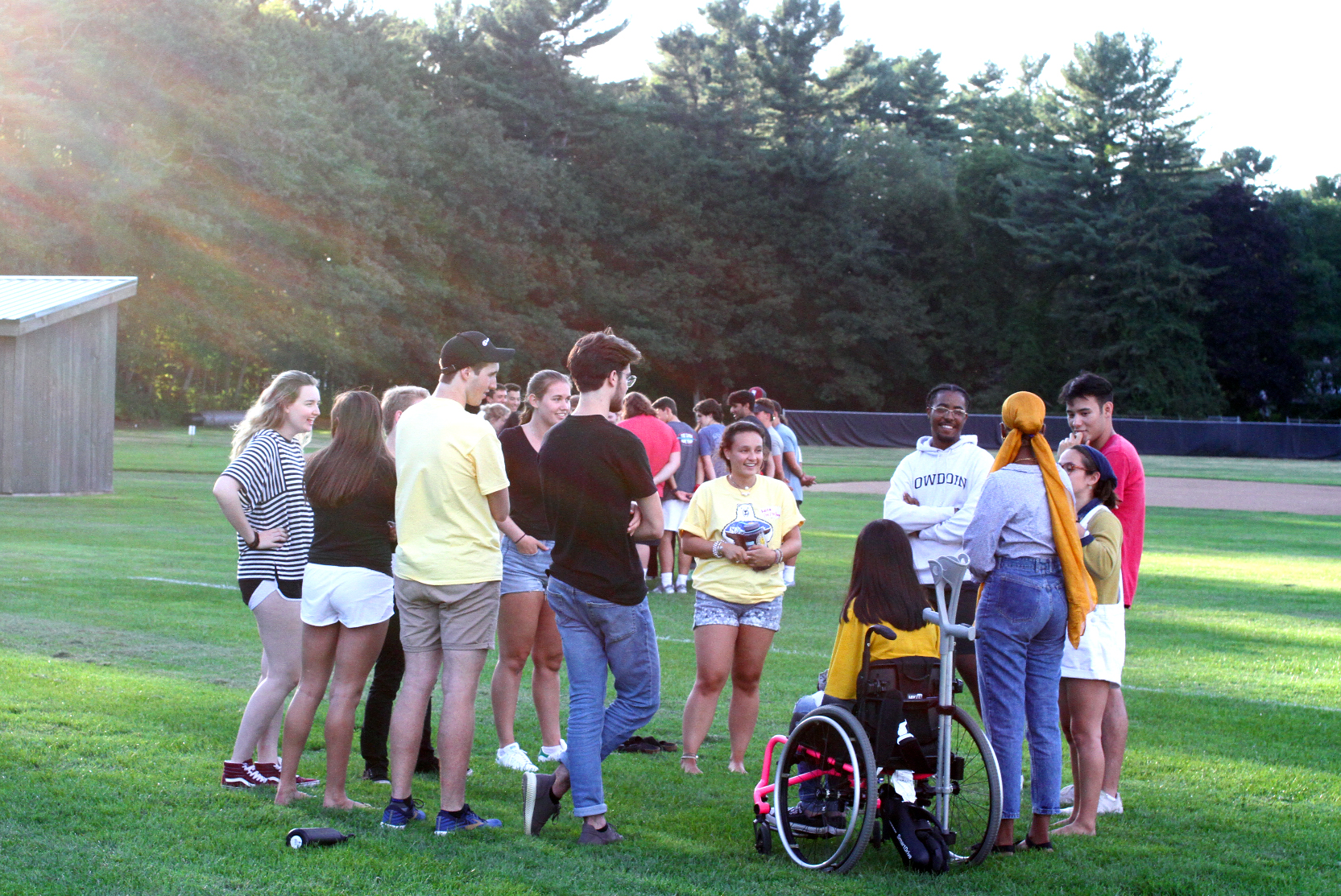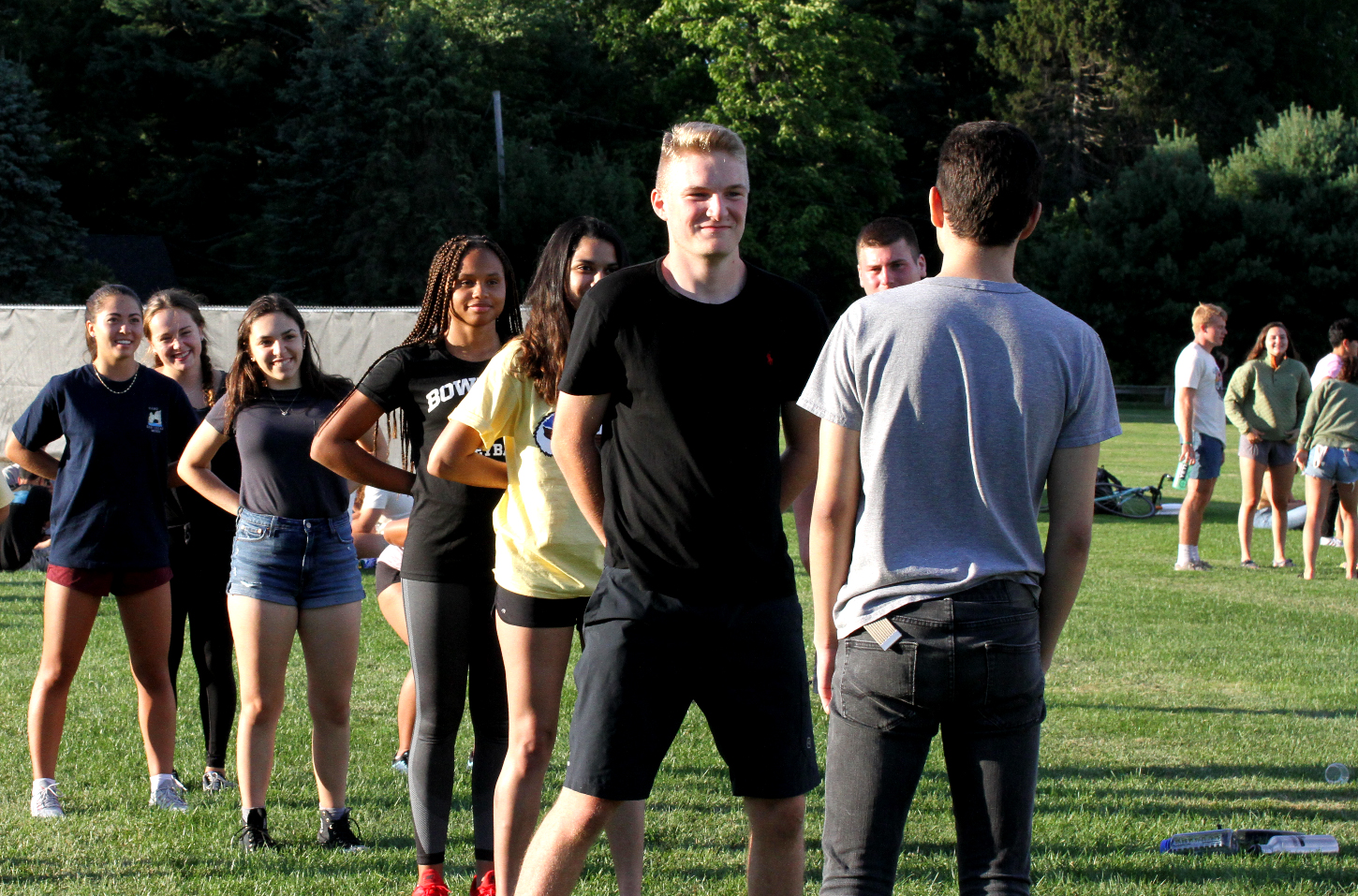 Then, following a long tradition, the Class of 2023 said goodbye to their families in front of Farley Field House before heading to an evening of games, food, and preparation for their upcoming Orientation trips.
But... did they forget anything?
Student producer Symone Marie Holloway '22 asked the Class of 2023 a very vital question.