Published July 03, 2019 by Rebecca Goldfine
With Funded Internships, Students Work with Addiction, Mental Illness, and Aging
Four Bowdoin students are interning in Brunswick and Portland this summer, working with organizations that help addicts, young people with mental illness, and older Mainers.
They are among the ninety-seven students this year who have grants worth up to $5,000 from the College's funded internship program, which gives students the financial freedom to pursue unpaid internships and explore career paths.
---
 Treating Addiction in Brunswick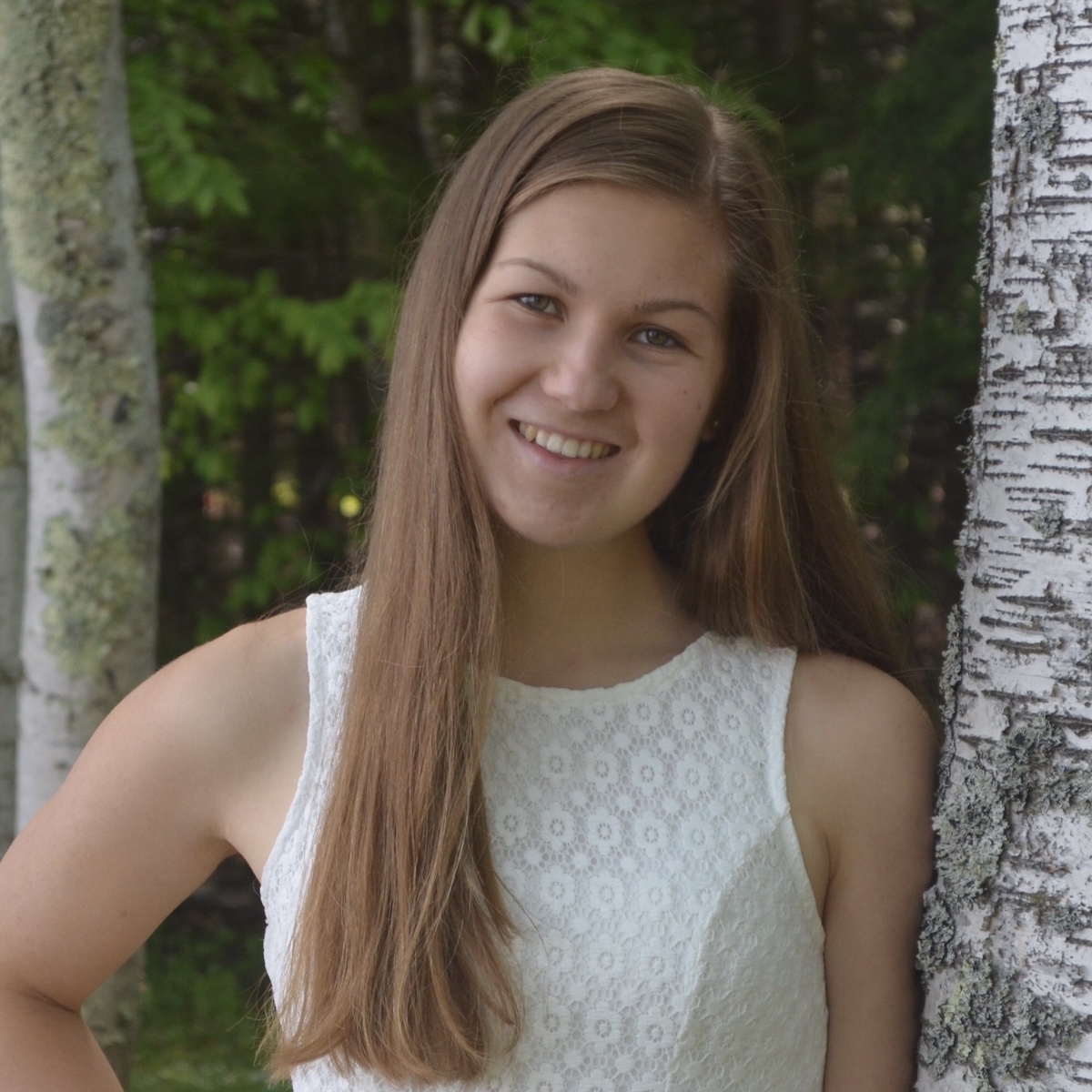 Mary Kretchmer '21 is interning with Mid Coast Hospital Addiction Resource Center in Brunswick, which helps people overcome alcohol and drug dependencies. 
It's an intense experience, and a very different type of summer job for the rising junior. "I worked at an ice cream shop my last four summers!" she said, in New Hampshire, where she is from. Since she is a psychology major interested in pursuing social work, she decided to seek a new opportunity this summer with the help of a funded internship.
"I love learning about how people work and why we do what we do," she said. She added that it's been fascinating in her internship to see her textbook-based knowledge manifest in real human stories and struggles.
Her job entails includes both administrative work and joining support groups to observe peer-based addiction treatment in action. The center is an outpatient service, with some clients coming in daily for group discussions and educational workshops. Staffed by both healthcare providers and social workers, the program also helps its clients find jobs and stable housing.
While the program treats all kinds of substance abuse, the major addictions are alcohol and opioids. And like many other communities around the country grappling with opioids, Mid Coast Hospital has seen a spike in patients, ranging from teenagers to people in their eighties.
"Every day we get five to ten new patients," Kretchmer said. "Every day, it's heartbreaking—but it's also really encouraging to see these people who were struggling so much see their lives turn around. There are success stories, too."
---
Researching the Daily Lives of Young People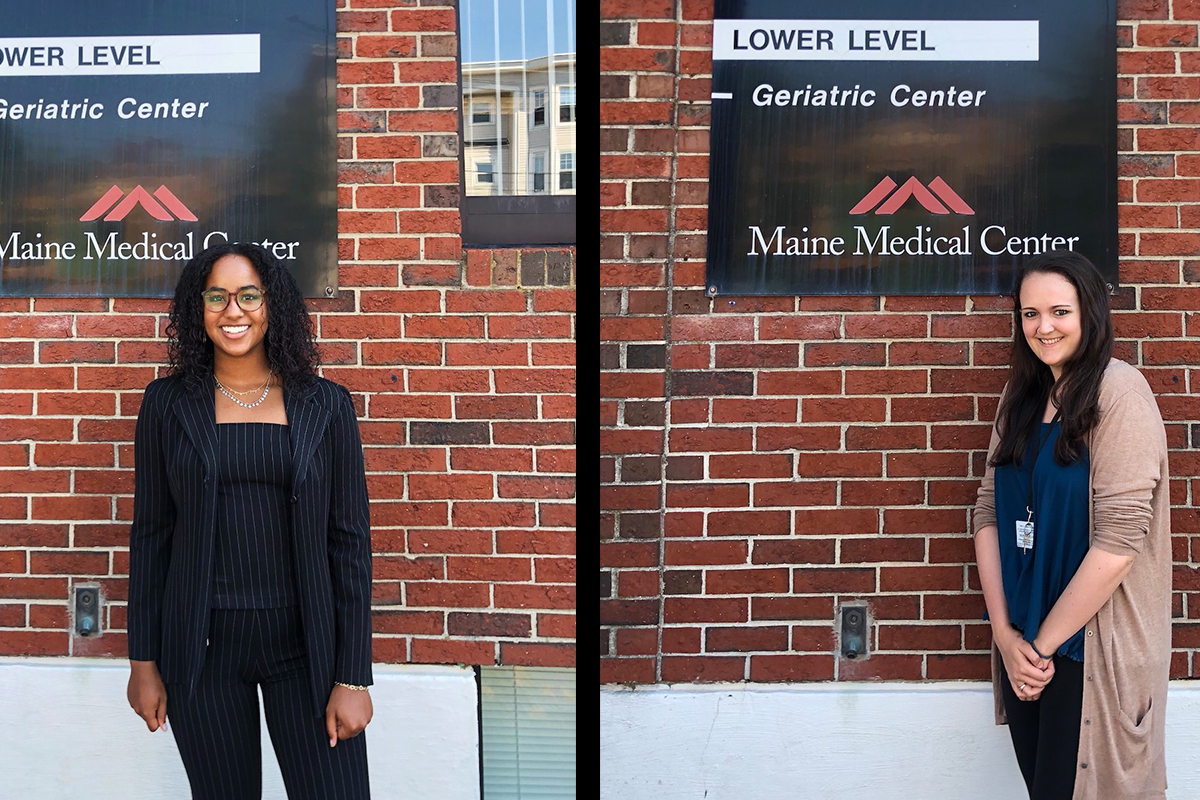 Audrey Reuman '21 and Audree Grand Pierre '21 are both assisting a research project at Portland's Center for Psychiatric Research, a wing of the Maine Medical Center Research Institute.
The study is collecting data on young people, between the ages of fifteen and twenty-five, who both have and have not experienced recent changes in their mood, cognition, and/or perceptions. A good number of the participants are part of an early-intervention program called PIER that treats first-episode psychosis and young people at a high clinical risk for developing a psychotic disorder.
The primary research project is using "experience sampling" to examine the variability of affect and unusual thoughts during the early phases of mental illness and in relation to developmentally significant social contexts.
Participants are asked to record their mood and activities several times throughout the day over a span of three weeks. "It is helping us see how mood changes based on the situation and other variables," Grand Pierre explained.
Reuman and Grand Pierre are helping to sort and enter the data, as well as review literature in the field to help PIER apply for grants. They sit in on meetings with the team of providers as intakes and treatment plans are discussed.
"This is my first internship where I am working in the psychiatric community and can see what psychiatrists, psychologists, researchers and social workers do—what everyone's role is in the bigger, broader realm of psychology," Grand Pierre said.
Both Grand Pierre and Reuman are majoring in psychology, and both wanted to gain research experience in the field. "This seemed like an opportunity to be involved in both research and clinical work," Reuman said, "and because of privacy concerns, it can often be hard to get a position with this sort of access to the clinical world as an undergraduate." 
---
Healthy Aging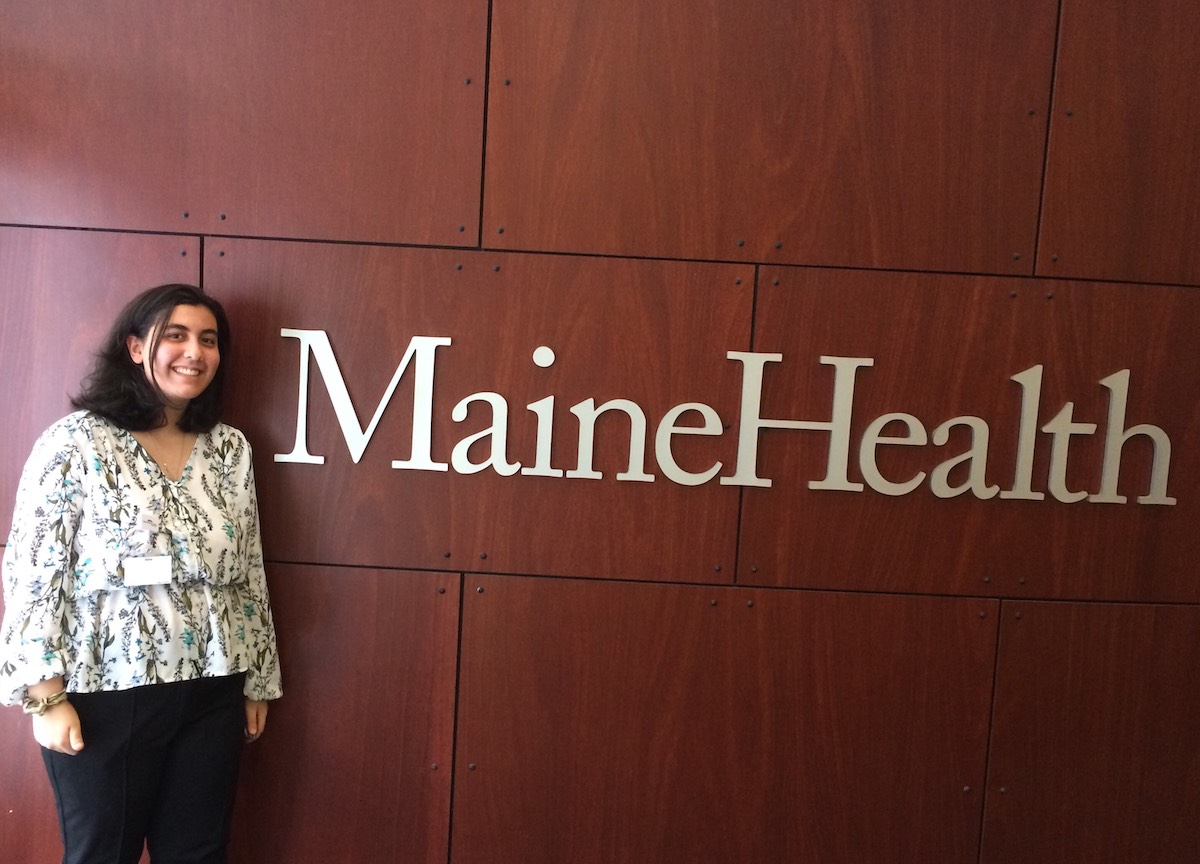 Safa Saleh '22 is interning with MaineHealth's Center for Health Improvement to make the state's health system work well for senior citizens.
Maine's population in 2018 was reported to be the oldest in the country. "So it's really important to make the health system age-friendly and increase the dementia and Alzheimer's capability of health care providers," Saleh said.
Saleh's main task this summer is to develop a manual for community and healthcare organizations on how to implement an expanded assessment during meals-on-wheels visits to homebound elderly people. "Right now, during the visits, the volunteers mainly check for eligibility and nutrition, as that is what the state requires," Saleh said. "The expanded assessment will be much more comprehensive" and will include dementia screening.
Saleh was born in Iraq and she and her family came to the US in 2007 as refugees. After moving around a bit, they settled in southern Maine, which Saleh said was the first place she "felt at home" after leaving Iraq.
Her goal is to work in Maine as a doctor one day, because "Maine needs physicians." She's interested in attending Maine Medical Center's joint program with Tufts University's medical school, which prepares doctors for work in rural areas. While her medical interests range from pediatrics to women's health, she said her internship has sparked a new interest in geriatric medicine and neuroscience, to better understand and treat dementia.