Published May 14, 2019 by Bowdoin College
Apple Senior Vice President Philip Schiller P'17 Elected to Bowdoin College Board of Trustees
The Bowdoin College Board of Trustees elected new member Philip W. Schiller P'17 during meetings held on campus May 9-10, 2019.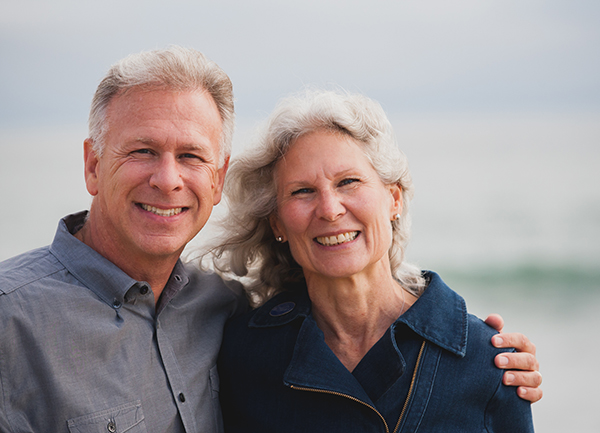 Schiller is senior vice president of worldwide marketing at Apple in Cupertino, California, and a member of the company's executive team. A graduate of Boston College, where he majored in biology, he has more than thirty years of marketing and management experience, including twenty-five years at Apple in various marketing management positions.

He serves on the board of trustees at Boston College and the board of directors at Illumina, a worldwide DNA-sequencing firm headquartered in San Diego, California. Bowdoin's Schiller Coastal Studies Center on Orr's Island was named in honor of Schiller and his wife, Kim Gassett-Schiller, in 2017. The Schillers are major supporters of coastal studies and marine science at the College.
In other business, the board reelected three trustees and recognized the valued contributions to the College by members of the faculty, staff, and board of trustees.
REELECTED TRUSTEES
The board reelected Ron Brady '89, P'19; Scott Perper '78; and Robert White '77, P'15, each for a term of five years. Trustees elected White chair during the board's February 2019 meetings.
EMERITUS STATUS
In recognition of devoted service to Bowdoin, retiring members of the faculty, staff, and board of trustees were elected to emeritus status.
David M. Crooker, who arrived at Bowdoin in 1988, was elected production manager/head chef, Dining Service–Moulton Union emeritus. Crooker's deep commitment to excellence and ability to share his vision and empower others—all while feeding thousands of students weekly—have contributed to his becoming an invaluable member of Dining Services. Crooker has been critical to ongoing modernization that ushered in fresher, healthier menus and a more respectful and happy work environment. Crooker's love of travel has been evident in his work as production manager and head chef in Moulton Union; he has often returned from his many trips abroad with new ideas for recipes and ingredients that he incorporated into his menus. Nominated by his colleagues, Crooker won the 2004 Polar Award for Teamwork.
Timothy W. Foster, who joined Bowdoin in 1996, was elected dean of student affairs emeritus. Foster's personable and approachable style has been part of the fabric of the Office of Student Affairs since he arrived at the College to serve as dean of first-year students. Through progressions to senior associate dean of students and, in 2006, to dean of student affairs, Foster's tenure at the College has been one of invaluable vision and leadership. Overseeing fifteen departments within the Division of Student Affairs, he has steadfastly promoted the academic and personal success of Bowdoin's student population. Foster has long said that what sets Bowdoin apart from peer institutions is the residential experience the College offers and has indeed cultivated a tight-knit and high-performing staff to help make that experience as special as possible.

John Holt, who began teaching at Bowdoin in 1978, was elected William R. Kenan Jr. Professor of the Humanities in Religion and Asian Studies Emeritus. Over the years, Holt's exemplary scholarship and leadership became increasingly evident as his many books earned critical acclaim and as he himself was honored, first as a Fulbright Scholar and later, as a Guggenheim Fellow. In 1982, Holt founded the Inter-collegiate Sri Lanka Education (ISLE) Program for a consortium of private liberal arts colleges. Holt was the first chair of the College's Asian Studies Program and has multiple times served chair of the Religion Department. He has written more than a dozen books tackling subjects including religious and cultural change in Sri Lanka, his study of spirit and place in Laos, and Muslim minorities in Thailand.

Michael Schiff-Verre, was elected director of theater operations emeritus.Schiff-Verre had been working for Moonlighting Production Services in Portland, sometimes on Bowdoin jobs, before being hired as technical director for theater and dance in September 1994. He quickly became known for his technical expertise, organizational skills, and rapport with students—serving as coach and role model while generously sharing his comprehensive knowledge of lighting and design. In 1998, as the renovation and redesign of Pickard Theater and Memorial Hall got underway, Schiff-Verre became the building coordinator and point person for the department. In 2002, he became adjunct lecturer, teaching classes in stagecraft, and he was promoted to director of theater operations in 2014. A mentor to student workers and performers, he has been invaluable to Bowdoin theater and dance.

Allen Wells, who began his Bowdoin teaching career in 1988, was elected Roger Howell Jr. Professor of History Emeritus. Wells's scholarship has focused on modern Mexican history, especially that of the Yucatán Peninsula, the history of commodities, and U.S.-Latin American relations. He has taught a wide range of courses in colonial and modern Latin American history. In his administrative role as associate dean for academic affairs, Wells worked to build community within the faculty. In 1997, his unfailing good humor helped Bowdoin's academic departments through an astounding forty-four tenure and non-tenure track faculty searches. For the last year, Wells has been on sabbatical, enabling him to tackle his current book project, which delves into the struggle for Latin American democracy during the Cold War.
Trustees also honored four departing board members. Deborah Jensen Barker '80, P'16, elected trustee in 1999, and Kathleen Kimiko Phillips-Lohrmann '99, elected trustee in 2011, were both elected Trustee Emerita. Henry Moniz '86, a trustee since 2006, and David Roux P'14, a trustee since 2012, were both elected Trustee Emeritus.
All appointments are effective July 1, 2019.