Published December 04, 2018 by Rebecca Goldfine
A Professor Offers Mindfulness Training, for Research and the Community
For the past several years, Assistant Professor of Psychology Hannah Reese has been developing an online mindfulness-based program to help treat people with Tourette syndrome, a chronic tic disorder.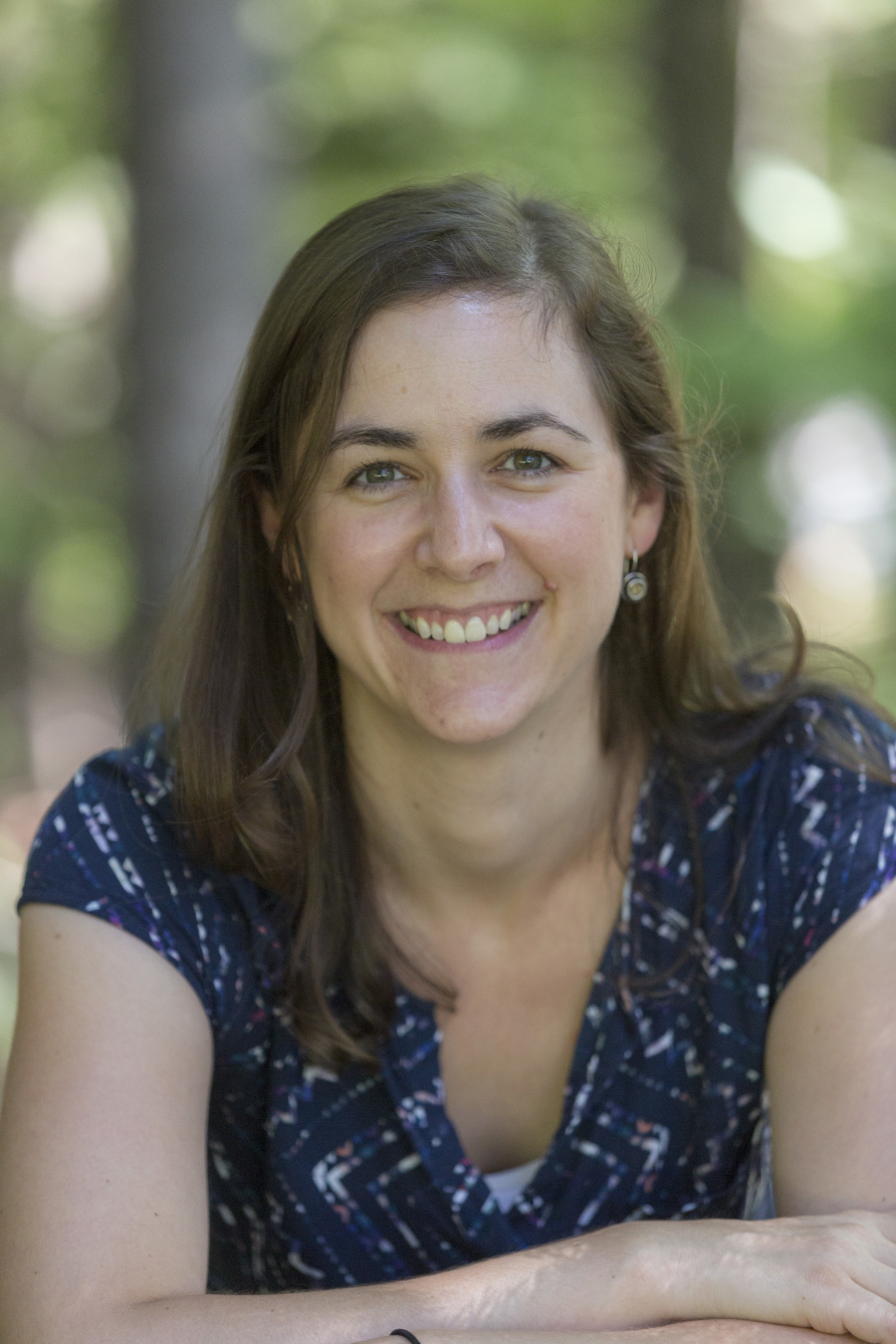 After completing a pilot phase this summer with five people with Tourette's, she and her research partners, Alan Brown and Sabine Wilhelm, are preparing to launch a bigger two-year study this winter.
Their goal is to to conduct a clinical trial with forty-eight adults with tic disorders, comparing the effects of their online interactive mindfulness-based program to another online program that offers, instead, interactive education and supportive therapy.
Based on her preliminary studies, Reese believes mindfulness-based treatment can diminish symptoms of a disease that currently has no cure. "Mindfulness can help people with Tourette's become more aware of the urges to tic and then learn to tolerate or sit with that urge," she said. "So they can ideally let that urge subside on its own without having to do the tic to get rid of it."
People with Tourette's often describe a premonitory sensation, pre-tic, that feels like an itch, ache, or pressure. As children, they develop a movement, such as a twitch, gasp, or short utterance, to eliminate this uncomfortable feeling. In time, their tic becomes a strong habit, and happens without them being in control of it.
When mindfulness helps people manage their tics, the results can be dramatic and rewarding, Reese said. "When you see people improve, you can really see that they're ticking less and that they're less distressed."
Indeed, there are possible benefits to this treatment even if tics are not eliminated. Mindfulness can cultivate a sense of kindness and tolerance, both for others and oneself, thus easing emotional suffering. "A lot of people with tics beat themselves up and have negative messages about themselves, so we think that kindness can enhance their well-being, even if they're not ticking any less than before," she said.
Reese adds that tics often ramp up when people are stressed, and mindfulness and meditation can decrease strain and tension—helping many types of people with different health issues.
Indeed, because mindfulness can be helpful to many types of people, Reese works as a mindfulness instructor at Mid Coast Hospital's Wellness Center, which is just down the street from the College.
Reese and Rebecca Porter, a local therapist, have been teaching an eight-week Mindfulness-based Stress Reduction (MBSR) course approximately twice a year at Mid Coast Hospital since 2015, when the program launched. In addition to the eight-week course, the two lead regular classes and retreats at the hospital.
So far, approximately 250 people have gone through the eight-week training, according to Cate Parker, who is Mid Coast Hospital's director of community health and wellness.
"Stress is a huge ailment for people," Parker said, commenting on why the hospital is investing in the service. "It can cause more trouble for chronic disease," as well as precipitate disease. MBSR, which has at its core meditation, has been shown to decrease stress for people who practice it regularly.
"We want to keep people out of the hospital, reduce their need for medications, and improve their quality of life," Parker said.
Reese says her work with community members and medical patients has directly influenced the research she is doing with people who suffer from tic disorders.
"Teaching in the community makes me better at developing a novel mindfulness-based treatment for folks with Tourette's," she said. "Teaching mindfulness-based stress reduction feeds my research, helping me stay fresh and think of new ideas."