Published October 12, 2018 by Tom Porter
How Sparrows Learn to Sing: Kent Island Researchers Publish Pioneering Study
A team of postgraduate researchers at US and Canadian universities has published a groundbreaking study about songbirds, using several years worth of data collected at the
Bowdoin Scientific Station on Kent Island
.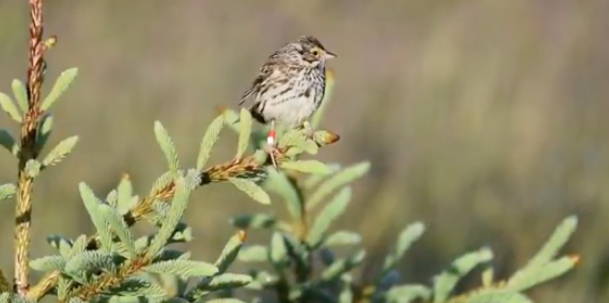 To gather their data, the scientists set up solar-powered speakers and sound recorders on the island, broadcasting distinctive song patterns to wild birds and recording their responses.
The
paper, published in the journal Current Biology
, provides the first experimental evidence that wild birds—in this case Savannah sparrows—learn how to sing based on sounds heard in early life. They also made a short
Youtube video
about their project.