Virtual Bootcamp: Sophomores Get In Shape to Find Jobs (and Have a Few Laughs)
---
A record number of students and alumni participated in Career Exploration and Development's annual Sophomore Bootcamp, a weeklong workshop offered virtually this year to help the Class of 2023 find their next internship or job.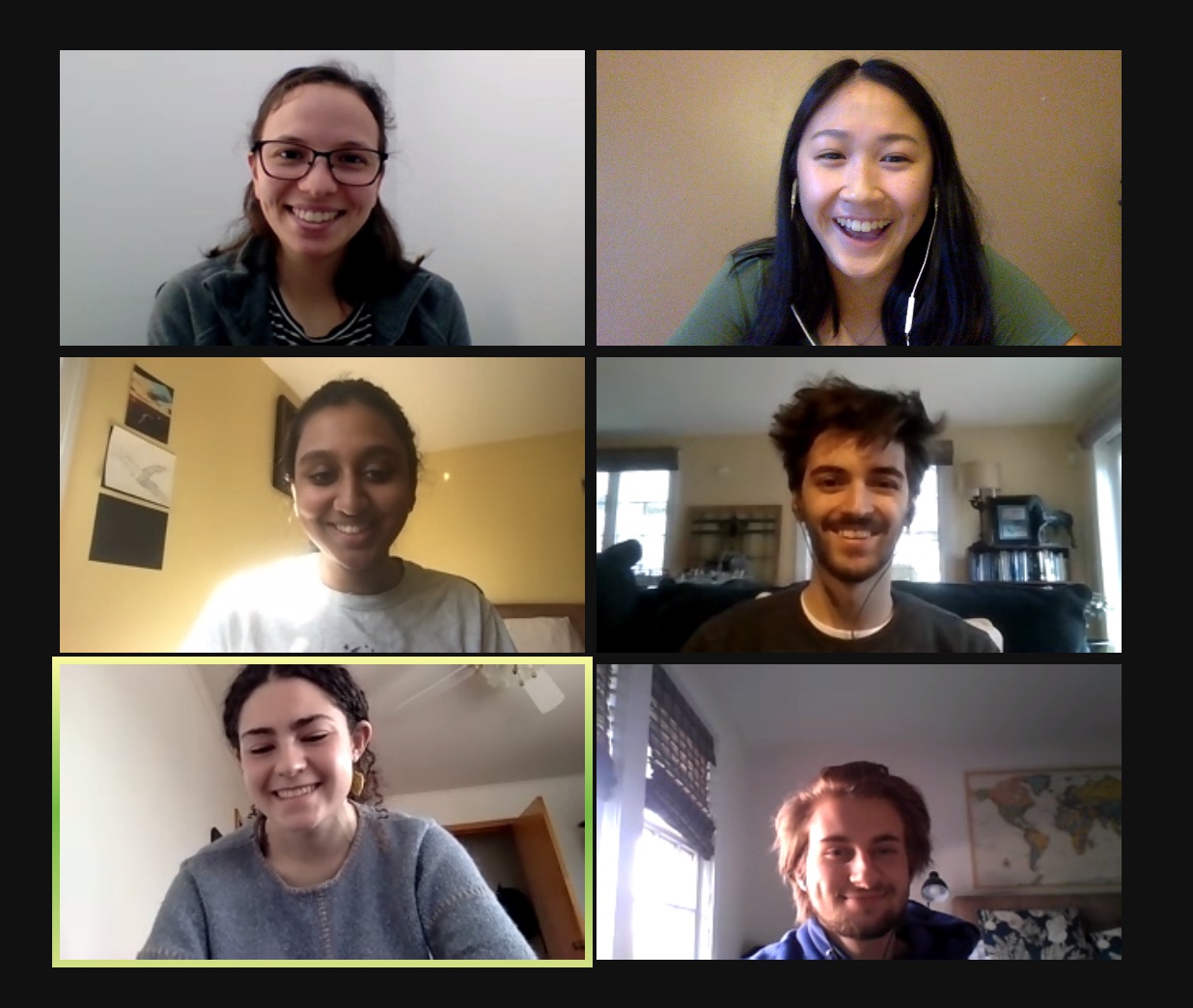 The program, which is free and open to every sophomore, kicked off on January 14 and concluded on January 22. More than 300 sophomores participated.
In 2018, Career Exploration and Development (CXD) began inviting sophomores back to campus a week before the start of spring classes for a comprehensive career-building workshop. Over several days, students explore their career interests and goals, craft and perfect résumés and cover letters, search for internships, and network with alumni.
This year, due to COVID-19 restrictions, Bootcamp was moved online. Partly due to it being virtual, and partly because CXD staff actively encouraged every sophomore to attend, the workshop grew in scope over the previous years' courses.
Last year, 180 sophomores attended the on-campus program. This year, 325 sophomores tuned in daily to Bootcamp's live one-hour sessions led by CXD staff or, if they lived in different time zones, watched the recordings later.

In addition, all of the participants met daily with the same small group of five peers, plus one upperclass leader. Bootcamp organizer and CXD Associate Director of Skill Development and Programming Bethany Walsh divided students into groups based on their availability to meet online. The twenty-nine upperclass students hired as Bootcamp team leaders logged twenty hours of training before the winter break to learn how to teach CXD's career skills curriculum.
With their teams, students explored in greater depth—and in a more personalized way—the major themes of the course: venturing down career paths, finding and applying for jobs, and reaching out to alumni and others to network.
Because students often report feeling stressed around the subject of jobs, CXD staff try to bring humor and lightheartedness to Bootcamp (which, despite its name, is enjoyable). "The career conversation can be scary," Walsh said. "By having a little bit of fun, we hope to remove some of the intimidation so students see that they have what it takes to do this, and do it well."
"Just lovely to chat with a bright and thoughtful young person who has their whole future ahead of them. Makes me feel good about the future, Bowdoin, and that I might be a bit of help to someone else. It's worthy work that didn't feel like work."
"I loved connecting with the students and hopefully demonstrating for them the power of the Bowdoin community."
"I'm excited to see sophomores stepping up and thinking about this early, and all these skills will be very useful as they think more seriously about their career in their junior/senior year."
— Feedback from alumni post-Bootcamp
Alumni also played a large role in Bootcamp 2021, a task made easier in many ways because of this year's virtual format. Approximately 320 contributed.
"One of the biggest benefits of being remote is that alumni were able to participate from all over the world," Walsh said. Each of the alumni met on-on-one with two students to give them a chance to practice networking. 
One student remarked after her conversation how much she enjoyed it. "I felt like I established a pretty good connection! We talked about a future after law school and it definitely opened my eyes, as I don't really have any family or friends to have a conversation like that with," the student said.
Alumni overwhelmingly enthused about their interactions with students in feedback they offered to CXD after Bootcamp wrapped up.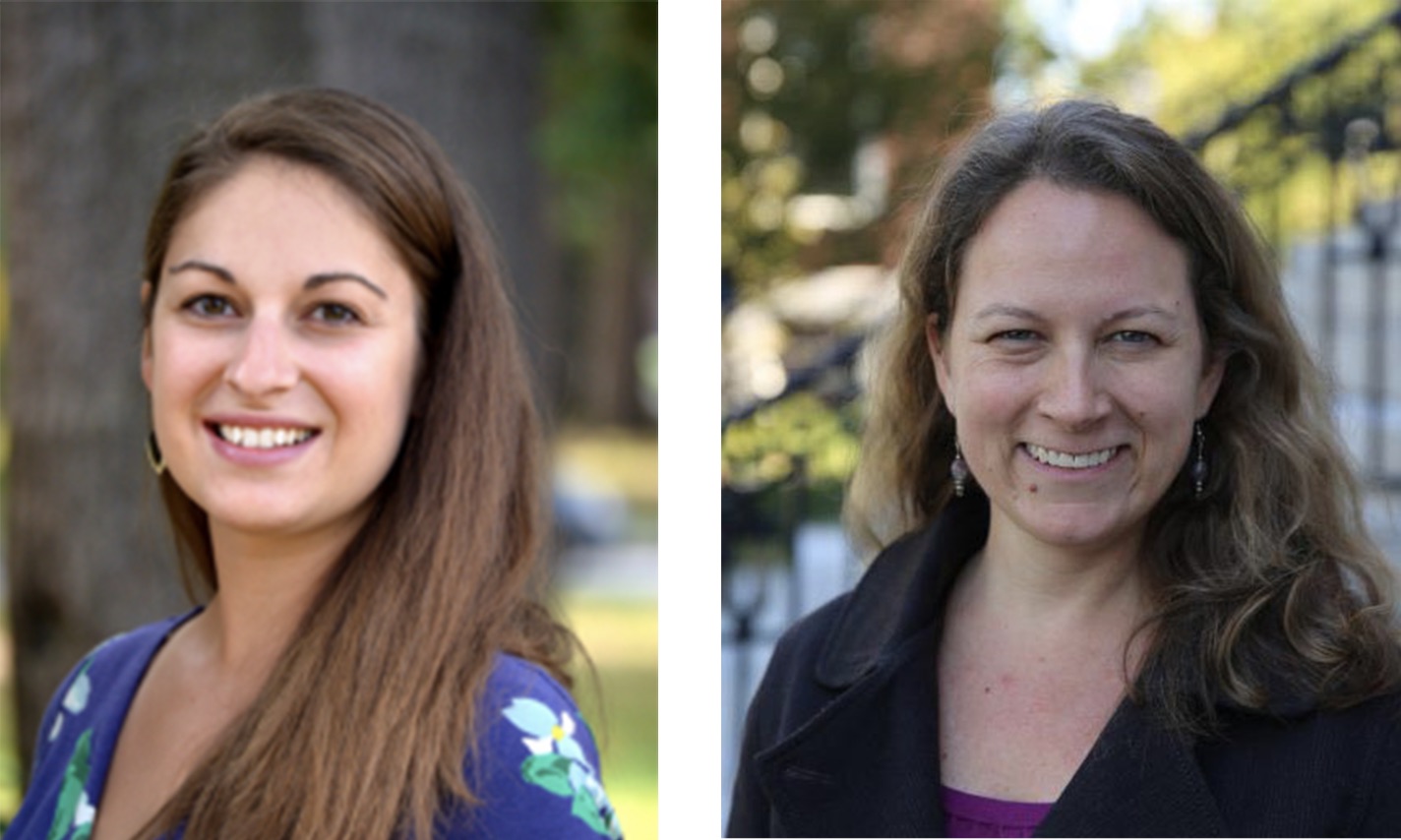 "A Collective Experience for the Sophomore Class"
CXD's main objective with Bootcamp is to equip every sophomore with the skills and the knowledge to find an internship or job they love (or many beloved jobs over the course of their careers). But CXD also wants to create an experience that brings the class together.
"It was great to see the whole sophomore class in one place," Walsh commented. "It was the first time they've had that since last year when they were on campus."
"It was poignant to hear from students how great it was to see everyone," CXD Executive Director Kristin Brennan added. 
Expanded Options
For this year's participants of Bootcamp, Walsh put together digital resource guides and handouts, including recommended podcasts and videos. (Two podcasts she likes are NPR's "Finding Meaning at Work" and this one on saving money.)
This year for the first time, CXD also purchased licenses for classes through Coursera—a global learning platform that offers access to online courses and degrees from universities and companies. Walsh curated a list of 100 offerings for sophomores across a spectrum of careers. Some of these are professional certification courses for positions at companies like Google and Facebook, while others build job-ready skills for different fields, from journalism to data science. 
As part of the programming throughout the week, upperclass students led several sessions devoted to different sectors of the economy. CXD staff said these meetings gave sophomores an opportunity to meet students with similar career interests and to hear from peers about their personal experiences pursuing jobs and internships. 
These student-led sessions focused on the following:
Business
The arts and creative careers
Science and health care
Education
Communications and marketing
Technology
Finance and insurance
Government, law, and policy
Nonprofits and social impact
Finally, Walsh also enlisted staff and faculty from across campus to offer a series of more specific, optional workshops to sophomores.
Why Consider a Career in Finance? with Chief Investment Officer Paula Volent
SQL Workshop for a Career in Analytics, with alumna Sally Kim, Google
Applying for Fellowships, with Corey Colwill and Janice Jaffe, from the Center for Cocurricular Opportunities
Talking About Athletic Experience in the Job Search, with Director of Athletics Tim Ryan and Beth Koeller '22
Wellness and Resilience in the Job Search, with Assistant Director of Wellness Services Kate Nicholson
Explore Your Competencies for Medical School, with Director of Health Professions Advising Seth Ramus
LGBTQ in the Workplace, with Kate Stern and Rachel Reinke, of the Sexuality, Women, and Gender Center, and CXD Executive Director Kristin Brennan
Mellon Mays Info Session, with Associate Professor of English Elizabeth Muther
Applying for Funded Internships, with CXD Associate Director Meg Springer
Creative Portfolio Workshop, with alumni panel for arts and tech