Within Reach: the Strauss Fund for Comprehensive Aid
---
For years I have been a modest but consistent donor to the Alumni Fund, and a little more than a year ago I was thinking about how I might do more for Bowdoin.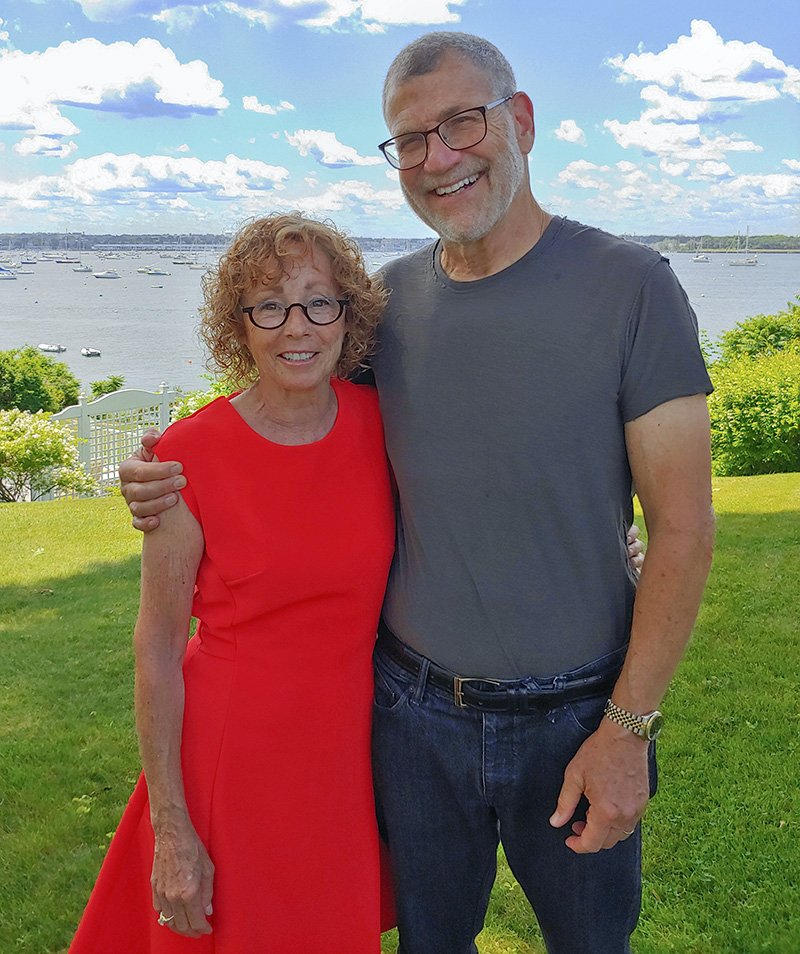 I decided to set up a charitable gift annuity for the College – it was a way to benefit Bowdoin while getting a return for myself and my wife, Andrea (known by all as Andi). The annuity also had tax advantages and provided us income for life. It was easy to justify.
More recently, when I first heard about the $100,000 First Promise Challenge matching program, I thought a $100,000 gift to establish an endowed fund was out of my league, even if I spread the payments over five years. But a conversation with my contact at Bowdoin's Development Office, and with Andi, made me realize that setting up an endowed fund actually was within reach.
The first step was converting our charitable gift annuity to an outright gift. That gave us more immediate tax benefits, and got us half way to the $100,000. We're lucky enough that we don't rely on the small income from the annuity, and could make that choice. Next, we looked at our IRAs. We are required to take a distribution from them each year, and during the pandemic – with our spending down – we've just been putting the distribution back into the accounts, and paying taxes on them. By donating the distribution to Bowdoin instead, we could skip paying that tax, and get to the number we needed to create the endowed fund.
So that is how we were able to set up the Strauss Fund for Comprehensive Aid and do it pretty much painlessly, in a manner I never thought we could accomplish. We are proud that the fund will provide aid for students beyond traditional financial aid, for things like laptop computers, warm winter coats and boots, and travel to job interviews, so that they have no financial barriers to taking full advantage of Bowdoin's opportunities.
On the drive home from meeting with the College representative, my wife asked why I wanted to support Bowdoin. "You have for many years given the same few hundred dollars to both Bowdoin and your medical school. What recently changed in your mind?"
I thought for a while.
"Yes, the medical school trained me to be a physician," I explained. "But Bowdoin took an indifferent, albeit somewhat bright student, and taught me how to learn. And that has served me for my entire life."
—Bill '68 and Andrea Strauss