Mental Health Moments
Mental Health Moments is an initiative to support the Bowdoin community's mental health and resilience needs. In addition to the quick tips sent out each week to help yourself, a friend, or your community, you'll find more resources to dig deeper into topics and get connected to resources available to the Bowdoin community.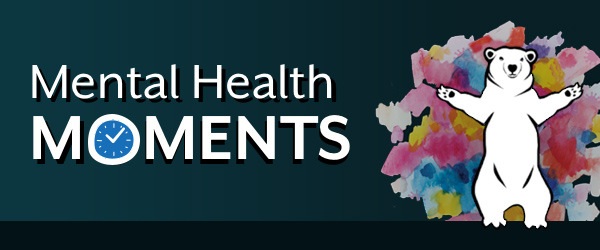 Bowdoin Students: Call Counseling and Wellness services (207)725-3145 or email Lindsay Jacobs ljacobs@bowdoin.edu. If it is outside of the counseling center's hours, you can call (207)725-3145 and then press "1" to be connected to a counselor through ProtoCall.  
Bowdoin Faculty/Staff: The College's Employee Assistance Program (EAP) is available to all employees and their immediate household members to help them balance work and life, 24 hours a day, seven days a week. Call (800)647-9151 or visit human resources' website to learn more. 
Crisis Text Line: provides free, 24/7 support via text message. Text HELLO to 741741.
National Suicide Prevention Lifeline: Call 1-800-273-TALK (8255) to be connected with a trained, caring counselor for emotional support. Available 24/7/365 and your calls are free and confidential.