Italian 16th and 17th c. Art and Science
Italian Drawings
19th c. American Arts (especially Renaissance revivals and natural history images)
Arts in Peru
Peruvian, Early Nazca (Nazca Z) ca. 100-300 AD
 Bridge-spout Vessel   buff clay with polychrome slip
8 x 7 inches Museum Purchase, Florence C. Quinby Fund, in memory of Henry Cole Quinby, Honorary Degree, 1916. 
Bowdoin College Museum of Art 1969.86

| | |
| --- | --- |
| | |
Teaching Appointments
Bowdoin College, 1980-present
Visiting Assistant Professor in Department of History of Art, University of Michigan-University of Wisconsin Program in Florence, Winter-Spring 1985
Other Appointments
Contributing Faculty Member, Latin American Studies Program, Bowdoin College
Steering Committee Member, Mediterranean Studies Mellon Initiative, Bowdoin College, 2013-present
Director, Women's Studies Program, Bowdoin College, 1998-2000
"Artemisia Gentileschi's Aurora: Astronomy, Myth, and Mourning in Galileo's Florence"in Vanishing Boundaries: Scientific Knowledge and Art Production in the Early Modern Era, 165-190.Eds. A. Victor Coonin and Lilian H. Zirpolo (The WAPACC Organization, Ramsey, New Jersey, 2015). 

Co-curator of Exhibition "Envisioning Extinction: Art as Witness and Conscience.  The Wild North American Passenger Pigeon " with Richard Lindemann, Bowdoin College Special Collections, Bowdoin College Library, September 1, 2014—January 15, 2015.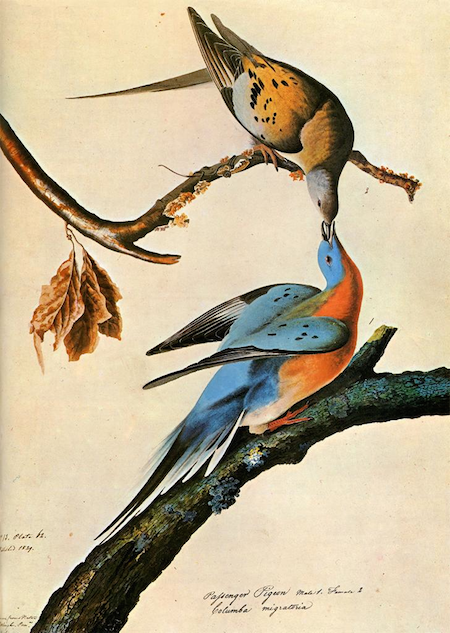 Co-curator of "Revealing Mediterranean Women," exhibition in Bowdoin College Museum of Art, October 2014—January 2015.
For the Mediterranean Studies Mellon Initiative

"Recreating the Renaissance Domestic Interior:  A Case Study of One Museum's Approach to the Period Room" in Early Modern Italian Domestic Interior, 1400-1700 :Objects, Spaces, Domesticities, 227-243, eds. Erin J. Campbell; Stephanie R. Miller; Elizabeth Carroll Consavari, Visual Culture in Early Modernity series.  Surrey, England; Burlington VT:  Ashgate, 2013.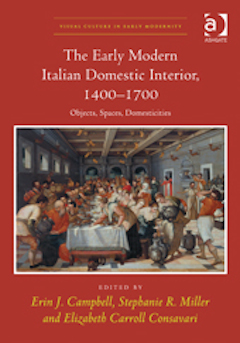 Entries on drawings by and formerly attributed to Francesco Vanni  in Capturing the Sublime: Five Centuries of Old Master Drawings from a Private Chicago Collection. No. 67, pp. 130-131,  279-280; No. A16,  pp. 247, 305. Ed. Suzanne Folds McCullagh. Exhibition Catalogue, Art Institute of Chicago.  New Haven and London:  Yale University Press, 2012.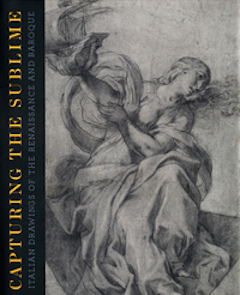 "Unpacking the Renaissance Marriage Chest," in Beauty and Duty:  The Art and Business of Renaissance Marriage (Bowdoin College Museum of Art, Brunswick, Maine, 2008).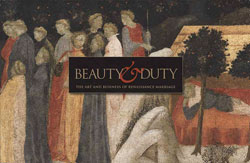 Recent Scholarly Presentations 
"The Passenger Pigeon's Impact on North American Art and Culture: 1500-2014" Invited speaker for half-day symposium, "A Century Later:  Lessons from the Extinction of the Passenger Pigeon (Ectopistes migratorius), at the joint meetings of the American Ornithologists' Union, The Cooper Ornithological Society, and the Society of Canadian Ornithologists (Société des Ornitholgistes du Canada), September 27, 2014; Estes Park, Colorado


"Close Analysis of Painted Flora and Fauna as a Method to Assess Date, Artistic Contact and Symbolic Meaning:  Case Study of Angels' Wings in 16th Paintings and Drawings." Invited speaker at Yale University, Yale University Gallery of Art, Scholars' Day in conjunction with the exhibition, "Francesco Vanni:  Art in Late Renaissance Siena," January 5-6, 2014


Invited speaker ;"Art History and Environment: assessing early modern images of and attitudes toward animals and landscape," for session on contemplative experience and teaching environmental studies through the humanities.  Pittsburgh, PA, Meeting of the Association for Environmental Science and Studies; June 21, 2013


"Darkness at Dawn: Artemisia Gentileschi's Aurora" at the College Art Association (hereafter CAA) meetings in Chicago, February 13, 2010

"Ethical and Practical Considerations in Uniting Fragments from Disparate Italian Renaissance Domestic Interiors: Case Study at Bowdoin College Museum of Art," CAA, February 2007
"Graphic Truth and Beauty: Imagined Females in Late Sixteenth-Century Italy" Sixteenth Century Studies Conference, Pittsburgh, October 2003
"Revealing Mediterranean Women", exhibition which explored and critiqued European visions of Mediterranean women as powerful, monstrous, seductive, or exotic in art from Ancient Greece through Picasso. October 30, 2014 - January 18, 2015

"Beauty and Duty: The Art and Business of Renaissance Marriage," exhibition of Italian Renaissance painting, furniture, medals, prints and books. March 27 - July 27, 2008
Co-curator for "Visual Conversations," study multi-media and trans-national exhibition in conjunction with Art 100: Introduction of Art History, Fall 2009
"For All Saints, " including selected object labels written by students in Art History 222: Art of Renaissance Italy, November 2009 - January 2010
"The Bible and its Interpreters," November - December 2004
"From Marriage to Childbirth and Child Rearing: Durer's "Life of the Virgin" as Social Document," November - December 2003
"Figures from the Earth: Ceramic Sculpture from Ancient Mexico," Spring 2002