Professor of Theater
Contact Information
drobinso@bowdoin.edu
207-725-3424
Theater And Dance

Memorial Hall - 608
Teaching this semester
DANC 1750/THTR 1750. Technical Production
Exposes performance arts students to the technical production process for theater and dance performance and serves as a complementary course to Theater 1700: Performance in Production (.5 credit). Students observe and engage with several areas of production through supervised participation in one departmental production, either theater or dance. Students are introduced to all dimensions of technical production, including lighting, set, sound, media, costume design and creation, stage management, and technical direction, among others. Following this overview, students serve as production assistants for a specific production. They attend regular rehearsals and participate in the collaborative creation process. Tasks may also include dramaturgical research, assistant directing, and other support as determined to best benefit the student and their specific goals. Students are very much a part of the production team and are expected to follow professional codes of conduct within the production. The course may be taken on any show, but students in 1750 may not perform in the show associated with the course. This course requirement may be waived by students who are either already engaged in work study in the department, or the requirement can be met by students through an approved and supervised independent sutdy (Theater or Dance 2970/4000) in an area of technical production or design. Because of the limited resources available, this course is available to majors only.
THTR 2203. Directing
Introduces students to the major principles of play direction, including conceiving a production, script analysis, staging, casting, and rehearsing with actors. Students actively engage directing theories and techniques through collaborative class projects and complete the course by conceiving, casting, rehearsing, and presenting short plays of their choosing. A final research and rehearsal portfolio is required.
THTR 3201. Theater Styles
An advanced acting class that explores issues of style. What is Tragedy? Farce? Melodrama? Commedia? Realism? The Absurd? Through research, analysis, and scene work in class, students become familiar with a range of theatrical idioms. Emphasis is placed on understanding the social/cultural needs that give rise to a particular style, and the way in which style is used in contemporary theater to support or subvert a text.
Davis Robinson teaches acting, directing, and courses in Theater Styles, Comedy, Improvisation, Ensemble Devising, Physical Theater, and Shakespeare. He has worked professionally as an actor and director around New England for over twenty years in film, television, and on stage. He often directs for The Shakespeare Theater at Monmouth, most recently The Illusion, Our Town, Blithe Spirit, and Antony and Cleopatra. He directed Waiting for Godot at the Theater Project in Brunswick, and worked with the Columbian-American clown trio, The Fabulous Problemas, to develop their new show. In 2007 he was movement coach for the world premiere of Leslie Epstein's King of the Jews in Boston. Recent shows for Bowdoin include Light/Dark, End of Summer, A Little Night Music, and The Cripple of Inishmaan.
He trained in Paris with Jacques LeCoq, and is particularly interested in movement-based theater, forgotten American plays, and the creation of original productions adapted from films, novels, and current events.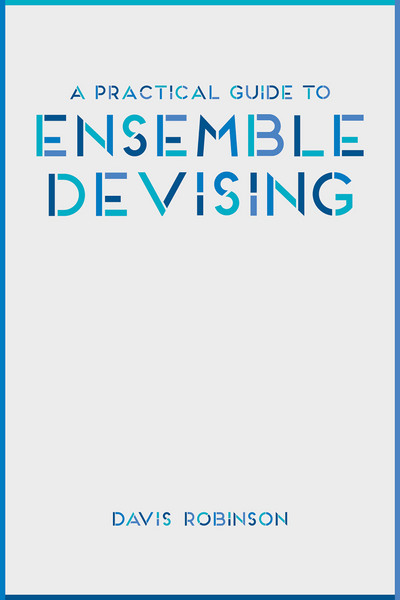 For several years he worked closely at Emerson College with renowned voice teacher Kristin Linklater. He is also founder and artistic director of the award-winning Beau Jest Moving Theater with whom he acts, writes, directs, and tours nationwide, including runs Off-Broadway and appearances at Lincoln Center and the Piccolo Spoleto Festival in Charleston, SC. Beau Jest recently staged three Tennessee Williams world-premieres for the Provincetown Tennessee Williams Festival, and toured the rarely seen original one-act, Ten Blocks on the Camino Real. They are currently touring an original comic-noir fantasy, Apt 4D. In June, 2015, Professor Robinson published a new book with Palgrave Macmillan on developing original material called A Practical Guide to Ensemble Devising.  
His book The Physical Comedy Handbook was published by Heinemann in 1999. His current research interests include Tennessee Williams, objects in action, and new methods for combining text and physicality in the devising process. Davis studied movement and improvisation for many years with Tony Montanaro at the Celebration Barn Theater, where he teaches devising every summer.