Assistant Professor of History and Asian Studies
I am a historian of modern Japan. My research concerns the history of borderlands, environment, and imperialism in the twentieth century. I have spent over a decade total living, studying, and working in Japan, China, and Mongolia, including a year each as a Princeton-in-Asia fellow in Xinjiang and as a Fulbright researcher in Inner Mongolia. Having received my Ph.D. in History from Harvard University, I joined the faculty at Bowdoin in 2015.
For the 2018–2019 school year, I am a Visiting Fellow at the InterAsia Initiative and the Agrarian Studies Program at Yale University. I am on leave until January 2020.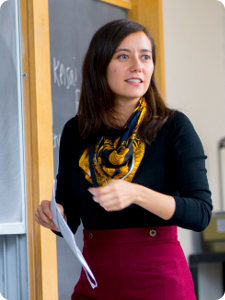 Education
PhD, History, Harvard University, 2016
AB, History, Harvard University, 2008