Professor of History, on leave for spring semester 2024
Patrick Rael specializes in African-American history, the Civil War era, and the history of slavery and emancipation.
His most recent book, Eighty-Eight Years: The Long Death of Slavery in the United States, 1777-1865 (University of Georgia Press, 2015) explores the Atlantic history of slavery to understand the exceptionally long period of time it took to end chattel bondage in America.
Through collaboration with Bowdoin's Information Technology Division, Rael has explored the uses of technology in teaching history from his online simulation of the fugitive slave experience to creating historical maps using GIS. His online writing guides have assisted student writers for fifteen years. He has written extensively about teaching, has contributed to the development of African-American history curricula, and led seminars and workshops on teaching American history in primary and secondary schools. He is currently exploring the ways board games represent the past.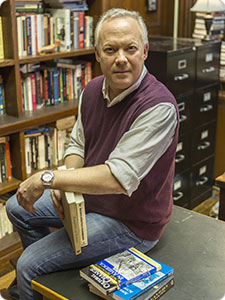 Education
PhD, University of California, Berkeley
MA, University of California, Berkeley
BA, University of Maryland