Professor of Russian Emerita
Jane Knox has become a specialist in Russian, and especially,  Central Asian cinema. She has received multiple grants to do research on film as a tool in nation building in the former Soviet republics,  Kazakhstan and Kyrgyzstan. She received a Lecture-Research Fulbright  Fellowship in the spring of 2006 to focus on the youth of Kazakhstan and taught a four-month master class, The History of American Cinema, to  students at the Kazakhstan National Academy of the Arts, in the Department of the History and Theory of Film, Almaty, Kazakhstan. Her latest success with filmmakers in Kazakhstan came in the summer of 2009 when she received an award from IREX (International Research Exchange)  as an American Embassy Policy Specialist in the capital of Kazakhstan, Astana. There she conducted research on Russian-Kazakh interethnic relations. She also received funding from the US State Department to make nine short films with Kazakh youth in three cities (Kostanai, Oskemen, Shymkent) on the theme, "Is it Easy to Be Young in Kazakhstan?"  In August 2006 she traveled to The Central Asian Film Festival for Young Cinema" in Kyrgyzstan on a grant from NCEEER (National Council for Eurasian and East European Research). These films will be screened for Bowdoin College on October 29, 2009, and for the Central Asia and Caucasus Working Group, at the Davis Center for Russian and Eurasian Studies, Harvard University where Professor Knox-Voina is a Research Affiliate.
On a film shoot in Southern Kazakhstan.
In spite of this busy summer schedule Knox found time to travel to Northern Siberia (the Sakha-Yakutia Republic) as an invited guest speaker at a UNESCO Conference on the Preservation and Transformation of Northern Indigenous Northern Peoples. Here she continued work with cultural sociologist Uliana Vinokurova (mentioned above) on share common cultural values among Turkic Asian People of Northern Siberian, Kazakhstan, and North America. Forthcoming is Vinokurova's book The Cult of the Snow Crane among  the Northern Siberians, which Professor Knox-Voina translated.
In the mid-1990, she brought Uliana Vinokurova, member of the Yakut-Sakha Parliament (Northern Siberia) to Bowdoin's forum, Women in Politics: A Diverse Spectrum, where she talked about problems of nationalism and women in that area. Professor Knox-Voina and Deputy Vinokurova then traveled together to consult with Native Americans of Northern Maine about ways of rejuvenating traditional cultures and languages.
She is a member of the Bowdoin Chorus directed by Antony Antolini. In her earlier years here she organized and directed a Bowdoin Russian Chorus and Dance Group, which performed together with the Balalaika Orchestra of Richmond, Maine, a nearby Russian community.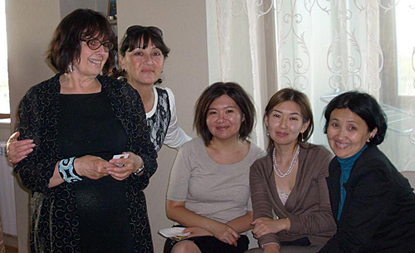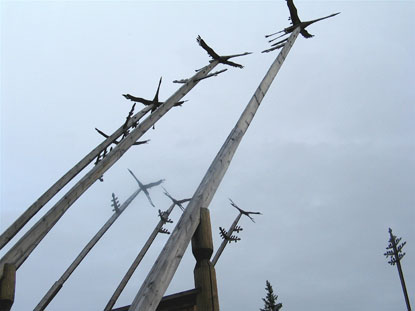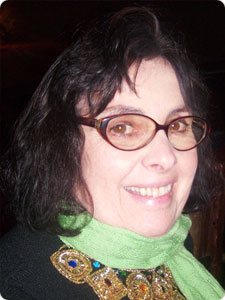 Education
PhD, University of Texas-Austin
AM, Michigan State University
AB, Wheaton College