Bion R. Cram Professor of Economics
Professor Connelly is an internationally-known economist in the fields of labor economics, economic demography, and applied econometrics, specializing in the economics of child care and women's time use.  She has researched the economics of work and family in the U.S., Brazil, and China and educational decision-making in the U.S. and China.  She writes extensively, having published more than 30 articles appearing in peer-reviewed journals, two research monographs, 15 chapters in collected volumes, and coedited a collected volume on women's time use around the world.  She is also author of Professor Mommy:  Finding Work-Family Balance in Academia along with colleague, Kristen R, Ghodsee.
Her most recent research, joint with Jean Kimmel of Western Michigan University, looks at the time use of U.S. parents using the American Time Use Survey (ATUS);  what they do, "A Comparison of U.S. Parents' Time with Children by Child Gender and Family Structure," and how they feel about that time use, "How Do U.S. Moms and Dads Feel About Work and Family?"
Professor Connelly has been a faculty member of Bowdoin College since 1985.  She is the first woman to receive tenure in the economics department at Bowdoin, a status she earned in 1992.  She is now the Bion R. Cram Professor of Economics, having received that honor in 2007.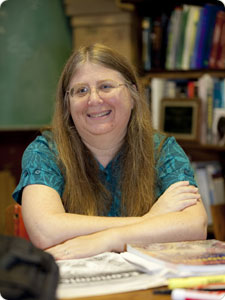 Education
PhD, University of Michigan-Ann Arbor
MA, University of Michigan-Ann Arbor
BA, Brandeis University