Dean for Academic Affairs and Professor of Music Emerita
Award Winning Instructor, Author, and Recording Artist
Cristle Collins Judd served as Dean for Academic Affairs and Professor of Music at Bowdoin from 2006 to 2015. As the chief academic officer of the College she was responsible for the faculty, curriculum, academic departments and programs, library, museums, and all aspects of support for the academic program.  Prior to her appointment at Bowdoin, Judd was a member of the faculty of the University of Pennsylvania for thirteen years.
Following her work at Bowdoin, Judd served as a senior program officer at the Andrew W. Mellon Foundation.  She presently serves as the president of Sarah Lawrence College.  President Barry Mills highlighted Judd's accomplishments during her tenure in a letter to the Bowdoin community and the Board of Trustees awarded her emerita status.   
Judd is a music theorist with special interests in the analysis of early music, music of Renaissance, and the history of music theory. Her research has been supported by grants from the National Endowment for the Humanities and the Andrew W. Mellon Foundation.
Judd is the author of several articles on the motets of Josquin des Prez and the editor of Tonal Structures in Early Music (Garland, 1998) for which she received the Emerging Scholar Award from the Society for Music Theory. Subsequently, her work has been in the area of history of music theory. Her book, Reading Renaissance Music Theory: Hearing with the Eyes (Cambridge University Press, 2000), received the Wallace Berry Award from the Society for Music Theory for a distinguished book on a music theoretic topic. She has published numerous articles on the relationship of theory and practice in the compositions and writings of Gioseffo Zarlino. Her editions of motets by Zarlino appear in the series Recent Researches in Music of the Renaissance and she has collaborated with some of the foremost early music groups in producing recordings of these editions including a recent release by the German group Singer Pur: Gioseffo Zarlino, Modulationes sex vocum. In 2011 she gave the plenary keynote address for the annual meeting of the Society for Music Theory and she is the editor of Musical Theory in the Renaissance (London:Ashgate, 2013). 
An award-winning instructor, Judd has taught courses and independent studies in introductory to advanced music theory; topics in music of the Renaissance; musicianship; counterpoint; and chamber music.
Cristle is married to Robert Judd, a musicologist and Executive Director of the American Musicological Society. They have three daughters: Sarah (Harvard '19), Hannah (University of Pennsylvania '17), and Katie (Wellesley '11, M.A., Universidade de Brasilia).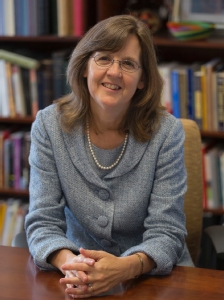 Education
PhD, King's College
MMus, with distinction, King's College
MM, Rice University
BM, magna cum laude, Rice University