Parable Path Maine
Toshi Reagon
Joseph McKeen Visiting Fellow
2022–2023
Singer, composer, musician, producer, and curator Toshi Reagon has been appointed Bowdoin College's next Joseph McKeen Visiting Fellow and will lead a yearlong inquiry into racial justice, climate justice, gender justice, and faith during the 2022–2023 academic year.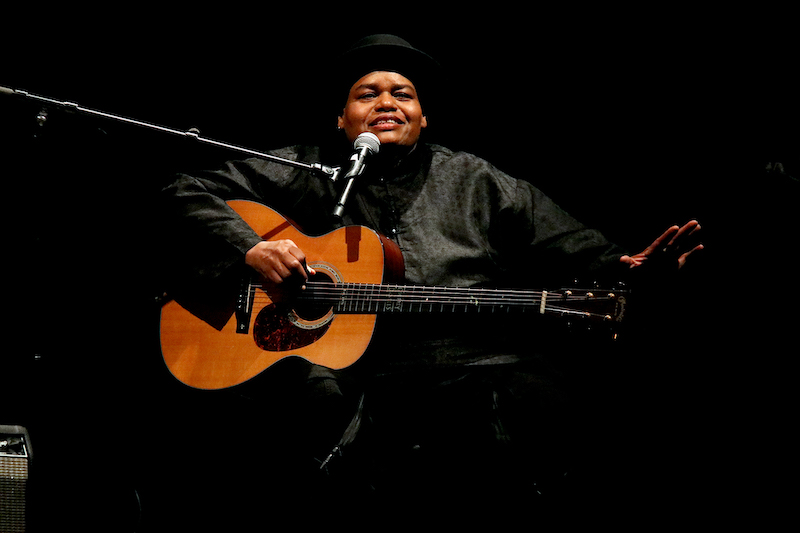 A versatile musician and songwriter described as having a profound ear for sonic Americana, Reagon will bring to Bowdoin her Parable Path framework, based on Octavia E. Butler's Parable of the Sower, a dystopian speculative Afro-futuristic fiction piece. The text, which provides commentary on climate change and social inequality, is the foundation from which Reagon will engage participants. 


"What begins as a desperate fight for survival leads to something more profound: a startling vision of human destiny that births the seeds of a new belief system."
Through a decades-long career, and most recently through national and international Parable Path collaborations, Reagon has brought people together to name precarities, expand networks, and craft solutions to create a framework for community organizing through artistic engagement. Her McKeen fellowship will focus on student engagement and community-led activities surrounding the belief systems and interrelated social issues that impact healthy living in Maine and the world. Please visit the
Bowdoin News website
for the full announcement of Toshi Reagon's appointment as the Joseph McKeen Visiting Fellow for the 2022–2023 academic year.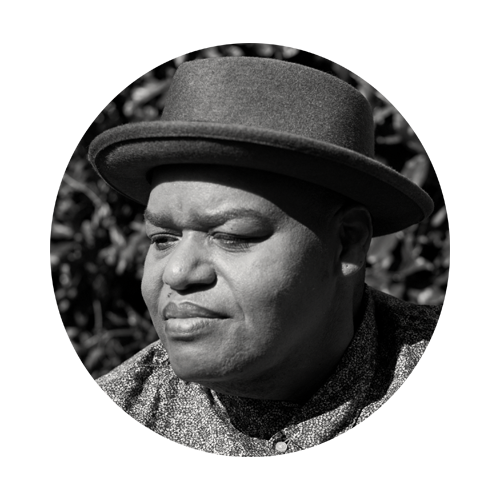 Toshi Reagon has been an Andrew W. Mellon Foundation Creative Futures Artist-in-Residence with the Carolina Performing Arts organization; other recent projects include her involvement in the Met Civic Practice Partnership; and Parable Path artist residencies at the University of Michigan, University of Illinois Urbana–Champaign, Strathmore College, and Emerson College, from which she received an honorary doctorate in 2022. Additionally, in 2021 Reagon received the Religion an Arts Award from the American Academy of Religion, The Herb Alpert Award in the Arts, and the APAP Award of Merit for Achievement in the Performing Arts. Please visit Toshi Reagon's website for her full bio and more information about her expansive career.
Photograph and Artwork Credits: Banner image by Daniel Minter. Performance photo by Ehud Lazin. Headshot by Flora Hanitijo.
---
Partners

Indigo Arts Alliance (IAA) is a Black-led organization dedicated to the professional development and amplification of Black and brown artistic vision and practice. Founded in 2018 and formally launched in 2019, IAA is an incubator space with a mission to build global connections by bringing together Black and brown artists from diverse backgrounds to engage in creative process through an Artists in Residency program.
Visit indigoartsalliance.me to learn more and support their work.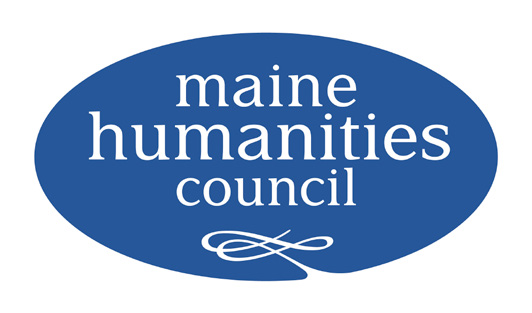 The Maine Humanities Council (MHC), a statewide nonprofit organization, uses books, poetry, and big ideas to bring people together to discuss issues of importance and create positive change in Maine communities. Their programs and grants encourage critical thinking and conversations across social, economic, and cultural boundaries. The MHC is a state affiliate of the National Endowment for the Humanities (NEH) and is the home of Maine's Center for the Book through the Library of Congress.
Visit mainehumanities.org to learn more about MHC's programming and how their support our work.