Masque and Gown Players Stage Macbeth Over Family Weekend
By Tom Porter. Photography by Cora Dow '24.
Ava Grandfield '24 said her fascination with Shakespeare's Scottish tragedy goes back a long way.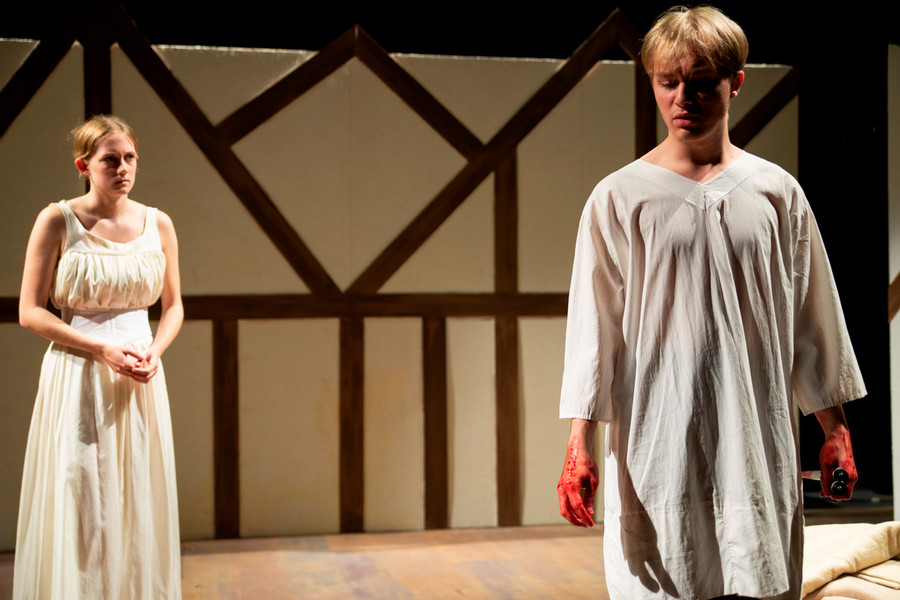 "When I first encountered Macbeth in English class when I was fifteen, I couldn't read it without picturing the action on a stage," explained the English major. After spending a semester in Scotland last year, she added, the play resonated with her even more. 
All of which made Grandfield ideally suited to direct three recent performances of Macbeth by Masque and Gown, Bowdoin's student-run theater group. All the shows were sold out, as members of the Bowdoin community filled Wish Theater to enjoy the bard's tragic tale of power, ambition, guilt, and fate.
"One of the biggest challenges," she said, "was also one of the most wonderful things—how many people were involved in the process. We had a cast of eighteen, along with stage managers, designers, and crew members. I am very thankful for my production manager, who created and guided our design team. Working around so many people's schedules was an initial challenge, and creating a cohesive community despite the team's size was also something I strove toward."  
Slideshow: More Images From the Production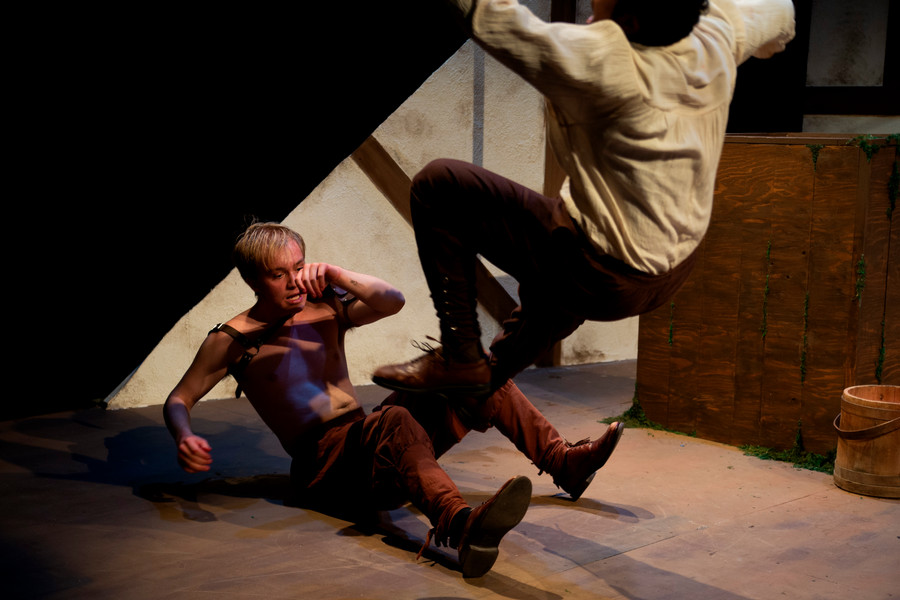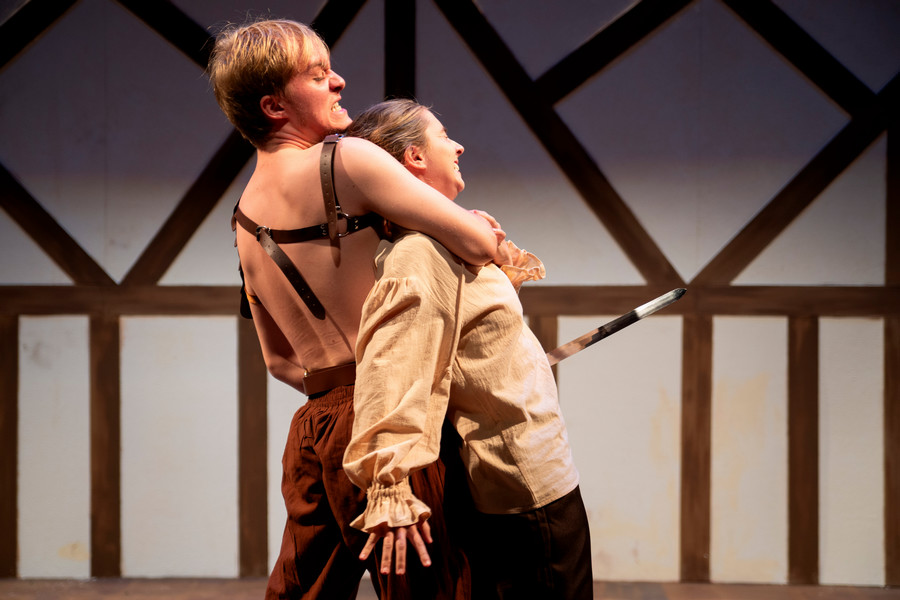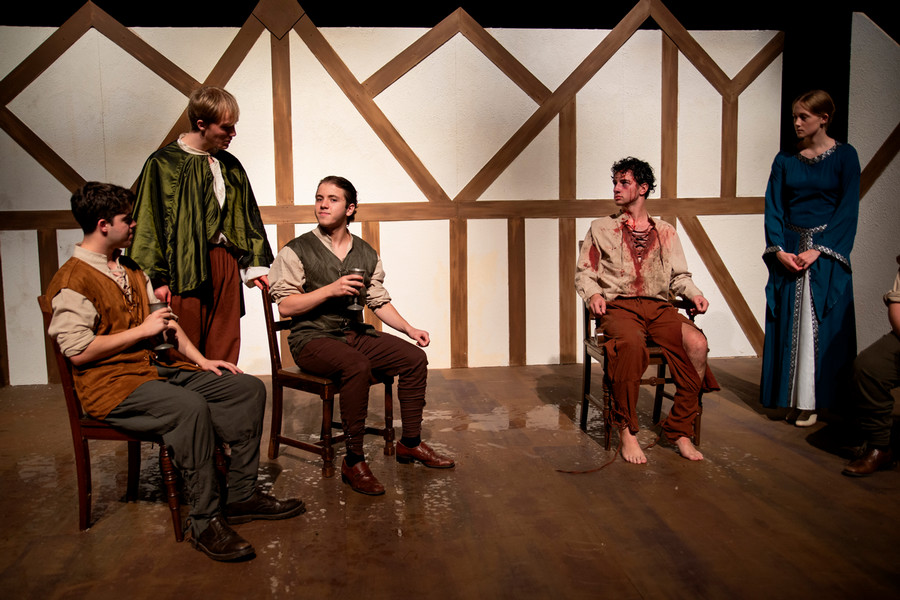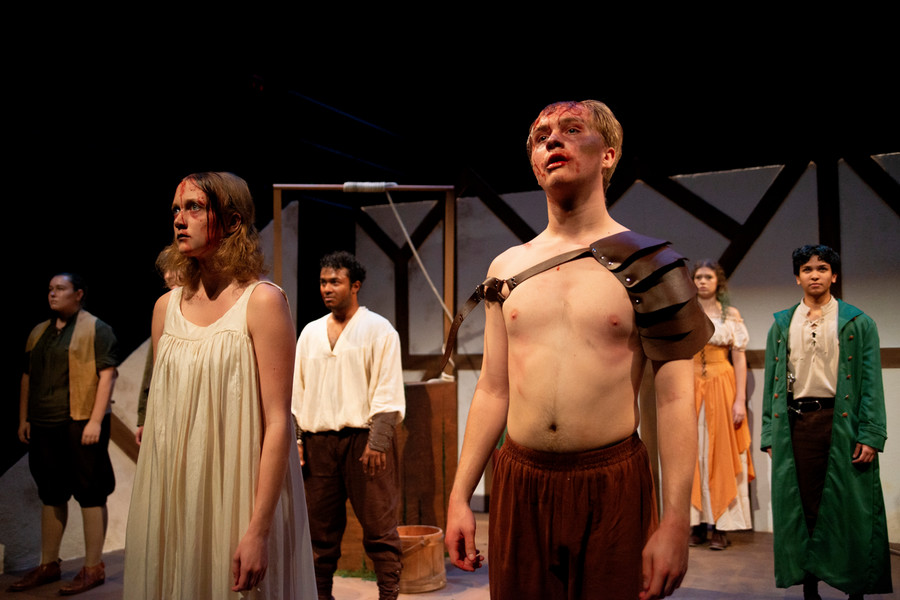 Published November 08, 2023