How Horror Films Portray Labor
By Tom Porter
Whether it's the mad scientist in his laboratory, the quiet motel owner struggling to survive, or the unhinged lighthouse keeper descending into madness, the role of labor—the jobs we do—is a central theme in the horror movie genre, says Aviva Briefel.
It's a theme that the Edward Little Professor of English Language and Literature and Cinema Studies explores in her latest project. 
The Labors of Fear: The Modern Horror Film Goes to Work (University of Texas Press, 2023) is a collection of essays edited by Briefel and Jason Middleton, who is associate professor of English and visual and cultural studies at the University of Rochester.
"It's a new angle not really explored by academics before," says Briefel, "and it grew out of a conversation I had with a student about a 2019 movie called The Lighthouse." The film is a disturbing portrayal of two late nineteenth-century New England lighthouse keepers marooned in their storm-lashed outpost and how they steadily lose their grip on reality as they try to fulfil their duties.
"It was a very disturbing film, and it really got me thinking more and more about different moments in which the horror film quite heavily seems to either think about work or reference work in a way that becomes horrific," she explains.
Another example of this, adds Briefel, is the movie that inspired the artwork on the book cover— Alfred Hitchcock's Psycho (1960). "The images are taken from the scene where the motel worker Norman Bates is cleaning up the bathroom after the famous murder scene in the shower. Everyone remembers the shower scene, but right after that Bates comes in to clean up after the crime his 'mother' has committed." The viewer is then subjected to several minutes of "really slow cinema," as he works meticulously to remove traces of what has happened. In normal circumstances, a depiction of this kind of labor could be boring, says Briefel, but in the context of the movie, it is chilling in its mundanity.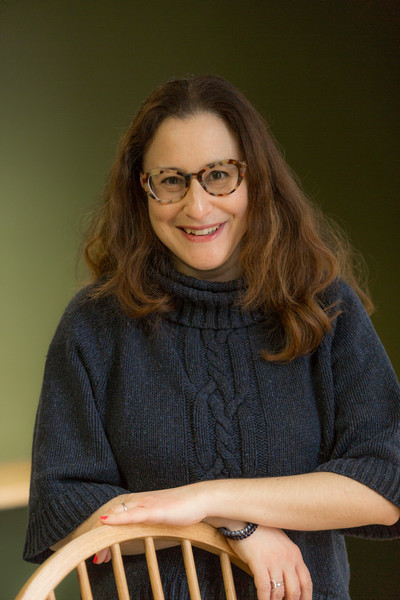 Also cited in the anthology is the slasher classic The Texas Chainsaw Massacre (1974), in which a group of redundant slaughterhouse workers go on a cannibalistic killing spree. These killers, says Briefel, can be regarded as displaced victims of industrial capitalism, their jobs made obsolete by technological advances. "They were very proud of the work they did in the past, so the issue of labor is at the heart of the origin story behind their monstrous acts."
The book examines several horror classics from the '70s and '80s, including Stanley Kubrick's The Shining (1980) and the zombie apocalypse flick Dawn of the Dead (1978), and explores how they were responding to issues like deindustrialization, automation, globalization, and the rising numbers of women in the workforce.
In her essay, Briefel looks at Jordan Peele's psychological thriller Us (2019), about a middle class Black American family on a vacation in which the father figure is obsessed with trying to relax and make the most of his break. Their holiday plans are derailed, however, when they find themselves under attack from a menacing family of doppelgangers. "My essay looks at how we separate work from leisure, and how leisure can become a source of anxiety. It's also a film about class and race divisions and how those things emerge when we try to push them away," she adds.
The theme of labor is a favorite academic subject for Briefel. She was recently awarded the Donald Gray Prize, by the North American Victorian Studies Association, for her essay on the "gig economy" of Charles Dickens's novel The Old Curiosity Shop. ("Aviva Briefel's powerful article shows us that labor in the Victorian period can provide both "an analogy and point of origin" for contemporary struggles with causualized labor," wrote the judges in their citation.)
This semester Briefel is teaching Odd Jobs: Work in Victorian Literature and Culture (ENGL 2018), which explores both fictional and nonfictional representations of labor in mid– to late nineteenth-century Britain. Briefel is also currently at work on a book manuscript on Victorian spiritualism and material culture.
Published November 15, 2023