Rudalevige Named National Academy of Public Administration Fellow
By Bowdoin News
Andrew Rudalevige, Bowdoin's Thomas Brackett Reed Professor of Government, has been selected by the National Academy of Public Administration for inclusion in its 2023 Class of Academy Fellows, in recognition of his years of public administration service and expertise.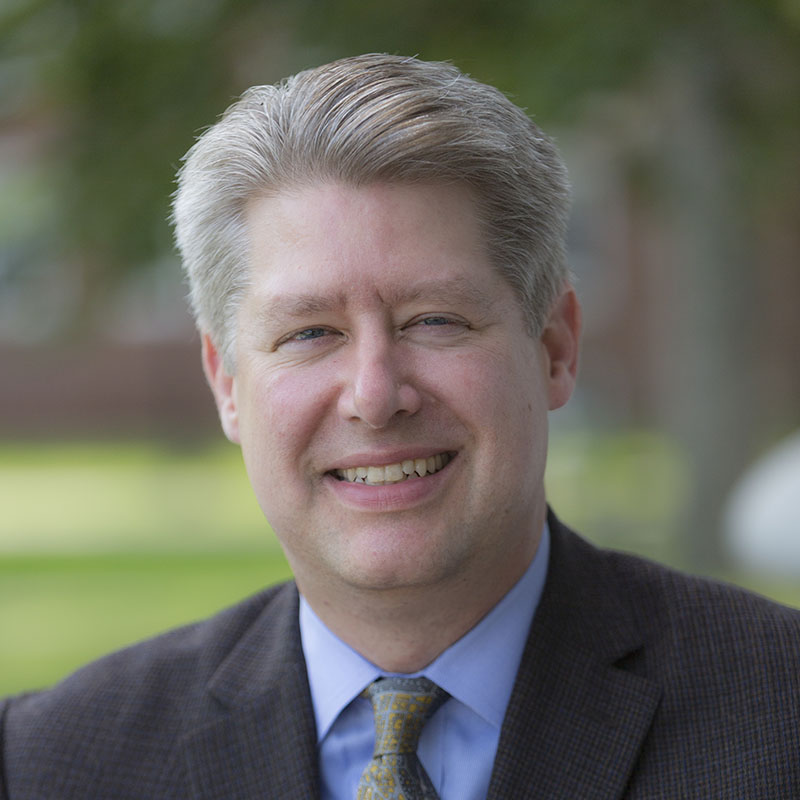 "I'm honored and gratified by my election," said Rudalevige. "Frankly, I'm delighted that my work has made an impression on such an amazing, wide-ranging group of top-notch academics and expert practitioners. I very much look forward to working with my new colleagues to bolster NAPA's efforts to improve the performance of all levels of American government. It's hard to argue that's not an important mission these days."
Rudalevige, whose scholarship is around American political institutions with an emphasis on the modern presidency, the executive branch, and interbranch relations, is spending the 2023–2024 academic year as a visiting professor at the London School of Economics and Political Science and an honorary professor affiliated with University College London's Center on United States Politics.
Rudalevige's most recent book, By Executive Order: Bureaucratic Management and the Limits of Presidential Power (Princeton University Press), tracks the role of the wider executive branch in the formulation of directives normally thought of as unilateral and the challenge posed to presidential management as a result. In 2022, By Executive Order won the Richard E. Neustadt Prize from the American Political Science Association honoring the best book on the presidency, as well as the Louis Brownlow Prize as best book in public administration from the National Academy of Public Administration. 
"I am very pleased to welcome Andrew Rudalevige to the academy's 2023 class of fellows," said Terry Gerton, president and CEO of the academy. "Our distinguished Academy Fellows are nationally recognized and respected for their expertise in the field of public administration, and Andrew is no exception. We proudly welcome this outstanding new class of fellows that will help advance the academy vision—a just, fair, and inclusive government that strengthens communities and protects democracy."
Selection of the academy's new fellows follows a rigorous review of the individual's contributions to the field of public administration and policy. A Fellows Nominating Committee makes its recommendations to the full fellowship, which then votes on those individuals to be elected. The 2023 class joins nearly 1,000 Academy Fellows—including former cabinet officers, members of Congress, governors, mayors, and state legislators, as well as prominent scholars, business executives, and public administrators.  
Induction of the new fellows will occur during the annual Academy Fall Meeting, which will take place November 1–3, 2023, in Washington, DC, with a focus on "The Grand Challenges in Public Administration."
Published October 06, 2023