Tackling Hunger
By Tom Porter
With approximately one in three households receiving nutritional assistance and one in six children facing hunger, food insecurity is a major problem in Maine. Indeed, in 2019 state launched an initiative to end hunger in Maine by 2030. 
At least four Bowdoin graduates are doing their bit to try to make that goal a reality through their leadership in the nonprofit world.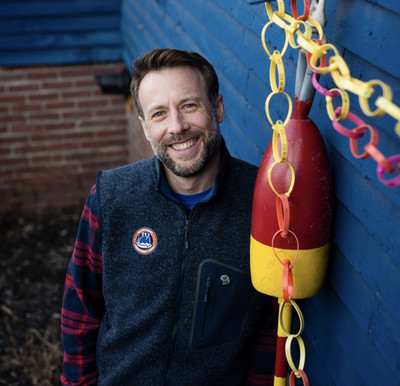 Ben Martens '06 is executive director of the Maine Coast Fishermen's Association (MCFA), which supports the state's fishing communities and at the same time fights hunger. "Seafood is some of the best protein you can eat. It's good for your brain and your body, and it's climate friendly when responsibly harvested by local fishermen. Unfortunately, seafood isn't often considered a part of our local food system and is forgotten about as an opportunity when it comes to food security." This is something the MCFA is trying to address, says Martens, through its Fishermen Feeding Mainers program, which helps seafood harvesters supply food banks and families in need with healthy meals.
"Through this program, we've been able to create a win, win, win scenario, where we are supporting local fishermen, stabilizing Maine's working waterfront, and providing healthy, delicious protein to kids and those lacking traditional access to seafood."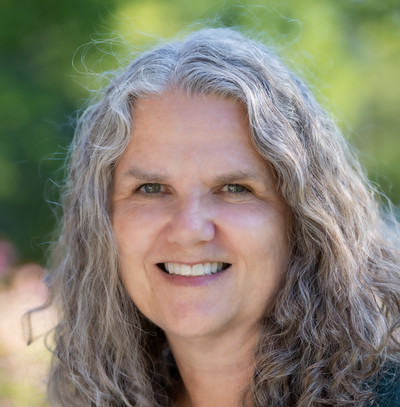 Kathryn Sargent '84 runs the Locker Project, which works with community partners to tackle childhood hunger in the greater Portland area. The group's focus, she says, is making sure that children and teens are well nourished by providing families with reliable access to healthy foods like fruits and vegetables. The Locker Project, with help from community partners, distributes half a million pounds each year of staples, as well as donated fresh food, to more than forty preschools, schools, and neighborhood sites in Cumberland County. The group also "rescues" fresh food from supermarkets and secures surplus produce from farmers and gardeners, passing it on to families.
"Our tagline is 'feeding the future,' which is how we see this work," explains Sargent. "It will matter to Maine whether this generation of children grows up to be healthy adults or not. We want to leverage every available resource to make sure that they do."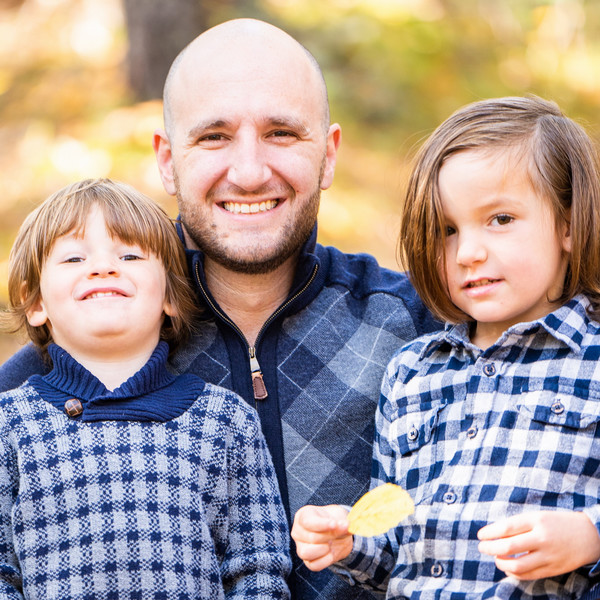 Justin Strasburger '07 is executive director at Full Plates Full Potential (FPFP), which is focused on ending childhood food insecurity in the state of Maine through maximizing existing federal nutrition programs. "We were founded out of a legislative study looking at childhood hunger in the state, and one of the things that they noticed was that some existing nutrition programs were getting underutilized. So, we were formed to try to tackle that and eliminate some of the barriers." The group, he says, concentrates on school meal programs, providing breakfast, lunch, and after-school meals, as well as summer offerings.
Rather than running feeding centers and soup kitchens, as other nonprofits do, Strasburger says FPFP is more focused on what he calls "systems change"—that is, making sure the machinery of government works to its full potential when it comes to providing nutritional assistance. "As an organization, our ultimate goal is not to exist. Then my team and I could go and look for other challenges."
Mark Swann '84 is the longtime head of Preble Street, a Portland-based charity fighting homelessness and hunger. The group's anti-hunger work has expanded dramatically in recent years, he says. "We're now producing about 2,000 meals per day, 365 days a year, and with our newest effort—the Preble Street Food Security Hub—we're building capacity to increase that production up to ten thousand meals per day with a further fifty thousand frozen meals in storage. We also aim to be able to process hundreds of thousands of pounds of local, fresh food with a new Food Processing Lab. It's a game changer."
Swann says the group plans to break ground on the renovation and expansion of its new 30,000-square-foot facility in South Portland later this year, and to achieve its food production and storage goals within two years.
Tackling the Hunger Challenge: A Slideshow