New Endowed Position: John Fish '82 Helps Bowdoin Create Fish Family Head Coach of Football
By Bowdoin News
A generous commitment by Suffolk Construction CEO John Fish '82 will allow Bowdoin College to endow the position of head football coach. B. J. Hammer becomes the first coach to hold the position of Fish Family Head Coach of Football.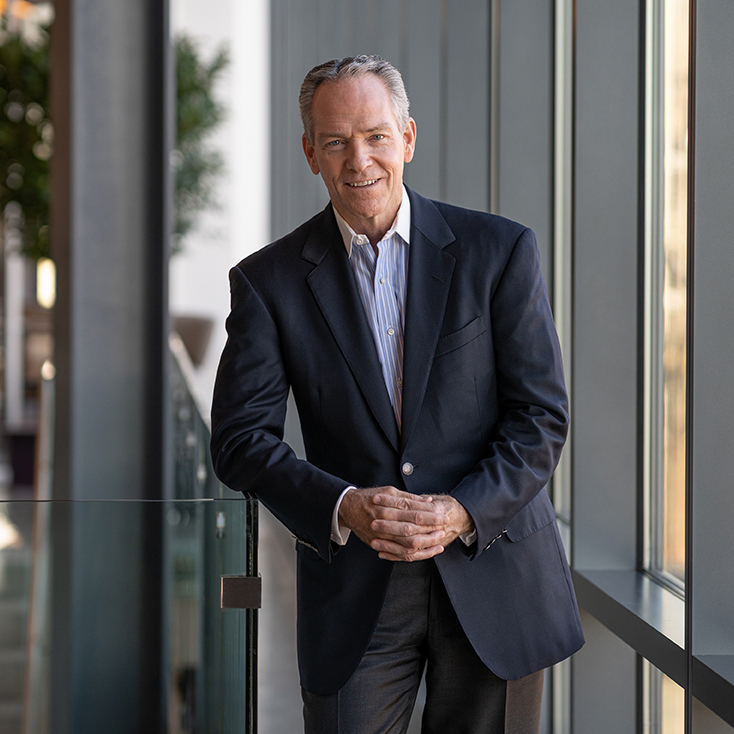 The announcement comes on the eve of the Bowdoin football program's one thousandth game on Saturday, September 16, at Hamilton College and marks Bowdoin's third head coach endowment, joining the Morse Family Baseball Head Coach and the Sidney J. Watson Head Coach for Ice Hockey.
An offensive tackle and two-time Colby-Bates-Bowdoin (CBB) champion on the Bowdoin football team from 1978 to 1980, John Fish '82 founded and leads Suffolk Construction, one of the most successful privately held general building contractors in the country. Fish majored in political science at Bowdoin and was elected to the Bowdoin College Board of Trustees in 2017.
"I am grateful for John's continued support of Bowdoin and our football program with the establishment of the endowed Fish Family Head Coach of Football," said Ashmead White Director of Athletics Tim Ryan '98. "John is a well-documented transformational leader, and the naming of our head coach position in honor of his family will serve as an inspiration to generations of Bowdoin football players and coaches."
"My family and I are happy to be able to support Bowdoin football in this way," said Fish. "The College's long tradition of excellence in athletics and academics is something that I experienced as a student and that I have grown to appreciate even more as an alumnus."
Fish's prior service to the College includes his work as an Alumni Club volunteer, a Bowdoin Breakfast speaker, and as a member of the Class of 1982 Reunion Committee. Fish previously served as chairman of the board of trustees of Boston College, is former chairman of the board of directors for the Federal Reserve Bank of Boston, founding member and former chair of the Massachusetts Competitive Partnership, former chair and current executive committee member for the Greater Boston Chamber of Commerce, and director of the Real Estate Roundtable in Washington, DC. He is the founder and chairman of Scholar Athletes, a program launched in the Boston Public Schools system that leverages the proven link between school athletics participation and strong academic performance. Additionally, Fish has received honorary doctorates from Wentworth Institute of Technology, Curry College, and Regis College. He and his wife, Cynthia, have three daughters, Christina '10, Jennifer, and Caroline.
"At Suffolk, we have hired many NESCAC graduates, including student-athletes for whom the lessons around teamwork, effort, and ambitious goals were a big part of their college experience. I also understand the value of endowments in Bowdoin's financial model and hope that our gift will not only provide great support to Coach B. J. Hammer, but also encourage others to consider gifts that will endow head coaching positions at the College. Go U Bears!"
Published September 15, 2023