Government Professor Yarbrough Joins International Scholars for European Fellowship
By Tom Porter
A scholar of political philosophy, Jean Yarbrough joined fellow academics and other professionals at a castle in Hungary to discuss a range of subjects including, liberty, prosperity, and beauty.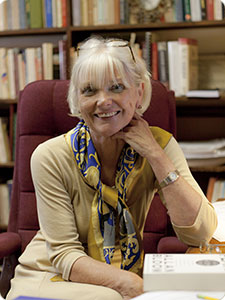 The venue was Károlyi Castle, about fifty miles west of Budapest. For five days in August, this picturesque nineteenth-century building, listed as a culture and heritage site, housed the Europa Fellowship. The program is run by the Common Sense Society, an international nonprofit that promotes the discussion of ideas that have shaped our history and remain important to humanity.
Twenty fellows, from the worlds of academe, journalism, politics, and the law, gathered to attend seminars on a range of topics that included civic engagement and volunteerism, the first principles of liberty, and architecture, art, and beauty.
"The most distinctive aspect of this weeklong conference was, in addition to talks on liberty and prosperity, its attention to beauty," said Yarbrough, who was among the program's faculty members. "Fellows and faculty were treated to evening recitals at the castle and heard several excellent presentations on music. All this in addition to excellent presentations on the theory and practice of free societies."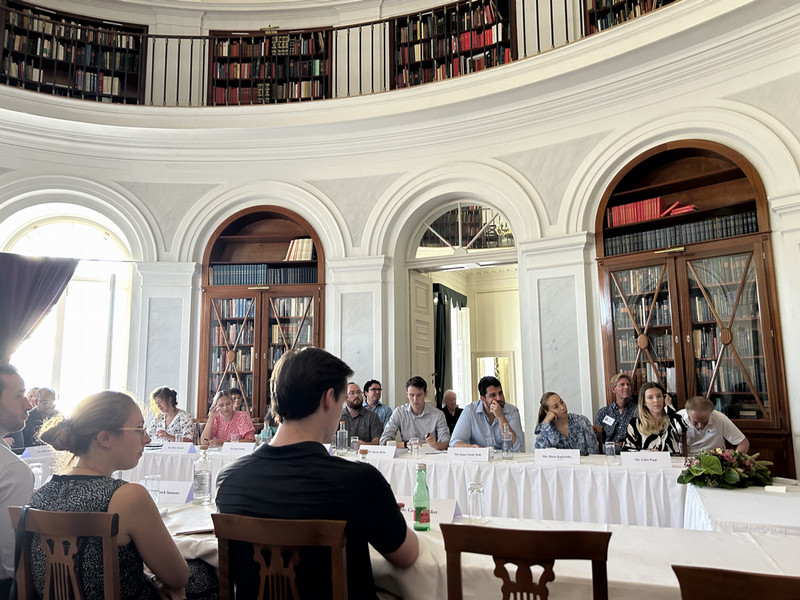 For her part, Yarbrough, who is Bowdoin's Gary M. Pendy Sr. Professor of Social Sciences, spoke about civic friendship, partisanship, and civic virtue, drawing on selections from Aristotle, Montesquieu, Hume, and Jefferson. Fellows and faculty also spent a whole day discussing the contribution of the late British philosopher Sir Roger Scruton. "His writings inform much of what the Common Sense Society is about," said Yarbrough, "especially the attention to beauty."
Next week Yarbrough will be in Scotland for another series of seminars organized by the Common Sense Society. The Caledonia Fellowship takes place from September 10 to 15 at a stately home near Edinburgh.
Published September 06, 2023