Bowdoin's Rudalevige Helps Launch New Political News Blog
By Tom Porter
Thomas Brackett Reed Professor Government
Andrew Rudalevige
is a founding contributor of a new, independent, freely available political news site called
Good Authority
that replaces
The Washington Post
's Monkey Cage blog.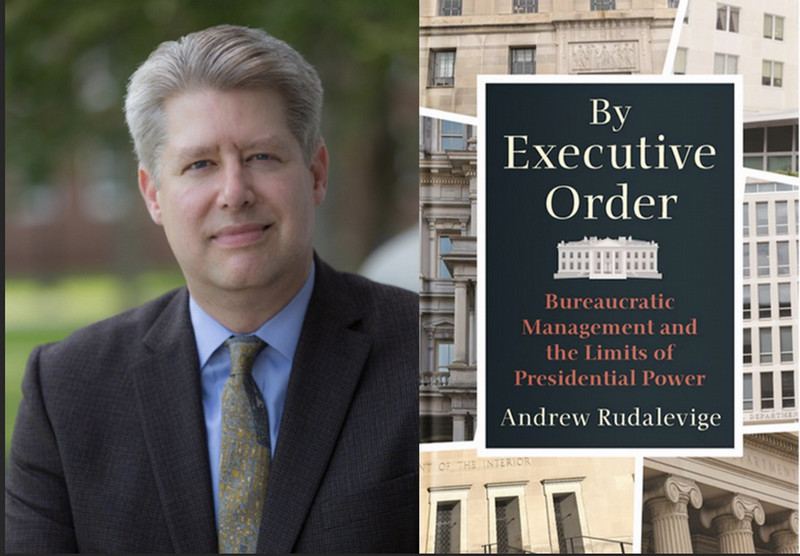 The site launched this week with a post by Rudalevige looking at the issue of presidential power. Titled "Why the president can't just fire bureaucrats," the post is a response to comments made recently by GOP hopeful Vivek Ramaswamy, and others, about how, if elected, they would use their presidential powers to drastically reduce the size of the federal workforce.
Ramaswamy, for example, has said he would cut about a million workers (that's "half the government's total person-power," said Rudalevige), while Florida Governor Ron DeSantis said this to New Hampshire voters in August: "All of these deep-state people, you know, we are going to start slitting throats on Day One."
"But," wrote Rudalevige, "no bloodbath is imminent, unless Congress sharpens the knife. That is certainly the case when it comes to a president's ability to unilaterally reshape the size and structure of the executive branch." While political appointees do "serve at the pleasure of the president," he explained, "the vast majority of federal officials are career employees hired on a competitive basis and with protections against being dismissed at will or on partisan grounds." Read more.
Presidential power is a topic Rudalevige knows well. His most recent book, By Executive Order: Bureaucratic Management and the Limits of Presidential Power (Princeton University Press), tracks the role of the wider executive branch in the formulation of directives normally thought of as "unilateral." It has won numerous awards since its publication in 2021.
Published September 21, 2023